(Last updated on January 19th, 2023)
The best women's bike helmets offer top-notch protection and should be comfortable and good-looking, too. With so many options out there, we've selected the best helmets for women available in 2023. Keep reading to discover the perfect model for personal preferences and riding style.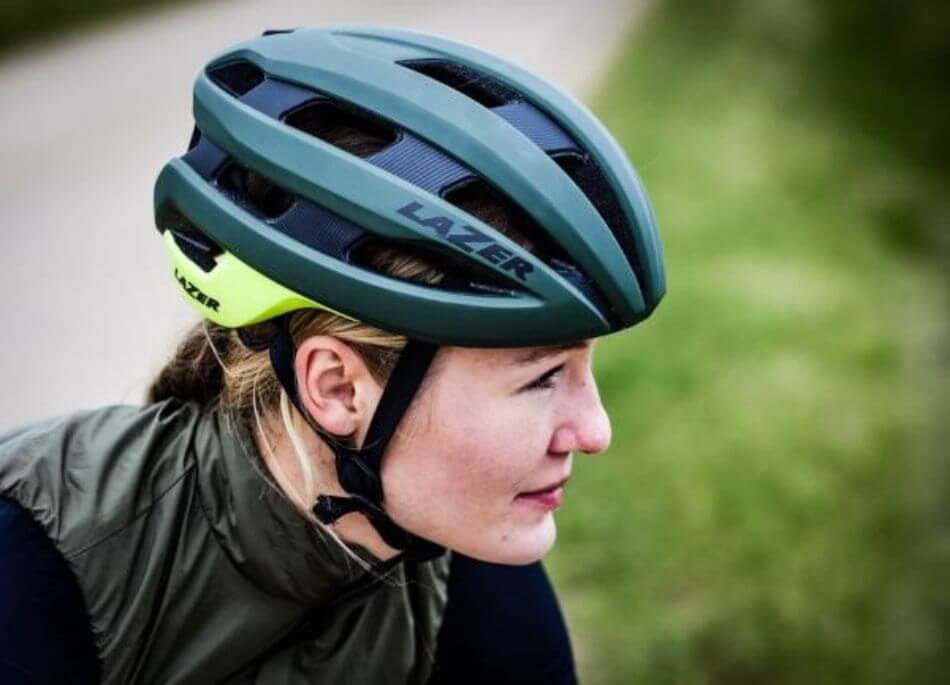 Types of Bike Helmets for Women
Bike helmets are designed with a specific type of riding in mind. Cyclists can choose between models with different levels of ventilation, adjustability, and extra protection features that match the conditions they'll be riding. For example, mountain bike helmets come with a visor to block any flying dirt or mud whereas road helmets have additional vents to help you stay cool.
Women's helmets offer the same protection as men's or unisex helmets, but come in different colors and sometimes a slightly different shape. A "women's helmet" is often just a marketing scheme from bike brands, however, they can fit better for some riders so it's best to test them out for yourself! No matter your gender, there's a helmet out there for everyone to keep you safe while riding without sacrificing on style.
Check out the differences between bike helmet categories below:
Road Helmets
Road cycling helmets are designed to be lightweight and well-ventilated to keep riders cool on long rides. Road biking is often a game of grams so shaving weight off of helmets can help racers go faster. Higher-end models include an aerodynamic silhouette to cut through the air which is especially useful in time trials or triathlons.
MTB Helmets
Helmets for mountain biking have a slightly larger profile than road helmets and come with a visor to keep any loose flying dirt and mud away from your eyes. The visor blocks the sun's glare and, depending on the model, can be fully removable. Weight isn't much of a factor here and most of the back of the head is covered by MTB helmets since crashes are more frequent out on the trails.
Urban/Commuter Helmets
One of the most diverse categories, urban helmets are built to survive the city environment and look good, too. Style preferences vary from person to person so there are tons of different models on the market ranging from a vintage aesthetic to sleek urban design. There is typically less ventilation, a more rounded shape, and sometimes a small visor to keep the rain and sun away— the latest innovation are foldable helmets for easy storage at work or school.
Downhill Helmets
These large helmets offer full head protection thanks to a strong visor and reinforced chin bar to keep you safe in the case of a crash. Downhill mountain trails and bike parks are steep and filled with big obstacles, so if you ride this kind of gnarly terrain, a downhill helmet is necessary.
What is MIPS?
Multi-directional Impact Protection (MIPS) is a modern helmet liner that can slide up to 15mm in all directions in order to minimize the rotational motion of your brain during an impact. MIPS-equipped helmets can lower the chance of a concussion or other severe head trauma caused by this kind of rotational force. If you see a yellow shell on the inside of your helmet, that's MIPS!
How I Decided on this List
To find the best women's bike helmets available in 2023, I evaluated some of the most popular helmets from top brands at a variety of price points. Often, both online and in-store bike shops carry only a small selection of helmets, but models from the big brands like Giro and POC are more widely available.
I looked at helmets for each type of riding including road biking, MTB, and urban/commuting so there's a helmet here for everyone. I passed on most of the glitzy, super-expensive helmets and prioritized a solid value that still comes with the latest protection technology like MIPS. Some models are specifically designed for women while others are gender-neutral. My main criteria were the following:
Protection system: a quality system of foam layers and shells, major plus if there is a MIPS liner
Utility: appropriate for the type of riding, whether that's a visor, extra ventilation or aerodynamics
Aesthetics: helmets are a wearable piece of gear so they should look good too
Price: safety shouldn't cost an arm and a leg, but it's nothing to cut corners on either
Compare the Best Women's Helmets at a Glance
| | | | | | | | |
| --- | --- | --- | --- | --- | --- | --- | --- |
| Model | Takeaway | Type | MIPS? | Rating | Weight (size M) | Price | Where to buy? |
| Giro Agilis MIPS | Best Overall Road Helmet | Road | Yes | 9/10 | 300g | $80 | Check price |
| POC Tectal | Best Overall MTB | MTB | No | 9.5/10 | 350g | $120 | Check price |
| Bell Women's Spark MIPS | Best Budget MTB Helmet | MTB | Yes | 9/10 | 365g | $80 | Check price |
| Giro Vasona | Best Budget Commuter Helmet | Urban | No | 8.5/10 | 280g | $65 | Check price |
| Giro Trella MIPS | Best MIPS Urban Helmet | Urban | Yes | 9/10 | 260g | $70 | Check price |
| Heritage Collection Thousand | Best Looking Commuter Helmet | Urban | No | 8/10 | 460g | $100 | Check price |
| Lazer Sphere MIPS | Best Performance Road Helmet | Road | Yes | 9/10 | 280g | $160 | Check price |
Best Bike Helmets for Women 2023
1. Giro Agilis MIPS Women
KEY SPECS
| | |
| --- | --- |
| Type | Road |
| Size | S, M |
| MIPS | Yes |
| Weight | 300g |
PROS
Tons of ventilation
Lightweight
Fair price
If you're looking for the ultimate helmet for road biking, the Giro Agilis MIPS has it all. It has a sleek, low-profile shape, and its low weight increases comfort, even on extended rides. This model boasts 32 air vents so your head stays cool no matter how hot the pavement gets and the MIPS liner adds another layer of safety. There's not an L or XL size, so it may not fit larger-sized heads— docking a point from my rating— but this helmet does everything else to perfection.
2. POC Tectal
KEY SPECS
| | |
| --- | --- |
| Type | MTB |
| Size | XS/S, M/L, XL/XXL |
| MIPS | No |
| Weight | 350g |
PROS
Lots of ventilation
Functional, aesthetic design
The POC Tectal is one of the best-reviewed mountain bike helmets on the market and has plenty of vents to keep you cool on the trails. There's an integrated visor and increased coverage that protects the temples as well as the back of the head. Lots of air moves through the 17 vents for efficient cooling and sweat evaporation.
The wrap-around strap system allows for a super comfortable and adjustable fit. There's no MIPS rotational impact protection, which lowers my rating by half a point, but the reinforced EPS liner is top-notch. For an all-terrain MTB helmet, the POC Tectal shows everyone else who's boss.
3. Bell Women's Spark MIPS
KEY SPECS
| | |
| --- | --- |
| Type | MTB |
| Size | Universal |
| MIPS | Yes |
| Weight | 350g |
CONS
Not many color or size options
Less ventilation
If you are looking for MIPS technology on a budget, the Bell Sparks is a durable, good-looking MTB helmet that fits the bill. Bell is one of the biggest names in bicycle and motorcycle helmets and this model is well designed. There's a classic MTB visor and sufficient back-of-head protection.
There aren't many color options and it comes in a universal size, but the big advantage of this affordable helmet is the extra safety from the yellow MIPS liner. You may get hot in this helmet during the peak of summer, which lowers my rating slightly, but the solid construction and impressive price are ideal for the budget-conscious rider.
4. Giro Vasona
KEY SPECS
| | |
| --- | --- |
| Type | Urban/commuting |
| Size | Universal |
| MIPS | No |
| Weight | 280g |
PROS
Great value
Many color options
CONS
No MIPS liner
Only one size
The Giro Vasona is an affordable helmet designed for the urban environment and daily commuting. It features a classic silhouette with plenty of color options and cool detailing so you won't have to sacrifice on style. There's a removable visor, 12 air vents, and a useful adjustment system to achieve a snug fit.
This helmet forgoes MIPS technology in order to stay within budget, but urban cyclists will love the compact shape and lightweight construction. The lack of extra rotational protection knocks off a point, but I highly recommend this straightforward city helmet.
5. Giro Trella MIPS
KEY SPECS
| | |
| --- | --- |
| Type | Urban/commuting |
| Size | Universal |
| MIPS | Yes |
| Weight | 260g |
PROS
MIPS liner
Good looking visor
18 air vents
A step above the Giro Vasona, the Trella helmet comes with a MIPS liner and chic urban visor. I love the look of this city helmet perfect for daily commuting and there are plenty of air vents to keep you cool. Giro's In-Mold construction is lightweight and durable and there are reflective details on the outer shell to boost visibility in nighttime traffic.
Achieve a snug fit thanks to the Roc Loc Sport adjustment system and Giro included the recognizable yellow MIPS liner for additional protection against rotational impacts. There's only one size available so I can't give this helmet full marks, but commuters can't go wrong with this modern helmet that thrives in the urban jungle.
6. Heritage Collection Thousand Helmet
KEY SPECS
| | |
| --- | --- |
| Type | Urban/commuting |
| Size | S, M, L |
| MIPS | No |
| Weight | 460g |
PROS
Great style
Color options available
CONS
Little ventilation
Not more technical riding
This unique helmet combines head protection with vintage flair, making it the perfect companion for the style-conscious cyclist. The Heritage Collection model has all the safety features of a standard helmet, but stands out with a wide range of color options like mint, rose gold, titanium, and more. The vegan leather straps cap off the already impressive look.
To be sure, this recreational helmet prioritizes style over things like weight and ventilation which are more important on MTB or road bike helmets. The almost complete lack of vents drops a couple of points in my rating, but may actually help you stay dry in case of an unexpected rain shower on your commute.
7. Lazer Sphere MIPS
KEY SPECS
| | |
| --- | --- |
| Type | Road |
| Size | S, M, L |
| MIPS | Yes |
| Weight | 280g |
PROS
Lightweight
Balance of aero and ventilation
CONS
Not as many air vents as other models
As a road cyclist, I've always been a fan of Laser helmets and the Sphere MIPS model is the complete package. This all-rounder road helmet combines comfort, aerodynamics, and sufficient ventilation in a lightweight profile so you can focus on racing. There's an advanced MIPS liner and 18 air vents to cool you down, even on the hottest days.
The helmet is built around Lazer's Rigidity Brace system and the Advanced Rollsys adjustment dial to ensure a snug fit. This helmet doesn't let in as much air as other road models so I have to dock a point, but it makes up for it up with low weight and aerodynamic profile.
Complete Buyer's Guide for Women's Helmets
Riding style
Narrow your search based on the type of riding you will be doing, whether that's MTB, road biking, or city commuting. Distinct helmet categories have certain features that suit the terrain and conditions you typically expect.
For example, women that plan to do a lot of mountain biking should browse MTB helmets with visors and extra protection around the temples and back of the head. Road cyclists can take advantage of more air vents and aerodynamic profiles. Commuters are best served by urban helmets that are style-forward and multipurpose.
MIPS technology: Yay or Nay?
When on the hunt for a new helmet, decide whether or not you want a MIPS liner for increased rotational impact protection. Bontrager's WaveCel technology does the same thing but isn't as widespread across the market. Helmets with MIPS will cost more because of that bit of tech, but it can be a worthwhile investment to protect your precious noggin.
Try On Various Helmets
Make sure you try on the helmet before you purchase it. Everyone has a slightly different head shape that could fit poorly in one helmet and be a perfect match with another. Common issues include the helmet being too short from front to back which uncomfortably squeezes your forehead. A helmet that's too narrow won't rest well on top of your head and pinch the area above your ears.
How to Find the Right Sized Helmet
Measuring Your Head
Wrap a flexible measuring tape about your head, about 2.5cm above your eyebrows, or in the center of your forehead. Keep the tape level from front to back. Helmet sizes are typically stated in centimeters so measure cm.
Tip: Don't worry if you don't have a flexible measuring tape.
You can use a string or shoelace to measure your head's circumference then lay the string down against a rigid tap measure to calculate the length
Bike Helmet Size Chart
Compare your head's circumference to the recommended sizes using the general size chart below. If you find yourself between sizes, try the smaller option since a snug-fitting helmet is always safer than one that's too loose.
| | | | | |
| --- | --- | --- | --- | --- |
| XS | S | M | L | XL |
| < 51cm | 51-55cm | 55-59cm | 59-63cm | > 63cm |
Adjusting the Fit
A well-fitting helmet is a safe helmet. Helmets that are too loose or improperly worn won't protect your head in the event of a crash, so it's important to hone in on getting the right fit. Ensure that the helmet straps lay flat and form a 'V' around each of your ears— they shouldn't be tangled, uneven, or sitting directly on top of your ears either.
Almost all helmets nowadays have an adjustment wheel at the back of the helmet to change the overall tightness. Twist the wheel until the helmet feels snug around your head but doesn't reach the point of being uncomfortably tight.
Last but not least, always buckle the chin strap while riding. You should adjust the strap so that when you open your mouth wide, you can notice the helmet pressing down against the top of your head. This way, you can breathe easy, but the strap keeps the helmet snug to your noggin.
When to Replace a Helmet
One crash, one helmet. That's the general rule of thumb when it comes to replacing your helmet in the unfortunate case of an accident. Even if you don't see obvious signs of damage or cracks on the helmet, the safest option is to purchase a new helmet.
Frequently Asked Questions
Which helmet is best for ladies?
One of the best women's helmets available is the Giro Agilis MIPS helmet designed for road riding. It strikes the perfect balance between ventilation and aerodynamics and can be used for recreational riding or commuting, too.
Are more expensive bike helmets safer?
No, expensive bike helmets are not necessarily safer than more affordable models. All helmets are certified to a certain standard of safety, but some models do have a MIPS liner that can reduce the force of a rotational impact in the case of a crash.
What is the safest bike helmet to get?
The safest helmet is one that fits well. All helmets from major brands are certified and undergo strenuous testing— some models have additional protection technology to reduce head trauma such as a MIPS liner or Bontrager WaveCel.
What is the difference between men's and women's bike helmets?
Most men's and women's helmets are the same shape and simply come in different colors. Some brands market women's helmets with alternate color schemes or a slightly different fit. No matter your gender, try on both models to see what works best for you.
Are MIPS helmets really better?
Multi-directional Impact Protection (MIPS) is a helmet liner that allows for 10-15mm of sliding motion in all directions to reduce the rotational motion of your brain in the case of an impact. MIPS-equipped helmets can lower the chance of a concussion or other serious head injury due to rotational forces.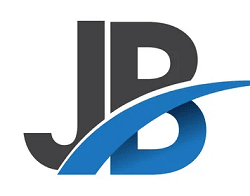 Jeffrey Brown is a writer, editor, and professional bike mechanic with over 7 years of experience working in full-service and community-based bike shops. As a bicycle educator, he has supported youth programs across the US that teach bike mechanics and life skills to prepare the next generation of cyclists.
Jeffrey began his professional mechanic career at his university bike co-op, so he recognizes the grassroots power of the cycling community. Initially self-trained as a mechanic, his subsequent positions as manager and lead educator gave him official training. He has won various awards and grants for his role as a bicycle and environmental advocate.