(Last updated on February 28th, 2023)
Whether you're a young kid dreaming of the X-Games or a seasoned adult rider getting back into BMX, the search for the perfect bike just got easier. I've put together a complete guide on the best BMX bikes for sale in 2023.
Not all BMX bikes are built equal and I have chosen only high-quality models that ride smooth and can withstand heavy abuse at the skatepark or dirt track. Read on to find your perfect BMX match, regardless of age or skill level.
What Is BMX?
BMX is a bike category with a long history and high popularity across all ages, making it one of the most exciting subcultures in cycling. From young kids to veteran adult riders, all kinds of people are attracted to this form of biking that spans from stunt riding and circuit racing to popping wheelies down busy streets. BMX bikes come in shapes and sizes depending on where you typically ride—maybe a better question to ask is, what isn't BMX?
Fun fact: BMX stands for bicycle motocross. Back in the early 1970s, young motocross fans imitated the sport's high-speed action by hosting their own dirt track races using bicycles. The California-based movement quickly gained popularity and expanded beyond racing to freestyle riding with tricks and stunts. BMX's heyday was in the 80s, when kids and adults participated in the sport.
Nowadays, BMX is most relevant at local skateparks and with adults that are hopping back onto retro-style bikes. The newest wave in BMX culture is the urban "BikeLife" movement, where street riders in Philadelphia, NYC, and elsewhere pop wheelies and show off their skills on bikes with large 26" or 29" wheels.
The 6 Types of BMX Bikes
Here's a breakdown of the main BMX designs:
Race—Based on motocross circuits, racing on dirt or paved tracks with undulating terrain and moderate jumps. Racing bikes typically weigh less and have skinnier tires, plus a rear disc brake.
Dirt Jump/Park/Street— A mix of racing, small jumps, aerial stunts, and navigating obstacles on man-made dirt courses or skate parks. This is the most common form of BMX.
Flatland— Performing tricks, stunts, and spins on a large flat surface such as a parking lot or dedicated BMX zone.
Vert— Big air jumps off of half-pipes or large ramps. This category is understandably reserved for serious riders and professionals (think X-Games). More risk-averse riders like you and I probably won't be flying over 20 ft. in the air with a BMX bike any time soon.
Retro— Modern bikes designed to look like original models from the 1970s and 80s.
BikeLife— Built for city riding, typically with 26" or 29" wheels. 24" and 27.5" models are also common sizes. The larger bikes and small gearing make it easier to wheelie.
How I Picked These BMX Bikes
I updated this round-up to include the best quality BMX bikes available on the market for 2023. BMX is one of the most popular and diverse bike categories, so there are practically endless models to choose from. I narrowed down the selection by focusing on quality BMX brands and choosing the top options for the main types of BMX. In addition to browsing manufacturer specs, user reviews, and expert opinions, I based my ratings on these criteria:
Utility: Purpose-built for the specific type of BMX riding with features that enhance riding, whether that's doing jumps, stunts, racing, etc.
Ride feel: Quality componentry that makes for a smooth ride experience so you can focus on BMX tricks.
Durability: BMX riding involves a lot of falling and scraping, so the bikes are subject to some serious use and abuse they should be well-built, tough set-ups.
Price: Everyone likes a good deal. Some bikes on this list are budget-friendly, while some are worthwhile, top-dollar investments.
Compare the Best BMX Bikes of 2023 at a Glance
| | | | | | | |
| --- | --- | --- | --- | --- | --- | --- |
| Model | BMX Type | Wheel size | Brakes? | Skill level | Price | Where to buy? |
| Mafiabikes Kush 2+ | Dirt jump/park/street | 20" | x | Beginner/Intermediate | $349 | Check price |
| GT Pro Series 29 | Dirt jump/park/street | 29" | | Advanced | $550 | Check price |
| Haro Bikes Racelite | Race | 20" | x | Advanced | $639 – $689 | – |
| Kink Curb BMX Bike | Freestyle | 20" | | Intermediate | $379 | Check price |
| Cleary Owl 20 | Kids BMX | 20" | x | Beginner | $430 | Check price |
Best BMX Bike for Beginners
1. Mafiabikes Kush 2+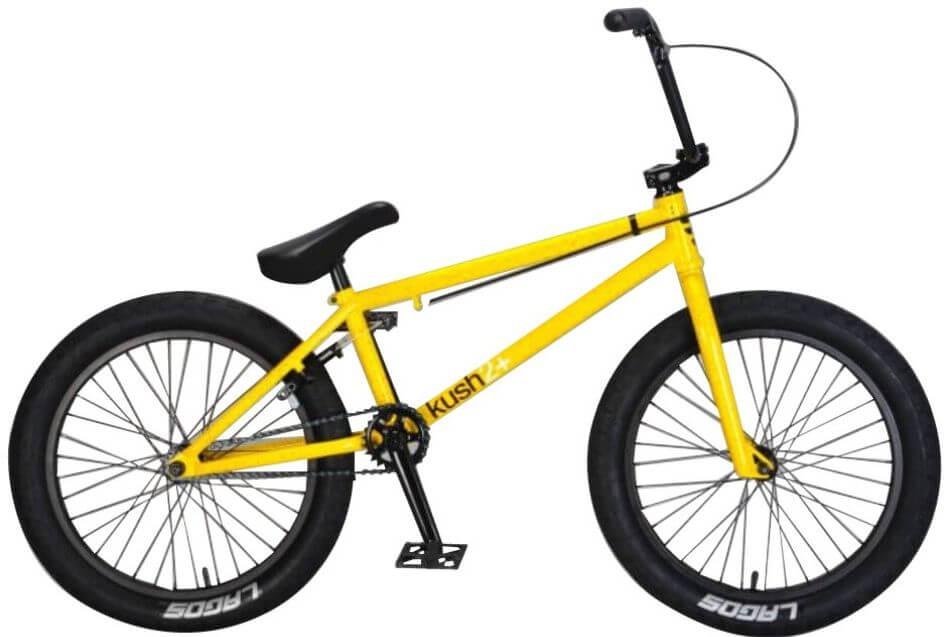 PROS
Updated durable frame construction
3-piece crank and double-walled rims
Lots of color options
The entry-level Kush 2+ bike from Mafiabikes provides pro performance to beginners at an affordable price. An upgrade from the popular Kush 2 model, this new bike comes with frame and wheel improvements to boost durability.
More and more people worldwide are getting into BMX, and British brand Mafiabikes understands how to combine quality specs and good looks in a package that's perfect for riders just starting out. The Kush 2+ is available in a ton of stylish colors. The bike comes with fat 2.4" Lagos Crawler tires, but you can purchase colored and patterned Lagos tires from Mafiabikes' website.
The classic frame shape features a CNC machined internal headset, sealed bottom bracket, and top load stem— major upgrades from the Kush 2. Other pro touches are the 4130 3-piece cranks and double-wall rims that can handle heavy use at the skatepark. The 25t/9t gearing is pretty standard for a freestyle BMX, and the 20.4" top tube fits most teens and adults. It would have got a perfect 10 if not for the extra heft and solid, but mid-tier components.
The fresh aesthetic and quality specs for the price make the Kush 2+ the ideal bike for riders still building their BMX skills. Mafiabikes claims it is the most complete entry-level BMX bike out there, and I'm tempted to agree.
Best BMX Bike for Adult Riders
2. GT Pro Series 29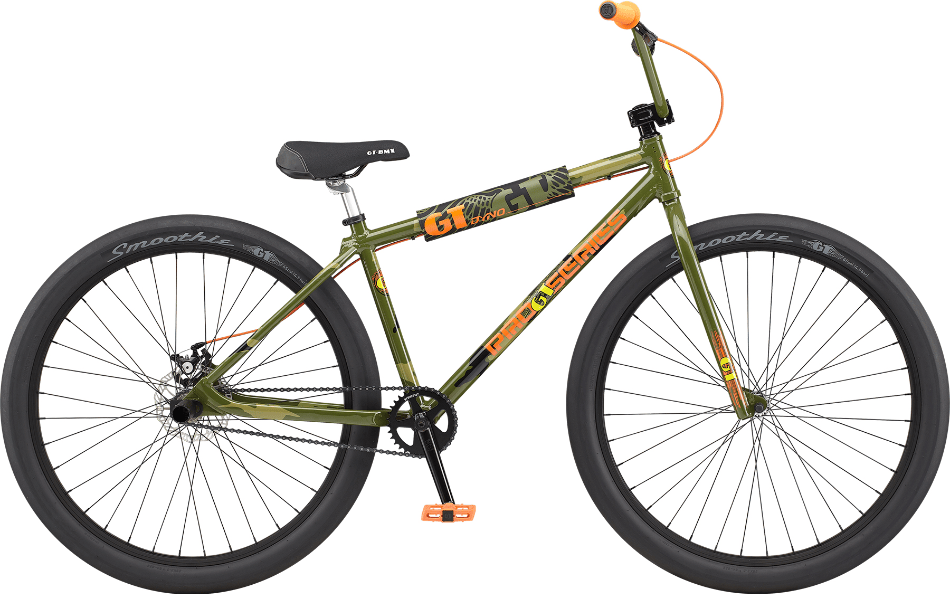 PROS
29" wheel size
Ideal for tall riders and adults
Good componentry and frame construction
CONS
Maybe too large for young riders or dedicated freestyle riders
GT made the Pro Series 29" diameter wheel ideal for fast-paced trail riding or taller riders searching for the perfect fit. 29" is becoming a very popular size when it comes to BMX and they can definitely perform on a fast course.
This BMX bike is designed for beginner and advanced riders and comes with a fair price tag compared to other models on this list. The GT includes a full alloy frame paired with a Cro-mo steel fork.
There's room for pegs if that's your style and the large wheels roll better over obstacles and jumps. The double walled rims are matched with GT's 2.5" tires for plenty of grip and some cushion.
It's only available in one color, but I'm a huge fan of that green camo paint job. Join the 29" BMX revolution with this high-spec bike made to break the rules and surpass expectations. The increased size is perfect for taller or older riders getting back into BMX.
Best Racing BMX Bike
3. Haro Bikes Racelite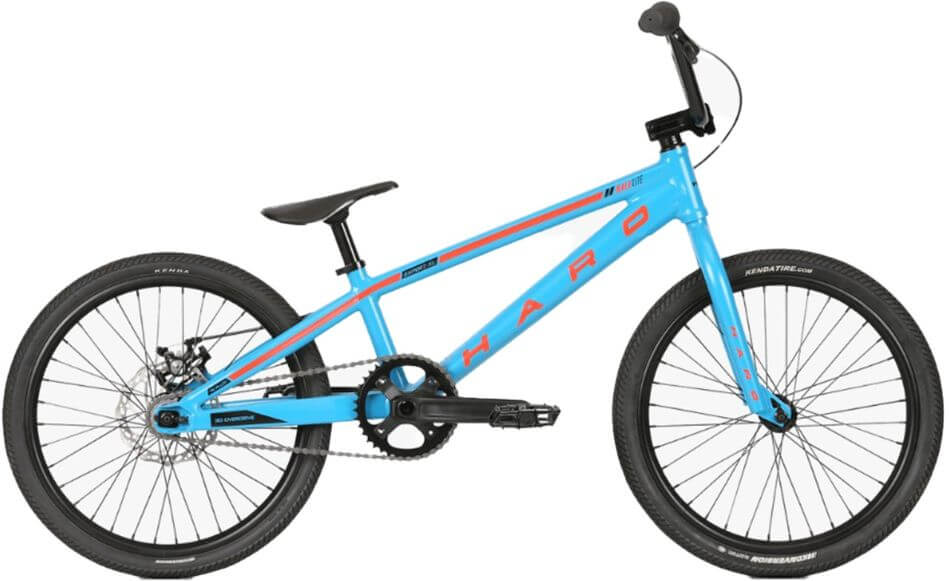 PROS
Lightweight, stiff frame
Rear mechanical disc brake
Quality components and race-specific tire widths
Comes in various frame sizes
CONS
Only the larger models come with disc brake
As you can probably judge from its name, this podium-worthy bike is designed to go racing. The Racelite model combines a lightweight 6061 alloy frame and skinnier 20" wheels to be more competitive on dirt or paved race circuits. Haro Bikes is one of the original BMX brands, so you can trust their solid construction and componentry choices.
The Racelite is available in different frame sizes ranging from micro-mini to pro-XL, so riders of all ages and heights can take advantage of this speed machine. If you race in that category, there's also a 24" wheel version. The oversized down tube and BB86 press-fit bottom bracket add stiffness to improve power transfer from the pedals.
The racing set-up is also present in the 3D dropouts with integrated chain adjusters to achieve the perfect chain tension. It misses out on full marks because of the realtively high price. The larger models come with a Promax mechanical disc brake with a 160mm rotor, a sweet look for BMX bikes that normally have rim brakes or none at all.
The Kenda Konversion 20" tires have two widths 1.65" front and 1.5" rear. The Haro Racelite is perfect for dedicated BMX racers of all ages that want winning tech.
Best Value BMX Bike
4. Kink Curb BMX Bike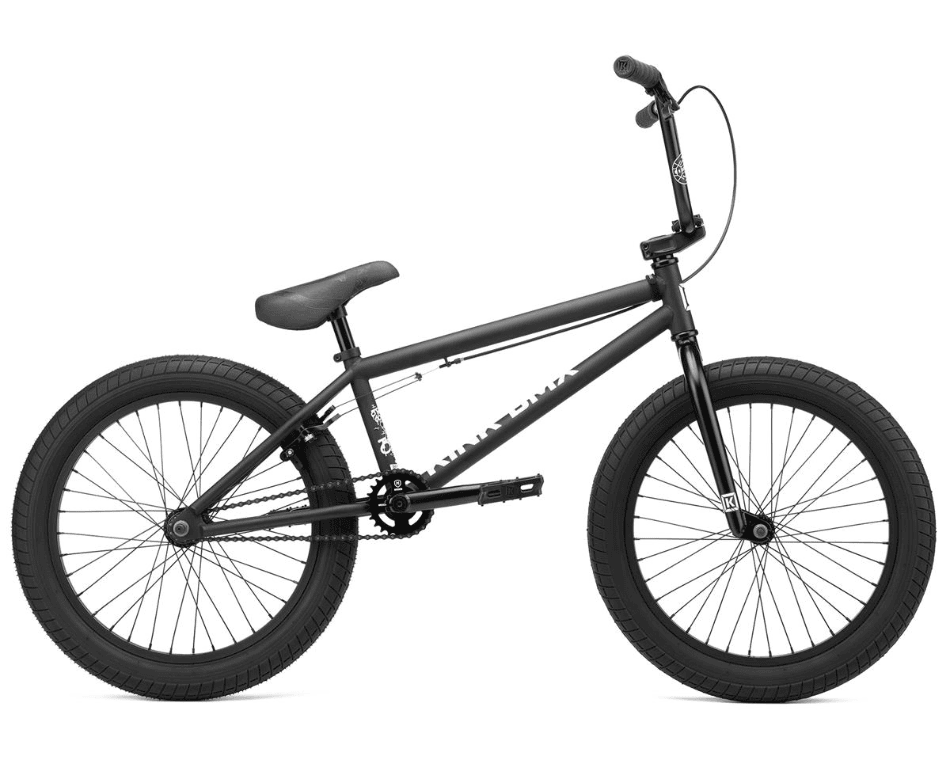 PROS
High quality and durable frame
Wide 2.4" tires for extra cushion
Solid componentry throughout
From one of the best brands in BMX comes the Kink Curb, the ultimate freestyle machine with full specs and a wallet-friendly price. The Curb means business at the skatepark. It has brakes and a strong frame confirming this bike as one designed for experienced and beginner riders, but the sub-$500 price tag makes it accessible to anyone.
The Curb is constructed around a sturdy steel frame and Mission headset that stands up to stunts, jumps, and the inevitable falls. Riders can feel fine putting a lot of force through the bike, and its Mission Control 50mm stem is built like a tank. 3-piece 8 spline cranks are solid options linked to the traditional 25t/9t gearing. The Mission Tracker 2.4" tires have lots of surface area and provide a nice amount of shock absorption.
Most of the components are Mission parts that are well-built and ready to impress at the skatepark. Keeping production in-house keeps the bike's cost down, but I'm hard-pressed to find any flaws in the overall package. For committed BMXers that want to upgrade their set-up on a budget, the flashy Kink Curb won't disappoint.
Best Kids' BMX Bike
5. Cleary Owl 20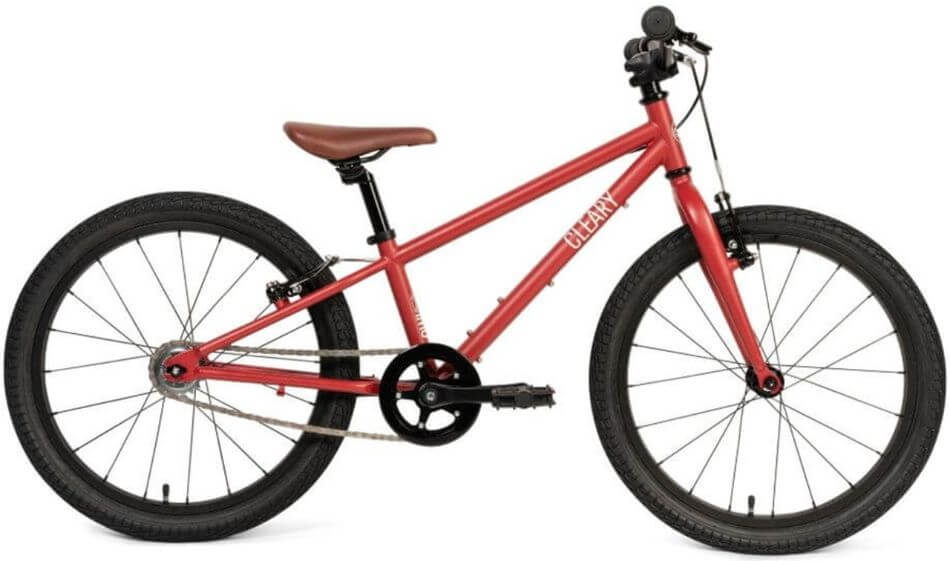 PROS
Lightweight frame
Front and rear Tektro rim brakes
Stylish design in various colors
CONS
A bit expensive for what it is
While not a true BMX bike, the Clearly Owl is an impressive kids' bike perfect for young riders interested in developing their BMX skills. The 20" wheel size is the same as traditional BMX bikes, and the Owl comes with both front and rear brakes so kids can practice jumps and tricks a bit more safely.
The bike will fit most 5 to 7-year-olds and performs well on pavement, dirt trails, and around skateparks. Thanks to the lightweight 1020 alloy frameset, the bike weighs only 19 lbs. The 3-piece cranks and FSA bottom bracket are nice touches on this deluxe kids bike. The rear flip flop hub allows you to easily swap between freewheel sizes or a fixed cog.
Secure stopping power comes from the front and rear Tektro junior v-brakes. The 20" x 1.9" all-terrain tires offer plenty of grip and roll fast on smooth surfaces. The Cleary brand understands stylish design and offers the bike in red, graphite, and desert green with a vegan leather saddle. It's quite expensive for a kids bike which prevents me from rating it a 10.
The BMX design is popular among children when they're first starting out on bikes. The bikes often look cool but aren't necessarily built for use outside of the skatepark or race circuits. The Cleary Owl looks great and is practical for riding to school or around the park. If you're looking for a BMX-inspired bike that's also perfect for family rides in the neighborhood, the Owl does it all.
How To Pick The Best BMX Bike
BMX bikes come in all shapes and sizes, so finding the perfect one for you can be an overwhelming task. Follow these simple steps to quickly narrow down the BMX options that are right for you.
1. Choose BMX Type
Think about which type of BMX bike fits your preferences and plans for future riding. The two main categories are racing and freestyle. Most casual BMX riders opt for freestyle models for use in the skatepark and around town.
2. Select Frame Size
BMX bikes have their own frame sizing system with unique names for each size. Check our size chart below for a frame recommendation based on rider height.
3. Wheel Size
The most common wheel diameter is 20". Some races use 24" wheels, and taller riders can fit better on 22" or 24" rims. Kids aged 8 and under can ride 16" or 18" rims.
4. Browse Bikes and Top Features
Now's the fun part look through options to see what bikes have componentry, tech, and accessories that fit your preferences.
5. How Much to Spend?
Price is always important when picking out a bike. Race bikes are typically more expensive than freestyle models and can start at around $600. Quality mid-tier BMXs are around $400-$600, and high-end bikes can blow past the $1,000 mark.
BMX Size Chart
Height (ft/in)
Age
Frame Size
Suggested Top Tube Length (in)
Suggested Wheel Size
UP TO 4′
Under 6
MICRO MINI
15.25″ to 16.50″
16 x 1′
4′ to 4′ 4″
6 to 8
MINI
16.75″ to 17.50″
18 x 1"
20 x 1-1/8
4′ 3″ to 4′ 7″
8-10
JUNIOR
17.75″ to 18.50″
20 x 1-3/8
4′ 6″ to 5′ 5″
9-12
EXPERT
18.75″ to 19.50″
20 x 1.5
24 x 1.5
5′ 4″ to 5′ 8″
12-14
PRO
19.75″ to 20.50″
20 x 1.75
24 x 1.75
5′ 8″ & UP
14+
PRO XL
20.75″ to 21.50″
20 x 1.75
24 x 1.75
Frequently Asked Questions
What BMX brand is the best?
Some top BMX brands include original manufacturers like Haro Bikes, Schwinn, Mongoose, and Redline that continue to produce high-quality bikes today. Newer brands have stepped in and made some of the best BMX models available, including Kink, Mafiabikes, Sunday, and We The People.
What BMX bikes do the pros ride?
Professional BMX athletes typically ride bikes with 20" wheels and a top tube that measures between 20.5" to 22" in length. Frames that are that size are labeled as "Pro" size, with other styles available for smaller or younger BMXers. Young kids use smaller frames and sometimes start out with 18" wheels.
Is BMX still popular?
The BMX category continues to be one of the most popular and diverse subcultures of cycling in the USA and around the world. Because of their small size, BMX bikes are always common among kids, but are ridden by adults too. BMX had its heyday in the 1980s, and many people are returning to BMX on retro-style bikes.
What does BMX stand for?
BMX is an abbreviation for "bicycle motocross". The sport started out in the 1970s when kids raced their bikes on dirt paths imitating the motocross stars of the day. BMX became an official sport that raced bikes on dirt or paved circuits and branched into freestyle riding with stunts, jumps, and tricks.
What is a good BMX bike for a 13-year-old?
I recommend the Mafiabikes Kush 2+ for teens starting out on BMX. For kids that are already experienced BMX riders, the Kink Liberty is a great, cost-effective upgrade. From the BMX-specific sizing rules, most 13-year-olds will fit an "Expert" or "Pro" sized frame. Measure their height and compare it to our useful BMX size chart above.
What BMX size should I get?
BMX bikes have their own sizing system where frame sizes range from "Micro Mini" up to "Pro XL". The full spectrum, from smallest to largest, is micro-mini, mini, junior, expert, expert XL, pro, and pro XL. Take a look at our detailed BMX sizing chart above to determine the right option for your height.
What is the best BMX on the market?
With so many different types of BMX riding, it's impossible to choose just one bike that reigns supreme. In terms of BMX racing, one of the best options on the market is the Haro Bikes Racelite, available in several frame sizes. My favorite freestyle BMX is the We The People Audio, with its 22" wheels that are ultra-fast and comfortable for adult riders.
---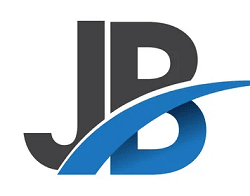 Jeffrey Brown is a writer, editor, and professional bike mechanic with over 7 years of experience working in full-service and community-based bike shops. As a bicycle educator, he has supported youth programs across the US that teach bike mechanics and life skills to prepare the next generation of cyclists.
Jeffrey began his professional mechanic career at his university bike co-op, so he recognizes the grassroots power of the cycling community. Initially self-trained as a mechanic, his subsequent positions as manager and lead educator gave him official training. He has won various awards and grants for his role as a bicycle and environmental advocate.