(Last updated on February 15th, 2023)
Electric bikes are the future, and there's no denying that. We are seeing more and more on the market, and the technology is becoming incredible. They are bringing more people into cycling and opening opportunities to many people who thought cycling wasn't for them.
One of the best suppliers for electric bikes is Cannondale. They are at the forefront of technology and making bikes that stand out a mile from the rest. In this article, we want to tell you about some of the best models they have and what makes them so great.
Who is Cannondale?
Before we start, it's important to speak about who Cannondale are and why they have such a great reputation. Cannondale was founded in 1971 by Joe Montgomery and Murdock MacGregor and originally was to manufacture precast concrete housing.
Cannondale made their big break when Joe designed some bike bags, and they eventually ended up at the New York Bicycle Show. They generated a huge interest, and within six months, they had become the biggest manufacturer of bicycle bags.
Todd Patterson later joined and designed a process for welding aluminum. At this point, Cannondale became a bicycle manufacturer. Most of the products were made in house. Then in 2009, Cannondale announced it would outsource the building of frames and other products to Taiwan.
Now Cannondale is one of the largest suppliers of bikes, and you will see them at all levels, from budget bikes to Tour de France winning machines. We highly recommend Cannondale and feel they are some of the best quality bikes available.
What Do We Look for When It Comes to Picking the Best Cannondale Electric Bikes?
As Cannondale makes many electric bikes, there is a lot of choice to pick from. Here's what we look for when searching for the best Cannondale electric bike available.
Design
We want Cannondale bikes with the best designs possible. The bikes for us are the ones that look sleek and modern and are going to stand out from the crowd. They will come in great colors and have inventive features.
Fit for purpose
When it comes to bikes, one of the most important things to consider is if they are fit for purpose. By this, we mean is it going to do the job it is designed to do. For example, is the mountain bike going to be excellent on a trail? Is the gravel bike going to be great on dusty roads? It's vital the bikes do what is intended of them to the best ability.
Performance
When it comes to electric bikes, performance is vital. Unlike a typical bike, these are not just powered by your legs alone, but have motors and batteries. When we look at performance, we want a motor with good wattage and a battery that can take us a long way without making the bike too heavy.
Value for Money
When it comes to buying a bike, we want to know that the money we are spending is going to go a long way. We look for great value for money from Cannondale. If it costs a little more to have hydraulic brakes over cable brakes, we feel that's well worth it. When it comes to buying a bike, generally, the more you spend, the more you will get.
| | | | | | | | |
| --- | --- | --- | --- | --- | --- | --- | --- |
| Bike | Frame | Suspension | Motor Battery | Gearing | Brakes | Price | Rating |
| Adventure Neo 1 EQ | Aluminum | Suntour 63mm | 250w Bosch PL 625wh | Deore 10s | Disc Hydraulic | $3500 | 9/10 |
| Mavaro 1 Urban | Aluminum | Cannondale Headshock | 250w Bosch PL CX 750wh | Enviolo Stepless | Magura Hydraulic | $6000 | 10/10 |
| Tesoro Neo SL EQ | Aluminum | None | 250w ebikemotion 250Wh | MicroShift 10s | Tektro Hydraulic | $2400 | 8/10 |
| Habit Neo 1 MTB | Carbon Fiber / Alu | RockShox 140/130mm | 250w Bosch PL CX 625wh | Shimano XT 12s | Magura Hydraulic | $6500 | 9/10 |
| Topstone Neo SL | Aluminum Carbon | None | 250w ebikemotion 250Wh | Shimano GRX 400 | GRX Hydraulic | $3500 | 9/10 |
| SuperSix EVO Neo 2 | Carbon Fiber | None | 250w ebikemotion 250Wh | Ultegra Di2 | Ultegra Hydraulic | $4500 | 10/10 |
Best City Cruiser
1. Adventure Neo 1 EQ
KEY SPECS
| | | | |
| --- | --- | --- | --- |
| Frame: | | | Smartform C3 Aluminum |
| Suspension: | | | Suntour 63mm |
| Groupset: | | | Deore 10 Speed |
| Brakes: | | | Shimano Hydraulic Disc |
| Wheels and Tires: | | | 27.5" with 2.25" tires |
| Intended Use: | | | Urban / Mixed |
PROS
Looks Great
Excellent for urban riding and light trails
Amazing 160km range
Lighting and fenders
Garmin Radar system
Very comfortable
CONS
Not the cheapest
It only comes in one color
Not a high top speed
The first bike on our list and starting strong is the Cannondale Adventure Neo 1 EQ. This is the best Adventure Neo model in the range and comes with some seriously cool gadgets to make your travels easy. The frame is of lightweight aluminum. It comes in a step-through design for ease of getting on and off. It is paired up with Suntour urban 63mm travel suspension to take the bumps out of the road and even has a rear mini seatpost suspension system.
It has a Bosch Performance Line motor which is equipped with a 625Wh battery. It will take you up to 25 kph and has a range of 160 km, which is incredibly high. You also have a Deore groupset from Shimano and a solid set of Deore hydraulic disc brakes for stopping you quickly.
The wheels are 27.5", and they come with oversized 2.25", so you can expect a comfortable ride on the road, and the bike will be ok on light trails too. It comes with some amazing accessories such as fenders, lighting, and even a Garmin Radar system to tell you when cars are behind.
OUR VERDICT
The Adventure Neo 1 EQ is a very cool bike and offers so much. It might not have the highest speed, but the range is incredible, and all the extra accessories really make this bike something special.
Best Equipped
2. Mavaro Neo 1
KEY SPECS
| | |
| --- | --- |
| Frame: | Smartform C3 Aluminum |
| Suspension: | Cannondale Headsjock 50mm |
| Groupset | Enviolo Stepless Belt |
| Brakes: | Magura Hydraulic Disc |
| Wheels and Tires: | 27.5" with 2.2" tires |
| Intended Use: | Urban / Mixed |
PROS
Lots of great features
Big range of 175 km
Garmin Radar system
Lighting, fenders, and Cargo rack
Step through and normal versions
CONS
Not the cheapest
It only comes in black
If you have a large budget and are looking for an expensive and best-possible equipped electric bike, then look no further than the Mavaro Neo 1. It is packed with incredible technology and needs next to no maintenance. The Smartform aluminum frame is strong and lightweight. It comes in a step-through and standard version and comes with the Cannondale Headshock 50mm suspension system on the front.
It has a 250w Bosch Performance Line motor taking you to 25 km top speed and a max distance of 175 km on the 750Wh battery. It has an Enviolo gearing system which is internal and uses a belt drive. This means shifting is silky smooth, and the bike doesn't need oil and will probably only need a service every 10,000 miles. It has Magura hydraulic disc brakes with huge 200mm discs meaning you can stop fast in any conditions.
It has 27.5" wheels with 2.2" tires made for mixed terrain riding. It features some amazing accessories such as the Garmin Radar system, fenders, powerful lighting, a cargo rack and even a suspension seat post.
OUR VERDICT
Add verdict The Mavaro is the ultimate city electric bike. It looks incredible and has every accessory you will ever need. It isn't cheap, but the value for money is definitely there for us.here.
Best for E-Touring
3. Tesoro Neo SL EQ E-Touring
KEY SPECS
| | |
| --- | --- |
| Frame: | Smartform C3 Aluminum |
| Suspension: | None |
| Groupset: | MicroShift 10s |
| Brakes: | Tektro Hydraulic Disc |
| Wheels and Tires: | 700c with 35c tires |
| Intended Use: | Touring |
PROS
Price is excellent
Great for carrying large loads
Looks good
Quick on the roads
Fairly lightweight
Good Accessories
CONS
Quite basic
Limited range
If you're looking for adventure and plan on doing some E-Touring, then the Tesoro could make a great companion for you. With its lightweight aluminum frame and ability to carry heavy loads, it's got everything you're going to need for long days in the saddle.
It comes with an Emotion X35 250w motor paired with a 250Wh battery. This will give you a top speed of 25 kph and 75 km in range. However, this might not be the most powerful, making this bike one of the lightest E-touring bikes available. It has a MicroShift 10s groupset which is excellent for steep hills, and comes paired with Tektro hydraulic disc brakes for the descents.
The wheels are large 700c wheels, and they come with 35c tires. Great for comfortable road riding but not ideal if you are planning off-road trails. It has fenders, a lighting system, and a large cargo rack ready to carry all your belongings.
OUR VERDICT
The Tesoro is a great bike for E-Touring and is going to be an excellent partner on an adventure. It may be basic but comes in half the cost of many of the other E-Touring bikes and will still do the job required excellently.
Best for Mountain Biking
4. Habit Neo 1
KEY SPECS
| | |
| --- | --- |
| Frame: | Carbon / Aluminum Full Suspension |
| Suspension | RockShox Pike 140mm Deluxe 130mm |
| Groupset: | XT 12s |
| Brakes: | Magura Hydraulic Disc |
| Wheels and Tires: | 29" x 2.6" |
| Intended Use: | Mountain Biking |
PROS
Incredible off-road
Looks amazing
Great dual suspension from RockShox
29" wheels with large tires
XT 12 speed groupset
CONS
Not ideal on the road
Not the cheapest
Electric mountain bikes are becoming very popular, and it is not rare to see them at bike parks or on popular trails. Having the power to pull you up the hill at double speed gives you the opportunity for extra trail runs. The incredible Habit frame is carbon fiber with an aluminum skid plate. It's a full suspension frame made with the purpose of giving you the most control possible.
It has a 250w Performance Line CX motor, and this is paired with a 625Wh battery. You will get a top speed of 25 kph and get around 100 kph on every single charge. Though when you're not using this motor, you are given a Shimano XT groupset with 12 speeds and those epic Magura hydraulic disc brakes.
It comes with 29" wheels and large 2.6" mountain bike tires for extra grip. It comes with some great extra features, such as a dropper post to help you get low and control the bike and a front light to help you when the trails are getting dark.
OUR VERDICT
The Habit one is an off-road monster and is going to perform well on any trail. It isn't ideal on the road though, and the bike and maintenance won't be cheap either. Besides that, it is going to give you the best mountain biking experience possible.
Best for Gravel Riding
5. Topstone Neo SL 2
KEY SPECS
| | |
| --- | --- |
| Frame: | Smartform Aluminum with Carbon Forks |
| Suspension: | None |
| Groupset: | GRX 2×10 |
| Brakes: | GRX Hydraulic Disc |
| Brakes: | 700c with 42c tires |
| Intended Use: | Road and Gravel |
PROS
Looks amazing
Great for road and gravel riding
It doesn't at all look like an e-bike
Very light for an Ebike
Great bikepacking bike
CONS
No suspension
Not many accessories
Limited range
Gravel bikes are what a lot of cyclists want at the minute. They are excellent on the road but also capable when it comes to light trails. They are super fun to ride and great for biking and fast touring. The Topstone is Cannondale's flagship gravel bike. The aluminum frame is paired with carbon fiber forks making this bike strong but also lightweight giving it a fun racing feel.
It has the ebikemotion X35 250w motor, and this is paired with a 250Wh battery. You get about 75 km in range and a top speed of 25 kph, which is fairly standard when it comes to Cannondale. It comes with the excellent Shimano GRX 400 2×10 gravel groupset and also the GRX hydraulic disc brake, which are excellent.
The wheels are 700c gravel wheels, and they have 42c tires making this bike super comfortable on the road but also ready to tackle light trails and a beast on gravel roads. It comes with loads of mounts for bikepacking, and it's very difficult to even tell if it's an electric bike.
OUR VERDICT
If you are looking for a bike for road, gravel, and the odd light MTB trail, the Topstone is the perfect bike. It may come across as quite basic and may not have many accessories, but it's going to be fun, fast, and great for a bikepacking trip.
Best for Road Racing
6.SuperSix EVO Neo 2
KEY SPECS
| | |
| --- | --- |
| Frame: | Full Carbon Fiber |
| Suspension: | None |
| Groupset | Ultegra 2×11 |
| Brakes: | Ultegra Hydraulic Disc |
| Wheels and Tires: | 700c with 28c tires |
| Intended Use: | Road |
PROS
Looks incredible
Very fast on the road
It doesn't look like an electric bike
Electronic gearing is great
CONS
Only made for the roads
Not as comfortable as a bike with suspension
If you are a road rider and want a bike that is going to challenge the riders around you consistently, the SuperSix is a bike that can do just that. It's full carbon fiber and even with a battery and motor, comes in at 12.1kg, which is incredibly lightweight.
With the ebikemotion X35 250w motor and battery to suit, you get 100 km of range to play. It has an Ultegra 2×11 groupset which is Di2 means it works electronically. The shifters can even micro-adjust while you're riding for the perfect chain line. It comes with the hydraulic Ultegra disc brakes, which will make stopping easy, even in bad conditions.
The aero wheels are paired with 28c tires making them super aerodynamic and fast rolling. It is going to be excellent on the climbs and very fast on the descents. It even comes with lots of mounts and looks great.
OUR VERDICT
The Supersix is a great bike if you like road riding. It is full of good components and is just made for fast fun. It may not really be made for anything else, but as a road bike, it deserves a very high rating.
Cannondale Electric Bikes Buyers Guide
Finding the right Cannondale electric bike for you can be challenging. We'll make it easy for you by telling you all the questions you need to ask yourself before opening your wallet here.
What's the budget?
We feel it's important before you start looking for an electric bike to have a budget in mind. We find that people that don't budget either come out with a very basic cheap bike that doesn't last or a top of the range bike they probably shouldn't have spent that much on. A great thing about Cannondale is they do different levels of the same bike, so you can get the bike you want, even if it is a bit more basic. Going in with a budget in your mind will help you get the best bike possible.
Will it fit you?
Cannondale bikes come in many different sizes. In some models, you have five sizes, and in others, you find one in two sizes. Whatever bike you might be interested in, we highly recommend that you check the sizing and ensure you get the bike that is the correct size for you.
Will it do what you need it to?
It's vital to think about the kind of riding you want to do, then pick a bike that will be capable or built for that riding. There's no point in buying a mountain bike if you're planning on road riding. If you want a mix of different kinds of riding, we highly recommend getting a gravel bike or a hybrid bike.
Maintenance and repairs
One thing many cyclists don't consider is the bike's running cost. Electric bikes tend to run through components a little quicker as they are very powerful. You will also find mountain bikes with dual suspension and dropper posts that might need a little more attention over their life.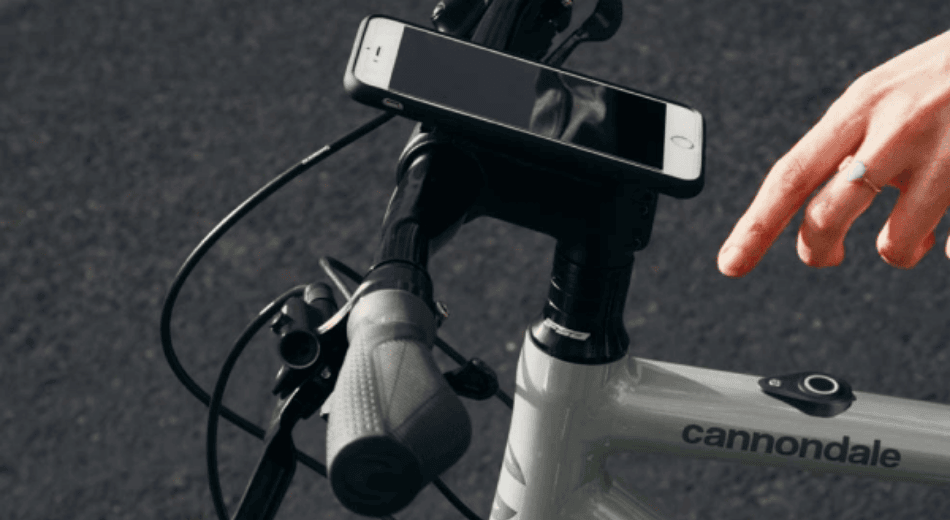 Conclusion
Cannondale makes an incredible bike, and we can see why they are so popular. They are very well made and come with excellent components, and the electric bikes have incredible motors and batteries to help you ride further and faster. We hope you found the perfect bike for you and are ready to get out on the road.
Frequently Asked Questions
Is Cannondale still a good brand?
Cannondale is an excellent brand. Not only have they been around a very long time and have a great reputation, but they make high-quality bikes and are at the forefront of cycling technology.
When did Cannondale stop making bikes in the USA?
Cannondale stopped making bikes in the USA in 2009. Like many companies, they started outsourcing to Taiwan. The factories there have much better facilities and can make a better bike for a much cheaper cost.
Is Cannondale owned by Schwinn?
No. They are both owned by Pon, who owns many different bike brands, such as Schwinn and Mongoose. A lot of bike companies are owned by larger companies these days.
Does Cannondale have a lifetime warranty?
Some Cannondale bikes do come with a lifetime warranty. When you buy it, you must register it with either Cannondale or a bike shop. We highly recommend doing this as it means they will sort it out if you ever have any issues.
What is the lightest Cannondale ebike?
From what we can gather, the lightest Cannondale ebike is the SuperSix. This is the last model mentioned on our list, and we highly recommend it to anyone looking for a road bike with some great power.
I'm Robbie Ferri, a writer from Norfolk in the UK. I love cycling, the gym, and have a huge passion for sharing my stories and knowledge to anyone with the time to read them. My main passion is cycling. I started eight years ago. In that time I have broken world records, cycled all over the world in Ultra Bikepacking races, and am lucky enough to have enjoyed some incredible times on two wheels with some incredible people. I have also worked in a bike shop and with some of the industries leading brands, not just promoting products but designing them too.
Under it all I am just someone very passionate about exploration and living a healthy lifestyle. Everything I do I put 100% into it and feel that life is for living. Never should you have a dull day.