(Last updated on March 16th, 2023)
Hardtails are some of our favorite mountain bikes due to their lightweight specs and more affordable prices than full-suspension models, making them perfect for beginner and expert riders alike. Hardtails forgo a rear shock and are constructed around a rigid frame and plush suspension fork designed to conquer bumpy descents and pedal efficiently up the climbs.
Whether you're on the hunt for your first mountain bike or are ready for an upgrade, I've put together a helpful guide to the top 7 hardtail mountain bikes for sale in 2023 that will take your trail experience to the next level. Check out each of the great picks below as well as a useful buyer's guide with tips and tricks for finding the perfect hardtail for you.
How I picked the best hardtails for sale
It's up for debate whether there are more hardtail or full-suspension mountain bikes on the market, but one thing is for certain— riders have a ton of hardtails to choose from. I narrowed my search for the best hardtail models currently available by sticking to quality brands that can be found at your local shop or via their accessible online sales with wide shipping coverage.
To decide on the 7 best bikes, I analyzed a range of manufacturer specs, expert opinions, and user reviews to determine if the model could cut. I made my selection based on the following criteria and gave ratings accordingly:
Performance: Hardtails are designed to tackle rough terrain while still climbing efficiently, so quality suspension and lightweight specs matter.
Components: The best components last the longest and provide precise performance on the trails. Extra points were awarded for 12-speed groupsets, dropper posts, and high-quality forks.
Price: One of the advantages of hardtails is their affordable price compared to full-sus models. The models on this list range from $799 to $4,200, so there's a bike for any budget, but each model offers excellent value for the price.
Compare the best hardtail mountain bikes at a glance
| | | | | | | | |
| --- | --- | --- | --- | --- | --- | --- | --- |
| Model | Takeaway | Drivetrain | Front travel | Wheel size | Rating | Price | Where to buy? |
| Santa Cruz Chameleon | Best Overall Hardtail | SRAM 12-speed | 130mm | 29" or MX | 9.5/10 | From $2,599 | Check price |
| BMC Blast 27 | Best Hardtail On a Budget | Shimano Deore 10-speed | 100mm | 27.5" | 9.5/10 | $799 | Check price |
| Trek Roscoe 7 | Most Versatile Hardtail | Shimano Deore 12-speed | 140mm | 29" | 9/10 | $1,899 | Check price |
| Giant Talon 1 | Best Entry-Level XC Hardtail | 100mm | Shimano Deore 10-speed | 29" | 8/10 | $980 | – |
| Specialized Rockhopper Elite 29 | Best 11-Speed Hardtail Mountain Bike | Shimano Deore 11-speed | 100mm | 29" | 9/10 | $1,150 | – |
| Cannondale Scalpel HT | Best Racing XC Hardtail | Shimano Deore 12-speed | 100mm | 29" | 8.5/10 | $2,300 | – |
| Yeti Arc | Highest Performance Carbon Fiber Hardtail | Shimano SLX 12-speed | 130mm | 29" | 8/10 | From $4,200 | Check price |
Best Overall Hardtail
1. Santa Cruz Chameleon
KEY SPECS
PROS
High-quality components
Great aesthetic
29" or mixed wheels
12-speed drivetrain
CONS
The newest model only available in aluminum
From one of the coolest and most rad brands out there comes the Santa Cruz Chameleon, a high-end aluminum hardtail built for exploring the entire mountain. Santa Cruz updates and tweaks its bikes almost every year, and the newest generation of the Chameleon run a 130mm front fork and is available in 29" or mixed wheelset options.
The various build kits offer quality RockShox or FOX forks paired with SRAM 1×12-speed drivetrains and 2.5" tires for plenty of traction. The 130mm of travel is a bit longer than the typical cross-country setup, which is great for riders looking to hit rougher trails while enjoying the efficiency of a hardtail. The Chameleon boasts stylish paint jobs and impeccable finishing, both characteristic traits of the world-renowned, California-based Santa Cruz brand.
There's an integrated dropper post and integrated cabling throughout the balanced aluminum frame. This year, however, the Chameleon isn't available in carbon versions which may disappoint some potential buyers, dropping my rating by half a point. That said, the alloy frame keeps the price very competitive and makes it a great value for hardtail riders looking to upgrade their setup and grab their dream machine.
Best Hardtail On a Budget
2. BMC Blast 27
KEY SPECS
PROS
Excellent value
Agile 27.5" wheels
1×10-speed drivetrain
CONS
No dropper post
Heavy aluminum frame
The BMC Blast 27 has been featured in a few of our "best of" lists, and for a good reason— its affordable price, stylish look, and quality components are an unbeatable combo. The Blast is an aluminum hardtail from Swiss brand BMC that rocks a 27.5" wheelset and a wallet-friendly $799 price tag.
This bike first caught my attention due to its bright blue paint and sleek geometry. Most budget hardtail mountain bikes opt for a more modest or darker frame color, but I love the stand-out design. A deeper dive into the components reveals an excellent value composed of a Suntour XCM fork, Shimano Deore 1×10-speed groupset, and hydraulic disc brakes.
100mm of travel up front is typical of XC-style bikes and offers plenty of cushion for singletrack and lighter trails. Climbing is a breeze and the smaller 27.5" wheels provide nimble handling on tight corners and technical spots. It's a tad heavy for a hardtail and there's no included dropper post, lowering my rating by half a point. Overall, the BMC Blast 27 is one of the best bikes out there when it comes to bang for your buck.
Most Versatile Hardtail
3. Trek Roscoe 7
KEY SPECS
PROS
Dropper post
Shimano Deore 12-speed
Extra fork travel
CONS
Not as efficient on climbs
The Trek Roscoe 7 is a long-travel hardtail mountain bike with a plush 140mm suspension fork and 29er wheels designed to ride anywhere. The updated 2023 model is available in a wide range of sizes XS-XL and is perfect for adrenaline junkies looking for a hardtail that's ready for the rougher spots on the mountain.
The Roscoe lineup features a variety of models that vary in componenetry and price, but I've chosen the Roscoe 7 because of its great value. There's a RockShox Recon Silver RL fork with lots more travel than your typical XC bike and impressively wide 2.6" tires for extra control on heavier descents. Shifting relies on a Shimano Deore 12-speed groupset and there are hydraulic brakes.
This downcountry-style bike even has an included dropper post so riders can adjust their position on the fly. One thing to watch out for is that this model comes with more travel than many other similar models, so if you're after a super-efficient XC machine, the Roscoe 7 isn't the best choice.
Best Entry-Level XC Hardtail
4. Giant Talon 1
KEY SPECS
PROS
Size-specific components
29er wheels
Great price
CONS
No dropper post
Small tire clearance
The Giant Talon 1 is one of the most popular hardtail mountain bikes for XC beginners. Giant's in-house manufacturing and close relationships with component brands enable this bike's affordable price point— a great deal for entry-level riders looking for their first serious bike. Like most XC models, the Talon 1 comes equipped with a 100mm fork, however, XS and S frames are available with smaller wheels and a shorter 80mm fork.
Joining the recent trend of size-specific parts, the Talon 1 makes some tweaks according to the chosen frame size in order to achieve a balanced ride feel across the entire range. 29" wheels come standard on frames size M and up and riders can opt for smaller 27.5" rims on XS and S frames.
Similar to the budget-friendly BMC Blast 27, the Talon 1 features a Shimano Deore 1×10-speed drivetrain but opts for Tektro hydraulic brakes over the Shimano versions. Some shortfalls are the relatively small tire clearance of 2.4" and the lack of a dropper post so I've lowered my rating. If you want to spend less than $1,000 on an XC racer, though, this aluminum 29er is hard to beat!
Best 11-Speed Hardtail Mountain Bike
5. Specialized Rockhopper Elite 29
KEY SPECS
PROS
Shimano Deore 11-speed groupset
Size-specific parts
RockShox Judy fork
The Specialized Rockhopper Elite 29 is a step up from entry-level XC mountain bikes while still staying well within budget. The $1,150 hardtail squeezes in an additional gear and boasts a Shimano Deore 11-speed groupset, elevating it above the BMC Blast and Giant Talon 1 bikes also featured in this roundup. The standard XC specs include a 100mm fork, fast-rolling 29" wheels, and 2.35" tires that offer the right balance of grip and speed.
The bike is built around a Specialized A1 premium butted alloy frame with internal cable routing that's compatible with a dropper post (but unfortunately, not included). The RockShox Judy suspension fork is an impressive part for the price with size-specific travel ranging between 80mm-100mm depending on the frame.
I appreciate the Shimano hydraulic brakes and love the overall silhouette of the Rockhopper Elite 29, a time-tested model that continues to receive updates every year or two. If you are a rider getting more serious about XC riding and flowy singletrack, this 11-speed option is a sure bet that will leave you with money left over to splurge on fun accessories and post-ride drinks.
Best Racing XC Hardtail
6. Cannondale Scalpel HT
KEY SPECS
PROS
Shimano 12-speed groupset
Carbon frame
RockShox SID SL fork
CONS
No dropper post
Disappointing colorways
The Scalpel HT carbon XC bike was born out of the innovative and forward-thinking minds at Cannondale, showing off performance gains due to great design. Built for race-orientated riders, the Scalpel HT Carbon is an excellent podium-worthy machine that won't break the bank.
I've chosen the Scalpel HT Carbon 4 due to its great value and moderate $2,300 price tag considering its impressive bag of components, including a 100mm RockShox SID SL fork, Shimano Deore 1×12-speed groupset, and race-ready 29×2.25" tires. For riders with a bigger budget, there are the Scalpel HT 3 as well as pro-spec versions outfitted with the renowned Lefty Ocho one-sided fork!
I would have liked to see an included dropper post and better color options for the price, so I have to lower my rating, but this model is a no-brainer for riders on the hunt for a race-winning hardtail.
Highest Performance Carbon Fiber Hardtail
7. Yeti Arc
KEY SPECS
PROS
Pro carbon frame
Shimano SLX 12-speed
Extra downtube mounts
For riders for which performance is everything, the Yeti Arc carbon hardtail mountain bike offers unprecedented shreddability and speed on the trails. The Arc starts at $4,200 and can cost up to $9,600 for the highest-end carbon material and componentry package. That said, there are some serious tech and design touches that set this model apart from the rest.
The Arc boasts a medium-travel 130mm fork that's longer than traditional XC bikes so you can attack steeper, chunkier terrain. This model can be compared to the Santa Cruz Chameleon with its high-end carbon build and downcountry style that approaches the heavier-duty feel of a trail bike. There are wide 2.6" Maxxis tires, a dropper post, and pro-level Shimano SLX 12-speed shifting. The only fault is the very steep price tag that only climbs from the C1 model up to the T4 TURQ-Series package.
Hardtail Mountain Bike Buyers' Guide
To see additional top-rated hardtail mountain bikes, check out Mountain Bike Radar's video on the best models for sale in 2023!
Benefits of hardtails
The advantage of riding a hardtail mountain bike lies in its lightweight build and responsiveness to the trail below. The lack of rear suspension saves a significant number of grams and enhances pedaling efficiency on the climbs which is especially useful in fast-paced XC races and flowy singletrack.
Fewer complex parts and a simplified frame design also make hardtails the most affordable type of mountain bike, perfect for beginners and experienced trail shredders alike. For a quick breakdown of why hardtails are so great, check out this sweet mountain biking video!
Front fork travel
One factor that can set hardtails apart from each other is the amount of travel provided by the front suspension fork. The most common spec is a 100mm fork that is frequently found on cross-country bikes which offers enough shock absorption while staying ultra-efficient on the uphill sections.
Sometimes models will offer 80mm or 90mm forks on the XS or S sized frames. A few bikes on this list fall into the 'downcountry' category which falls between XC and trail disciplines, typically equipping the hardtail with a 130mm fork for extra off-road capabilities.
Frame and Geometry
Another decision potential buyers need to make is between aluminum or carbon fiber frames. Aluminum has made a resurgence in the past few years and brands have developed advanced alloys that challenge the weight of carbon frames. Still, carbon fiber materials will always be the stiffest and most lightweight options available but that additional performance comes at a premium, so prepare to open your wallet a bit wider.
Hardtail frame geometry doesn't vary quite as much as with full-suspension bikes, but it can be a crucial aspect that affects ride feel. Most modern frames feature a progressive setup that facilitates powerful pedaling while going up the climbs and a stable riding position for speedy descents.
Wheel size and tires
MTBers can pick between 27.5", 29", or mixed wheelsets when searching for the perfect hardtail. The majority of this roundup are bikes that come outfitted with larger 29" wheels that are the typical choice for fast-rolling XC riding. However, the Santa Cruz Chameleon can run a mixed set of rims and the BMC Blast has front and rear 27.5", offering more maneuverability in tight corners and nimbler handling.
Accessories
While accessories won't make or break a bike, they can be an important ingredient to getting the most out of your ride and complementing your specific trail needs. Dropper posts are more affordable and popular than ever and I am happy to see them as an option on bikes outside of dedicated downhill and enduro models. Other accessories that can be useful include frame mounts for extra water bottle cages and wheel compatibility.
Size
As with any type of bike, getting the right size frame for your measurements is key. Modern mountain bikes are now sized according to their alpha frame size XS-XL rather than the seat tube length stated in inches which was the old method.
Check out the helpful chart below and calculate your correct frame size based on rider height and leg inseam. Also, bike brands typically include a model-specific size chart on the webpage of each of their bikes that is tailored specifically to that bike.
Hardtail Mountain Bike Size Chart
| | | | | |
| --- | --- | --- | --- | --- |
| Height (ft/in) | Height (cm) | Leg Inseam (in) | Leg inseam | Frame Size |
| 4'6"-5'2" | 137-157 cm | 24 – 29" | 61 – 73 cm | XS |
| 5'1″-5'4″ | 154-162 cm | 25 – 30" | 63 – 76 cm | S |
| 5'4″-5'8″ | 162-172 cm | 26 – 31" | 66 – 78 cm | M |
| 5'7″-6'0″ | 170-182 cm | 28 – 32″ | 68 – 81 cm | L |
| 6'0″-6'3″ | 182-190 cm | 28 – 33″ | 71 – 83 cm | XL |
Frequently Asked Questions
What is a good hardtail mountain bike?
The right hardtail mountain bike depends on your specific preferences and needs. Still, some of the best models on this roundup are the BMC Blast 27 for riders on a budget and the Santa Cruz Chameleon for those looking for a more capable, down-country racer.
What brand of mountain bike is best?
While each bike featured on this list comes from top mountain bike brands, some stand-out manufacturers include Trek for their wide range of models and Santa Cruz and Yeti for the impeccable build quality. Check out our top picks for 2023 of the best mountain bike brands.
Why are hardtails better?
Hardtail mountain bikes are better suited to lighter terrain and climbing than full-suspension bikes that lose out on efficiency due to the extra weight and shock absorption. Hardtail models are the go-to choice for high-speed XC racing and singletrack riding and offer a more direct connection to the trail below.
How much should I spend on a hardtail mountain bike?
Hardtails cost less than full-suspension models. I recommend spending between $1,000 to $2,000 on a quality mountain bike that will last you many seasons and can accommodate upgrades. I've included excellent bikes on either side of that price window for budget riders.
Are hardtails better for climbing?
Yes, hardtails better preserve efficiency and transfer more of your pedal power into speed than full-suspension mountain bikes. They offer a more sensitive ride responsive to the trail and go uphill faster.
Can you ride downhill on a hardtail?
Technically yes, but the steepest and roughest sections are best reserved for full-suspension bikes that offer more stability and control downhill. Down country hardtail bikes with 130mm of travel are a great option for riders who want to explore tougher terrain beyond singletrack and XC circuits.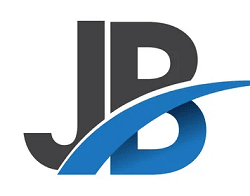 Jeffrey Brown is a writer, editor, and professional bike mechanic with over 7 years of experience working in full-service and community-based bike shops. As a bicycle educator, he has supported youth programs across the US that teach bike mechanics and life skills to prepare the next generation of cyclists.
Jeffrey began his professional mechanic career at his university bike co-op, so he recognizes the grassroots power of the cycling community. Initially self-trained as a mechanic, his subsequent positions as manager and lead educator gave him official training. He has won various awards and grants for his role as a bicycle and environmental advocate.