(Last updated on March 8th, 2023)
Mountain bike gloves are a crucial step in ensuring you'll have enough grip and protection from trail debris on your ride. Outfitted with small details like silicone print, padding, knuckle covers, and touch-screen compatibility, MTB gloves are useful pieces of kit that earn a prized spot in any mountain biker's bag.
We love that there are so many color styles and functional designs to choose from, but picking the ideal pair can seem overwhelming. Making the right choice is not just about fit, so we've selected seven of the best MTB gloves for sale in 2023 with stand-out features to enhance your ride. Whether you are a dedicated downhill racer or simply looking for warm-weather gloves, keep scrolling to discover our top picks for your next outing.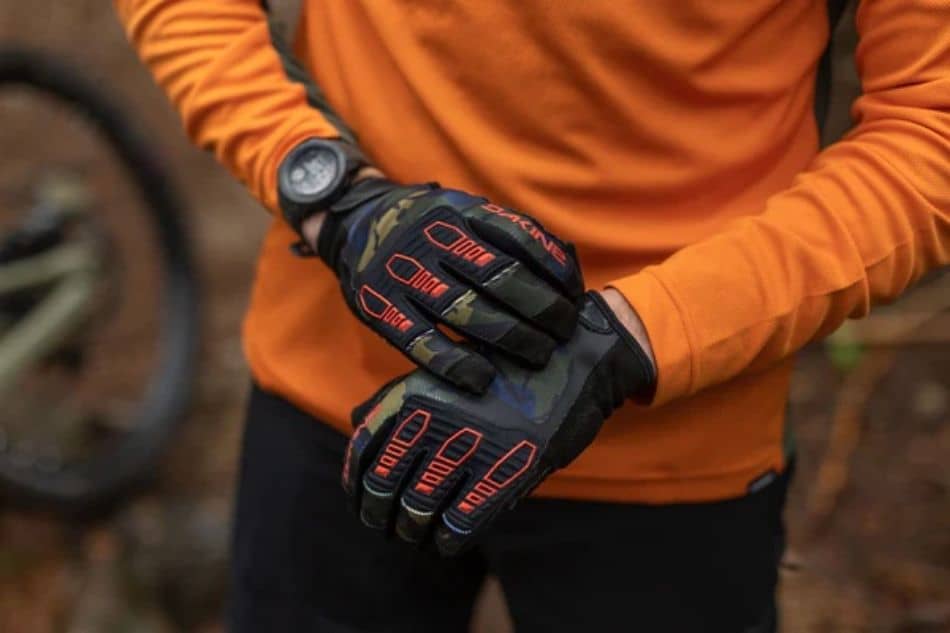 How I Picked the Best Mountain Bike Gloves of 2023
Gloves are just gloves, right? Not quite— when it comes to mountain biking gloves, several things can make or break your ride. The best gloves are ones you slip on and forget about while passively enjoying their immense grip, comfort, and protection benefits. This means that, even though there are tons of different pairs on the market, only some are an excellent value and can make the cut.
To narrow my search for the top MTB gloves, I researched manufacturer specs, user reviews, and expert opinions and prioritized trusted brands that have been in the game for a while. Big names like FOX Racing and 100% have numerous great gloves designed for specific purposes, but I curated a list with recommended pairs for the most common types of riding.
I then gave each pair an overall rating and points based on the following criteria:
Fit
Fit comes first with any type of gloves, and features like elastic cuffs, seam construction around the fingers, and a range of available sizes can help ensure a snug, secure match to your hand. The jury is out on which system is better, but some gloves have slip-on cuffs, whereas others use Velcro closures around the wrists.
Protection
MTB gloves are designed to shield your hands from trail debris, scuffs, and scratches. While they aren't as strong as motorcycle gloves, some pairs feature knuckle protection to absorb the impact in the case of a crash.
Utility
The gloves' construction needs to be durable and breathable. The best gloves have additional useful techs like silicone grips, touch-screen fingertip threads, and thumb snot wipe. Some gloves are resistant to cold or wet.
Value
Riders will be pleased to know that a pair of quality MTB gloves can cost less than $30, making them one of the most affordable pieces of cycling kit. Some pricier pairs can come with extra features and still be a good deal.
Compare the Best Mountain Bike Gloves at a Glance
| | | | | | | |
| --- | --- | --- | --- | --- | --- | --- |
| Model | Takeaway | Wrist closure | Touch-screen compatible? | Silicone grip | Rating | Price |
| Troy Lee Designs Ace 2.0 | Best Overall Slip-On MTB Glove | Slip-on elastic | Yes | First two fingers | 9/10 | $21-39 |
| 100% Celium | Most Comfortable MTB Glove | Slip-on elastic | Yes | First two fingers | 9/10 | $25-$30 |
| Giro Trixter | Best Bang-For-Buck MTB Gloves | Slip-on elastic | Yes | No | 9/10 | $15-20 |
| FOX Racing Ranger | Best All-Rounder MTB Glove | Velcro tab | Yes | First two fingers and thumb | 8/10 | $20-$29 |
| Dakine Cross-X | Best Mid-Weight MTB Glove | Velcro tab | Yes | First finger and thumb | 8.5/10 | $30 |
| POC Resistance Pro DH | Best Downhill MTB Racing Glove | Velcro tab | Yes | First two fingers | 8/10 | $70 |
| 100% Brisker | Best MTB Gloves for Cold Weather | Slip-on elastic | Yes | First two fingers | 8.5/10 | $27-$34 |
Best Mountain Bike Gloves For Sale in 2023
Best Overall Slip-On MTB Glove
1. Troy Lee Designs Ace 2.0
PROS
Lightweight and breathable
Huge range of colors
Elastic cuff
If you're on the hunt for the perfect summer gloves, the Ace 2.0 from Troy Lee Designs is a sure bet. This pair of slip-on mountain bike gloves are so lightweight that you'll barely notice them, but you'll still reap the benefits of extra grip and trail protection. It's a single-layer design with laser-perforated holes in the palm for ventilation and two grippy silicone fingertips for an excellent feel on the brakes.
Troy Lee Designs never disappoints on the aesthetics, and this pair of gloves comes in tons of cool colors and size options between S and XXL. I love the stretchy cuff that hugs your wrist for a secure fit, but the price tag knocks my rating down from a perfect 10.
RATINGS
| | |
| --- | --- |
| Fit | 5/5 |
| Protection | 3/5 |
| Utility | 4/5 |
| Value | 3/5 |
OUR VERDICT
An excellent warm-weather glove with a slip-on design and a wide range of colors.
Most Comfortable MTB Glove
2. 100% Celium
PROS
Lightweight
Thumb wipes and touch-screen compatibility
Comfortable
Another favorite "barely-there" mountain bike glove is the 100% Celium, ideal for hot weather riding as well as style-forward riders looking for something a bit different. The 100% brand is an industry leader across various sports, including cycling, motorsports, and snowboarding, whose products are common sights amid the UCI World Tour peloton and other professional athletes. The Celium embraces minimalist design with featherweight materials and a slip-on cuff that keeps your hand dirt and scuff-free.
Stylish colorways and a perforated palm will keep you oh-so-cool on your ride but keep in mind this pair isn't substantial enough for cold-weather outings. I appreciate the great trail feedback due to the thin glove material, which allows them to be touch-screen compatible. The price is right, but some riders might find these gloves to be a bit too minimalist, lowering my ratings on protection and utility.
RATINGS
| | |
| --- | --- |
| Fit | 5/5 |
| Protection | 3/5 |
| Utility | 4/5 |
| Value | 5/5 |
OUR VERDICT
A glove that's perfect for comfort-oriented and hot-weather riders, complete with thumb wipes.
Best Bang-For-Buck MTB Gloves
3. Giro Trixter
PROS
Great value
Impressive grip levels
Durable
CONS
No thumb wipe
Not great touch-screen compatibility
One of the best deals out there, a pair of Giro Trixters run under $20 and remind me of premium gloves that are twice the price. They utilize high-quality materials that fit great and offer plenty of grip in wet and dry conditions despite not having silicone grippy bits. The slip-on design is lightweight, while a clever construction and breathable fabric (Giro's InstaChill technology) create a durable feel.
We've found that the touchscreen threads on the index fingertip don't work too well, and there's no snot wipe on the thumb either, lowering my rating slightly. For the price, though, this option from Giro is unbeatable for warm-weather riders. The Trixter is available in the widest sizes to achieve a perfect fit from XS to XXL.
For a more heavy-duty glove with knuckle protection, you can go for the Gnar Glove from Giro that's ready for the rough stuff.
RATINGS
| | |
| --- | --- |
| Fit | 5/5 |
| Protection | 3/5 |
| Utility | 4/5 |
| Value | 5/5 |
OUR VERDICT
A straightforward pair of gloves that offers tons of value for the price— no thumb wipe or great touch-screen performance, though.
Best All-Rounder MTB Glove
4. FOX Racing Ranger
PROS
Excellent value
Durable
Well-designed Velcro closure
CONS
Silicone finger sections too long
Small thumb wipe
The FOX Racing Ranger gloves are a fantastic all-rounder option that's more durable than slip-on designs while still being breathable enough for versatile riding. The Ranger is FOX's best-selling MTB glove, and for a good reason— the price is super reasonable, and there are tons of integrated features. The small Velcro wrist tab ensures a snug fit that matches aggressive riding.
There are conductive threads in the index finger and thumb for touchscreen compatibility and silicone grips for better contact with the brake levers. The downsides we noticed are that the extended silicone sections get slippery in the wet, and the snot wipes on the thumb are small for our liking. I'm a big fan of the huge range of colors to match your bike or add a bold accent to your setup. And for riders searching for a warmer pair of gloves, FOX makes the Ranger Fire version that's fleece-lined with an extended slip-on cuff to ward off the cold.
RATINGS
| | |
| --- | --- |
| Fit | 4/5 |
| Protection | 4/5 |
| Utility | 4/5 |
| Value | 4/5 |
OUR VERDICT
An all-rounder glove for grip and comfort, and we appreciate the quality Velcro closure.
Best Mid-Weight MTB Glove
5. Dakine Cross-X
PROS
Knuckle protection
Palm padding
High-quality suede
The Dakine Cross-X is an impressive mid-weight glove with knuckle protection, silicone brake grip, and touch-screen compatibility. All those features fit into an affordable package priced at around $30, and there are palm pads to dampen vibrations over rough trails. For gravity riders needing more oomph, the Cross-X is a durable pair of gloves that don't compromise on handlebar feel.
The construction is noticeably more complex and rugged than slip-on gloves, and the cuff has a Velcro closure. The AX SUEDE rPET synthetic suede material on the palm feels premium with well-placed silicone grippers. I've got an eye for aesthetics, and I especially love the black/tan colorway that boasts an old-school look reminiscent of traditional leather gloves for skiing or use in a workshop! The fit can be a bit bulky on some hands due to the extra protection, which lowers my rating slightly. The Dakine Cross-X glove hits the nail on the head for aggressive riding and downhill adventures.
RATINGS
| | |
| --- | --- |
| Fit | 4/5 |
| Protection | 5/5 |
| Utility | 5/5 |
| Value | 4/5 |
OUR VERDICT
It is a pair of mid-weight gloves for riders needing a bit more protection and padding where it counts.
Best Downhill MTB Racing Glove
6. POC Resistance Pro DH
PROS
VPD impact protection
Low-profile
Quality materials
CONS
Expensive
Velcro wears over time
Only thumbs are touch-screen compatible
A pair of gloves that's different from the rest, the Resistance Pro DH is pro-level equipment designed for downhill racing. These gloves are made by POC Sports, so that you can expect excellent performance and great aesthetics, and there's a high price tag to match. The steep cost ($70) precludes a better rating, but everything else is pretty much tuned to perfection.
As a downhill glove, there is tough knuckle protection in the form of impact-absorbing VPD system pads. That means some seriously advanced tech but the gloves' profile is surprisingly slim, enhanced with ventilated palms and silicon padding.
The construction around each finger is well-thought-out, and there are touch-screen compatible thumbs and a terrycloth nose wipe. If you've got the cash and do some hard-hitting racing, this premium pair of gloves is surely worthy of the podium.
Stiil unsure? Get an inside look at the POC factory and design studio.
RATINGS
| | |
| --- | --- |
| Fit | 4/5 |
| Protection | 5/5 |
| Utility | 4/5 |
| Value | 3/5 |
OUR VERDICT
A performance option with a low-profile and high price tag that's worth it for racers.
Best MTB Gloves for Cold Weather
7. 100% Brisker
PROS
Warm, insulated layers
Touch-screen compatible
Wrist closure
CONS
Short cuff
Not great for wet conditions
As its name suggests, the 100% Brisker mountain bike gloves are designed for cold and wet riding. And these are far from oven mitts that simply keep your hand warm— the single-layer Clarion palm allows for a close and responsive grip on the handlebars. The top construction features an insulated soft-shell layer to keep out the cold, and the moisture-wicking interior regulates temperature.
The neoprene cuff looks great and easily slips on and off. I wish the cuff was a bit longer to insulate the wrists against the cold. The silicone-printed palm pattern performs well in damp conditions but isn't rated for rain— that said, not sure I'd want to be out there in a downpour anyway. Also, the beefier construction and insulated materials make the Brisker a great choice for moto riding as well, letting you get double the use from the same pair of gloves.
RATINGS
| | |
| --- | --- |
| Fit | 4/5 |
| Protection | 4/5 |
| Utility | 5/5 |
| Value | 3/5 |
OUR VERDICT
The go-to gloves for cold-weather riding with insulated layers and wrist closure.
How to Pick the Right Mountain Bike Gloves?
What Is the Purpose of Mountain Bike Gloves?
Mountain bike gloves are full-finger gloves that help grip and protect from debris while on the trails. They are a staple kit among mountain bikers, and you'd be hard-pressed to find a rider without gloves.
Full-hand coverage in a durable fabric protects riders from being scuffed or scratched by branches or other obstacles while riding. The breathable palm material is typically similar to suede, and there are silicone bits on the first one or two fingers and the thumb for extra grip on the brake levers.
Gloves and mountain bikes go hand in hand (pun intended) and are the perfect accessory to your trail machine. We've reviewed countless mountain bike models such as the Cannondale Trail 6 and Trek 4500 mountain bike so you know which one's right for you.
Fit
Like every mountain biking equipment or apparel, gloves must fit correctly to ensure optimal performance. Gloves that are too big can bunch up and chafe fingers or reduce grip on the handlebars. They are too small and can be uncomfortable to wear and limit movement.
A common difference between modern MTB gloves is the use of Velcro closures or elastic cuffs that wrap around the wrist. I am a fan of the elastic cuff that is easy to slip on and offers a snug fit— other riders prefer the extra tightening power of a small Velcro strap or tab on the glove.
Regardless, the trick here is comfort and a natural-feeling fit between your hands and the gloves that'll send the most trail feedback through your bike and to your body.
Weather-appropriate Gloves
Riders should also be cognizant of the weather when choosing gloves. On the list above, I've included a few warm-weather gloves that are highly breathable and lightweight to keep you cool while offering sufficient protection. I've also selected other gloves which use thicker fabrics and insulation to keep out the cold because… well, chilly hands in the middle of a ride are simply the worst.
Riders can shop for gloves on Trek's website and even filter between warm weather and cold weather options!
Protection
Hands are one of the most exposed body parts while biking and can be easy targets for low-hanging branches, thorny bushes, and other trail debris. All MTB gloves are made from durable fabric built to withstand this kind of outdoor use, but some are more heavy-duty than others. For example, downhill gloves like the POC Resistance Pro DH and Dakine Cross-X include additional protection around the knuckles in the case of an impact.
Grip
The two most important areas for grip are the palm and the first two fingers. The palm fabric is typically made of a breathable suede-like material that offers a good grip on the handlebars in dry and wet conditions. Sticky silicone can become very slippery when wet and is reserved for the index and middle finger (sometimes thumb) for a secure connection with the small brake levers.
Additional Features
With so many options to choose from, riders can customize gloves to match their preferences, including features like palm padding or touch-screen threads on the fingertips. Gloves can also be a great way to add a splash of color to your biking outfit or match a bike's paint job. These things can make a big difference, so it's worth reflecting on the features you'll use the most.
Final Thoughts
Mountain bike gloves are a cost-effective way to enhance your experience on the trails and they look great, too. There are plenty of color and design options so you can customize them to your specific needs and you can't go wrong with any of the models featured in this roundup. From protecting your knuckles to providing more grip, gloves are a must!
Frequently Asked Questions
What gloves should I wear for mountain biking?
Full-finger gloves made from durable yet breathable fabric are the best mountain biking choices. Complete hand coverage protects your hands from abrasive trail debris, and dedicated MTB gloves feature purposefully-placed sticky bits to ensure a good grip on the handlebars.
Are mountain bike gloves worth it?
Quality mountain bike gloves can cost as little as $15, making them one of the most affordable pieces of kit. The average price hovers around $30, and the protection and grip benefits are a huge plus on the trails.
Do pro cyclists wear gloves?
Almost all professional cyclists wear gloves for extra grip, comfort, and hand protection. That said, plenty of riders decide to go gloveless and prefer a more direct feeling with the handlebars.
How do I stop my hands from going numb while mountain biking?
If your hands go numb while mountain biking, it's probably not because of your gloves. Unless the wrist cuffs are way too tight, the cause of numbness is likely due to poor hand position or strain over especially rough terrain— look to adjust your riding or grip position. 
Do I really need cycling gloves?
While you can definitely ride and enjoy your bike without them, there are big advantages to wearing cycling gloves. They are an affordable kit and will last for years, helping you get a good grip, keep away debris, and stay comfortable on every ride. 
Gloves are a must when you are commuting in the cold, too. Check out the Ride1Up 700 electric bike that's an excellent daily commuter!
Should cycling gloves be tight or loose?
MTB gloves should fit snugly around the wrist, palm, and fingers. Keep an eye out for any bunching or restriction of movement that can cause discomfort or lack of performance. 
Are gel cycling gloves good?
These days, gel cycling gloves are a bit of a gimmick similar to gel-filled bicycle seats with a transparent window showing off the plush qualities of the squishy substance. Great gloves use more durable yet comfortable materials for palm padding.
Are fingerless gloves good for mountain biking? 
No, fingerless gloves are designed for road biking, where ventilation is more important than full-finger protection from trail debris. The silicone print on the first two fingers and thumb allows MTB gloves to grip brake levers better.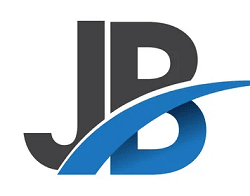 Jeffrey Brown is a writer, editor, and professional bike mechanic with over 7 years of experience working in full-service and community-based bike shops. As a bicycle educator, he has supported youth programs across the US that teach bike mechanics and life skills to prepare the next generation of cyclists.
Jeffrey began his professional mechanic career at his university bike co-op, so he recognizes the grassroots power of the cycling community. Initially self-trained as a mechanic, his subsequent positions as manager and lead educator gave him official training. He has won various awards and grants for his role as a bicycle and environmental advocate.