(Last updated on February 23rd, 2023)
I scrimped and saved to get enough money to buy my first 'real' road bike – a near herculean feat for me as a newly-single mom. But then I got stuck – with so many fantastic bike brands to choose from, I just didn't know where to start.
What brands were the best ones? Which was the most valuable for my money? What brands could I trust? What did I really need to look for in a good road bike? Unfortunately, I had more questions than answers, and if you are looking for a new road bike, you might have plenty of questions, too.
In this article, we're going to go over the top 18 road bike brands. We'll tell you a little bit about each brand, what they're known for, and why you might want to buy a bike from them. But first, let's just take a quick look at what makes a great road bike.
What Makes a Road Bike a Road Bike
The primary function of a road bike is to, well, ride on the road. Sounds easy enough, right? But there are different types of road bikes to consider. For example, do you want to race? You should look for a race-oriented bike. But maybe you'd rather do some long-distance riding, in which case you'll want to look for an endurance bike.
On the other hand, if you're going to commute to work or school or get your groceries, you may want a more relaxed bike with lots of gears to manage heavier loads. Road bike saddles are typically firm and thin, but you can replace these with almost any saddle you like.
Overall, though, a road bike typically has a lightweight frame (usually carbon or aluminum), drop bars, and a gear set that will both help you climb and go fast. Of course, you'll need some brakes – either rim brakes or disc brakes (which are becoming increasingly popular).
The best road bike is the one that you are comfortable riding safely. And there are plenty of brands and bikes to choose from, so let's take a look at the 18 best road bike brands.
How I Chose the Best Road Bike Brands
There are hundreds of brands of road bikes to consider, but there are definitely some that stand out more than others. I chose the bikes that were leaders in innovation, offer great prices on top-of-the-line bikes, and provide outstanding customer service. I also looked for bikes that were exceptionally fast or had other special characteristics, such as Bianchi's standout celeste color.
Many of these bikes are also used by professional cycling teams and have created winning bikes!
Favorite Brands and The Best Takeaway
| | |
| --- | --- |
| Trek | Lifetime warranty |
| Cannondale | Innovative aluminum bikes |
| Kona | Most affordable and dependable commuter bikes |
| Colnago | Offers fully customizable bikes |
| Canyon | Direct-to-Consumer Sales |
| Quintana Roo | Best Customer Service |
| Bianchi | Iconic, celeste-colored bikes |
| Raleigh | Most affordable bikes |
| Ridley | Committed to great bike fits |
| Look | Most popular track bike |
| Cervelo | High-end, fast bikes |
| LIV/Giant | Best bikes for women |
| Orbea | Best accident policy and lifetime warranty |
| State | Most fun bikes |
| Jamis | Woman -owned company |
| Surly | Best steel bikes |
| Scott | High-end race bikes |
| Specialized | High-end, fast, all-rounder bikes |
The 18 Best Road Bike Brands
1. Trek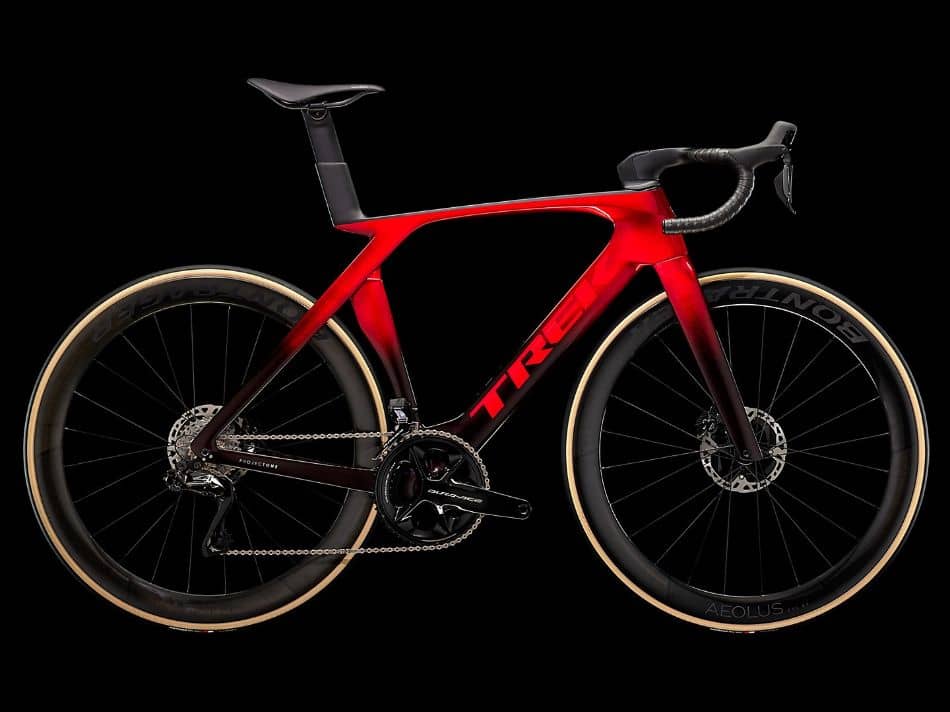 KEY SPECS
| | |
| --- | --- |
| Year founded | 1975 by Dick Burke and Bevil Hogg |
| Location | Waterloo, Wisconsin, USA |
| Most Popular Bike | Trek Madone |
| Types of Road Bikes | Endurance, Aero, Lightweight, Gravel, and Ebike |
PROS
Wide range of high-quality road bikes
Trek headquarters are in the United States
Trek offers in-depth buying guides and has stores across the USA
Lifetime warranty
CONS
Most of the bikes are available in stores rather than online
Trek's image was once tarnished by pro-cycling doping scandals
Trek Bikes are one of the most well-known names in the United States. The brand started when two bike lovers, Bevil Hogg and Dick Burke, met over supper. Previously, they tried to create a chain of bike stores which failed. But the two saw a need for high-quality, American-made bikes, and they made their first bike in an old barn near Trek's current headquarters.
Trek went on to become a successful bike manufacturer and chain, providing bikes for some of the best cyclists and races in the world, including the Tour de France.
Trek offers high-quality bikes, lifetime warranties, and great customer service. You'll find both aluminum and carbon frames in Trek's lineup of road bikes.
2. Cannondale
KEY SPECS
| | |
| --- | --- |
| Year founded | 1971 |
| Location | Connecticut, USA |
| Award-Winning Bike | Synapse Carbon |
| Types of Road Bikes | Race, Gravel, Endurance, Cyclocross, Electric |
PROS
Amazing innovation for aluminum bikes
American brand, although the bikes are built overseas
Great resale value
Cannondale is known for tossing the rule book to disrupt the conventional world of cycling during a time when the bike world was steeped in tradition. Instead, they worked hard to create something new and start a cycling revolution. They are known for the use of innovation in creating bikes, especially around the use of aluminum frames, and offer a wide variety of bicycles, especially road bikes.
3. Kona
KEY SPECS
| | |
| --- | --- |
| Year founded | 1988 |
| Location | Washington, USA |
| Best Bike | The Dew series for serious commuters |
| Types of Road Bikes | Race, Gravel, Urban, Commuter, Electric |
PROS
Kona is a team of dedicated cyclists at heart
They make bikes for extra small and extra large folks
CONS
Kona is not as well known for their urban commuter bikes
You may equate Kona with the mountain bike genre, but they also have a wide range of road and drop bar bikes. Kona still has its original founders, and they are a team of dedicated cyclists. One passion you'll find at Kona is including bikes for people, both small and large- including kids and plus-sizes.
4. Colnago
KEY SPECS
| | |
| --- | --- |
| Year founded | 1954 |
| Location | Founded in Milan |
| Best Bike | C68 Road, the pinnacle of craftsmanship |
| Types of Road Bikes | Race, Gravel, Urban, Commuter, Electric |
PROS
Bikes are fully customizable
The company is committed to innovation and advancing bike technology.
Carbon frames meet extremely high safety standards
CONS
Colnago bikes are pricey
Seat posts tend to be less comfortable than other brands
This famous brand was founded by Ernesto Colnago, known for his incredible welding skills. His talent and eye for innovation led to many tech advances for cycling, including working with carbon instead of steel for bike frames and putting disc brakes on race bikes.
Colnago offers road bikes in carbon, steel, and titanium.
5. Canyon
KEY SPECS
| | |
| --- | --- |
| Year founded | 2002 |
| Location | Koblenz, Germany |
| Best Bike | Canyon Endurace makes an excellent all-rounder |
| Types of Road Bikes | Aero, Triathlon, Race, Gravel, Endurance, Commuter, Electric, Cyclocross |
PROS
Canyon offers bikes direct to consumer
They continually work to improve their most popular bikes
Bikes are a great value
CONS
Bikes can be hard to get
New inventory always sells out fast
Canyon supports a number of professional cycling teams and uses pro cyclist feedback to improve bicycles for all of their customers. Canyon has a showroom in California, but the bikes are designed in Germany. They ship direct to consumers, saving you money and time. Canyon bikes come with excellent guarantees and customer service to help you get the right bike for you.
I loved working with Canyon and found the outlet department has an excellent variety of bikes for sale.
6. Quintana Roo
KEY SPECS
| | |
| --- | --- |
| Year founded | 1987 |
| Location | Chattanooga, TN USA |
| Best Bike | SRSIX Aero Road Bike |
| Types of Road Bikes | Triathlon and Aero |
PROS
QR offers excellent customer service and customizable bikes
Bikes are sold direct-to-consumer
CONS
Specific bike parts are hard to find
QR is known for inventing the first triathlon-specific bike in 1987. With wind tunnel technology and real-life experience, they created a new line of aerodynamic road bikes. This direct-to-consumer company is located in Tennesee, where the bikes are customized to your specifications and hand-painted. They feature amazing customer service and great prices on carbon frames. QR is owned by the American Bicycle Group, which also owns Lightspeed Titanium and Obed Gravel.
I personally found Quintana Roo to be exceptional to work with, especially during the bike shortage.
7. Bianchi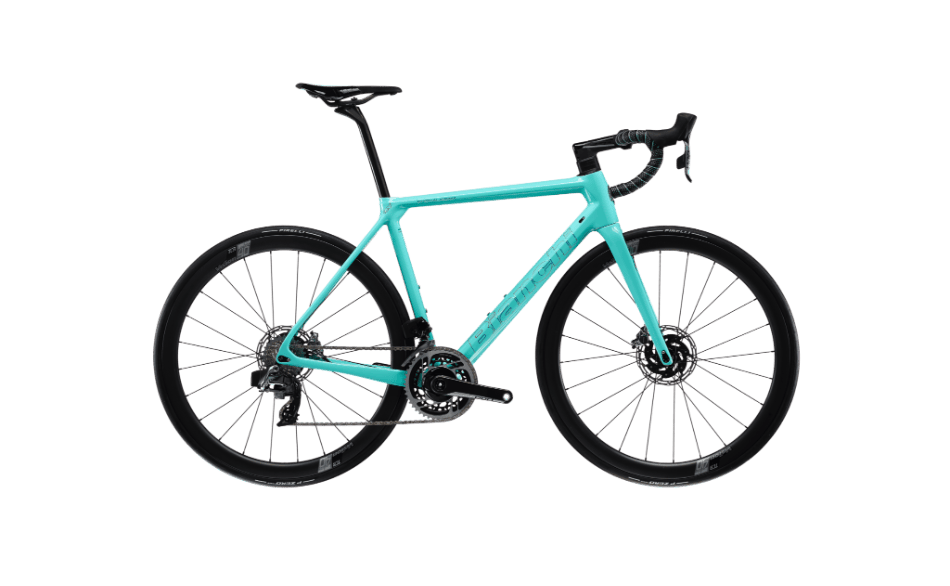 KEY SPECS
| | |
| --- | --- |
| Year founded | 1885 |
| Location | Italy |
| Best Bike | Bianchi Specialissima |
| Types of Road Bikes | Racing, endurance, TT/Triathlon, Fixed Gear, Cyclocross, Gravel, Ebike |
PROS
Iconic celeste color
Offers a wide range of bikes from casual to pro cyclists
CONS
Bianchi bikes are expensive
Known for its iconic celeste paint, Bianchi bikes are both prestigious and fast. Handcrafted in Italy, their road bikes span the range from the casual rider to pro cyclist. Bianchi approaches their bikes like an artisan, with style, beauty, technology, and speed.
8. Raleigh
KEY SPECS
| | |
| --- | --- |
| Year founded | 1887 |
| Location | Britain |
| Best Bike | Merit 2 Endurance Road Bike |
| Types of Road Bikes | Sports Race, Urban, Kids |
PROS
These are the most affordable bikes
CONS
These bikes tend to be heavier than typical road bikes
Raleigh bikes are mostly entry-level
These bikes can be hard to find
text goes here
Raleigh bikes got its start making three bikes per week in 1887. In just a few years, they increased production to over 30,000 bikes per year. In the US, Raleigh is known for its ten-speed bicycles. Like other brands in this list, Raleigh Bicycles contributed to TDF wins and top riders.
Raleigh is known for its steel frames, making them more affordable and providing a smooth ride.
9. Ridley
KEY SPECS
| | |
| --- | --- |
| Year founded | 1997 |
| Location | Belgium |
| Most Popular Bike | Noah |
| Types of Road Bikes | Endurance, Performance, Aero, Cyclocross, Triathlon, Gravel, Ebike |
PROS
Ridley is committed to great bike fitting
Ridley is known for its lightweight, high-quality frames
CONS
Bike options are limited
These bikes are extra expensive
Ridley is a relative newcomer compared to some of the bikemakers on this list. But don't be fooled – they are well known for their use of innovation and their command of speed. In addition, Ridley makes a road bike that will cover all territory – from the cobbles to the fast flats, so you can choose the bike that suits you best.
10. Look
KEY SPECS
| | |
| --- | --- |
| Year founded | 1951 |
| Location | France |
| Best Bike | 785 Huez Disc |
| Types of Road Bikes | Aero, Altitude, Endurance, Track, Triathlon, Urban, Ebike |
PROS
Look offers a wide variety of innovative bikes
The Look Madison is a very popular track bike
CONS
Some stock parts quickly need to be upgraded
You might have to wait for a Look bike to become available
My experience with Look has been racing one of their bikes at the local velodrome. So naturally, you can't go wrong with such a lightweight and stiff track bike. In addition, Look is responsible for game-changing innovations like the first automatic pedal (fashioned after its predecessor, the ski binding) and hand-built, lightweight carbon frames.
11. Cervelo
KEY SPECS
| | |
| --- | --- |
| Year founded | 1995 by Phil White and Gerard Vroomen |
| Location | Canada |
| Best Bike | Cervelo R5 |
| Types of Road Bikes | Road, TT, CX, Gravel |
PROS
Top-of-the-line, fast road bikes
Focused on innovation
CONS
The original bike did not pass UCI standards
These bikes are expensive
Cervelo is dedicated to making fast bikes and sets out to disrupt the traditional cycling world with well-engineered innovation. Unfortunately, their first pro road bike was never ridden by pros because it didn't pass UCI standards. However, it became the launching point for speedy, winning bicycles.
12. LIV / Giant
KEY SPECS
| | |
| --- | --- |
| Year founded | 1972, LIV was launched in 2008 |
| Location | Taiwan |
| Best Bike | LIV Langma Advanced Pro Disc |
| Types of Road Bikes | Performance and Racing, Triathlon, Fitness, City, Cruisers, Ebikes, CX, Gravel |
PROS
LIV Giant advocates for all cyclists
They make women's specific bikes to encourage more women on bikes
Bikes are available in an affordable range of prices
CONS
Bikes are frequently out of stock
LIV/Giant bikes are so good that I thought nothing of driving five hours to get a LIV Brava in my size. Giant offers high-quality bikes and cycling gear to support all types of riders with innovation and technology.
13. Orbea
KEY SPECS
| | |
| --- | --- |
| Year founded | 1840 |
| Location | Spain |
| Comfort Best Bike | Orbea Orca |
| Types of Road Bikes | Race, Endurance, Gravel |
PROS
Lifetime warranty
Accident policy
Made famous by GCN
CONS
Comfort is not a priority on the race bike
The Global Cycling Network famously rides Orbea race bikes, and for a good reason. Orbea makes stable and responsive race bikes with aggressive geometry and precision handling. In addition, Orbea bikes are highly customizable.
Orbea bikes started out as a firearms maker, but after the war, when the need for guns diminished, they branched out into bicycles as a way of saving the family business in the 1930s. Unfortunately, the company was bought out by its employees in the 1960s.
14. State Bicycle
KEY SPECS
| | |
| --- | --- |
| Year founded | 2009 |
| Location | Tempe, Arizona |
| Best Bike | State Core Line Fixed Gear Bikes |
| Types of Road Bikes | Fixed Gear, Klunkers, Urban bikes, Gravel, Race |
PROS
Fun customizable bikes
Affordable pricing on regular bikes
Great deals in the warehouse
CONS
Needs more sizing to fit more riders
When I first forayed into the world of fixed-gear bikes, I turned to State Bicycle. State Bicycle is known for its quality bikes at very accessible prices, and they like to have fun.
State wants to inspire enthusiasm for living life on the bike, but it has to be fun. So State prides itself on its limited bikes, color schemes, and collaborations to make riding a bike even more enjoyable.
I personally loved the Pigeon Core Line warehouse deal – I got the bike I wanted at a great discount. Steel bikes keep the costs low, but they have other offerings, as well.
15. Jamis
KEY SPECS
| | |
| --- | --- |
| Year founded | 1937 as a distributor, it manufactured its first bike in 1979 |
| Location | Britain |
| Best Bike | Jamis Ventura |
| Types of Road Bikes | Road, Gravel, Urban, Cruiser, Ebike |
PROS
Women-owned company
Offers size-specific geometry to accommodate smaller riders
CONS
Small frames have little room for frame bags
Only one model of race bike
Jamis is all about comfort on the bike but what I really love about them is their size-specific geometry. As a short rider, I have a hard time finding bikes that fit, but the Jamis Renegade has great geometry for small riders because the entire frame is adjusted, not just the height.
16. Surly
KEY SPECS
| | |
| --- | --- |
| Year founded | 1998 |
| Location | Minnesota, USA |
| Best Bike | Surly Straggler |
| Types of Road Bikes | Pavement, Gravel, Commuter, Touring, and Cargo |
PROS
Bikes are focused on a comfortable fit
Steel bikes are highly durable and have a nice ride feel
CONS
BIkes are only available in steel
Website contains vulgar language
Surly bikes are definitely a niche market, but they do it well! If you want a sturdy steel bike that is comfortable and reliable, you want a Surly bike. Surly values utility, durability, and versatility, and especially fun. They want you to ride your bike your way. If I needed another bike, I would definitely consider a Surly bike for a fun, easy-going commuter.
17. Specialized
KEY SPECS
| | |
| --- | --- |
| Year founded | 1974 |
| Location | California |
| Best Selling Bike | Sprint Allez Entry-Level Bike |
| Types of Road Bikes | Performance, Gravel, CX, Triathlon, Ebike |
PROS
Focused on problem-solving
Best innovative, fast, and award-winning bikes
CONS
The lower-end bikes may not be worth the money
Specialized bikes are, of course, highly reputable in the bike industry. They're known for their award-winning, fast bikes, quality carbon frames, and innovative problem-solving abilities. These are high-quality bikes with high-quality components.
18. Scott
KEY SPECS
| | |
| --- | --- |
| Year founded | 1970 by Ed Scott |
| Location | Switzerland |
| Best Selling Bike | Addict RC |
| Types of Road Bikes | Race, Aero, Gravel, Endurance, Women's Specific, City-hybrid |
PROS
Innovative bike designs
Scott takes risks to create winning, high-end bikes
CONS
These are some of the hardest-to-find and most expensive bikes
Scott Bikes got their start in the skiing world but started branching out more in the 1970s with motorsports and cycling. In 1989, Scott introduced the aero bar used by Greg LeMond for his Tour de France win that same year.
In 2007, Scott introduced the addict frame and had been at the forefront of sports innovation ever since.
What Bikes Are Considered Road Bikes?
Road Bike is kind of an all-encompassing term that covers a lot of different types of bikes. And while you technically could ride a mountain bike on a road, some bikes are definitely better suited to roads than others. So here are the types of bikes we considered for our list of road bikes.
Race Bikes
Race bikes have a very aggressive, aerodynamic position. However, they are generally lightweight and designed more for speed than for comfort.
Endurance Bikes
On the other hand, endurance bikes are a little less 'racy' by design. You can still race them if you want, but they are geared towards comfort and longer rides rather than short, fast races. So they may have a slightly more upright position and more stable geometry.
Gravel Bikes
Gravel bikes look like road bikes with drop bars, but they have a longer, more relaxed, and stable geometry with wider, grippier tires so that you can take them on rough roads and even trails.
Cyclocross Bikes
CX bikes were originally road bikes with a little bit beefier tires, but now you'll find them as their own category altogether. They have short, stiff frames that can make tight turns and knobby tires that can grip all kinds of terrain. In addition, they are lightweight, so you can pick them up to carry, and they often have 1x drivetrains.
Aero Bikes
An Aero bike has a more aerodynamic frame than a race bike, but it might be a little bit heavier. Nevertheless, they excel in long, flat races.
Track Bikes
While these bikes fall into the road category, you typically only ride them at a velodrome or on a track. They have a single, fixed gear, drop bars, no brakes, and slick tires.
TT (Time Trial) or Triathlon Bikes
These bikes are built for speed! They are extremely aerodynamic so that you can go faster with less power, but they aren't built for lots of tight turns or steep climbs.
Commuter Bike
A commuter bike isn't made for speed. It's meant for daily riding in just about any weather. They are comfortable and can carry your groceries or take you to work.
Touring Bike
A touring bike is meant for long days in the saddle carrying lots of gear. They have very comfortable geometry but aren't really built for speed.
E-bikes
Of course, we included e-bikes in this article because almost every major bike manufacturer now offers an e-bike. They are typically meant for road riding, commuting, or touring and will give you a power boost when you need it. They are heavy.
How do you know which bike is right for you?
First, consider the type of riding you'll be doing and your fitness level. For example, if you want to race, you'll want to look into race bikes and aero bikes or even TT/Triathlon bikes. On the other hand, if you love to go bikepacking, you may want to look at a touring bike or even an e-bike. Finally, if it's an adventure you're after, then a gravel bike might be the one you want since it can handle both road and off-road!
You may also want to consider your bike's components.
Bikes come in a variety of frame materials
Carbon: lightweight, stiff, and dampens road vibrations but more expensive
Aluminum: less expensive but feels harsh on the road
Steel: Less expensive, heavy, but feels smoother on the road
Titanium: More expensive, lightweight, and smooth
Gearing
Some bikes are meant for hills and have lots of easy gears to help you climb. On the other hand, bikes that are meant for speed will have harder gears and fewer climbing gears. Gravel and cyclocross bikes tend to have fewer gears, while road bikes have more options.
More expensive group sets will be more precise, durable, and lightweight, while less expensive group sets will be heavier and less accurate.
Brakes
Rim brakes are still popular, but they limit the width of the tires you can use on your bike. Disc brakes will give you more stopping power, while hydraulic disc brakes give you the most stopping power and are really important on gravel bikes and steep descents.
Final Thoughts on the Best Road Bike Brands
Every brand of road bike will have a different feel, unique components and geometry, and its own signature style. Once you know what type of riding you'll be doing, then you can look through the different brands to see who offers those bikes. Ideally, you'll be able to test-ride a number of different brands to see which one you like the best!
Frequently Asked Questions
What is an all-rounder?
An all-rounder is a bike that does it all, well. It can be used for endurance, speed, and climbs. Race bikes are stiffer and less comfortable, while endurance bikes are more comfortable and slower.
What is the best road bike brand?
We've given you our favorite road bike brands to choose from, but ultimately, the best is the one that has the bike that you love the most.
How do I purchase these bikes?
Start by visiting the website of the bike you want to purchase. You can either order it online if it is a direct-to-consumer bike, or you can check inventory to find the bike in a bike shop near you.
What is the best women's bike?
Many bike brands are beginning to offer women's specific bikes, however, LIV Giant is on the forefront of offering women's bikes and Jamis has an excellent selection of size-specific geometry bikes that fit women well.
What is the best steel bike?
Surly is known for making comfortable, fast steel bikes, however, Jamis also has an inventory of steel bikes.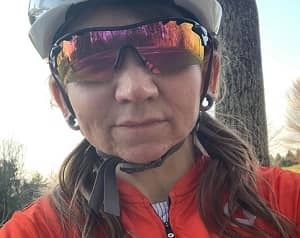 Amanda Whittington is an expert writer, impassioned cyclist, and musician. Coming from a diverse educational background, Amanda discovered a deep-rooted passion for encouraging others through her love of all things cycling, writing, and inspiring hope. 
You'll likely find Amanda pouring over bike specs, comparing the hottest cycling tech, and sporting the latest jerseys while juggling the demands of her editorial calendar, training schedule, tiny homestead, and 6 busy kids. 
She spends her free time absorbed in her own gardening and fitness, cycling, and reading, all while encouraging adoption and foster care, championing the underdog, and of course, working with her chickens and goats.