(Last updated on February 13th, 2023)
If your little one has caught the cycling bug, they'll need a quality helmet to keep them safe. Introducing kids to biking as early as possible is a great way to inspire a lifelong love for the sport, but finding a properly-fitting helmet for such young riders can be a challenge. Luckily for you, I've done the heavy lifting and researched the best helmets for babies and toddlers. Keep scrolling to find out the best models on the market that will protect your kid's precious noggin as they learn to ride.
What's So Special About a Bike Helmet for Toddlers?
Bike helmets designed for babies or toddlers stand out because of their small size. This type of helmet is the tiniest category on the market made especially for those adventurous youngsters that seem to hop on bikes right after they pop out of the womb.
Little ones are still developing their sense of balance and body coordination and will likely fall over frequently while learning how to ride so it's important to have a well-fitting helmet. If they are apprehensive about this relatively big piece of gear that straps to their head, cool and fun designs across the helmet can encourage them to wear this stylish piece of protective equipment— kids' helmets are renowned for their spunky and out-there designs!
While it can seem like there's an overwhelming number of colors, styles, and features to choose from, parents can rest assured that all kid's helmets are equally safe. By law, every helmet sold in the U.S. has to meet the safety standards set by the Consumer Product Safety Commission, so the level of protection is roughly the same across all models.
What to Look for in a Safe Toddler Bike Helmet
I've conducted research across helmet brands, user reviews, blog posts, and expert opinions to end up with a definitive list of some of the best bike helmets for toddlers. With so many models available on the market, I prioritized helmets from reputable brands that can be purchased online as well as in many local bike shops so they can be tried on before buying.
Below are the criteria I used to select the top helmets as well as give each of them a final rating to give potential buyers a better idea of their overall value:
Comfort and Fit
Helmets are not "one size fits all". The best noggin protectors include an adjustment dial or extra padding so riders can customize the fit to their head and achieve a snug fit. Many kids' helmets don't come with the fancier adjustment features that adult helmets do, but I'd say that kids deserve just as much comfort as older cyclists.
Aesthetics
There's no reason helmets that protect your head can't look good too. The large, domed shape is a great opportunity to show off your personal style or be more visible to motorists. It's common sense that kids are more likely to wear a helmet that they like the look of so go ahead and let their imagination and fashion sense run free. Bright colors increase visibility to cars, too.
Protection
Every helmet sold in the U.S. is as safe as the next since they all have to pass certain standards, but some include a few extra layers of protection. The most popular additional safety feature is MIPS, a plastic liner on the inside of the helmet that can rotate slightly on impact to help prevent concussions. I've included several MIPS-equipped helmets on this list.
Price
With all helmets being certified by the CPSC, spending more money won't translate into a safer helmet. More expensive helmets might have extra features, but I am a strong believer that head protection shouldn't cost an arm and a leg. Kids develop at a fast rate and will outgrow their helmets at some point, so it's not worth investing in a super-deluxe model. Another important reason not to spend a fortune is that, in the case of a serious impact, helmets need to be replaced.
Compare the Best Toddler Helmets at a Glance
| | | | | | |
| --- | --- | --- | --- | --- | --- |
| Model | Takeaway | Size | MIPS? | Rating | Price |
| Giro Scamp MIPS | Best Overall Helmet for Toddlers | XS & S | Yes | 9.5/10 | $50 |
| Specialized Mio MIPS | Best For the Littlest Riders | One size | Yes | 9/10 | $59 |
| Woom Bike Kids' Helmet | Easiest to Put On Helmet | XS, S & M | No | 9.5/10 | $69 |
| Nutcase Baby Nutty | Most Fun Toddler Helmet | XXS | Yes | 8/10 | $70 |
| Joovy Noodle Kid's Bike Helmet | Best Budget Helmet | S & M | No | 8.5/10 | $35 |
| Lazer Lil' Gekko | Best High-Tech Toddler Helmet | One size | Yes | 9.5/10 | $35-$50 |
Best Overall Helmet for Toddlers
1. Giro Scamp MIPS
KEY SPECS
| | |
| --- | --- |
| Size | XS & S |
| Weight | 251g |
| Vents | 7 |
PROS
Lightweight
Fits noggins as small as 45cm
Lots of fun designs
CONS
MIPS anchors could be bothersome to long hair
The Scamp is an all-rounder helmet that's designed for the smallest of noggins for your kid to kick off their cycling journey as early as possible. The XS size is appropriate for the tiniest heads and fits circumferences between 45cm and 49cm— many other brands don't go that small. This helmet is from the trusted brand Giro that's available in most local bike shops and produces the Giro Tremor helmet for older kids.
The Scamp is available in XS and S sizes as well as MIPS and non-MIPS versions. My vote is for the MIPS-equipped helmet for a bit more protection. There's an in-mold construction and EPS foam liner underneath the polycarbonate shell. There are several vents to let your head breathe as well as an adjustment dial to achieve the perfect fit.
The helmet is lightweight and features a pinch guard on the buckle which is always a plus. The rear end of the helmet is fairly flat so kids can sit comfortably in a trailer or bike seat without having their heads pushed forward awkwardly. The way the MIPS anchors are placed could snag on longer hair, so I can't give this quality helmet full points on my rating.
Best For the Littlest Riders
2. Specialized Mio MIPS
KEY SPECS
| | |
| --- | --- |
| Size | One size (46-51cm) |
| Weight | 290g |
| Vents | 10 |
PROS
Magnetic buckle with pinch guard
Lots of cool designs
Plenty of ventilation
The Specialized Mio helmet is built with toddlers and babies in mind. It's a stylish helmet that fits heads as small as 46cm and up to 51 cm complete with a rear adjustment dial to refine the fit. The back of the helmet has a very flat profile that rests nicely against trailers and bike seats without pushing the head forward in an uncomfortable way. Toddlers and babies often spend more time in trailers and companion seats rather than biking by themselves so this design feature really comes in handy.
Another nice detail is the magnetic buckle with a built-in pinch guard that makes putting on their helmet a breeze. Buckling another person's helmet for them is notoriously difficult and can lead to pinches of the skin right below the chin, but the added features on this model made it a breeze when kids are too young to do it themselves.
There's a surprising amount of ventilation for such a small helmet that'll keep your youngster's head cool and the MIPS liner offers extra protection. The nylon Y straps hold their position so you don't need to constantly readjust there's an integrated visor too. It's only available in one size which knocks my rating down a point, but I highly recommend this MIPS-equipped helmet for young riders.
Easiest to Put On Helmet
3. Woom Bikes Kids' Helmet
KEY SPECS
| | |
| --- | --- |
| Size | |
| Weight | 295g (S) |
| Vents | 15 |
PROS
Magnetic side buckle
Full coverage at the back of the head
Useful visor
Woom is a popular kids-oriented bike brand that makes an excellent helmet. The brand designed a kids' helmet from the ground up rather than simply scaling down adult helmets which means this model has some great kid-friendly features. The magnetic buckle is positioned on the side which helps prevent pinching and is easier for parents to clasp on their kids.
There's a flexible visor that keeps the sun out of your child's eyes and can help cushion any forward falls. There's more back-of-the-head coverage than adult helmets that comes in handy for accident-prone kids. I love the rounded straps that sit better over small ears than the traditional Y-design which can be a bit bulky on youngsters.
Like many other helmets on this list, there is a rear adjustment dial to hone the fit, and it's made out of an in-mold polycarbonate outer shell and an EPS foam inner shell. There are six bold color options that kids will love, but MIPS isn't an option on this helmet. It's a great piece of German engineering from a dependable brand, but the price is a bit steep for a helmet that doesn't include MIPS— this prevents me from giving full marks, but I still offer high praise for this quality piece of gear.
Most Fun Toddler Helmet
4. Nutcase Baby Nutty
KEY SPECS
| | |
| --- | --- |
| Size | XXS, 47-50cm |
| Weight | 329g (XXS MIPS) |
| Vents | 2 |
PROS
Fun designs
Skateboard/BMX-style domed helmet
Magnetic buckle
This fun helmet is available in colorful patterns and designs that are just as crazy as its name. The Nutcase Baby Nutty helmet is built for the youngest of riders and fits on tiny heads that are between 47 to 50 cm in circumference. There's a dial retention system in the back as well as two sets of pads of different thicknesses so you can achieve a perfectly snug fit.
I appreciate the magnetic buckle that makes securing the straps a breeze, however, the lack of ventilation isn't so airy. There are only two holes at the front of the helmet and a few small openings at the top of the dome— this helmet definitely prioritizes aesthetics over head-cooling capabilities, but that isn't necessarily a bad thing. Many kids will love the sleek skateboarding/BMX silhouette— when I was a kid trying to look cool at the skatepark and with friends, that was definitely my go-to helmet setup.
The Baby Nutty is available in MIPS and non-MIPS versions and has tons of fun designs and patterns geared toward young riders. This toddler helmet is a bit heavier than other models on this list, knocking off a few points from my rating, but is a great choice for smaller noggins. For older kids, Nutcase makes a slightly bigger model called the Little Nutty.
Best Budget Helmet
5. Joovy Noodle Kid's Bike Helmet
KEY SPECS
| | |
| --- | --- |
| Sizes | S & M |
| Weight | 224g |
| Vents | 14 |
CONS
Back of head is a bit bulky
Hardshell construction
Priced at only $35, the Joovy Noodle helmet is an absolute steal. As bike prices continue to increase, parents will be happy to know there are still some deals to be had and this model is lightweight and a great value. There are a whopping 14 vents to help keep your child's head cool while riding as well as an adjustable rear dial to hone in the perfect fit.
The Joovy Noodle is available in Small and Medium sizes in seven colors to match the style of your little one. The helmet's hard-shell construction is a bit outdated without the frills or MIPS technology of other modern models— this helps keep the price affordable, but the exposed inner foam liner around the bottom will be a bit less durable than a helmet with a complete in-mold design.
The lower durability drops a point and a half off my rating and the back is a bit bulky which could be awkward inside of a trailer or bike seat. That said, I still highly recommend this fun model for parents on a tighter budget or who expect their child to grow quickly and need a quality helmet in the meantime.
Best High-Tech Toddler Helmet
6. Lazer Lil' Gekko
KEY SPECS
| | |
| --- | --- |
| Size | One size (46-50cm) |
| Weight | 300g |
| Vents | 9 |
PROS
Internal AutoFit liner
Included removable LED taillight
Lots of ventilation
The Lil' Gekko helmet from Lazer offers some amazing features that are typically reserved for fancier adult-sized models. I've always enjoyed the look of Lazer road bike helmets and am glad that the brand is providing quality options for the young generation of cyclists. There is the Lil' Gekko model for heads between 46-50 cm and the standard Gekko that fits 50-56cm heads.
The first thing users will notice when they put the helmet on is that it automatically adjusts to their specific head size. Lazer's AutoFit adjustment system consists of an internal cage that's connected by a tension wire that runs through the helmet to achieve a near-custom fit. This cool design makes the helmet feel snug around the whole head rather than just from front to back.
There is solid coverage at the side of the head as well as a visor and the ventilation holes are plenty generous in order to let air flow through. Customers can choose whether or not they want the MIPS version or one without the rotational impact technology. The helmet comes with a removable USB-rechargeable LED taillight to add another layer of safety. If you can find this helmet on sale— there appear to be frequent sales— it's a total steal.
How to Choose the Right Helmet for Your Toddler
Finding the Correct Size
When it comes to bike helmets, size matters. By far the most important step in picking out the perfect helmet is getting one that's the correct size. A properly-fitting helmet is one that sits well on their head and doesn't have any pressure points indicating that it's either too short or narrow. A helmet that's too large will move around and slip off their head.
Remember that a well-fitting helmet is always going to be safer than a poorly-fitting helmet, even if it's equipped with MIPS or other impact technology. Below is a chart that gives an idea of common head sizes, but it's always best to take an updated measurement of your youngster's head and try on models in-store.
| | |
| --- | --- |
| Kids' Helmet Size Chart | |
| Age | Head Circumference (cm) |
| 12 months | 46 |
| 2 years | 48 |
| 3-5 years | 51 |
| 6-10 years | 53 |
| 11+ years | 56 |
Features that Make a Difference
Let's face it— kids' helmets don't differ by much. All are built to the same safety standards and have similar shapes, but what can make a difference are things like a rear adjustment dial, cool designs, magnetic buckles, and pinch guards. I recommend a helmet with at least a rear retention wheel and buckles equipped with a pinch guard.
With respect to the color and design… well that's best left up to your little one. When they pick out the specific helmet themselves, they are more likely to get excited to wear it every time they ride.
To MIPS or not to MIPS?
MIPS used to be a technology reserved for higher-end adult helmets, but I am glad this important rotational impact protection liner has trickled down to helmets for kids. Buying a MIPS-equipped helmet won't add much to the price, so I recommend choosing a helmet with this special yellow liner. However, most MIPS models come with a non-MIPS version that works great, too.
When to Replace a Helmet
The rule of thumb is "one crash, one helmet". If your child has had a serious impact, it's time to throw away that compromised helmet and replace it with a new one. Even if there isn't any visible damage, it's best practice to buy a new helmet to protect your little one.
Frequently Asked Questions
How do I get my 2-year-old to wear a helmet?
Some tricks to help encourage your little one to wear their helmet include establishing the habit early on and letting them pick out their own helmet with a colorway that they love. Things you can do right away are always wearing a helmet yourself while riding and talking to your child about the importance of protecting their noggin.
What is the smallest helmet size?
The smallest helmet size on the market is the Giro Scamp MIPS which can fit tiny heads that measure 45 cm in circumference. Most other models have their smallest size rated to fit heads between 46 cm to 50cm which is perfect for most young toddlers.
How should a helmet fit a toddler?
Make sure that the helmet lays flat on their head and sits about two finger widths above your child's eyebrows. Check that it isn't too short and doesn't squeeze their head from front to back and keep the strap snug under their chin.
Do toddlers need a helmet for a balance bike?
Yes, even though youngsters go pretty slow on balance bikes, it's a great idea to establish the habit of wearing a helmet at the earliest age possible. Also, the helmet will protect their precious noggin in the case of any tumbles while improving their balance skills.
Can a one-year-old wear a bike helmet?
Yes,  the American Association of Pediatrics (AAP) states that most babies around 12 months old have developed the neck strength needed to support the added weight of a helmet. The 1-year mark typically means they can control their head from bouncing around on bumpy tides, too.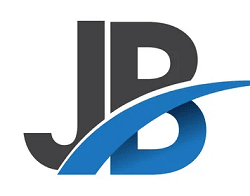 Jeffrey Brown is a writer, editor, and professional bike mechanic with over 7 years of experience working in full-service and community-based bike shops. As a bicycle educator, he has supported youth programs across the US that teach bike mechanics and life skills to prepare the next generation of cyclists.
Jeffrey began his professional mechanic career at his university bike co-op, so he recognizes the grassroots power of the cycling community. Initially self-trained as a mechanic, his subsequent positions as manager and lead educator gave him official training. He has won various awards and grants for his role as a bicycle and environmental advocate.