(Last updated on January 24th, 2023)
As online bike shopping has increased in popularity, having a solid understanding of bike measurements and size is more important than ever. It's not always possible to go into a local bike shop and test-ride several bikes to see how they fit. With new direct-to-consumer bike brands on the scene, many bike models aren't even in stores for you to try out!
This detailed guide breaks down what you need to know about bike sizing in order to achieve a high-performing and comfortable fit. We've got advice on all the essential body and bike measurements that will make you confident during your search for the perfect bike.
Why Bike Size is Important
Bike size is one of the most influential factors to how a certain bike feels when you ride it. Riding a bike that is the correct size for your body helps you pedal faster and more efficiently and avoid injury. Hopping on a bike that is the wrong size can make you feel uncomfortable or prone to accidents because responsive steering and handling become difficult. Even a joyride on a luxurious $10,000 boutique bike can be ruined if you have to ride in an awkward body position.
Our bodies and brains have an impressive capacity to adapt to repeated movements— for example, your unique pedaling posture on your bike. This is why when you try a friend's bike or test ride a new bike, it can feel weird. This muscle memory is normally an advantage and allows us to quickly acclimate to using our daily rider.
But sometimes, we adapt to uncomfortable positions or get used to riding a bike that isn't actually the right size for us. In other words, we don't realize it's the wrong bike fit. This detailed guide will give you some tips on what to measure, bike fitting advice, and how to find a bike that's a perfect match for you.
Start With Your Body: Two Important Measurements to Take
1. Height
Whether you are going to buy a bike in-store or online, it's important to know your height because it's the measurement that bike manufacturers use to differentiate between bike frame sizes. Biking is a full-body exercise, and our height is the single piece of information that best approximates how the bike will fit us, from reaching the pedals to grabbing the handlebars.
2. Leg Inseam
Another useful and more specific body measurement is your leg inseam. One of the most important aspects of proper bike fitting is the leg motion when cycling, ranging from the saddle down to the pedals.
To measure your inseam by yourself, stand with your back against the wall and feet only slightly apart and hold a book between your legs. The book's spine should hit your crotch, and then you can easily measure the distance between the ground and the top of the book. And that's your inseam! Some bike brands also include inseam measurements on bike size charts for a more accurate guide to how the bike will fit its rider.
How Bikes are Sized
Almost all bike sizes are categorized based on the length of the seat tube. The seat tube is the vertical bar in the center of the frame that extends from the middle of the pedals (called the 'bottom bracket') to the seat clamp. The seat tube is a fixed measurement instead of seat height which the rider can adjust by moving the seat up or down. On road bikes, and some hybrids, the seat tube length— simply referred to as 'frame size'— is listed in centimeters. On most mountain bikes, the frame size is provided in inches. For example, a medium road bike frame measures 54cm – 55cm, and a large mountain bike frame is around 19"-20".
Normally the frame size is written or labeled via a decal sticker somewhere on the seat tube. If you can't locate the number, you can measure it yourself. Grab a tape measure, place the end at the center of the front chainring, and measure until the seat post clamp. Round to the nearest centimeter or half an inch, and there's the frame size!
Kids bike sizes, however, are measured by the diameter of their wheels. Some common kids bike sizes are 12", 16", 20", 24", and 26", and they always refer to the wheel size. Check out the kids bike chart further down in this article for a more in-depth look.
Related Article: Bike Size Charts: What Size Bike Do I Need?
Other Key Bike Measurements
Reach
Reach is an especially useful bike measurement because it's one of the few horizontal distances we pay attention to. Often we only talk about vertical height and leg inseam, but cyclists don't just sit up straight when riding a bike; we put out our arms and hands to use the handlebars.
Specifically, reach is the horizontal distance between the middle of the pedals and the handlebars. That translates into how far the rider can reach or bend over to grab the handlebars. For example, road bikes have a longer reach because riders bend their back to get into a more aerodynamic position. Mountain bikes and hybrids have a smaller reach because riders sit more upright and easily reach the handlebars.
Seat Height
It may be the easiest adjustment to make on a bike, but it can be tricky to decide the exact seat height right for you. Bikes have a limited range of how high or low the seat can go, but normally that window provides plenty of options. If not, you can either cut the seat post shorter or purchase a longer post (of the same diameter).
To perfect the fit, choose a test seat height and then sit on the seat with your feet on the pedals (with shoes on). You can have a friend hold you steady or do this while leaning against a wall. When your foot is at the bottom of the pedal stroke, 6 o'clock, your knee bend should be around a 15°-20° angle. Too much bend, and it'll feel inefficient and slow, and overextending your leg can cramp foot and calf muscles.
Stack Height
Stack height is how high the handlebars are elevated above the frame. Handlebars with a low stack height make you bend over more. In contrast, bikes with a high stack height utilize spacers or risers to lift the handlebars up, bringing them closer to your arms. This makes for a more upright position you may feel less cramped and able to look forward without craning your neck. This is a more advanced measurement, but it is normally easily adjustable, so it can be a quick fix to get a better bike fit.
Detailed Size Charts for Every Type of Bike
Road Bikes
| | | | |
| --- | --- | --- | --- |
| Height (ft/in) | Height (cm) | Suggested Frame Size | (Size) |
| 4`10"-5`0" | 148-152 cm | 47-48 cm | (XXS) |
| 5`0″-5`3″ | 152-160 cm | 49-50 cm | (XS) |
| 5`3″-5`6″ | 160-168 cm | 51-52-53 cm | (S) |
| 5`6″-5`9″ | 168-175 cm | 54-55 cm | (M) |
| 5`9″-6`0″ | 175-183 cm | 56-57-58 cm | (L) |
| 6`0″-6`3″ | 183-191 cm | 58-59-60 cm | (XL) |
| 6`3″-6`6″ | 191-198 cm | 61-62-63 cm | (XXL) |
Bikes
| | | | | | |
| --- | --- | --- | --- | --- | --- |
| Height (ft/in) | Height (cm) | Leg inseam (inches) | Leg inseam (cm) | Suggested Frame Size (in) | Suggested Wheel Size |
| 4'10 – 5'3″ | 147-160cm | 25 – 28″ | 62-70 cm | 13 – 14″ | 26″ |
| 5'4 "- 5'7" | 160 – 170cm | 25 – 30″ | 63 – 76 cm | 15 – 16″ | 26″ |
| 5'5″ – 5'9″ | 165 – 175cm | 26 – 31″ | 66 – 78 cm | 16 – 17″ | 27.5″ |
| 5'9″ – 6'0″ | 175 – 183cm | 27 – 32″ | 68 – 81 cm | 17 – 18″ | 27.5″ |
| 6'0″ – 6'3″ | 183 – 190cm | 28 – 33″ | 71 – 83 cm | 18 – 19″ | 29″ |
| 6'1″ – 6'6″ | 190 – 200cm | 29 – 34″ | 73 – 86 cm | 19″ + | 29″ |
Hybrid Bikes
| | | | | | |
| --- | --- | --- | --- | --- | --- |
| Height (ft/in) | Height (cm) | Leg Inseam (in) | Leg inseam | Frame Size (Inches) | Frame Size (Marker) * |
| 4'10"-5'1" | 147-155 cm | 24 – 29" | 61 – 73 cm | 14″ | (XS) |
| 5'1″-5'5″ | 155-165 cm | 25 – 30" | 63 – 76 cm | 15″ | (S) |
| 5'5″-5'9″ | 165-175 cm | 26 – 31" | 66 – 78 cm | 16″ | (M) |
| 5'9″-6'0″ | 175-183 cm | 27 – 32″ | 68 – 81 cm | 17″ | (L) |
| 6'0″-6'3″ | 183-191 cm | 28 – 33″ | 71 – 83 cm | 18″ | (XL) |
| 6'1″ – 6'6″ | 191-198 cm | 29 – 34″ | 73 – 86 cm | 19″ | (XXL) |
A Women's Bikes Size Chart?
There are plenty of women-specific bike models on the market that utilize different frame geometry or other adjustments to better fit female riders. However, this trend has been declining since more and more bikes are deemed unisex and appropriate for riders of any gender. Anthropometric studies have shown that it's not that men and women have hugely different proportions but rather that women are typically smaller riders.
Feel free to use the other bike size charts to find the right frame size for you. The best way to boost ride comfort and fit for female cyclists is selecting appropriate contact points such as narrow handlebars and wider pedal stance to account for women's shoulders and hips.
Kids Bikes Size Chart
| | | | | | |
| --- | --- | --- | --- | --- | --- |
| Age | Height (Inch) | Height (cm) | Leg Inseam (Inch) | Leg Inseam (cm) | Bike Tire Size |
| 2 | 2'9″ – 3'1″ | 85-90cm | 12″ – 14″ | 85 – 90cm | 10″ |
| 3-4 | 3'1″ – 3'3″ | 90-100cm | 14″-17″ | 35-42cm | 12″ |
| 4-5 | 3'3″ – 3'7″ | 100-110cm | 16″-20″ | 40-50cm | 14″ |
| 5-6 | 3'7″ – 3-8″ | 110-115cm | 18″-22″ | 45-50cm | 16″ |
| 6-8 | 3'8″ – 4'0″ | 115-120cm | 20″-24″ | 50-60cm | 18″ |
| 7-9 | 4'0″ – 4'5″ | 120-135cm | 22″-25″ | 55-63cm | 20″ |
| 9-11 | 4'5″ – 4'9″ | 135-145cm | 24″-28″ | 60-72cm | 24″ |
| 11-14 | 5'+ | 145cm + | 28″+ | 72cm+ | 26″ |
Bike Fitting Guide: How To Choose The Right Bike For You
This detailed guide has a lot of information about bike measurements and sizing, so it can be a lot to take in at once. All those measurements are useful tools that empower you to make the most educated decision on the bike that's right for you and your body. Follow the tips in this bike fitting guide, and you'll be matched with your perfect bike in no time!
Tip 1: Use The Provided Size Charts
Take advantage of the premade bike size charts available in this guide or the bike manufacturer's model-specific chart to get off on the right foot. We love when bike brands make their own charts because they know their bikes the best and have done rigorous tests and studies to determine ideal rider measurements. Any size chart will get you in the ballpark, and you can fine-tune the rest of the important measurements later.
Tip 2: What To Do If You Are In Between Bike Sizes
Size charts aren't an exact science, so there's always the possibility you can be in between sizes or not fit perfectly with the chart's recommendations. No worries, the chart is just a suggestion. If you are on the taller side, opt for the larger frame size as your relatively long arms and legs will adapt to the bigger size. Shorter riders should opt for the smaller frame size because bikes that are too big can become unwieldy and uncomfortable to ride.
Tip 3: Useful Checks To Make Sure It's The Right Size
If you have the bike with you in person, you can double-check it fits you correctly by testing out standover height, leg extension, and reach. First, swing your leg over the bike, so you straddle the frame. The top tube should be between your legs, but there should be 1" or 2" of a gap between the frame and your crotch. This makes sudden stopping and resting off the bike much more comfortable and safer.
Mount the bike to measure your knee bend when your foot is down in the 6 o'clock position on the pedal. As described above, the angle should be about 15° – 20°. If it's outside that range, lift or lower the seat to fine-tune your seat height.
Lastly, put your hands on the handlebars as if you were riding the bike naturally. Observe how your body feels and if you are too hunched over. To adjust the reach to where you want it, you can slide the saddle forward or backward, switch out the stem, or angle the handlebars differently.
Ready, Set… Pedal!
Now you've got all the knowledge and tools to measure any bike and make adjustments to improve the fit. Every once in a while as you're riding, reflect on the bike fit and see if you notice any pain, uncomfortable spots, or possible adjustments. Little things like new shoes or a different saddle can throw off bike fit, so it's worth checking in occasionally. Stay in tune with the relationship between your bike and your body, and enjoy your next two-wheeled adventures!
Frequently Asked Questions
How can you tell what size a bike is?
Most bikes are sized according to how big the frame is. The specific measurement is the distance from the middle of the pedals to the seat post clamp. Normally, the size is written on that seat tube either in inches, centimeters, or T-shirt sizing units like S, M, L or XL.
How do you measure bike size at home?
To accurately find out the size of a bike, use a tape measure to measure the distance between the middle of the pedals (the bottom bracket) and the seat post clamp. That vertical distance is the frame size, which is measured in inches for mountain bikes and centimeters for road bikes.
What does 26 inch mean for bikes?
A 26" bike means that the bike has wheels with a 26" diameter. It doesn't mean that the frame size is 26"— that would be too large of a bike! Some of the most common bikes out on the trails are bikes with 26" wheels, ranging from large kids bikes, classic mountain bikes, and hybrids.
What size bike frame do I need for my height?
Depending on what style of bike you want, the correct bike size for your height will change. Take a look at the bike size charts above to find out the perfect size bike frame for you.
Got any more questions about bike sizing? Feel free to let us know!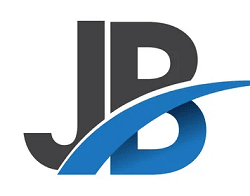 Jeffrey Brown is a writer, editor, and professional bike mechanic with over 7 years of experience working in full-service and community-based bike shops. As a bicycle educator, he has supported youth programs across the US that teach bike mechanics and life skills to prepare the next generation of cyclists.
Jeffrey began his professional mechanic career at his university bike co-op, so he recognizes the grassroots power of the cycling community. Initially self-trained as a mechanic, his subsequent positions as manager and lead educator gave him official training. He has won various awards and grants for his role as a bicycle and environmental advocate.