(Last updated on February 13th, 2023)
Dropping your chain is a quick way to put an end to the party. Thankfully, chain guides ensure the chain stays on the chainring, even in the toughest and bumpiest conditions. Dropped chains are a minor inconvenience out on the trail, but occasionally they can lead to more serious consequences such as damaging the frame or causing a crash. If you suffer from frequently dropped chains, keep reading this comprehensive article on chain guides to learn more.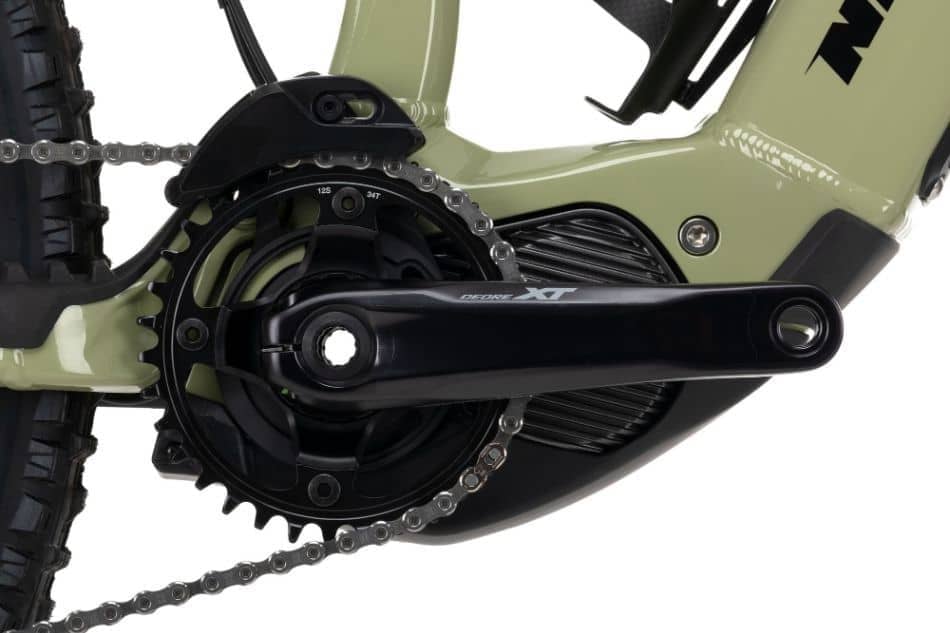 What is a Chain Guide?
A chain guide is a small component installed on the frame that sits just above the top of the front chainring. A cut-out allows the chain to move through it, and the extended sides ensure the chain can't slip off in either direction, either between the cranks and frame or outside of the crankset.
Bumpy, mountainous terrain can rattle the chain off of the chainring and ruin your ride. Chain guides come in handy to guarantee that the chain stays on your bike while changing gears or riding over serious obstacles.
Chain guides are only used on mountain bikes with a single front chainring. 1x drivetrains don't have a front derailleur, a component with a built-in chain catcher since dropped chains are more common on drivetrains with multiple front chainrings. Almost all modern MTBs are 1x systems, so a guide is the only way to ensure your chain stays glued to the chainring.
New mountain bikes typically have ISCG or ISCG 05 bolts around the bottom bracket where chain guides and bash guards can be attached. However, many models still don't include this feature, so the only option is a chain guide mountain to the spot where a front derailleur normally sits.
Do I Need a Chain Guide for My Mountain Bike?
A chain guide is a simple, cost-effective solution if you frequently suffer from dropped chains. They are relatively light, easily mount to frame bolts along the seat tube, and often come with a bash guard. This 2-in-1 chain guide and bash guard setup is an attractive option for aggressive riders who want to protect their bike from trail debris.
Keep in mind that you may not actually need a chain guide. If you've never dropped a chain, then there's no need to invest in an additional part for your bike, and you can better spend that cash on a different component. The cyclists who drop chains the most are downhill riders since they put their drivetrain under serious stress and want to ensure a mechanical issue doesn't ruin their race.
When You Should Not Run a Chain Guide
Modern advancements in bike components have decreased the frequency of dropped chains, making chain guides a redundant piece of tech on some models. The biggest leap forward in 1x drivetrain technology has been narrow-wide chainrings. As the name suggests, the row of teeth on this kind of chainring alternate thickness in order to establish a better connection with the chain, even during big bumps and gear shifts.
For even more chain security, high-end mountain bike rear derailleurs often come with a clutch that prevents the chain from going slack over bumpy terrain. You can think of a clutched derailleur as keeping the chain taut— if it's too loose, the chain is at risk of slipping off the front chainring.
A narrow-wide chainring paired with a clutched rear derailleur seems to be the direction that modern bicycle manufacturers are heading in, and dedicated riders appear to love the simple setup that forgoes a chain guide that can intrude on a sleek frame design. Riders have called the setup of a narrow-wide chainring matched to a chain guide like wearing a belt with suspenders— there's simply no need to have both to get the job done.
What's the Difference Between a Chain Guide and a Bash Guard?
Chain guides and bash guards can be confused for each other because of their similar location on the bike, but they serve very distinct purposes. A chain guide prevents the chain from slipping on the chainring, while a bash guard protects the chainring from damage caused by roots and rocks. Even with MTB's higher ground clearance, the bottom arc of the chainring is vulnerable to hitting obstacles on the trail since it is the lowest part of the frame.
A bash guard is made of composite material and covers the bottom half of the chainring. When hitting a trail obstacle, it's much better to contact the bash guard attached firmly to the frame. Ramming into a root or rock with your chainring can warp the chainring and even torque the bottom bracket the crankset is attached to, causing even more damage.
Another similarity is that chain guides and bash guards often come together as a single part. As I'll drop below, many popular models combine a chain guide and guard into a do-it-all system that installs on the frame. These dual-purpose protectors are a great investment for riders who want the ultimate protection for their beloved bike. Keep in mind that they will add some weight to your bike, but if you aren't counting grams, it's not a big deal.
A Few Recommended Chain Guides
Best Mountain Bike Chain Guides
| | | | | | |
| --- | --- | --- | --- | --- | --- |
| Model | Takeaway | Bash Guard? | Weight | Mounting | Price |
| MRP 1x CS | Best for Chain-Only Protection | No | 33g | ISCG 05 | $40 |
| Nukeproof Low Direct Mount | Best Budget Option for Chain Guides | No | 26g | Front Derailleur | $30 |
| Thirteen LG1 Plus | Best Full-Coverage Chain Guide and Bash Guard | Yes | 176g | ISCG or ISCG 05 | $129 |
Best for Chain-Only Protection
1. MRP 1x CS Chain Guide
KEY SPECS
| | |
| --- | --- |
| Mounting | ISCG 05 |
| Weight | 33g |
| Bash guard | No |
PROS
Affordable
ISCG 05 tabs
Easy install
CONS
No stronger metal backplate
This straightforward chain guide is an excellent, affordable option that does the job without adding much weight to your bike. Dropping serious cash on simply keeping your chain on your bike rubs me the wrong way, so I love this budget option that still looks sleek and preserves your bike's natural aesthetic. This model mounts to ISCG 05 tabs around your MTB's bottom bracket for a secure connection.
You can easily install this chain guide without needing to remove your chain ring, and the wide notches allow for plenty of adjustment to get the right position that works with your setup. The glass-filled composite backplate pairs with a nylon upper chain guide piece for a quality, noise-free finish.
Best Budget Option for Chain Guides
2. Nukeproof Low Direct Mount Chain Guide
KEY SPECS
| | |
| --- | --- |
| Mounting | Front Derailleur |
| Weight | 26g |
| Bash guard | No |
PROS
Small silhouette
Affordable price
Direct mount
CONS
Not compatible with ISCG tabs
Not a ton of adjustability
There's no need to worry if your MTB doesn't have ISCG tabs— this small but mighty chain guide installs onto the front derailleur mount. This little piece of tech weighs almost nothing but will keep your chain nicely secured over the roughest stuff out there. Nukeproof is a tried-and-tested downhill MTB brand that knows a thing or two about making products built to last.
This tiny package comes with a washer so you can line up the chain guide perfectly with your chain so it won't run as you change gears on the rear derailleur. You'll barely notice it on the frame, so you can rest easy that your MTB's flashy frame will continue to impress. Compared to some of the large-profile guides and guards out there that can seem over-engineered, I really like this well-designed piece of tech.
Best Full-Coverage Chain Guide and Bash Guard
3. Thirteen LG1 Plus
KEY SPECS
| | |
| --- | --- |
| Mounting | ISCG or ISCG 05 |
| Weight | 176g |
| Bash guard | Yes |
PROS
Highly adjustable
High-quality material
Shims rather than washes
One of the market's best and most customizable chain guides is the Thirteen LG1 Plus, complete with a two-part bash guard. The futuristic setup mounts onto ISCG or ISCG 05 tabs around the bottom bracket and protects almost the entire chain ring from unexpected impacts with obstacles on the trail.
Installation is a painless process, and there are slides and shims to ensure a perfect fit around your specific chainring. There's a lower bash guard, but it can be removed if you don't want that extra protection, and the main bash guard is plenty robust to keep your bike safe from damage.
This model utilizes higher quality materials than other chain guides that makes it stronger as well as solvent-resistant, so it keeps performing even after bike washes and riding out in the elements. The soft rubber interior of the upper slides ensures a quiet ride with no annoying squeaking. If you've got the cash and want to fine-tune your chain guide plus bash guard combo, this product can't be beaten.
The Bottom Line
At the end of the day, chain guides can make a huge difference for the riders who need them. That said, it's worth looking into the related tech designed to keep your chain functioning at its best, including narrow-wide chainrings, clutched derailleurs, and bash guards. Gone are the days of greasy, grimy hands after putting on a dropped chain. For extra peace of mind out on the trails, chain guides are an excellent component that'll keep you riding for longer.
Frequently Asked Questions
What does a mountain bike chain guide do?
A mountain bike chain guide keeps the chain from falling off the front chainring. It's mounted over the top of the chainring with a cutout for the chain to pass through. It keeps the chain hooked onto the chainring, even in bumpy conditions and big gear shifts.
How do you install a mountain bike chain guide?
Chain guides either mount to the frame right above the chain ring (where the front derailleur normally sits) or via ISCG tabs around the bottom bracket. The industry standard forms are ISCG and ISCG 05 tabs, each with three bolts behind the chainring that screw into the guide to secure it.
Do you need a chain guide for 1×10?
Chain guides are only necessary for 1x drivetrains; however, many single chainring bikes utilize a narrow-wide chainring designed to prevent the chain from falling off. Even more, some models have a rear derailleur with a clutch system to maintain proper chain tension over tough conditions, limiting the possibility of a dropped chain.
Is a bash guard necessary?
No, a bash guard is not a necessary piece of tech, but it is recommended for downhill riders who want an extra layer of protection. Roots and rocks can come up unexpectedly and hit the bottom of your bike near the cranks, but a bash guard prevents a direct impact with the chainring with can damage both the chainring and potentially torque the bottom bracket.
Can you use a front derailleur as a chain guide?
Technically, yes, a front derailleur can function as a chain guide. That said, it will probably work more like a chain catcher and prevent the chain from getting wedged near the bottom bracket. A dedicated chain guide is much more robust and, while more expensive, is the perfect tool for the job.
Are chain guides worth it?
Chain guides are a no-brainer solution for people and bikes that are especially susceptible to dropped chains. They provide an additional layer of security so you can have the confidence to tackle tough terrain without worrying about damaging your bike or stopping mid-ride to put on your chain.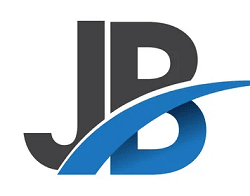 Jeffrey Brown is a writer, editor, and professional bike mechanic with over 7 years of experience working in full-service and community-based bike shops. As a bicycle educator, he has supported youth programs across the US that teach bike mechanics and life skills to prepare the next generation of cyclists.
Jeffrey began his professional mechanic career at his university bike co-op, so he recognizes the grassroots power of the cycling community. Initially self-trained as a mechanic, his subsequent positions as manager and lead educator gave him official training. He has won various awards and grants for his role as a bicycle and environmental advocate.