(Last updated on September 29th, 2022)
Any number of things can go wrong while mountain biking, so it pays to ride prepared. While most outings will be problem-free, flat tires or inclement weather can throw a wrench into your experience and could leave you stranded on the trail if you aren't ready. To ensure you leave the house with all the right gear for your next ride, I've put together this complete guide on everything a mountain biker should have while enjoying the trails.
How Prepared Should I Be?
Most mountain bike trails are relatively remote and far away from local bike shops in case of a problem. That distance from the hustle and bustle of the city is part of the fun but can be inconvenient when you least expect it. While mountain bikers can't bring an entire bike shop with them on rides, they can carry a limited selection of gear on their bike and their person. That said, riders must carefully decide which gear they want and the equipment that might slow them down and is rarely used.
My MTB gear philosophy argues that being prepared doesn't have to break the bank and shouldn't be too bulky. While I think it's best to skew towards being slightly over-prepared, making selective choices can give you all the gear you need to get you out of most mid-ride jams.
How Can I Carry My Stuff on a Ride?
There are a few different methods for carrying gear on a ride, and it's mainly up to rider preference to find what works best. In contrast to road biking, where cyclists carry bits of gear in their jersey pockets or small saddle bags, mountain biking requires more secure storage, so things don't escape when you hit a bump or jump.
Common solutions include a hydration pack that has extra room for gear or a hip pack to carry your essentials. The advantage of hip packs is that they preserve your natural low center of gravity better than a back-worn hydration pack and are more stable than a handlebar bag. Many modern MTBs now come with downtube storage for small tools, an extra tube, and some nutrition, and most still include classic water bottle cages.
The Essentials
It almost goes without saying, but the first piece of gear you need is a bike. For mountain biking, it's best to ride a bike that suits the type of terrain you are riding with sufficient suspension travel, tire traction, and proper gearing. Just as important as the bike is wearing a helmet that fits snugly around your head and will protect you in the case of a crash.
Basic Gear
Eye protection
Gloves
Water bottle or hydration pack
These pieces of gear are necessary items on every ride and will help you stay safe and enjoy the trails. Tree branches can hang low over the trails and come out of nowhere, so it's crucial to wear eye protection. Depending on the light conditions, MTBers choose between sunglasses or models with clear lenses that won't darken your view in a dense forest but will still keep debris away from your precious eyes.
Gloves protect your hands from trail debris and minimize fatigue by adding a bit of cushion between your palm and the handlebar grips— plus, I think they look pretty rad. Unlike fingerless road gloves, MTB gloves are full-coverage. Another key element on any ride is hydration. Always ride with sufficient amounts of water, whether that's in bottles attached to the frame or a hydration pack.
Basic Repair Kit
Multi-tool
Spare tube or patch kit
Mini-pump or CO2 cartridge
Tire levers (2)
Every rider will have a mechanical issue on the trail at some point. Carrying these few items, however, will solve almost any small to moderate issue in a flash and get you back to riding in no time. Carrying a multi-tool is a must, even better if it includes a small chain tool and a couple of spoke keys. In my opinion, spending a bit of extra cash on a quality, compact multi-tool is a worthy investment.
If you run tubeless tires, you have built-in puncture protection, but just in case, it can be a good idea to bring a spare tube, a small pump, and at least two tire levers to get the tire off the rim in a pinch.
Important MTB clothing for an Enjoyable Ride
Wicking jersey
Bike shorts
Appropriate shoes
Cycling socks
Rain jacket
Collapsable windbreaker
Cold layers (e.g. buff, skull cap, arm/leg warmers)
In addition to looking the part, mountain bikers use functional clothing to keep them comfortable and at the right temperature, even in less-than-ideal weather conditions. Mountain bike clothing is more casual and less flashy than the Lycra-clad aesthetic we expect with road cycling. It typically includes a moisture-wicking jersey, bike shorts, and appropriate shoes (for clipless or platform pedals).
Cycling socks are typically thinner than normal socks, often made from sport wool, and are well known for their funky designs. There are not many things worse than cycling in wet or cold conditions without the correct clothing. If it looks like it will rain, bring along a cycling rain jacket to keep your upper body dry, and windbreakers can do wonders to keep out the cold. For extra chilly rides, feel free to wear a buff or skull cap under your helmet, as well as arm and leg warmers.
Optional Gear Add-ons
Lock
Cycling computer
Handlebar/saddle bag
Headlights and taillights
First-aid and emergency whistle
While these items aren't necessary on every ride, some riders wouldn't dare leave the house without them. Depending on your riding style and where you go, this optional gear can be well worth it. If you leave your bike unattended— say outside a cafe or on a car rack— a lock is the first line of defense against potential theft.
Cycling computers or GPS units give riders helpful information about their ride stats and current position, which is great for confidently exploring unknown trails for the first time. For extra storage on lighter terrain with fewer bumps to rattle you around, handlebar or saddle bags are a great option to securely store bits and bobs away from your person.
When it comes to safety, a white headlight and red taillights are a must on dusk or night rides— the brighter, the better, so you have a large field of view and others can easily see you. If you frequently go off the beaten path, I recommend riding with a small first-aid kit and emergency whistle so you can call for help even in the most remote locations in case your phone is of no use.
Comprehensive Maintenance Kit
Chain tool
A couple of spare spokes
Spoke wrench
Duct tape
This more complete list of repair tools is ideal for situations in which you'll be putting in some serious mileage, say a MTB adventure lasting a few days in a spot far from a bike shop. Unless you want to be super prepared, these tools are typically unnecessary for everyday riding. For mid-ride use they are a bit less practical, but they great to have in the trunk of your car so you don't miss out on a complete day of riding.
Downhill Gear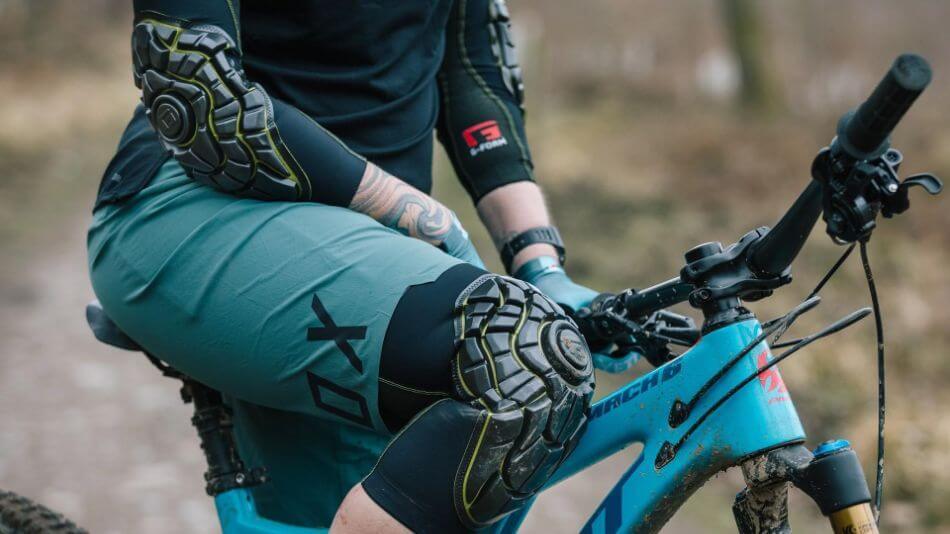 Elbow and knee pads
Shin guards
Full-face helmet
Downhill mountain biking requires a bit more personal protection due to the higher speeds, steeper terrain, and potential big air time. Downhill racers typically wear elbow and knee pads that help deflect trail debris as well as protect your important joints in the event of a crash. Just like in soccer, shin guard are also a useful piece of equipment. Riders use a full-face helmet that features a large chin bar and visor as well as coverage all the way down to your neck so your entire head is protected.
Personal Items
Phone
Cash or credit card and ID
Nutrition
Beyond bike-specific gear comes the necessary personal items such as a phone, money and identification, and food to keep your energy levels up during a ride. Getting stuck without these can be a ride-ending moment, but you'll surely learn your lesson. Phones are great for maps and directions, and a bit of cash can help you out in a pinch. Cyclists prevent "bonking" or suddenly running out of energy during a ride by keeping some reserve snacks like gels or bars that can give you the boost you need to carry on tackling the trails.
Frequently Asked Questions
What gear should you have for mountain biking?
While the specifics will vary on your riding style and where you ride, the most important gear includes a bike, helmet, multi-tool, spare tube, and the appropriate clothing for the weather.
What do I need for my new mountain bike?
As long as you have a helmet, you are ready to start cycling! That said, some essential items to make your ride the most enjoyable and safe include water bottles, a spare tube or patch kit, a mini air pump, and a multi-tool. Bike-specific clothing will wick away sweat and keep you comfortable in the saddle much longer than conventional athletic clothes.
What do mountain bikers carry in their backpacks?
The backpacks that MTBers wear typically also function as hydration packs and include a bladder for carrying water. Inside the backpack, riders carry useful items such as a mini-pump, multi-tool or other small tools, spare tube or patch kit, and snacks. Every rider has their own preferences, and it'll depend on terrain and weather, too.
Are mountain bike gloves necessary?
Mountain bikes can be ridden without gloves, but your ride will be more comfortable and safer with some hand protection. Bikes have some cushion built in between the palm and the handlebar to limit hand and wrist strain, and they protect your fingers from light trail debris like low-hanging tree branches.
How do mountain bikers carry water?
Mountain bikers carry water in bottles or hydration packs they wear on their backs. Some MTBs, especially full-suspension models, have funky frame designs that don't have room for water bottle cages, so a back-worn hydration pack may be the only option
Where do mountain bikers carry gear?
Mountain bikers can carry gear in a few locations, either on their person or bike. Many riders wear hydration packs with additional storage to store bits or gear, and others ride with hip packs that can preserve the natural, low center of gravity. Another option is a handlebar bag, but that's most appropriate for lighter terrain where the bike doesn't get thrown around as much.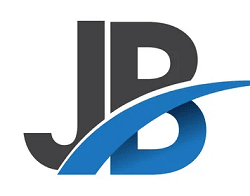 Jeffrey Brown is a writer, editor, and professional bike mechanic with over 7 years of experience working in full-service and community-based bike shops. As a bicycle educator, he has supported youth programs across the US that teach bike mechanics and life skills to prepare the next generation of cyclists.
Jeffrey began his professional mechanic career at his university bike co-op, so he recognizes the grassroots power of the cycling community. Initially self-trained as a mechanic, his subsequent positions as manager and lead educator gave him official training. He has won various awards and grants for his role as a bicycle and environmental advocate.