(Last updated on March 16th, 2023)
Bike shorts are an important part of a cyclist's wardrobe and a must for long days in the saddle. Beyond preventing a sore bum, cycling shorts wick away sweat and reduce thigh chafing while pedaling. I've compiled a list of the best men's cycling shorts to deliver immediate comfort and make you look like a pro!
How I Picked the Best Men's Cycling Shorts
Biking shorts are essentially a pair of stretchy shorts with a chamois (built-in pad), but there are several designs to choose from. Popular styles include padded liners, road cycling bib shorts, and loose mountain bike shorts.
As a roadie, I mostly opt for bib shorts and am a big fan of their tighter fit and increased comfort. This design is becoming more common among other cycling disciplines and recreational riding, so I included several bib short recommendations. That said, I also picked out a padded liner and mountain bike option to round out my selection for the best bike shorts men can wear.
If you want trail-tough cycling apparel, check out our list of the best mountain bike shorts.
Based on manufacturer specs, user reviews, and expert opinions, I decided on the following cycling shorts. With so many apparel brands, I chose products with premium fabrics and prioritized shorts made from recycled material. To make the final cut, I assigned an overall score and rated shorts according to the following criteria:
Fit and Comfort
The main purpose of cycling shorts is to provide additional cushion and comfort on long rides. I looked for high-quality chamois and stretchy, premium fabrics that will hold up to some serious mileage.
Utility
The small touches matter, such as silicone-printed leg grippers, laser-cut straps, and integrated pockets. The more features built into this critical piece of cycling apparel, the better!
Value
Cycling clothing can be expensive but a worthwhile investment that enhances every ride. I selected the best bike shorts for men that cushion your ride without breaking the bank.
Compare the Best Men's Cycling Shorts at a Glance
| | | | | | |
| --- | --- | --- | --- | --- | --- |
| Model | Takeaway | Style | Material | Rating | Price |
| REI Co-op Link Padded Liner Men's Cycling Shorts | Best Padded Liner Cycling Shorts | Padded liner | 92% polyester, 8% spandex | 8.5/10 | $34.95 |
| Rapha Pro Team Training Men's Cycling Bib Shorts | Best Cycling Bib Shorts | Bib shorts | 80% polyamide, 20% elastane | 9/10 | $210 |
| Troy Lee Designs Flowline Bike Shorts with Liner | Best Mountain Biking Shorts | MTB shorts | Fabric: 95% polyester, 5% spandex Liner: 85% nylon, 15% spandex | 8.5/10 | $69 – $79 |
| PEARL iZUMi Expedition Cycling Bib Shorts | Best Design Men's Cycling Bib Shorts | Bib shorts | Main: 79% recycled polyester, 21% spandex Bib and pockets: 84% recycled polyester, 16% spandex | 8/10 | $130 |
| Trek Circuit Cycling Bib Short | Best Budget Men's Cycling Bib Shorts | Bib shorts | 77% Recycled Nylon, 23% Recycled Elastane | 8/10 | $115 |
Best Men's Cycling Shorts For Sale in 2023
Best Cycling Bib Shorts
1. Rapha Pro Team Training Cycling Bib Shorts – Men's
KEY SPECS
| | |
| --- | --- |
| Style | Bib Shorts |
| Material | 80% polyamide, 20% elastane |
| Features | High-density chamois pad, Lightweight mesh upper |
| Sizes | S-XL |
PROS
Premium fabric materials and stretch
High-density chamois for long-lasting comfort
Mesh upper for breathability and perfect body fit
CONS
More expensive than many other cycling shorts
Could include more color or design options to choose from
Rapha is one of the most popular cycling clothing brands, and road riders love their Pro Team Training bib shorts. Designed for road cycling and racing, this model features a padded short and lightweight mesh upper printed with the Rapha name. Enjoy the fabric's premium feel and the ultra-comfortable bib construction on long training rides.
The high-density chamois provides the bib's padding that balances comfort and durability, so the level of cushion will last a long time. The shorts are built from multiple panels that contour to riders' bodies for a more customized fit. I love the feel of the main fabric, and the white mesh upper wicks sweat and breathes to keep you cool. There's even a name label so team laundry can stay organized!
Watch this video review to learn about the Rapha Pro Team Training shorts!
The specific fabric composition is 80% polyamide and 20% elastane, enhancing the stretch and performance characteristics. The shorts miss out on a perfect rating because of the high price tag and muted design. At $210, these bibs are the most expensive on this list but are well worth it for dedicated roadies who need a dependable pair of training shorts.
OUR VERDICT
Durable and comfortable road bib shorts with a premium feel and sleek look.
Best Padded Liner Cycling Shorts
2. REI Co-op Link Padded Liner Shorts
KEY SPECS
| | |
| --- | --- |
| Style | Padded liner shorts |
| Materials | 92% polyester, 8% spandex |
| Features | Low-profile chamois, Integrated key/ID pocket |
| Sizes | S-XXXL |
PROS
Excellent value and durable materials
Wide size range from S-XXXL
Secret key/ID pocket along leg
CONS
Only 8% spandex so it's not as stretchy as other shorts
Not the largest or most comfortable chamois
Wearing a padded cycling liner is an easy and affordable way to add comfort to your ride! Another plus is that liners can combine with your cycling clothing. Lined shorts are low-profile and won't break the bank, making them a great option for people interested in wearing a chamois while riding.
I chose the padded liner from REI's in-house Co-op Cycles brand because of its competitive $34.95 price tag and quality construction. All the classic elements of a comfortable pair of cycling shorts are here, including 4-way stretch fabric, built-in chamois, and elastic waist- and leg bands. There's even a discreet storage pocket on the side of one leg to secure a key or ID card while riding.
The padded liner shorts are a great option for beginner riders who may be wearing cycling shorts for the first time. As you start, read REI's helpful cycling tips and debunk several cycling myths.
The size range runs up to XXXL, so there's an option to fit any rider, and the only color option is the traditional black. I have to lower my rating because the fabric is only 8% spandex, so the stretch isn't terrific, but it's well worth the budget-friendly price. Wear this padded liner under your favorite pants or shorts, and enjoy extra comfort on every ride!
OUR VERDICT
Affordable and reliable padded liner with chamois to wear underneath pants or shorts.
Best Mountain Biking Shorts
3. Troy Lee Designs Flowline Bike Shorts with Liner – Men's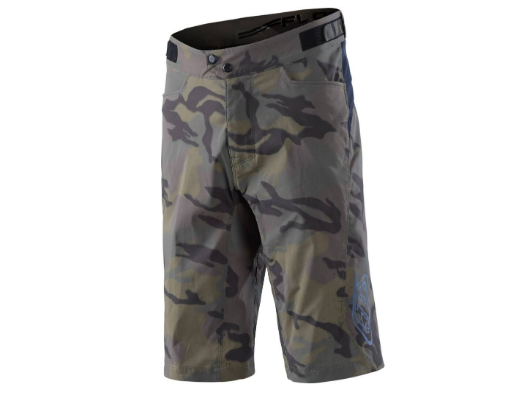 KEY SPECS
Style
Mountain biking, Double (lined) short
Material
Fabric: 95% polyester, 5% spandex
Liner: 85% nylon, 15% spandex
Features
2 deep hand pockets, waist adjusters, standard chamois
Sizes
30"-38" waist
PROS
Integrated padded liner with chamois
Two deep pockets and waist adjusters
Durable and comfortable fabric, available in two color styles
CONS
Relatively long inseam
Not for downhill or riding with knee pads
The Flowline bike shorts from Troy Lee Designs is the go-to choice for mountain bikers out on the trails. The long inseam, comfortable fit, and padded liner are the complete package for riders searching for clothing that'll withstand heavy outdoor use. Complete with two deep pockets and an aesthetic design, the Flowline short works great both on-bike and off.
Troy Lee Designs is a mountain bike brand renowned for its high-quality gear and apparel, including helmets, gloves, and clothing. As its name suggests, the company is design-oriented and takes a thoughtful and creative approach to its products, often including extra colorways. I appreciate that the Flowline is available in two styles: spray camo and traditional black.
Unlike road shorts or bibs, mountain bike shorts fit slightly looser and have more durable fabric. The Flowline is double-layered with an inside liner and standard chamois to enhance comfort in the saddle. There are also self-fabric waist adjusters to customize fit and zipper fly with rugged snap closures. The waistband is wide enough to prevent riding up, and a stretchy contrast fabric on the back increases comfort.
Priced between $69-$79 depending on the style, the Flowline is a great value. The 21.5" inseam might be long for some riders, lowering my rating slightly. With the right amount of integrated tech and minimalist design, the Flowline shorts are a sure bet for hitting the trails!
For a complete list of what to bring to the trail, read our article about mountain bike gear essentials and the best full-face mountain bike helmets!
OUR VERDICT
All-rounder mountain bike shorts with integrated padded liner and pockets.
Best Design Men's Cycling Bib Shorts
4. PEARL iZUMi Expedition Cycling Bib Shorts – Men's
KEY SPECS
Style
Road, bib shorts
Material
Main: 79% recycled polyester, 21% spandex
Bib and pockets: 84% recycled polyester, 16% spandex
Features
Sun-protective fabric, Levitate™ Plus multi-density chamois, 2 thigh cargo pockets, 1 center-back pocket
Sizes
S-XL
PROS
Unique 3-pocket design for carrying small ride essentials
Attractive colors and styles available
Laser-cut straps and premium main fabric
CONS
High-profile design that's not as appropriate for racing
No XS or XL sizes available
The PEARL iZUMi Expedition cycling shorts are rated for the all-terrain riding style that's growing in popularity. Whether riding over gravel, smooth roads, or bikepacking, these shorts have integrated features to enhance your trip. The Expedition cycling shorts are made with recycled materials so that you can take care of the lovely outdoors.
Different from your typical racing bib short, the Expedition features a 3-pocket design that can supplement the storage of a traditional cycling jersey. Easily slip in snacks, phone, keys, or other ride essentials in the two thigh or single centre-back pockets. The Levitate Plus multi-density chamois provides plenty of comfort, even over rough or bumpy roads.
Additional touches include the laser-cut superlight straps for a better feel against the skin that won't chafe. The main and upper fabrics utilize a high percentage of spandex material for a stretchy and comfortable fit. The leg openings have silicone-printed grippers to keep the cuffs in place without riding up while pedaling.
The Expedition shorts are available in three colors, and the Loam Encore design caught my eye— its reddish-brown base and fun pattern are rare sightings in the world of muted cycling short design! This pair missed out on a perfect rating because it's not as low-profile as other road or racing shorts. However, if multi-surface riding is your thing, bring these innovative cycling bib shorts on your next adventure!
OUR VERDICT
Innovative and versatile bib shorts with integrated pockets for a variety of riding styles.
Best Budget Men's Cycling Bib Shorts
5. Trek Circuit Cycling Bib Short
KEY SPECS
| | |
| --- | --- |
| Style | Road, bib shorts |
| Material | 77% Recycled Nylon, 23% Recycled Elastane |
| Features | Dual-density chamois, Low-profile silicone-printed leg grippers, UV50+ protection |
| Sizes | XS-XXL |
PROS
Great value for a name-brand bib short
Premium materials and comfortable fabric
Raw edge leg cuffs and silicone-printed grippers
CONS
Simplistic black and blue color options
If you're after a straightforward pair of cycling shorts, the Trek Circuit bib short is an excellent value with everything you need. The cost of cycling apparel can be shocking compared to recreational clothing, but there are still deals. These Trek shorts deliver long-lasting comfort in the saddle without breaking the bank.
I'm a big fan of cycling bibs instead of traditional shorts that lack the upper straps because of their added comfort. The straps help pull the fabric closer to your body and keep the shorts in place without restricting movement or breathing. Riders may be put off at first by the higher price of bib shorts, but the Trek Circuit is the perfect solution for cyclists grabbing their first pair.
Form-fitting, dual-density chamois and high-elasticity straps sit naturally on the body. Like more expensive bib shorts, the raw edge cuffed leg opening allows a smooth transition from skin to short and features silicone-printed grippers to keep the fabric in place. As an added benefit, the Circuit's fabric is rated UV50+ to protect against sun rays.
The shorts' style isn't anything to write home about— it's an all-black or -blue design that will complement any jersey but won't stand out by itself. The range of sizes from XS to XXL means any rider can achieve a customized, comfortable fit. Whether you're new to road cycling or want a pair of new shorts for training rides, the Trek Circuit won't let you down!
OUR VERDICT
Competitively priced road-ready bib short that's comfortable and understated.
How to Pick the Right Men's Cycling Short?
Type of Riding
It's important to match your cycling shorts to your expected riding. Bike shorts for road cycling are skin-tight and include shoulder straps for a closer fit. This design has the added benefit of being aerodynamic, and you won't have to worry about loose fabric flapping in the wind or causing chafing.
Mountain bike shorts are looser fitting to allow for more range of movement. The fabric is more durable and heavyweight to withstand trail use and fend off debris. Recreational riders and commuters often wear padded cycling shorts to increase comfort. If you want to switch it up on two wheels, check out our article on riding an electric scooter.
Bib, Shorts, or Liner
There are several styles of cycling shorts to choose from, including bib shorts, standard bike shorts, and padded liners. Padded liner shorts have a built-in chamois and are worn underneath other pants or shorts. Bib shorts include an upper section with shoulder straps, whereas standard bike shorts simply cinch at the waist.
If you're new to wearing cycling shorts, check out this helpful video that explains how to choose your first bike shorts.
How Many Paddings Do I Need?
Chamois vary among cycling shorts and can make a big difference to rider comfort. If you are chasing ultimate comfort, find a chamois made of dual-density material so it's both soft and will maintain form over a long time. Some chamois are seamless, while others have seams or a cut-out in the middle section to relieve pressure on the body's soft tissue in that area.
Fit and Comfort
Cycling apparel uses comfortable performance fabrics that fit snugly to the body, but not all fabrics are created equal. Advanced materials such as Lycra, spandex, and elastane are stretchy and have that premium feel you expect from high-quality athletic clothing. Pay attention to the tag and material composition to see what fabric you are working with.
Make sure you choose the correct size pair of cycling shorts. Too small and they can overly compress your legs and cause discomfort, but too large and extra fabric can lead to unwanted chafing. The stretchiness of biking shorts can be forgiving, but the appropriate size allows riders to achieve a perfect fit.
Additional Features
Cycling shorts men wear have a minimalist design that doesn't include much more than a built-in chamois, but some include extra features. Mountain bike shorts and certain gravel shorts come with pockets to carry small ride essentials. Bib shorts can feature breathable mesh upper or reflective bits to increase visibility on the road. While comfort is the top priority, keep an eye out for smaller details!
Final Thoughts
Suffering from a sore bum? These top-notch cycling shorts for men are the solution. Whether you are a roadie, gravel rider, or mountain biker, the shorts above provide a necessary cushion for long days in the saddle. Once you start riding with padded cycling shorts, you'll never be caught without them!
Frequently Asked Questions
Why wear padded cycling shorts?
Cycling shorts help protect against saddle sores and chafing. Pedaling in the saddle for hours can lead to discomfort, but wearing shorts with an integrated chamois can prevent a sore bum. Padded shorts are also a more efficient piece of kit than a plush or cushioned bike seat.
What are the best cycling shorts to avoid saddle sores?
I recommend bib-style cycling shorts to prevent saddle sores on long rides. The upper straps allow for a closer fit and less movement of the chamois against the skin. Try to find a seamless chamois so there is less of a possibility for friction or a mismatch between your body and the shorts.
How do I stop getting a sore bum when cycling?
The most important step is wearing padded cycling shorts. Choose a pair with high-quality chamois and fabric that will deliver cushion for a long period of time. It's worth checking your seat height, saddle choice, and seat angle or using chamois cream to reduce friction while riding.
What do male cyclists wear under their shorts?
Most riders wear padded cycling shorts with built-in chamois. The integrated cushion moves with the body, so no unwanted chafing or friction can cause discomfort. Cyclists can also wear a padded liner underneath their pants or shorts for comfort.
How do you prevent thigh chafing when cycling?
Reducing the chance for thigh chafing starts with wearing the right pair of cycling shorts. Ensure the shorts are the correct size and your seat is properly adjusted. Swap between the shorts you use and be careful with hair removal or shaving, which can lead to skin irritation. Another solution is chamois cream to limit friction between skin and fabric. 
Should bike shorts be tight or loose?
Bike shorts are typically skin-tight without restricting movement or breathing. A snug fit reduces leg chafing and is more aerodynamic. Mountain bike shorts are secured around the waist but are slightly looser-fitting around the thighs and knees.
Do pro cyclists use chamois cream?
Yes, many professional cyclists swear by chamois cream to reduce chafing. While chamois cream is unnecessary for recreational riding, pro riders have long hours in the saddle several days a week. Applying the cream can help prevent saddle sores, too.
Have questions about cycling shorts for men? Feel free to drop us a line!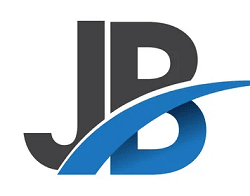 Jeffrey Brown is a writer, editor, and professional bike mechanic with over 7 years of experience working in full-service and community-based bike shops. As a bicycle educator, he has supported youth programs across the US that teach bike mechanics and life skills to prepare the next generation of cyclists.
Jeffrey began his professional mechanic career at his university bike co-op, so he recognizes the grassroots power of the cycling community. Initially self-trained as a mechanic, his subsequent positions as manager and lead educator gave him official training. He has won various awards and grants for his role as a bicycle and environmental advocate.