(Last updated on February 1st, 2023)
The cycling renaissance is in full swing and bikes are taking over the streets one city at a time. On the heels of the COVID-19 pandemic, we are witnessing a resurgence of riding bikes, and towns across the world are encouraging cycling over driving cars. Despite this recent uptick, though, there are a few cities that have always had a strong relationship with cycling. Keep reading to learn more about these famous places and discover where bicycles outnumber cars!
It may come as no surprise, but the bike-loving cities that top the list include Copenhagen and Amsterdam. The cycling culture in these amazing cities is unparalleled and an essential part of life. Back in 2016 was when the number of bicycles on the streets officially outmatched the number of cars in Copenhagen as reported by the World Economic Forum— and the data has continued to swing in bikes' favor ever since.
Copenhagen
The WEF found that 56% of Copenhageners use bikes to get around while only 20% rely on public transport and less than 14% drive a car daily. Still, the Copenhagen local government and urban planning officials continue to invest heavily in improving the expansive network of bike infrastructure that already exists. Ideas that are gaining significant traction are adding to the bike-only bridges in the city as well as altering the traffic timing systems to use bike travel speeds as a baseline, helping cycling through the urban grid to be as efficient as possible.
Amsterdam
Amsterdam and bicycles go hand in hand and there are an estimated 881,000 bikes inside the city— that means there are more bikes than residents! News outlets claim that the number of bikes is four times the number of cars in the Dutch city. Newcomers to the bicycle and canal metropolis might be overwhelmed by just how deep riding a bike goes in the DNA of Amsterdam, acting as the favorite mode of transport for commuting to work, heading to the shops, or picking up your children.
The high concentration of bicycles results in bikes far outnumbering cars in Amsterdam, especially considering the increasingly strict measures the city is placing on cars inside the downtown area. Around 58% of Amsterdammers older than 12 cycle daily compared to only around 19% opting for a car trip. The Amsterdam Bicycle Network of cycle paths and bike lanes winds for over 767 kilometers but there are efforts underway to extend the total length and improve bike parking in order to accommodate the vast numbers of two-wheelers in the city. The Dutch city is aiming to ultimately become a "car-free city" in the future by embracing sustainable forms of urban transit like bicycles, walking, and public transit.
Bike-Friendliness Indices
The rankings below are taken from the renowned Copenhagenize Index which measures the bike-friendliness of cities across the globe every two years. Because of the pandemic, the most recent numbers are from 2019. Check out the 2019 index to see the entire top 20 as well as previous years' rankings.
| | |
| --- | --- |
| Ranking | City |
| 1 | Copenhagen, Denmark |
| 2 | Amsterdam, the Netherlands |
| 3 | Utrecht, the Netherlands |
| 4 | Antwerp, Belgium |
| 5 | Strasbourg, France |
| 6 | Bordeaux, France |
| 7 | Oslo, Norway |
| 8 | Paris, France |
| 9 | Vienna, Austria |
| 10 | Helsinki, Finland |
Source: Copenhagenize Index 2019
What Does It Mean to Have More Bicycles on the Road Than Cars?
We know that Copenhagen's bikes outnumber its cars and in 2016, 265,700 bicycles crossed into the city center compared to 262,600 cars. However, this metric is difficult to track down and update on a regular basis. The various indices of cities great for biking give us a helpful estimation.
There are several metrics that researchers use to determine the bike-friendliness of a city, one of which is the number of bikes vs. cars. A similar index to the Copenhagenize list was published recently by European insurance provider Luko, called the Global Bicycle Cities Index 2022.
Utrecht, the Netherlands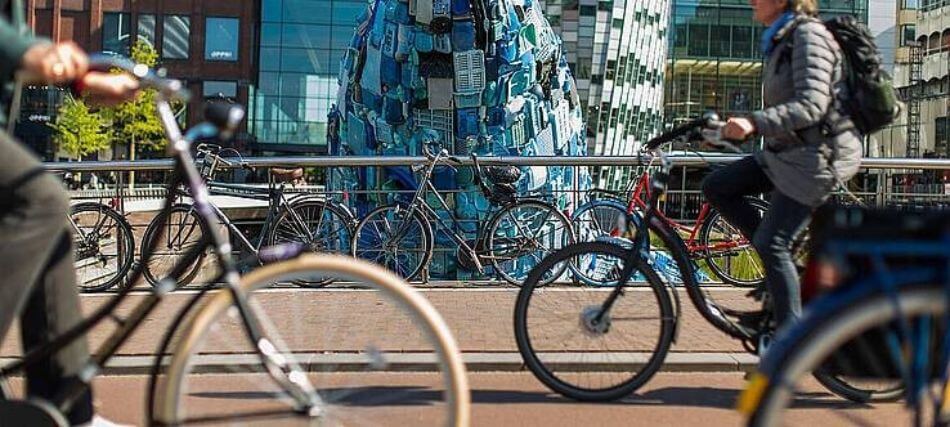 One metric they used in Luko's ranking was the percentage of bicycle usage by the general population. And the standout entry that tops the list was the city of Utrecht in the Netherlands with a whopping 51% bike usage! A few years ago, this bicycle mecca completed construction on the world's largest bike parking garage that fits up to 12,500 two-wheelers next to the Utrecht Central Station, paving the way for the future of urban transportation. This small city has some of the best bike infrastructure out there, making cruising along to work, school, or the shops a safe and relaxed affair.
Munster, Germany
Perhaps a lesser-known city to those outside of Europe, Munster is Germany's outright bicycle capital and boasts some of the highest bike use across the continent. The stats show that there are two bicycles for every inhabitant in this outdoors-loving university town! On the Luko index, Munster achieved a decent second place with 39% bike usage— lower than Utrecht but still well above the rest. Way back in 2001, a comprehensive study by Fietsberaad (the famed Cyclists' Union of Amsterdam) found that Munster was rapidly approaching the point at which the total number of bikes equaled the number of cars on the road— and since then bikes have completely taken over.
Antwerp, Belgium
Antwerp is a familiar face toward the top of the bike-friendliness scores and consistently ranks highly given its dense network of cycle paths and bike lanes. That said, the quality of things like public bike parking and sheer numbers of cyclists lag behind the big names of Copenhagen and Amsterdam— but hey, those cities have shown year in and year out that they are pretty much unbeatable.
The Belgian city boasts over 500 kilometers of safe and comfortable bike routes as well as offering top-notch digital tools and online maps for cyclists (and bike tourists!) to plan their next ride. Since 2020, Antwerp has demonstrated that it's picking up the pace on the construction of new cycle streets and highways that will make this metropolis even more bike-friendly.
Strasbourg and Bordeaux, France
With such a long and rich cycling history, it's no surprise that France makes it on this list with a few representative cities in the form of Strasbourg and Bordeaux. These two vélo-loving places are frequently featured on the biannual Copenhagenize Index, with Strasbourg most recently beating out Bordeaux for the 5th place spot.
The share of bike riding in the city center of Strasbourg currently hovers around 15% that's a significant jump from the early 2000s. Bordeaux is well set up to handle tons of bicycle traffic and there are over 1,182 kilometers of cycle paths in and around the French city.
Honorable Mentions: Montreal, Barcelona, and Bogotá
Additional bike-friendly places to keep tabs on include Montreal (Canada), Barcelona (Spain), and Bogotá (Columbia) which are making big strides when it comes to replacing our dependence on cars. North American cities normally don't score particularly high on the indices mentioned above, but Montreal (with its rich French history) is a high achiever that's been investing a lot recently and has big plans for the future.
Girona and the Costa Brava sit right outside of Barcelona, Spain, and are famous for being a road cyclist dreamland while the Catalan capital continues to build its urban bike infrastructure. The city's relatively flat topography gives it an advantage and it's leading the Iberian Peninsula's increasingly pro-bike attitude.
Some of the most exciting infrastructure projects and grassroots bicycle activism are happening right now in South America and Bogotá takes the cake for the best bicycle culture. Columbia and its high peaks has long produced a steady stream of professional cyclists and the capital city is making a name for itself when it comes to biking in the urban jungle.
What the Future Holds
Did your city make the list? Feel free to browse through the entire indices to see which cities across the world are doing the best job with bicycles in the urban environment. One of the best ways to support biking in your local area is… well, to get out there and bike! Be seen and be heard, and city officials will start to listen and ramp up their efforts to put safer, better infrastructure in place for cyclists and our allied pedestrian friends.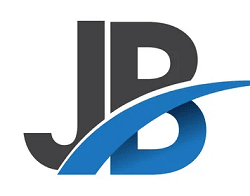 Jeffrey Brown is a writer, editor, and professional bike mechanic with over 7 years of experience working in full-service and community-based bike shops. As a bicycle educator, he has supported youth programs across the US that teach bike mechanics and life skills to prepare the next generation of cyclists.
Jeffrey began his professional mechanic career at his university bike co-op, so he recognizes the grassroots power of the cycling community. Initially self-trained as a mechanic, his subsequent positions as manager and lead educator gave him official training. He has won various awards and grants for his role as a bicycle and environmental advocate.