(Last updated on September 19th, 2022)
Gravel bikes have taken the cycling world by storm as the Swiss army knife of bikes. These multi-purpose, feature-laden bikes feel at home on gravel paths and dirt tracks while still rolling fast on paved roads. This helpful guide explains what makes gravel bikes different and how to choose the right one for you.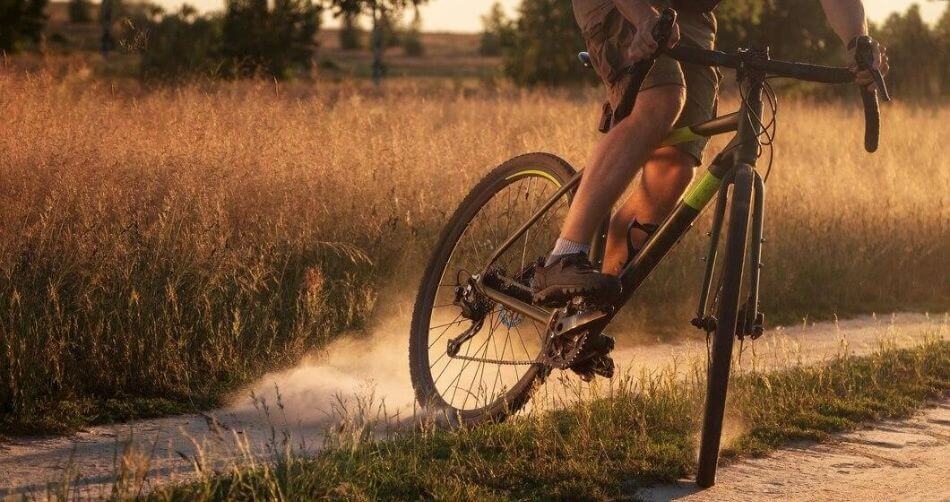 What Is a Gravel Bike?
Gravel bikes are designed for multi-surface riding and traversing between gravel routes, paved roads, and dirt paths. From a distance, gravel bikes can appear like road bikes with their drop handlebars, 700c wheels, and racier geometry, and there is plenty of off-road tech borrowed from mountain biking, too.
Gravel bikes are a category that sits somewhere between road bikes and MTBs, ideal for adventurers looking for an all-in-one machine to tackle a variety of terrains. Wider tires, disc brakes, and plenty of frame mounts for racks or extra water bottles are characteristic features of this multipurpose bike type.
A Quick History of Gravel Bikes
First introduced in 2013, gravel bikes are relatively new and are currently enjoying immense popularity among cyclists. People commonly refer to Minnesota bike brand Salsa Cycle's introduction of the Warbird that year as the first gravel bike ever. The Salsa Warbird refined the differences between road and cyclocross bikes to produce a bike perfect for gravel roads and inspired a new wave of bike manufacturers to make their own versions.
Gravel biking gradually grew in popularity and then experienced a boom— along with the rest of the cycling industry— during the pandemic while people all over the world embraced cycling. These days, almost every major bike manufacturer produces a gravel model and there are plenty of gravel-specific accessories available. Gravel bikes are great choices for bike touring and bikepacking as well.
Gravel Bike Specs Breakdown
Frame Geometry and Material
In short, gravel bikes have road-inspired frames with relaxed geometry so riders can stay comfortable over rough terrain. The general shape is very similar to traditional road frames, but the riding position is more upright thanks to a longer head tube and shorter reach. There's typically a compact top tube and no front suspension (but there are plenty of exceptions).
The most common frame materials are aluminum and carbon fiber. Aluminum is durable and cost-effective, while some riders appreciate the stiffness and ultra-lightweight benefits of carbon fiber— that'll cost a bit more, though. Gravel bikes are heavier than standard road models, but weight isn't as much of a big deal in this category that's more concerned with terrain capabilities than top speed.
Gravel Wheels: 700c or 650b?
Gravel bikes come outfitted with 700c or 650b wheels, the choice mainly based on desired tire width. 650b wheels have a slightly smaller diameter than the standard 700c road wheel option, meaning there's more space between the rim and frame. That bigger gap offers additional tire clearance to fit wider tires for extra grip and cushion from larger air volume. The relationship between smaller wheels and wider tires can seem a bit convoluted, but just remember that 650b wheels are best suited to rougher terrain that approaches MTB-type trails.
700c gravel wheels are the more common choice and will roll a bit faster. They are an ideal setup for lighter gravel paths and dirt routes as well as riding on smooth pavement. They still offer plenty of traction and can typically fit tires up to 38mm wide.
Gravel Tires
Gravel bikes are just road bikes with wider tires. Well… there's more to it than that, but the bigger tires do make a big difference. Gravel bikes typically come with tires that measure between 38-45mm wide. Compared to standard 25mm or 28mm road tires, gravel tires are quite wide, but they're still about 30% narrower than mountain bike rubber.
The diverse terrains suitable for gravel bikes have inspired a variety of creative tire designs. Some are relatively slick while others have knobby tread and there's everything in between. There's a huge range of tire widths and tread patterns to choose from, so have some fun picking out your ideal gravel tire that matches the terrain you ride.
Disc Brakes
Gravel bikes were an early adopter of disc brakes and has demonstrated that strong stopping power isn't just for mountain biking. Gravel bikes utilize large disc rotors instead of rim brakes to handle technical terrain and wet conditions. Disc brakes are increasingly common on all types of bikes (even road bikes) and they remain a hallmark component of gravel bikes.
Gearing: 1x or 2x?
Like wheel sizes, there are two gearing options to choose from: double front chainrings or a 1x drivetrain. The double chainring setup is taken from road bike design whereas the 1x drivetrain is more similar to modern mountain bike gearing.
MTB riders will be familiar with the benefits of a 1x drivetrain which simplifies shifting and lowers the possibility of a dropped chain. A single front chainring is paired with a wide range cassette for plenty of gear combinations to get you up steep climbs and down fast descents. You only have to worry about one shift lever and there won't be any redundant gear ratios either. Not every gravel bike comes with a 1x drivetrain though, so you'll have to do your research.
Other gravel bikes utilize a double chainring setup for a larger range of gears and classic shifting. There is a front derailleur to worry about, but you'll have more gears to toggle between and achieve the most efficient cadence. Gravel riders with a road cycling background may feel more comfortable sticking to a 2x drivetrain.
What I like about gravel bikes with 2x gearing is that they can transform into race-ready road bikes if you want. Switch your tires to slicks and you'll still have road bike gearing ideal for steep hills and all-out flats. If you are thinking about using your gravel bike in road or race situations, a double chainring setup will suit you best.
Drop Bars
Drop handlebars are a characteristic feature of gravel bikes and offer a variety of comfortable hand positions. This type of handlebar gives gravel models a distinct road bike look despite the off-road features throughout the bike. Riders can sit upright with their hands on the brake hoods or top of the handlebar or they can tuck into an aerodynamic position using the curved drops.
As a road and gravel rider myself, I appreciate the fact that I can change my hand position during a long ride. Drop bars typically measure between 38-44cm wide, which is a little over half of the width of flat handlebars. Compact drop bars provide less responsive handling than flat mountain bike bars which is to be expected since gravel routes are less technical that MTB trails.
Extra Mounts and Accessories
Gravel bikes are known for their adaptability in a variety of terrains and situations thanks to helpful hardware and accessories. Unlike standard road or mountain bike frames, gravel bikes include numerous mounts on the front fork and rear triangle designed for racks and extra bottle cages. This way you can carry all your adventure gear with you and stay hydrated along the route.
Sometimes there is an extra water bottle cage on the underside of the downtube or bolts along the top tube for a small feed bag or other accessories. There isn't a standard frame design for gravel bikes, so each brand has its own ideas on what's best to include in terms of functional features. Keep an eye out for model-specific frame bags perfect for bikepacking trips. Most gravel bikes are compatible with fenders making them a great choice for winter riding or all-weather commuting.
Electric Gravel Bikes
Electric gravel bikes are one of the latest sub-categories to hit the market. The possibilities are truly endless for this new generation of gravel bikes, complete with an integrated motor and the usual terrain-tackling components. Most of the main brands have their own version of an e-gravel bike, but the options are fairly limited (and pricey). The scarcity of models at the moment is to be expected as it's a niche category, but I'm sure we'll see more e-gravel bikes in the future.
Should You Buy a Gravel Bike?
Gravel bikes are a fantastic multipurpose category that combines the best of road bike design and MTB tech. That said, if you tend to stick to a single terrain like smooth pavement or rough mountain trails, you're probably better off buying a bike specific to that discipline. Gravel bikes are ideal for multi-surface riders who traverse gravel paths, fire roads, cobblestones, pavement, and everything in between.
Some of the best brands on the market today are Canyon, Cannondale, Kona, and Co-op Cycles. These brands have shown they know how to design a great gravel model and include the latest tech at an affordable price. Quality gravel bikes that are worth the investment are typically priced $1,500 and up. My favorite models are:
Table of Bike Type Comparisons
Gravel bikes are a mashup of a few bike types, so it can be difficult to know how exactly they compare to other categories. Check out the chart below to see how gravel bikes stack up to their closest siblings— cyclocross bikes— as well as road and mountain bikes.
| | | | | | |
| --- | --- | --- | --- | --- | --- |
| Bike Type | Frame geometry | Wheel size | Drivetrain | Brake type | Suspension |
| Gravel bikes | Relaxed road | 700c, 650b | 1x or 2x | Disc | No (some front suspension) |
| Cyclocross bikes | Road | 700c | 1x or 2x | Rim, disc | No |
| Road bikes | Aggressive road | 700c | 2x | Rim, disc | No |
| Mountain bikes | Relaxed mountain | 27.5" (650b), 29" | 1x | Disc | Yes, front or full |
Buying Guide: How to Choose the Right Gravel Bike for You
Read through this brief buying guide to find out how to select the perfect gravel bike. Gravel bikes often differ in small details like tire width, frame mounts, and accessories, so reflect on which features are most important to your riding style.
Wheel Size: 700c or 650b
A good way to narrow your search is to decide on which wheel size best matches the terrain you'll be riding. Larger 700c wheels roll faster on lighter terrain and smooth surfaces but have less tire clearance to fit wide rubber. 650b wheels are the same size as MTB rims and are compatible with wider gravel tires for more grip and cushion if you like rougher trails. Some gravel bikes work with either wheel size whereas other models stick to a single wheel diameter.
Double Chainrings or 1x Drivetrain
Another common debate within gravel bikes is gearing. The road-bike-inspired double chainring design offers a wider range of gears (with a few redundant ones) so you can always find the ideal ratio no matter the gradient. 1x drivetrains are straightforward and prevent dropping a chain— they are typically reserved for higher-end gravel bikes.
The Devil's in the Details… and Accessories
Take a good look at the smaller touches included with a gravel bike such as frame mounts, gravel-specific groupset, and tire tread. If you want to install fenders, water bottle cages, or cargo racks, you'll need sufficient frame mounts. Things like tires and shifters can be upgraded later, but it's worth additional browsing to see if any bikes already come equipped with your part wishlist.
Size Chart for Gravel Bikes
Last but not least, it's crucial to purchase a gravel bike that's the correct size for your measurements. Use this helpful chart to see which gravel bike frame size is right for you.
| | | | |
| --- | --- | --- | --- |
| Height (ft/in) | Height (cm) | Suggested Frame Size (cm) | Alpha Size |
| 4`10"-5`0" | 148-152 cm | 47-48 cm | XXS |
| 5`0″-5`3″ | 152-160 cm | 49-50 cm | XS |
| 5`3″-5`6″ | 160-168 cm | 51-53 cm | S |
| 5`6″-5`9″ | 168-175 cm | 54-55 cm | M |
| 5`9″-6`0″ | 175-183 cm | 56-58 cm | L |
| 6`0″-6`3″ | 183-191 cm | 58-60 cm | XL |
| 6`3″-6`6″ | 191-198 cm | 61-63 cm | XXL |
Frequently Asked Questions
What is the point of a gravel bike?
Gravel bikes are specially designed for multi-surface riding including gravel paths, dirt roads, and pavement. Aggressive frame geometry and comfortable drop handlebars give them a road bike feel while wider tires and disc brakes are perfect for off-road adventures where you don't need a full-fledged mountain bike.
What is the difference between a gravel bike and a road bike?
Gravel bikes and road bikes share drop bars and a similar frame geometry, but gravel bikes have significantly wider tires for better grip and cushion on rougher terrain. While all road bikes come with 700c wheels, some gravel bikes opt for smaller 650b rims. Gravel riders can choose between 1x or 2x drivetrains rather than the standard double chainring setup on most road models.
What is the difference between a gravel bike and a mountain bike?
Gravel bikes can handle a variety of off-road terrains such as loose gravel and dirt trails, but they aren't built for more than that. Gravel bikes typically forgo suspension and flat handlebars which are all but required for technical MTB routes and fast descents. That said, gravel bikes utilize wide, grippy tires and 1x drivetrains inspired by mountain bike technology.
Can you use a gravel bike as a road bike?
Yes, gravel bikes can be quickly transformed into road bikes with a simple swap of tires. Change the wide, knobby gravel tires for a pair of slick race tires and you'll have a road bike, albeit one with a few extra features. However, the disc brakes and more relaxed geometry won't slow you down much, if at all, and can keep you comfortable during longer rides.
Can gravel bikes go on trails?
Yes, gravel bikes can handle light trails, fire roads, and dirt tracks. Gravel bikes perform best over fine gravel and other moderate terrains rather than harder-hitting routes with large obstacles. If single track and steep descents are more your thing, an MTB is probably your best bet.
Why do gravel bikes have no suspension?
Gravel bikes forgo suspension to save weight and improve efficiency over a variety of surfaces. The wider tires over a bit of cushion over gravel and a suspension fork aren't necessary for the light terrain suited to gravel bikes. The lack of suspension also improves stiffness for fast riding over smoother surfaces like pavement. That said, some gravel bikes feature front suspension for more of a mountain bike feel.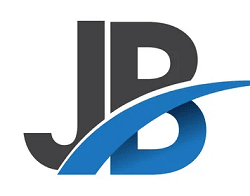 Jeffrey Brown is a writer, editor, and professional bike mechanic with over 7 years of experience working in full-service and community-based bike shops. As a bicycle educator, he has supported youth programs across the US that teach bike mechanics and life skills to prepare the next generation of cyclists.
Jeffrey began his professional mechanic career at his university bike co-op, so he recognizes the grassroots power of the cycling community. Initially self-trained as a mechanic, his subsequent positions as manager and lead educator gave him official training. He has won various awards and grants for his role as a bicycle and environmental advocate.