(Last updated on March 21st, 2023)
For 5-year-olds, bikes with 14-inch or 16-inch wheels are a great fit. These bikes have a simple setup with a single gear and a coaster or rim brake, keeping the bike lightweight and easy for small riders to maneuver.
When kids are ready to start learning how to ride a bike, it's important to pick the correct sized bike. Kids are constantly outgrowing their previous bikes, so it can be a complicated decision when it's time for an upgrade.
This complete guide gives you all the tips and tricks to finding out the correct size for your little 5-year-old biker.
How are Kids Bikes Sized
Kid's bikes are sized according to their wheel diameter, ranging from 12" on balance bikes to 26" teenage models. Proper bike size is crucial for safety and comfort, so kid's bikes come in various size options to suit children as they grow. The most common sizes within that range include 12", 16", 20", and 24" wheels. Some brands make bikes with wheel diameters that split those mainstream sizes, but they can be harder to find.
Bikes with 14" or 16" wheels are typically a good fit for 5-year-olds. Most models of that size will have a simple setup of a single gear and a coaster or rim brake. This keeps the bike lightweight enough for small riders to maneuver it easily.
Size Chart for Kids
| | | | | | |
| --- | --- | --- | --- | --- | --- |
| Age | Height (Inch) | Height (cm) | Leg Inseam (Inch) | Leg Inseam (cm) | Bike Tire Size |
| 2 | 2'9″ – 3'1″ | 85-90cm | 12″ – 14″ | 85 – 90cm | 10″ |
| 3-4 | 3'1″ – 3'3″ | 90-100cm | 14″-17″ | 35-42cm | 12″ |
| 4-5 | 3'3″ – 3'7″ | 100-110cm | 16″-20″ | 40-50cm | 14″ |
| 5-6 | 3'7″ – 3-8″ | 110-115cm | 18″-22″ | 45-50cm | 16″ |
| 6-8 | 3'8″ – 4'0″ | 115-120cm | 20″-24″ | 50-60cm | 18″ |
| 7-9 | 4'0″ – 4'5″ | 120-135cm | 22″-25″ | 55-63cm | 20″ |
| 9-11 | 4'5″ – 4'9″ | 135-145cm | 24″-28″ | 60-72cm | 24″ |
| 11-14 | 5'+ | 145cm + | 28″+ | 72cm+ | 26″ |
Safety First: Correct Sizing and its Importance
Kid's bikes are designed to inspire confidence in young riders as they develop their skills and love for cycling. The right-size bike allows your child to sit comfortably while pedaling and safely get on and off the bike. Bikes that are too big can make it difficult to dismount the bike quickly in case of a sudden stop, leading to falling. Bikes that are too small can feel cramped and put the rider in an awkward position.
Related: 9 Best Kids Bikes You Can Buy Right Now in 2023
Steps to Take Before You Buy
While many bikes are labeled with an age recommendation, the best way to find the correct size is to take quick measurements of your child. Children grow at different rates, so choosing bikes based on age can be misleading and inaccurate. That said, the age range is a good place to start, but you'll need a bit more information to get the perfect fit. Follow the tips below to measure your child's height and leg inseam.
Measure Your Child's Height
It almost goes without saying, but it's important to have a recent measurement of your child's height. Almost all bike charts online provide size recommendations based on height. Bike mechanics at your local store will probably ask you for your child's height, too. Young kids, especially around the age of 5, can experience growth spurts, so take an updated measurement of how tall they are.
Measure Your Child's Inseam
The secret weapon to ensuring you find the right size is using leg inseam length. Height is a good measurement to approximate bike size, but it doesn't represent how the bike will feel while pedaling.
Leg inseam, or the vertical distance from the ground up to the crotch, directly relates to the distance between the bike seat and pedals (where our legs go). It's important to have a bike that fits our bodies for efficient and comfortable riding. Take a look at these brief instructions on how to calculate your child's inseam:
Have them stand up straight with their back against the wall, shoes on and feet close together
They can hold a book between their legs with the spine facing up, meeting their crotch
Keep the book level and mark where it meets the wall
The vertical distance from the floor up to the book's spine is the leg inseam!
What's Most Important on the Size Chart? Height, Age, or Inseam?
Bike size charts are crucial for getting sizing right, but they don't always tell the whole story. The most accurate recommendation will be based on leg inseam since that's the best measurement to represent how a bike will feel. However, refer to height measurements as well to double-check. Since kids grow at different speeds, size charts based solely on age are rarely accurate.
Does My Child Need Training Wheels?
Training wheels aren't necessary to learn how to ride a bike, but they can help young riders by adding some extra peace of mind. Most kids' bikes are compatible with training wheels, and some even come with an optional training wheels add-on at the time of purchase.
What to Do if Your Child Is in Between Bike Sizes
Bike size charts are designed to provide recommendations quickly, but they can't be 100% accurate all the time. Sometimes, kids' measurements place them right in the middle of two suggested bike sizes. For example, a five-year-old that is 3'7" tall could ride a 14" or a 16" bike which one should they choose?
Kids in between sizes can move up to the bigger bike category if they already feel confident on bikes and have good balance. Unlike adults, kids are still growing. A slightly bigger bike can be a fun challenge for experienced young riders and avoids them outgrowing their new bike too soon.
Our #1 Tip: Choose a Bike Based on Current Fit and Future Growth
This is our most important buying tip. Pick out a bike that your child can ride today and continue to ride for a few years. Purchasing a new bike and bringing it home, only to have them wait months until they grow into it, can demotivate kids and lessen their interest in cycling. It's okay if their new bike is slightly too big for them, but not to the point of being unsafe or uncomfortable. This way, you'll get your money's worth, and they will have a riding companion for years to come.
Frequently Asked Questions
Is a 20-inch bike too big for a 5-year-old?
Depending on your child's height and inseam measurements, a 20" bike may be too large. Some 5-year-olds are tall enough to fit this bigger size, but 14" and 16" models are more common for that age. If your child is a confident rider, they might feel comfortable moving up to a 20" bike which can go faster and be a bike to continue growing into. Check the bike size above for specific recommendations.
Is an 18-inch bike good for a 5-year-old?
Since kids grow at different rates, there's no blanket rule for bike size and age. That said, an 18-inch bike might be appropriate for your child if they are around 3'8″ to 4'0″ tall and have a leg inseam between 20" and 24". 14" and 16" bikes are more common for five-year-olds, so take a look at our bike size chart earlier in this article for more information.
Is a 16-inch bike too big for a 5-year-old?
16" bikes are the most common size for five-year-olds. Most bike manufacturers make a 16" model, so there are plenty of options available on the market with different features and colorways. 16" bikes are appropriate for young riders around 3'7″ to 3-8″ tall. Shorter riders may opt for 14" wheels, but those can be a bit harder to find.
Which bicycle is best for a 5-year-old?
The best bicycle for a specific rider depends on their riding preferences and needs. The most important factor is getting the size right so your child can pedal comfortably and safely. Consider if you want a bike with a coaster (back-pedal) brake or rim brakes you engage with a hand lever. Most models for five-year-olds won't include gears. Check out our article on the best kids bikes you can buy right now.
Should a 5-year-old be able to ride a bike?
There's no right or wrong age to learn how to ride a bike. Some toddlers start on balance bikes while other people start learning when they're adults! That said, the average for kids to start riding a bike falls between 3 and 7 years old. Some kids begin with balanced bikes while others wait until they have more refined motor skills and confidence to ride two-wheelers.
Have additional questions about the right size bike for your 5-year-old? Drop us a line!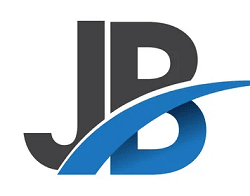 Jeffrey Brown is a writer, editor, and professional bike mechanic with over 7 years of experience working in full-service and community-based bike shops. As a bicycle educator, he has supported youth programs across the US that teach bike mechanics and life skills to prepare the next generation of cyclists.
Jeffrey began his professional mechanic career at his university bike co-op, so he recognizes the grassroots power of the cycling community. Initially self-trained as a mechanic, his subsequent positions as manager and lead educator gave him official training. He has won various awards and grants for his role as a bicycle and environmental advocate.