(Last updated on January 30th, 2023)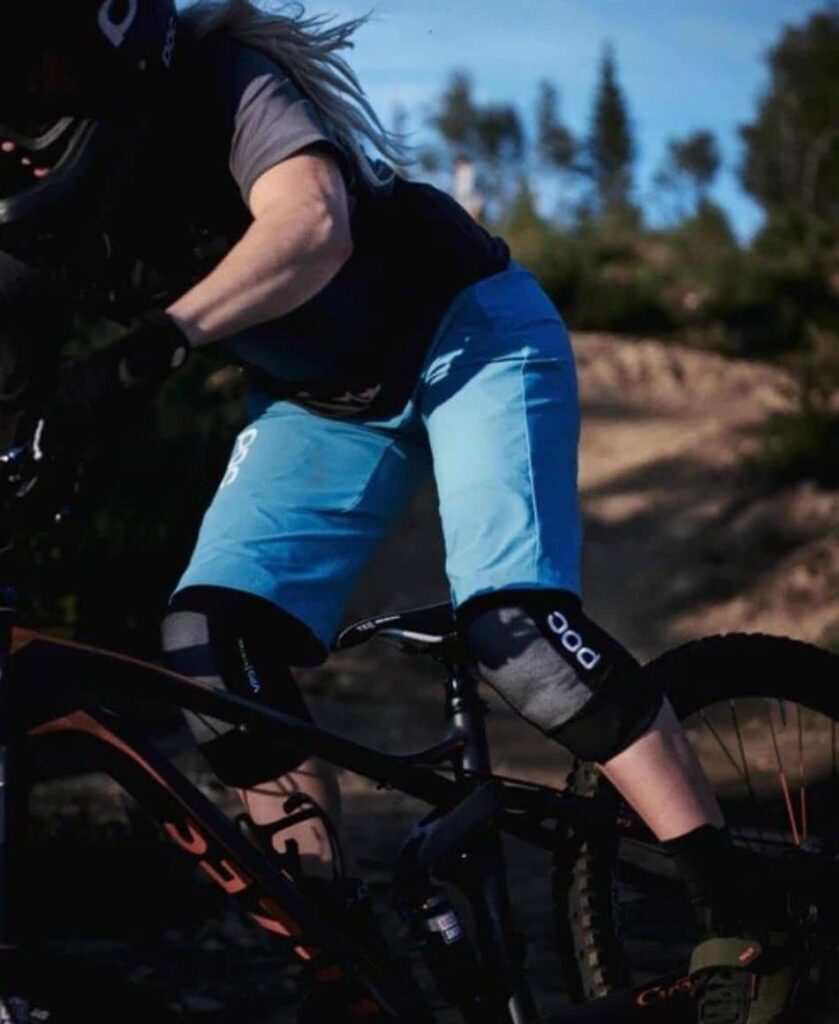 Whether you're looking for trail comfort or style points, mountain bike shorts are a necessary piece of kit on every ride. Quality MTB apparel is durable enough to withstand the abuse out on the trail and allows for freedom of movement while you're smashing descents.
With so many styles, colors, and brands to choose from, finding the perfect pair of shorts can be a tall order. I've rounded up this year's top 5 MTB shorts for men and women to give you a leg up during your search.
How I Decided on These Shorts
Regardless of where you fall on the fashion vs. function debate, it's true that a good pair of MTB shorts should include a generous portion of both. I considered dozens of models and made my selection based on manufacturer specs, expert options, and user reviews. To make the cut, I gave each pair of shorts a rating based on the following criteria:
Fit: To perform properly, MTB shorts should fit snug around the waist, allow for freedom of movement, and have a cut that accommodates knee pads. These features make the shorts look flattering which is an added bonus.
Material: Though the exact mix of fabric is a brand secret, the best shorts are stretchy, rip-resistant, and do a good job of repelling water and mud.
Utility: Extra points for ventilation and well-designed pockets that don't overdo it.
Price: Unless you're riding in pants, you're going to need shorts. This essential piece of cycling apparel will cost more than conventional shorts, but there is a range of prices to fit your budget.
Compare the Best Men's and Women's Mountain Bike Shorts at a Glance
| | | | | | | |
| --- | --- | --- | --- | --- | --- | --- |
| Model | Takeaway | Styles available | Material | Rating | Price | Where to buy? |
| Rapha MTB Trail Shorts | Best Overall | Men's and women's | 88% Nylon, 12% Elastane | 9.5/10 | $150 | Check price |
| Endura SingleTrack Short II | Best Value | Men's | Nylon 100% | 9/10 | $95 | Check price |
| Fox Women's Ranger Shorts | Best Fitting Women's Short | Women's | 65% polyamide nylon, 29% polyester, 6% elastane | 8.5/10 | $49-63 | Check price |
| POC Essential MTB Shorts | Best All-Rounder Women's MTB Short | Women's | Nylon fabric | 9/10 | $100 | Check price |
| Patagonia Dirt Roamer MTB Shorts | Best Warm-Weather MTB Short | Men's and women's | 86% recycled polyester, 14% elastane | 8/10 | $120 | Check price |
Best Men and Women's Mountain Bike Shorts of 2023
Unsure how to select the right pair? Watch this.
Best Overall
1. Rapha MTB Trail Shorts
KEY SPECS
| | |
| --- | --- |
| Material | 88% Nylon, 12% Elastane |
| Sizes | XS-XXL (men's) XXS-XL (women's) |
PROS
Great material feel
Bluesign and Oeko-Tex certified
Comfortable Fit
Rapha is a fan-favorite cycling apparel brand among both pros and recreational riders— and for good reason. The aesthetics and materials are top-notch and their MTB-specific trail shorts are a great example of that. Available in both men's and women's versions, the Rapha MTB trail short is a premium piece of kit that offers a great fit that'll outlast most of your wardrobe.
The comfortable material is made out of 88% Nylon and 12% Elastane and there are tons of colors to choose from. The fabric is Bluesign and Oeko-Tex certified meaning it's free from harsh chemicals and is supplied by sustainable manufacturers. Considering the shorts' relatively high price— they lose out on half a point here— these extra standards help justify the cost and support better practices in the cycling textile industry.
The silhouette is tapered toward the knee and pairs well with knee pads if that's your thing. There are two long zips on either side for easy access to the pockets and plenty of room to keep your phone secure. The shorts come with adhesive repair patches in case you get a small rip on the trail, but the fabric seems super sturdy.
The women's pair has a quality elastic waist that ensures a snug fit. The men's shorts include belt loops and a cinch system as well as two additional open-hand pockets. For style-minded riders who want superior performance, these are a sure bet.
Best Value
2. Endura SingleTrack Short II
KEY SPECS
| | |
| --- | --- |
| Material | Nylon 100% |
| Sizes | S-XXL |
PROS
Excellent value
Velcro adjustability
Ventilation
The SingleTrack II is an excellent-value men's MTB pair of shorts. Endura has been making this model for several years now, so there have been many updates along the way to perfect the design. The current setup features a 100% nylon fabric, deep zipper pockets, and an appropriate length that just brushes the knee.
There are zippers-galore without it being overkill. There are dual zippered hand pockets on either side and a slightly smaller zippered phone pocket for ultimate security. Endura has included zipped leg vents to increase airflow— the shorts are also compatible with the brand's ClickFast liner.
The shape lays nicely on the legs and the shorts cut right at the knee to work well with knee pads. There are belt loops and an extended back loop to ensure your shorts won't ride down on bumpy trails. For slimmer riders like me, I especially appreciate the Velcro waist adjusters that help refine the fit with or without a belt. One complaint I have heard though is that the Endura branded graphics sometimes start peeling off after a few washes, causing them to lose a point in my rating.
For riders who don't need as many pockets or as much ventilation, Endura makes the SingleTrack Lite which is also rated highly and comes in at a similar price of $99. While not a budget short, the SingleTrack II and Lite offer the same amount of performance as more expensive, bigger brands.
Best Women's MTB Short
3. Fox Women's Ranger Shorts
KEY SPECS
| | |
| --- | --- |
| Material | Shell: 65% polyamide nylon, 29% polyester, 6% elastane |
| Lining | 66% polyester, 17% polyamide nylon, 17% elastane |
| Sizes | XS-XL |
PROS
Included padded liner
Excellent value
Comfortable and stretchy
CONS
Short inseam is not everyone's preference
The Fox Women's Ranger is a unique pair of shorts with a 12" inseam that comes with a removable liner. At first glance, they look much shorter than other models but that's because they are meant to sit lower on the hips rather than up on the waist. The short dusts the top of the knee, so there's still room for knee pads. If you are looking for a long-coverage short, this is probably not the one.
To my eye, they look great both on and off the bike and have a secured zip pocket to stash your valuables. The outer layer is stretchy with ripstop properties that'll hold up on the rowdiest of trails. The creative mixes of materials make the padded liner with a chamois extra comfy. There's also a low-profile waist adjustment system to hone in on the perfect fit.
The hip-riding silhouette isn't for everyone, though, so they lose points for popular appeal. Based on current prices, though, the shorts are an absolute steal. They are on sale from their normal $90 price meaning you can get serious performance for less than half the price of other shorts on this list.
Best All-Rounder Women's MTB Short
4. POC Essential MTB Shorts
KEY SPECS
| | |
| --- | --- |
| Material | Nylon fabric |
| Sizes | XS-XL |
PROS
Smart zipper choices
Great fit
Competitive price
CONS
Knee cut works best with POC-branded pads
Known for their distinctive helmets, the POC brand also makes a women's MTB short that stands out from the crowd. The Essential MTB Women's Shorts are designed to provide complete freedom of movement while being cut close to the body. I like that their silhouette is less baggy than other models— the stretchy nylon material adapts to the rider.
There's a raised back for additional protection and the tapered legs work great alongside knee pads. In terms of pockets, there are two zippered hand pockets and a smaller zipped pocket on the rear that can fit cards or tiny valuables. The Velcro waist straps— featured on my MTB shorts in this roundup— deliver a fine-tuned fit.
One potential negative is that the shorts are designed specifically with POC knee pads in mind, so other knee protection systems might have a less-than-ideal fit. This lowers my rating slightly but the knee cut appears conventional enough to be compatible across the board.
For XC racers who want a skin-tight pair of shorts, the MTB Air Layer Bib Shorts are a great option for both men and women. The built-in chamois and over-shoulder straps guarantee a snug fit to stay aero and efficient lap after lap.
Best Warm-Weather MTB Short
5. Patagonia Dirt Roamer MTB Shorts
KEY SPECS
| | |
| --- | --- |
| Material | 86% recycled polyester, 14% elastane |
| Sizes | XS-XL |
PROS
Unique 12.5" inseam
Compatible padded liner option
Great for hot weather
CONS
Shorter inseam not for everyone
The Patagonia Dirt Roamer shorts let riders sport high-quality cycling apparel while taking care of the planet, too. Patagonia's commitment to sustainability and material recycling isn't the only reason you should buy these shorts, though— the lightweight construction makes them the go-choice for warm-weather riding.
Available in both men's and women's versions, the fabric is highly breathable and has a 4-way stretch. There's a DWR (durable water repellent) finish so keep moisture and mud away and buyers can rest assured the product is Fair Trade Certified™ sewn— for me, that's a major plus.
While most MTB shorts have either a 12" or 14" inseam, the Dirt Roamer features a less-common 12.5" length. The relatively short inseam might not be ideal for every rider, but it works wonders for staying cool on hot rides. The shorts are compatible with Patagonia's Dirt Roamer Liner Shorts (sold separately) if you want some extra padding on longer rides.
Buyer's Guide to Mountain Bike Shorts
Want this information in video format? Check out this helpful clip!
At first glance, mountain bike shorts can appear to be just another type of outdoor apparel, but there are many details that make them ideal for riding. Be prepared to spend more than you would spend on a normal pair of shorts— MTB shorts are built to stand up to abuse on the trail and last a long time. To get the most back for your buck, check out the advice below on how to pick out the perfect pair of shorts for your next outing.
Getting the Waist Right
The most crucial part of mountain bike shorts is the waist. Shorts need to be tight enough around the waist to prevent riding up or falling down while the rider is bouncing around the trails, but the waistline shouldn't dig into the rider's hips in an uncomfortable way. Many models have a belt-free elastic band that hugs the waist and conforms to your body— a useful comparison are those ever-comfy yoga pants we know and love.
For riders who want to make sure their shorts don't go anywhere, there are options with a built-in nylon belt or integrated belt loops. MTBers frequently switch between sitting in the saddle and on top of the pedals so shorts can have a habit of riding down. Belted models can offer a more versatile and casual appearance that looks natural off of the bike as well.
Watch out for shorts with a raised waistline at the rear of the shorts. This design is intentional and can help keep your shorts from riding down. The shorts may look like they have a very low front and raised back, but while on the bike, they fit just right. Another common feature is velcro tabs along the waist that can refine the fit in a flash.
Fabric and Materials
Mountain bike shorts have a characteristic feel and are built noticeably tough while still being comfortable. The selected materials range from short to short but typically involve a blend of synthetic materials such as nylon, elastane, and even a touch of merino wool.
Some shorts have small perforations that can let air through, making them a good choice for hot-weather rides. Other models have more robust fabric that can keep the rider warmer (at least a bit, they are just shorts after all!) and repel rain or mud via a water-resistant coating.
Fit: Tight or Loose?
Gravity riders and downhill enthusiasts are drawn towards heavier-duty shorts with thicker fabric that can protect the legs from scrapes and scratches. The shorts aren't too tight to the skin and often come with ripstop materials for extra durability and abrasion protection.
Speed-oriented enduro racers and XC riders often go for tighter-fitting shorts made of stretchy, lightweight fabrics. A style that's borrowed from Lycra-clad road cyclists, mountain bikers claim this type of short offers better freedom of movement and can be more aerodynamic, too. As a road biker myself, I love this style for its form-fitting feel and inability to get caught on things.
Color Options
MTB shorts are notoriously dull when it comes to their colors, but the earth-tone palette typically matches the surrounding terrain. Most trail enthusiasts aren't too bothered by this and if you want to express your personal style, feel free to snag the brightly colored shorts that normally go on sale first— or include a splash of color on your helmet or bike!
Length
This type of cycling apparel is relatively long in order to protect from minor scratches and keep away mud or dirt. Many models cut off slightly above or at the knee to provide good coverage while still offering an excellent range of motion.
If you wear knee pads, check out dropped-knee mountain bike shorts. They are designed to have a higher cut behind the crook of the knee and a longer section that drops over the top of the knee. The effect while riding is that the shorts let you pedal comfortably and extend to your knee pads so there isn't an awkward gap where skin shows through.
Pockets
Pockets are the definition of utility and most MTB shorts come with a couple of places to store ride essentials. Zipped or Velcro closures are necessary so your valuables don't fly out of your shorts mid-ride, but I don't recommend carrying heavy objects in your shorts either. I'd say the pockets are more designed for off-bike usefulness when you are getting to the route or doing some trail-building.
Having a couple of pockets can come in handy but I wouldn't worry about this consideration being a dealbreaker. Cargo pants went out of style a while ago so I think we can take that as proof that more pockets don't always mean they're better.
Padded Liner or Chamois: Worth It?
Mountain bikes have the option to wear a padded liner— or chamois— underneath their shorts for added comfort. Some shorts have the pad already sewn in and others can be worn separately, making them easy to remove and wash. If you frequently suffer from a sore bum on your rides, I highly recommend purchasing a chamois-equipped pair.
Frequently Answered Questions
Do I need mountain bike-specific shorts?
Once you leave the bike paths behind and switch over to trails, MTB shorts are a crucial piece of kit. Their unique features keep you comfortable and allow for excellent freedom of movement while riding in the saddle or standing up.
Should I wear a chamois for mountain biking?
If you go on extended rides, a padded liner or chamois can prevent a sore bum. While not necessary on short outings or if you spend most of your time out of the saddle, this extra cushion can significantly improve your comfort levels.
Why are mountain bike shorts more expensive than regular shorts?
MTB shorts are made of advanced fabrics with properties that are useful out in the wild. MTB shorts have a specific construction with a raised back, well-positioned pockets, and comfortable taper along each leg. They use stretchy materials that are resistant to ripping and can repel water or mud.
Why do MTB riders wear baggy shorts?
Mountain bikers typically wear shorts that are loose around the leg in order to achieve maximum freedom of movement and let riders to work off the bike, whether that's trail building, hiking up, or other related activities.
Do mountain bikers wear chamois?
Yes, some mountain bikers wear a padded liner or chamois under their MTB shorts for added comfort on longer rides. If you spend a lot of time in the saddle or are prone to a sore bum, a chamois is a great solution to improve your outing.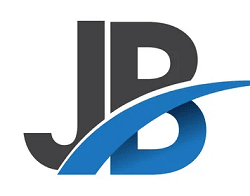 Jeffrey Brown is a writer, editor, and professional bike mechanic with over 7 years of experience working in full-service and community-based bike shops. As a bicycle educator, he has supported youth programs across the US that teach bike mechanics and life skills to prepare the next generation of cyclists.
Jeffrey began his professional mechanic career at his university bike co-op, so he recognizes the grassroots power of the cycling community. Initially self-trained as a mechanic, his subsequent positions as manager and lead educator gave him official training. He has won various awards and grants for his role as a bicycle and environmental advocate.