(Last updated on January 25th, 2023)
At the time of publishing this article, there are no less than 100 bike manufacturers in the world who have produced over 136,758,000 individual bikes this year alone.
Finding the right bike and the right biking brand you can trust is a real uphill battle with such staggering numbers. Recent advances in aluminum and carbon fiber manufacturing have caused a huge influx of new bike makers into the market, all at various calibers.
The days of heading to the hardware store or Walmart for the only bike available, the Huffy of your dreams are gone.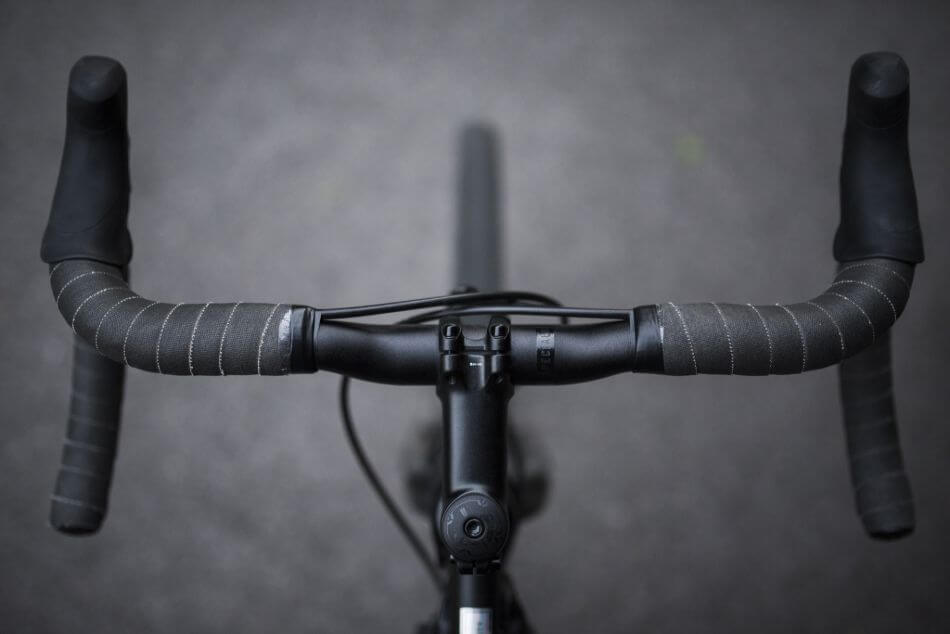 Don't worry, though. That's a good thing. Because with more choices in the market, the best brands are forced to really deliver.
In the universe of manufacturers and choices today, the best brands shine. By picking one of those brands and finding the right bike, you'll be able to dial in the experience like never before.
The bike brands that have established a trustworthy reputation over the years are not always the biggest companies (though a few are), but they all offer a wide selection of bikes and accessories at various price points. This allows the brand to satisfy any budget and get people riding bikes, whether an elite racing machine or a simplified kids bike.
The bike brands on this updated list for 2023 go beyond just producing bikes. They push innovation, host bike events, and give back to the wider cycling community. If there's one thing that cyclists all know, it's that there's a strong bond that links us together.
What Makes a High-quality Bike Brand?
There are so many bike brands out there that it can be difficult to determine which ones are good brands that offer reliable, quality products. Recent advances in aluminum and carbon fiber manufacturing have caused a huge influx of new bike makers into the market, all at various calibers.
The bike brands that have established a trustworthy reputation over the years are not always the biggest companies (though a few are), but they all offer a wide selection of bikes and accessories at various price points. This allows the brand to satisfy any budget and get people riding bikes, whether an elite racing machine or a simplified kids bike.
The ten bike brands on this updated list for 2023 go beyond just producing bikes. They push innovation, host bike events, and give back to the wider cycling community. If there's one thing that cyclists all know, it's that there's a strong bond that links us together.
How We Ended up With This List of The Best Bike Brands
It wasn't easy to come to a consensus about the best bike brands of this year. Each member of our team of bike experts has their personal preferences and unique experiences with different brands. However, we tried to be as unbiased as we could and ground the selection of this year's nominees in objective traits of each brand.
We prioritized brands that offer a large diversity of bike models, produce some creative innovations or new technologies, sell bikes at various price points, and utilize dependable componentry.
Don't get us wrong, though; there are amazing boutique bike brands out there that fabricate amazing frames or introduce jaw-dropping tech. We wanted to focus on a wider audience and offer a brand guide accessible to all types of riders.
Size/Fit
Aside from the bike style, the size of your bike is the most important thing to consider. The ideal frame dimensions will be based on the type of bike, but also your height and inseam.
Don't worry too much, though. All of the manufacturers above have frame sizing charts for their bikes. And once you get your ride home, you'll really be able to dial it in with a custom bar width, stem height, and seat height.
Build/Components
When choosing a bike from the top brands, you'll notice many manufacturers offer the same bikes at various prices.
Those prices are reflective of build quality and the level of the components. For example, you may be able to get the same gravel bike model in a steel frame or a carbon frame.
Just remember, a more expensive choice isn't always the best choice.
At the end of the day, you'll want to choose your build based on how you'll actually ride it.
For example, a top-of-the-line carbon mountain bike might sound nice for many riders, but the weight savings to price ratio may not add up if you arent out racing. And the bike won't be as durable at the end of the day. So if you're just learning and crashing more often, an aluminum bike might make more sense.
Aesthetics
If you're picking up your first bike, you may be thinking… Looks, well, duh. If you're a seasoned vet, however, you probably know what I mean.
See, to me, aesthetics means purchasing the bike you want today AND tomorrow.
Trends come and go, so if your budget's tight, consider keeping it between the narrows. Riding up to the top of a jump line on a bike you hate or think is ugly or outdated won't just be embarrassing. It'll be dangerous.
See, you're out there to get out of your head, not in it, and overthinking the look of your bike will lead to overthinking that second shark fin around the corner.
Top 13 Bike Brands of 2023
| | | | |
| --- | --- | --- | --- |
| Brand | Bike Type | Price Range | Where to buy? |
| Giant | Road, mountain, gravel, ebike, hybrid, kids | $-$$$ | View products |
| Cannondale | Road, mountain, gravel, ebike | $$-$$$ | View products |
| Trek | Road, mountain, gravel, hybrid, ebike, kids | $-$$$ | View products |
| Canyon | Road, mountain, gravel, hybrid, ebike | $-$$$ | – |
| Specialized | Road, mountain, gravel, hybrid, ebike | $-$$$ | View products |
| Orbea | Road, mountain, ebike, urban | $$-$$$ | View products |
| Kona | Mountain, gravel, urban, ebike | $$-$$$ | View products |
| Santa Cruz | Mountain, ebike, gravel | $$$ | View products |
| Salsa Cycles | Urban, road, mountain, fat bikes | $$-$$$ | View products |
| Rad Power Bikes | Electric bikes | $$-$$$ | – |
| NS | Road, mountain, gravel | $$$-$$$$ | View products |
| Rondo | Gravel, road, urban, mountain | $$$-$$$$ | – |
| Juliana | Gravel, mountain, road | $$-$$$$ | View products |
The common denominator for all the great bicycle brands is a rider-first mentality.
These brands continue to innovate, are steeped in the riding community, offer an expansive wall of cycles to choose from, exercise premium quality control, and give professional and amateur riders the support, customer service, and feedback they need.
1. Giant
The Taiwan-based brand lives up to its catchy name because it is the biggest bike maker in the world. Most of today's bike manufacturing and carbon fiber development happens in China and Taiwan, but Giant's success story started long ago.
In the late 1970s and 80s, Giant secured a huge contract to produce bikes for Schwinn, giving the company the big boost it needed. The two bike brands later parted ways, but Giant already had a foothold in the industry and produced all their own parts, something we call an original equipment manufacturer (OEM).
Giant even produces bike frames and other parts for other top bike brands. Giant has the expertise and advantage that comes from knowing the base components of their bikes inside and out, allowing them to build some stellar machines. Solid performers on tough trails, race circuits, or urban roads, these days Giant bikes aren't too hard to spot.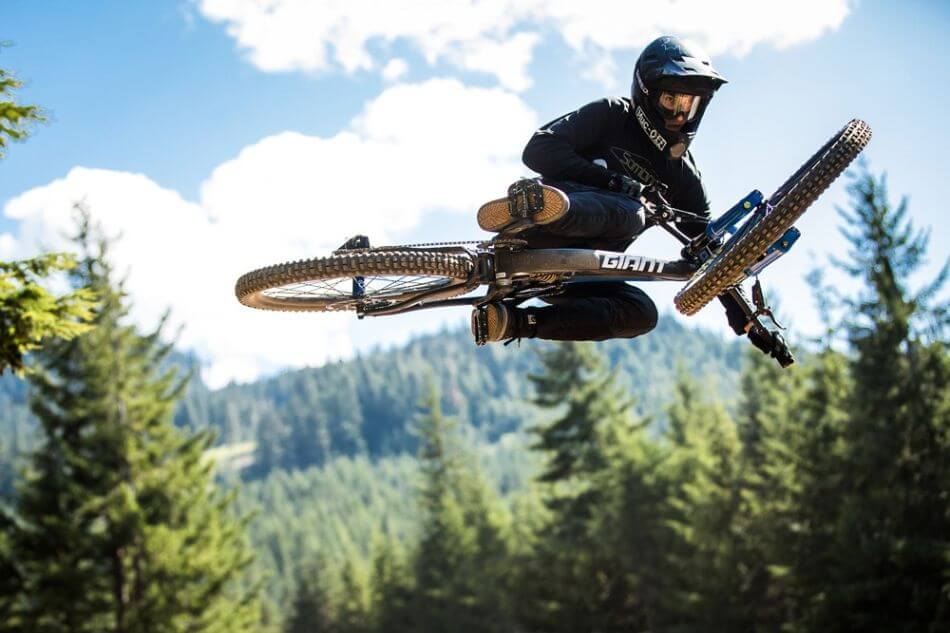 Giant Bicycles also runs the Liv sub-brand, which is a newer brand dedicated solely to female riders. Liv produces bikes with women-specific frame geometry and components like narrower handlebars and saddles to increase comfort and performance. Many brands offer women's bike models, but Giant has dedicated a large portion of its business to meet the unique needs of female cyclists.
2. Cannondale
I'll try to be impartial, but I have to confess that I own a Cannondale road bike… and it's great. I bought my Cannondale road bike because of the impressive performance I got for the money. But don't just take my word for it—Cannondale has dedicated fans from around the world. Another American brand that made its start in the 1970s, Cannondale, began with innovative accessories and the iconic Bugger, the world's first bike-towed trailer. Soon after, they created solid touring bikes, off-road models, and successful aluminum road racers.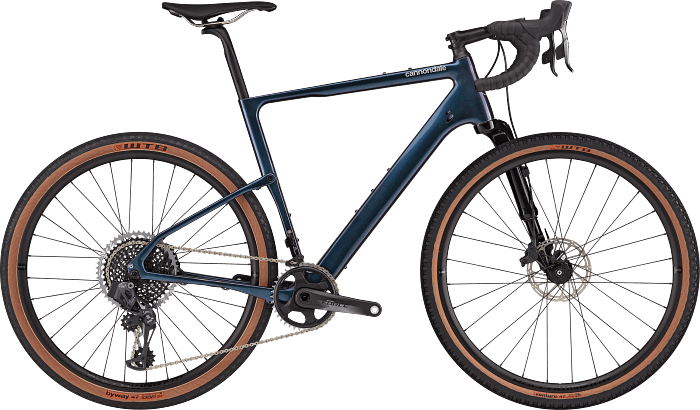 Cannondale has kept that innovative spirit alive with, for example, the recent 'Lefty' system, a wild, asymmetrical suspension and fork combo that sits only on the left side of the front wheel. These new pieces of tech aren't gimmicky either; performance speaks for itself, and Cannondale's bikes are among the best out there.
If you are a diehard fan of aluminum frames— even in the face of the carbon fiber craze— Cannondale has got you covered. Another example of their innovative prowess is their CAAD (Cannondale Advanced Aluminum Design) technology to make frames even lighter, stiffer, and compliant in all the right directions.
3. Trek
Trek is the biggest bike company based in the US, having an almost 25-percent market share of independent bike sales domestically. The behemoth cycling brand got its modest start in Waterloo, Wisconsin, in 1976, headed by a small group of dedicated cyclists. Their solid reputation grew quickly, and they obtained star status with their huge success during the Tour de France races of the early 2000s.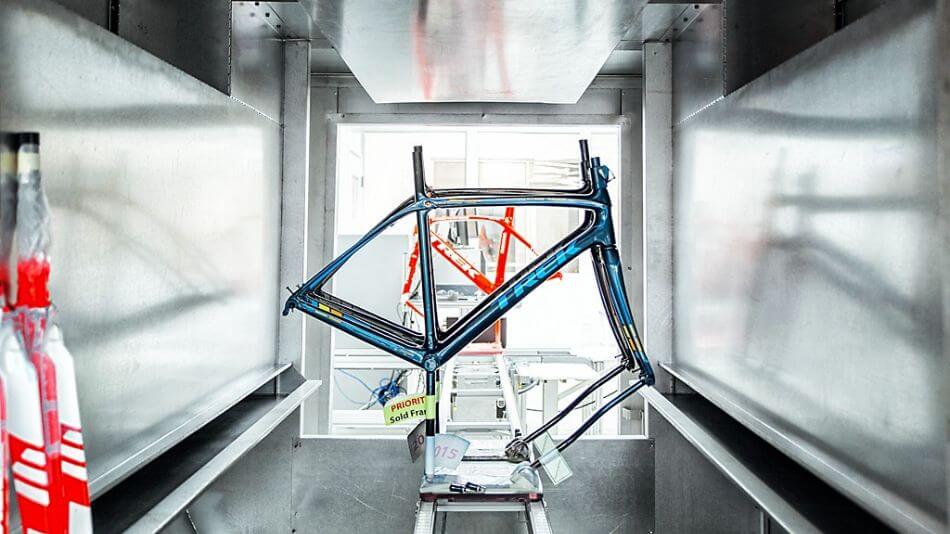 Originally, Trek manufactured all their bikes in the US but has since moved most of its production overseas, a common trend shared among other brands. Trek builds almost every type of bike and offers them at several price points within most of their model ranges. Trek dominated the hardtail mountain bike scene starting in the 1990s and 2000s and has, more recently, offered an impressive line-up of hybrid bikes perfect for the urban jungle, from city streets to college campuses.
Trek has been a consistent and strong voice in bicycle advocacy and encouraging female cyclists. The company has launched campaigns to improve bike infrastructure and cut down on our dependence on cars and created several women bike racing series, paying equal prize money to the male and female winners of the Cyclocross World Cup in 2017.
4. Canyon
A more recent brand, Canyon, has soared in popularity because of its impressive bike offerings and direct-sales method. Canyon is a German manufacturer that's already well known in Europe and is an exciting new addition to the US market. The brand is unique because they sell to customers directly from their online store and ship the bikes to their door, cutting out intermediaries and lowering costs.
Canyon bikes are well-represented in professional cycling events, so it's undeniable that they make high-quality, race-winning machines. But you don't have to be a pro to ride their bikes. They offer more affordable options that are often cheaper than their competitors because Canyon sells direct.
One of Canyon's most well-known models is the Endurace, a budget-friendly road bike with increased comfort. Another Canyon staple is the Aeroad aerodynamic road bike, a common choice among pro pelotons. My personal favorite is the Canyon Grail gravel bike, with its innovative, oh-so-funky handlebar system to increase hand and wrist comfort.
5. Specialized and S-works
Another top brand based in the US is Specialized. This iconic brand was founded in 1974 and made its mark on the cycling world in 1981 with the Stuntjumper, the first mass-produced mountain bike. That model is still around today, albeit with flashy new upgrades, and Specialized has continued to produce quality mountain, road, and hybrid bikes as well as electric bikes.
You may have seen the words "S-WORKS" flash across your TV screen during coverage of high-profile bike races. S-WORKS is the top tier of bike models offered by Specialized across their ranges of road, mountain, and gravel bikes. These feats of engineering cost a pretty penny but demonstrate Specialized industry-leading innovation and new tech.
Whether or not you are riding an S-WORKS machine, the advanced designs often trickle down to their more affordable options.
6. Orbea
Potentially the oldest bike brand globally, Orbea has survived several wars and dire financial straits to continue producing top-notch bikes. The Spanish brand is based in the Basque Country, a zone known for its rich cycling tradition, and started as a rifle manufacturer in 1840. The Spanish Civil War transformed the company into a bike builder, and it quickly made a name for itself in cycling events across Europe.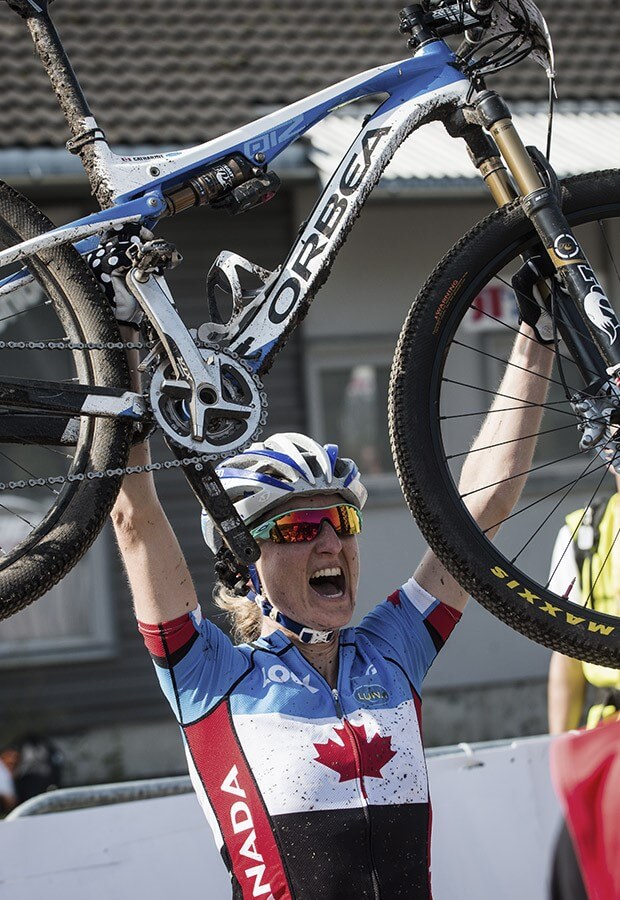 In the 1960s, the employees of Orbea bought the brand and turned it into a cooperative, and constructed a larger factory to boost production of bikes outside their traditional road bikes. They started building mountain bikes in 1989. Well-loved among professional riders, Orbea has a keen eye for sleek aesthetics in all their models that range from triathlon, urban, and mountain bikes.
The most famous Orbea bike is the Orca. Besides having a killer name, this flagship model in their road bike range is stiff, light, and crazy fast. It is offered at various componentry levels so you can easily match your wants with what your wallet can handle.
7. Kona
Born in the Pacific Northwest, one of the most cycling-rich places on the continent, Kona has been producing impressive mountain bikes since 1988. They now make a more diverse range of road, commuter, and cyclocross bikes, but Kona's design philosophy is inspired by technical mountain terrain and an adventurous spirit.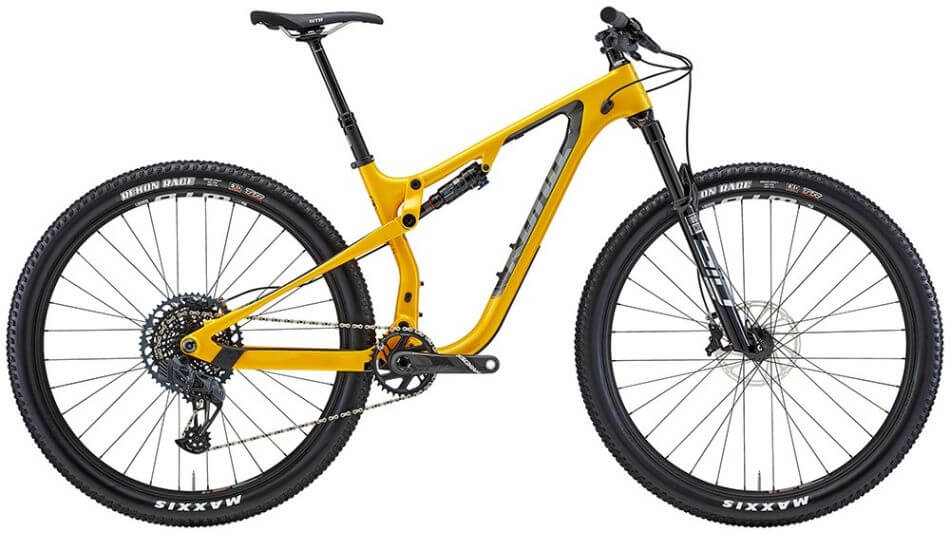 The founders, Dan Gerhard and Jacob Heilbron, still run the company and were key players during the mountain bike technological revolution in the 90s with new frame shapes, straight leg front suspension, and creative materials.
Not on everyone's radar if you're not an MTB junkie, this is a great brand to check out if you are thinking of riding some more off-road trails or just want to upgrade your current mountain bike setup. I'm mostly a roadie, but even I can appreciate the amazing complex suspension designs characteristic of Kona mountain bikes.
8. Santa Cruz
The brand gets its name from the cool, outdoorsy beach town on the coast of California, and they honor their roots by sticking to their outlandish personality and high-octane MTB bikes perfect for the local mountains. These bikes often have some of the most unique paint jobs on the market, but they aren't just for show; they lead the way in downhill mountain bike performance.
I mostly ride on the road these days, but every time I see a Santa Cruz bike, I immediately get the craving to hit the downhill trails and mountain bike parks. It's California-cool at its finest with the technology to back it up. If you are a suspension and componentry nerd, the Santa Cruz brand is sure to please.
The bikes aren't the most affordable, ranging from $1,500 to $10,000, but we wanted to include Santa Cruz on the merit of their commitment to making bikes with personality. If you are a dedicated mountain biker and you've got the cash, you can't go wrong with the eye-catching Santa Cruz terrain-tackling machines that ride even better than they look.
9. Salsa Cycles
If a bike could tickle your taste buds, a bike from Salsa Cycles would surely do the trick. Founded in the 1980s in California, the bike brand now operates under Minnesota-based bike conglomerate Quality Bike Parts, which also manages Surly Bikes and All-City Cycles, which by themselves deserve honorable mentions.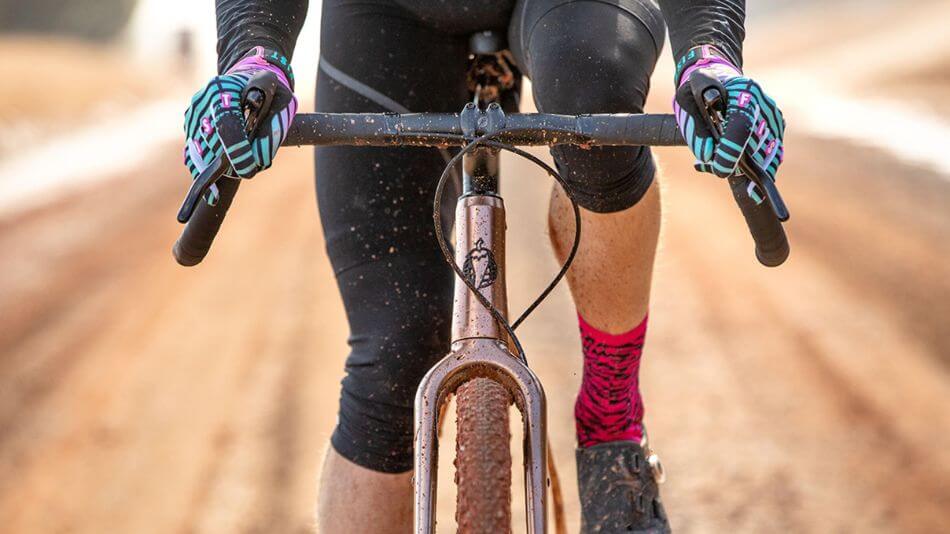 This brand produces a range of different types of bikes, but we always seem to see a disproportionate quantity of commuters on Salsa bikes in the city. A step (or two or three) above the run-of-the-mill hybrid bike, Salsa models often come ready for rear racks, fenders, and other mounts to pimp your daily ride.
One of Salsa Cycle's claims to fame is that they created the gravel bike craze back in 2008 with the introduction of the Salsa Warbird, a bike built with road bike geometry with extra off-road capabilities. If they anticipated the now hugely popular trend of multi-surface road riding, Salsa Cycles must be doing something right.
10. Rad Power Bikes
It's 2023, so it's only right to include an electric bike brand. Over the past few years, especially during the pandemic, sales of electric bikes have skyrocketed. There are plenty of brands in the market, and more continue to enter the emerging market, but Rad Power Bikes has hit the sweet spot of offering superb bikes at a great value.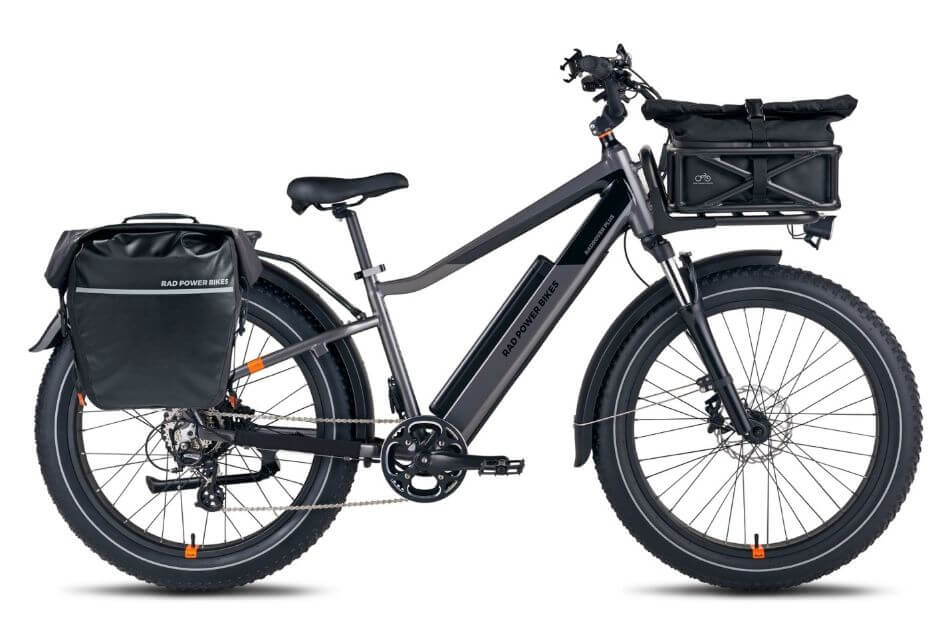 The all-rounder RadRover model, now in its 6th edition, took the world by storm and cemented the company's position as the largest e-bike brand in North America. They offer a wide range of e-bikes built for specific purposes, from quick commuting to fat tire adventures in snow or sand.
By upgrading their flagship models, Rad Power Bikes can incorporate recent ebike technology into the newer versions. The ebike industry is experiencing a huge boom after being quite slow to take off, so it's important to stay relevant and learn about advancements. Rad Power Bikes is leading the pack when it comes to delivering a quality ebike at an accessible price.
11. NS
North Shore Extreme Bikes was founded in 2003 and rebranded to NS Bikes in 2004 by lifelong cyclist and owner Szymon Kobylinski.
From the beginning, NS Bikes has grounded itself in a forward-thinking approach to "extreme" biking. NS Bikes prides itself in caring about the bikes, the people, and the places they ride them. NS bikes are just flipping cool! Can I say that?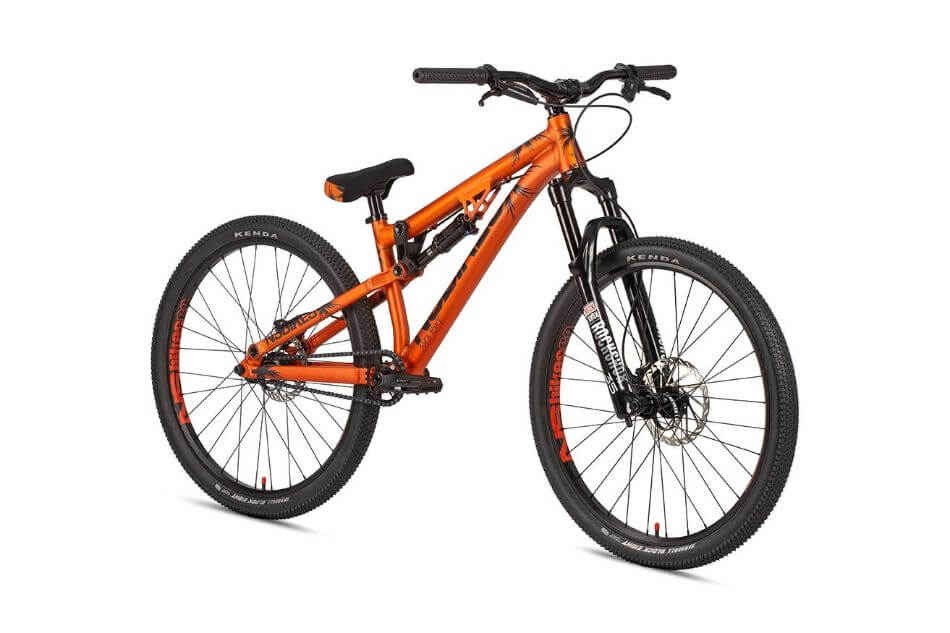 When NS Bikes released their first frame, The Streetlegal, it took the biking world by surprise. Since then, NS Bikes frames have gone through over ten evolutions, always managing to change with the riders and styles while staying true to their ultimate form. The one constant through all the progression is a singular focus on the extreme. Because NS Bikes focuses closely on a specific style of riding, they can deliver the best product that singular focus provides.
Don't believe me? Just take a look at their stable of professional riders. These people know bikes.
12. Rondo
Rondo is NS Bikes founder Szymon Kobylinski's second brand on this list. And Rondo has only been around since 2019! Rondo makes this list because of its focus on the beauty of biking. Rondo wants their bikes to stand out from the crowd, and they do. They wanted to change the way drop bar bikes are perceived, and they have.
Rondo believes the future is beyond the pavement, and after one look at their bikes, you'll agree. Rondo is also on this list because their bikes arent just pretty. They're innovative. They may even be the future of gravel biking. With multiple frame builds and the world's first variable geometry gravel bike, thanks to an adjustable carbon twin tip fork, Rondo is the perfect brand for every rider walking that thin line between the pavement and the trail.
Rondo bikes also come with a full manufacturer warranty, and the brand even offers "crash replacement" that will knock off 50% of the bike's replacement cost in the event of a bike-breaking accident.
13. Juliana
A list of the best bike brands in the world wouldn't be complete without California's beloved Juliana.
Founded in 1999, Juliana makes bikes for female riders from female riders. Girls Gotta Eat Dirt, too, and Juliana provides female mountain bikers with a platform to do it. Their rugged builds are designed to go up, down, and all over the mountain, and a brand that focuses on female athletes is a real breath of fresh air in what sometimes feels like an old boys' sport. And Juliana doesn't just make smaller bikes. Instead, they optimize every feature for women riders from the suspension to the geometry.
Not to mention Juliana is owned but not operated by the parent company Santa Cruz. That means they have all the r and d and financial support that comes with a big brand but complete creative freedom to deliver female riders what they want.
Buying Guide To Choose The Right Bike For You
Step 1: Think About Where You Typically Ride.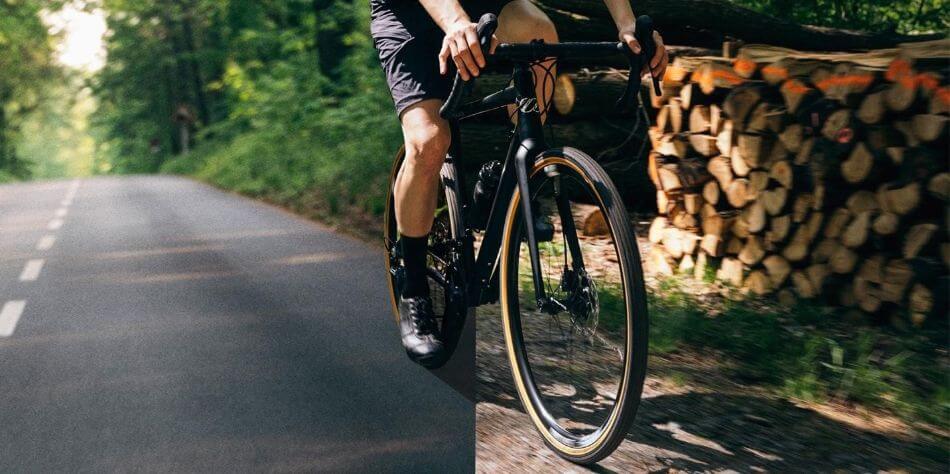 The best way to start your search is to reflect the type of terrain you will be most frequently riding. All bikes are purpose-built based on their ideal locales, such as mountain trails, park paths, city streets, or smooth roads. Think about the last five times you used a bike— where did you go? If you want to start riding a new terrain— like trying out mountain biking— then you already know your answer!
Step 2: Pick a Brand That Offers That Type of Bike.
There are hundreds of bike brands out on the market today in stores and even more online, so it can be overwhelming at first. We've made sure to explain which types of bikes each company specializes in so you can decide whether that brand is right for you.
Step 3: The Fun Part— Explore The Various Models.
For us, this is the most exciting process of buying a bike. Test riding several bikes in-store or browsing the many options online is a fun way to explore and learn about bikes. Use this time to dive deep into the features available on each bike and what jumps out to you as being useful for your riding style. Do you like bikes with front suspension? Do you prioritize efficiency over comfort?
Step 4: Select The Right Frame Size.
Most bike manufacturers provide a bike sizing guide based on rider height or leg inseam for the specific model. Refer to your measurements and the bike brand's recommendations. If you are in-between sizes or are unsure about what frame size to pick, check out our in-depth article here about how to measure bike size.
Step 5: Choose Any Add-ons or Accessories That Match Your Needs.
This isn't a necessary step in the buying guide, but it can be beneficial. Lots of bike sellers these days give you the option to add accessories to the bike you want to purchase. This can be a plus because you know the add-ons, such as a rear rack, fenders, or lights, will be compatible with your bike. If you aren't completely sure, don't worry, you can always buy additional parts once you have the bike and have ridden it for a while.
Frequently Asked Questions (FAQs)
What bicycle brand is best?
I'd love to give you a simple, quick answer to this question, but it's not that easy. Bike brands specialize in different types of bikes at distinct price points. Reflect on what kind of bike will best match your riding style and find the brand in this list that can suit your needs. These are all quality brands so they won't disappoint!
Which is the world's number 1 bicycle company?
The answer here depends on what exactly we are using to measure being "number 1 in the world". That said, the largest bike company in the world in terms of production is Giant Bicycles. They are unique because they cover the entire process of research, development, and manufacturing of their own bikes.
Which country makes the best bicycles?
In today's globalized bike industry, bikes are typically made of different parts that are sourced from all over the world, not just one country. US bike brands, like Trek, produce some of their bikes domestically and others across the world. China and Taiwan produce a large amount of bike parts and carbon fiber. Traditional Italian and Spanish brands are known for their high quality bikes.
What is the biggest US bike brand?
The biggest US bike brand is Trek Bicycles. They have one of the longest histories for a US bike brand and have continued to innovate and grow as one of the top bike brands, not only in the US, but in the world.
What is the best mountain bike brand?
In this writer's humble opinion the best mountain bike brand is Orbea. The name won't be super familiar to a lot of new riders, because they aren't US-based, but don't let that full you. Orbea makes beautiful rides, they're employee-owned, and their newest bikes push the limits of rider-first technology. Bonus: Take a look at GMBN's peek at the new Orbea 2023 Rallon and the history of enduro racing.
What is the best road bike brand?
I'm gonna cheat a bit here and recommend any of the big three. Specialized, Giant, and Trek have been making road bikes for like, ever. Their deep pockets(r&d baby), extensive knowledge, and commitment to road biking make them the top choice for serious road riders.
What is the best bike brand in the world?
If I had to choose, I'd choose all of the bikes listed above. If I really had to choose, I'd go with Giant. The company generally sells more bikes than any other brand for a reason. They know what they're doing. They have a wide range of cycles for every riding level, and they even offer apparel and gear. Giant is a one-stop shop for novice cyclists up to the pros.
Do bike brands matter?
Yep. Choosing the right brand FOR YOU will ensure you get a quality ride that suits your style. You'll also be voting with your dollar. By knowing a bit about the brand and picking one that gives back to the riding community, you can make sure future riders everywhere get the enjoyment you do today. 
Got more questions or comments about the top bike brands of 2023? Drop us a line to let us know!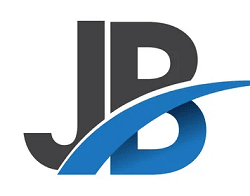 Jeffrey Brown is a writer, editor, and professional bike mechanic with over 7 years of experience working in full-service and community-based bike shops. As a bicycle educator, he has supported youth programs across the US that teach bike mechanics and life skills to prepare the next generation of cyclists.
Jeffrey began his professional mechanic career at his university bike co-op, so he recognizes the grassroots power of the cycling community. Initially self-trained as a mechanic, his subsequent positions as manager and lead educator gave him official training. He has won various awards and grants for his role as a bicycle and environmental advocate.