(Last updated on March 1st, 2023)
Mountain biking's popularity has skyrocketed in the past few years, and new brands have popped onto the scene. It's hard to know which brands to trust and which brands to pass on, but don't sweat it— this guide is here to help. Read on to discover the best mountain bike brands of 2023 and find your ideal match.
What Is a Mountain Bike?
Mountain bikes are designed to handle tough terrain and gnarly obstacles so you can focus on having fun out there on the trails. Other bike categories like road bikes, hybrid bikes, and gravel bikes don't have the off-road capabilities of mountain models. Most MTBs come with wide tires and upright frame geometry to increase comfort while riding over rough bumps and jumps. Mountain bikes often have suspension systems and heavy-duty disc brakes built specifically for intense riding and high-speed descents.
While all mountain bikes share a general design philosophy, several distinct types of mountain bikes are suited to different terrains. Not all bike brands manufacture every type of MTB. Take a look at the categories to see which one best fits your riding style.
Types of Mountain Bikes
Cross-Country (XC)
Designed for speed in XC races
Performs best on smoother singletrack trails
80-120mm suspension
Hardtail or full-suspension options
Around 69° headtube angle
Trail
For beginner/moderate singletrack and dirt roads
Can handle roots, rocks, and small drops or jumps
120-150mm suspension
66-68° headtube angle
All-Mountain/Endurance
Singletrack with uphill and downhill terrain
Good all-rounder option for serious riders
Built for technical terrain with rocks, medium drops, and jumps
140-180mm suspension and rear shocks
65-67° headtube angle
Downhill
Made for going fast down very technical terrain
Descents on steep trails and riding bike parks
Handles big jumps and significant drops
170-250mm suspension and rear shocks
Less than 65° headtube angle
Electric Mountain Bike
Electric motor with power supplied by a battery on the bike
Pedal assist and/or throttle mode to deliver extra power
Follow your local trails' rules on types of permitted ebikes
Related Article: Best Electric Mountain Bikes
How I Ended up With This List of the Best Brands
Mountain biking is increasingly popular in the US and across the world. These days, countless brands are trying to get a piece of the action. Also, recent innovations in bike manufacturing and material sourcing have made it cheaper to produce decent quality bikes, ushering in a new wave of companies. This can make it difficult to determine which brands are the good ones that offer reliable, high-quality products.
Don't worry, though; I've done the heavy lifting so you don't have to. I considered dozens of candidates for the best mountain bike brands and conducted in-depth research of their bike ranges, manufacturing process, and role in the bike community. I compared this data to user reviews and expert opinions, as well as my personal experience with the brands, to gauge the reliability and value of their bikes.
I prioritized brands that either only manufacture mountain bikes or offer a wide range of mountain bike models. I also gave points to companies that regularly innovate on traditional designs and stay creative to push the limits of MTB. When I'm on the hunt for a new bike, I take bang-for-buck quite seriously.
Most of the bike brands below sell bikes at various price points and utilize quality componentry to ensure the bikes are a good value. A bonus is if the bike brands are active members of the cycling community and host races, support women's MTB, or support professional riders.
The criteria I chose guarantee that almost any bike you'll purchase from these brands will be a worthwhile investment and trail companion for many years to come. Explore the detailed information below about each vendor and tips to pick out the best bike for you in 2023.
Top Mountain Bike Brands of 2023
Related Article: Best Mountain Bikes for Beginners
Most Dependable
1. Trek
KEY SPECS
| | |
| --- | --- |
| Year founded | 1975 |
| Location | Waterloo, Wisconsin |
| Popular models | Supercaliber and Marlin |
| Price range | $-$$$ |
A small bike brand with roots in Wisconsin has since transformed into one of the biggest bike manufacturers in the world, sponsoring professional teams of all disciplines. Trek isn't just for pros, though. They offer a wide range of bikes to match any budget. Trek produces quality mountain bikes and speedy road models and is well-known for its dependable hybrids.
Trek's long-lasting mountain bikes helped them climb the ranks since their modest beginnings. Notable models like the Multitrack from the 1990s are still around today due to their solid construction and versatile mountain-hybrid design.
Most Creative Designs
2. Santa Cruz/Juliana
KEY SPECS
| | |
| --- | --- |
| Year founded | 1993/1999 |
| Location | Santa Cruz, California |
| Popular models | Hightower and Heckler |
| Price range | $$$ |
Santa Cruz, one of my all-time favorite MTB brands, isn't afraid to think outside of the box and build creative bikes. For people looking for a mountain bike that's a bit different from the rest, a Santa Cruz machine is a sure bet.
The brand only fabricates mountain bikes and offers 14 models to choose from, ranging from hardtails to full suspension eMTBs. Compared to bigger brands, it's not a ton of options, but they prioritize quality over quantity. Santa Cruz manufactures one or two models of the common MTB subcategories, and it's hard to find faults in any of them.
Founded in California in 1993 and based in laid-back coastal culture, the brand has led the industry in innovative suspension systems and frame geometries. All the high-tech and fancy componentry come at a cost, though Santa Cruz bikes are far from being budget-friendly. That said, if you've got the cash, they're a worthwhile investment. The frames come with a lifetime warranty, too. Santa Cruz has plenty of confidence in their bearings, so the warranty applies to them as well.
In 2013, Santa Cruz officially launched their sister brand Juliana Bicycles which builds women-specific mountain bikes. The brand is named after former World Champion Juliana Furtado, who helped design the first women-specific MTB back in 1999. The several Juliana models feature custom-engineered grips, bars, saddles, and frame sizes to tailor ride comfort and performance to women's measurements.
Best for Online Purchases
3. Canyon
KEY SPECS
| | |
| --- | --- |
| Year founded | 2002 |
| Location | Koblenz, Germany |
| Popular models | Grand Canyon |
| Price range | $-$$$ |
As a relatively new brand, Canyon has cracked the code to offering a wide range of mountain bikes with great aesthetics. The designers at the German manufacturer never cease to engineer innovative features to boost performance out on the trails. Some ideas stick and spread to other brands while others are a bit too quirky— regardless, I love to see that kind of out-of-the-box thinking.
Canyon is a direct-sales manufacturer, which means they sell their bikes straight to customers. They circumvent a middle-man distributor in order to keep prices affordable. The brand has quality beginner bikes with impressive specs and professional models that can cost upwards of $5,000.
Canyon is featured heavily at pro races in mountain bike and road cycling disciplines. If you're looking for a good-looking and innovative MTB, Canyon has got you covered. With no brick-and-mortar stores, you'll have to purchase online.
Industry-Leading Tech
4. Specialized
KEY SPECS
| | |
| --- | --- |
| Year founded | Early 1970s |
| Location | Morgan Hill, California |
| Popular models | Stumpjumper and Rockhopper |
| Price range | $-$$$ |
Although Specialized was born from the bike touring experiences of its founder Mike Sinyard, the brand soon became synonymous with mountain biking. The company was started in 1974 and introduced the first large-production MTB, the Stuntjumper, in 1981. Specialized was an influential player during the explosion in popularity of mountain biking in the 1980s. The Stuntjumper's capable design and affordability skyrocketed the brand to the forefront of the cycling industry.
By the 1990s and 2000s, Specialized was manufacturing road and hybrid models and sponsoring professional teams. Nowadays, the brand sells bikes at every price point, so you're sure to find a bike that fits your budget. The S-Works brand is their premium range which produces some of the most expensive bikes out there, outfitting them with the latest tech and state-of-the-art accessories.
Best Bike Variety
5. Giant/LIV
KEY SPECS
| | |
| --- | --- |
| Year founded | 1972/2007 |
| Location | Taichung, Taiwan |
| Popular models | Trance, Talon, and Stance |
| Price range | $-$$$ |
Living up to its name, Giant is regarded as the biggest bike brand in the world. Giant was founded way back in 1972 in Taiwan and has since helped the small country transform into the world's hub for bike manufacturing.
With its headquarters located at the core of the bike industry, Giant sources quality materials and fabricates all their own parts, something we call an original equipment manufacturer (OEM). This means they are using their proprietary tech and not buying other brands' designs that are already out on the market.
Giant was a pioneer in the development of carbon fiber bikes in the late 1980s and continued to produce bikes of all categories. Their catalog of mountain bikes is extensive, and they offer quality electric mountain bikes. Their bikes aren't the most innovative or flashy, but the competitive pricing and great reputation are hard to beat.
Like Santa Cruz, Giant launched a sub-brand focused on women-specific bikes called Liv Cycling back in 2008. The Liv bikes have only increased in popularity since then and are featured heavily in professional women's bike racing. From beginners to experts, Liv Cycling is a great option for female riders.
Most Innovative Brand
6. Cannondale
KEY SPECS
| | |
| --- | --- |
| Year founded | 1971 |
| Location | Wilton, Connecticut |
| Popular models | Trail and Scalpel |
| Price range | $$-$$$ |
An American brand known across the world, Cannondale has a reputation for innovation and high-tech materials. Back in the 1970s, the brand got its start by manufacturing the world's first bike-towed trailer, the Bugger. That pioneering spirit soon led to the brand expanding into bike fabrication, including mountain bikes.
When carbon fiber was introduced to the bike industry, Cannondale was one of the first brands to achieve great performance with the new material. They also have their flagship aluminum frame construction called CAAD, or Cannondale Advanced Aluminum Design, which they consistently update every couple of years.
One of my favorite Cannondale innovations is their funky yet effective 'Lefty' system, where the front fork and suspension sit only on the left side of the front wheel. Cannondale has a decent range of bikes at different price points, but it isn't a brand that focuses too much on the cheaper, budget-friendly models.
Great MTB-Specific Design
7. Kona
KEY SPECS
| | |
| --- | --- |
| Year founded | 1988 |
| Location | Ferndale, Washington |
| Popular models | Process, Hei Hei, and Honzo |
| Price range | $$-$$$ |
A fan-favorite among MTB junkies, Kona is a great brand to check out if you're looking for a high-spec bike with personality. Founders Dan Gerhard and Jacob Heilbron started Kona in 1988, right at the beginning of the mountain bike technological revolution, putting their minds together to think of new frame shapes and innovative materials. They still run the company and preserve the adventurous spirit Kona is known for.
Kona produces some gravel and urban bikes, but they stick to their roots and mainly manufacture mountain bike models. They have a huge selection of MTBs that rivals the larger brands on this list, so there are plenty of options to choose from to find your perfect bike. Kona's design philosophy focuses on the details and high-tech solutions, so it might be too much bike for riders that are just starting out.
Like Cannondale, their mountain bike range skews towards the more expensive than super affordable. Rest easy knowing that Kona offers a lifetime warranty on all their bike frames. While it's not on everyone's radar, don't overlook this brand to upgrade your current MTB setup.
Best Budget Brand
8. Co-Op Cycles
KEY SPECS
| | |
| --- | --- |
| Year founded | Rebranded in 2016, previously Novara (REI proprietary brand) |
| Location | Kent, Washington |
| Popular models | DRT 1.1, 2.1, 3.2 |
| Price range | $-$$ |
Co-op Cycles is REI's in-house bike brand that continues to impress, especially after a major rebranding in 2016. Previously known as Novara, the sub-brand produced some solid affordable bikes, but didn't have much market traction. Over the past few years though, the overhauled in-house brand started making more mountain and adventure models and upped their specifications.
Co-op Cycles offers several versions of their well-known DRT model, ranging from $599 for the entry-level option to $3,000 for the top-tier full-suspension DRT 3.2. Backed by the reputation and industry influence of REI, Co-op Cycles can affordably source quality parts and materials, resulting in lower prices for the customers.
If you're new to mountain biking or looking for an affordable upgrade, Co-op Cycles is the right place to find a quality MTB at a competitive price. Their bikes won't have the latest and greatest tech, but the attractive price tags could leave you with some money left over for accessories. Although it's not a stand-alone brand, I couldn't pass up on including Co-op on this list because of the outstanding value for the money.
Related Article: Best Mountain Bikes Under $500 in 2023: Updated List
Frequently Asked Questions
Which MTB brand is the best?
The top MTB brands are a good place to start to find your perfect bike. The brands on this list offer a wide range of bikes that are each a worthwhile investment and come with dependable componentry. It's impossible to choose just one because the best MTB brand depends on your preferences and needs. My favorites are Canyon for its variety of price points and Santa Cruz for their punk rock attitude that translates to unique, creative bike builds.
What are the top 10 MTBs?
With so many mountain bike models out there, it's hard to narrow it down to just ten. The best MTB for you will depend on your riding style and needs. Bikes from this list of the Best Mountain Bike Brands of 2023 are frequent features on our best-of round-ups. Check out our articles about the Best Mountain Bikes for Beginners (2023) and 5 Best Electric Mountain Bikes for specific recommendations.
What does MTB stand for?
'MTB' is a common abbreviation for 'mountain bike'. Another variation is 'MTBer', which refers to a person as a 'mountain biker'. MTB derives solely from mountain bikes and isn't short for mountain terrain bicycles or any other three-word phrase.
Should I start MTB?
Mountain biking is one of the most fun ways to promote physical fitness and mental health. Riding MTB is a full-body workout and a great form of cardio, whether you are climbing a hill or descending a trail. Navigating skinny, technical trails requires that you are alert and present in the moment, which can improve reaction time. Regular outdoor exercise can allow you to enjoy nature and take a break from the stressors of daily life.
How do you choose a mountain bike?
The first step in selecting the mountain bike right for you is deciding on the type of mountain bike. As explained at the beginning of this article, the several categories of MTB are suited to different terrains. Choose the type and browse the appropriate models offered by some of the brands in this list. Most companies offer the same bike at a couple of different price points to fit your budget.
How much does an average mountain bike cost?
A good quality beginner mountain bike costs between $600 and $1,200. MTBs in that price range have reliable components that will last as you improve your riding skills and take on more technical terrain. Mid-tier bikes with fancier parts and better suspension can cost up to $2,600. Electric mountain bikes and top-notch MTBs can run for $4,000+.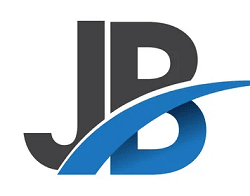 Jeffrey Brown is a writer, editor, and professional bike mechanic with over 7 years of experience working in full-service and community-based bike shops. As a bicycle educator, he has supported youth programs across the US that teach bike mechanics and life skills to prepare the next generation of cyclists.
Jeffrey began his professional mechanic career at his university bike co-op, so he recognizes the grassroots power of the cycling community. Initially self-trained as a mechanic, his subsequent positions as manager and lead educator gave him official training. He has won various awards and grants for his role as a bicycle and environmental advocate.