(Last updated on March 22nd, 2023)
A 20″ bike is recommended for kids between 3'11" and 4'3″ aged 4 to 6 years. However, if your child is short-heighted, a 16″ bike is more appropriate. To find the right size bike for your 6-year-old, consider their height and inseam length.
Kids grow so quickly that we frequently have to ask the question, "What size bike is right?". Not only do we have to think about what size bike fits them currently, but we should also consider how they will grow into a larger model.
This article will provide plenty of helpful resources to answer this question every time your child is ready for a sweet new upgrade.
How are Kids' Bikes Sized
Unlike adult bikes, kids bikes are categorized according to the size of the wheels. This is because kids grow so fast that the whole bike needs to change— wheels, geometry, seat height not just the frame size like adult bikes. After balance bikes, wheels start at 12" diameter and gradually increase in size to reach 26" for kids aged 10 years and up.
| | | | | | |
| --- | --- | --- | --- | --- | --- |
| Age | Height (Inch) | Height (cm) | Leg Inseam (Inch) | Leg Inseam (cm) | Bike Tire Size |
| 2 | 2'9″ – 3'1″ | 85-90cm | 12″ – 14″ | 85 – 90cm | 10″ |
| 3-4 | 3'1″ – 3'3″ | 90-100cm | 14″-17″ | 35-42cm | 12″ |
| 4-5 | 3'3″ – 3'7″ | 100-110cm | 16″-20″ | 40-50cm | 14″ |
| 5-6 | 3'7″ – 3-8″ | 110-115cm | 18″-22″ | 45-50cm | 16″ |
| 6-8 | 3'8″ – 4'0″ | 115-120cm | 20″-24″ | 50-60cm | 18″ |
| 7-9 | 4'0″ – 4'5″ | 120-135cm | 22″-25″ | 55-63cm | 20″ |
| 9-11 | 4'5″ – 4'9″ | 135-145cm | 24″-28″ | 60-72cm | 24″ |
| 11-14 | 5'+ | 145cm + | 28″+ | 72cm+ | 26″ |
Safety First: Correct Sizing and its Importance
Finding a properly sized bike for your child can make a huge difference in their riding confidence and comfort. Appropriate sizing is important most of all for safety. Being able to touch the ground with your feet helps avoid nasty tumbles when kids are still developing their balance. Kids should sit fairly upright with the handlebars high and near enough so that they can comfortably look straight ahead while riding.
Steps to Take Before You Buy
The first and most important step in finding the right size bike for your child is taking the appropriate measurements. For kids bikes, figure out your child's height and leg inseam.
Measure Your Child's Height
Now, this is pretty straightforward, but it's still worth mentioning. Young kids, especially those around six years old, are changing fast and can have growth spurts. Take an updated height measurement to be sure.
Measure Your Child's Inseam
The lesser-known trick for getting the most accurate measurements is to identify your child's leg inseam as well. Bike manufacturers often market their bikes for certain heights or ages, but a bike's design is intrinsically linked to how long our legs are. The distance between the seat and the pedals has to be just right for efficient and comfortable riding. Follow these quick steps to calculate your child's leg inseam length:
Let them stand with their back against the wall, shoes on, with feet almost touching
Have them hold a book between their legs with the spine facing up, meeting their crotch
Keep the book level and note where it meets the wall
That vertical distance from the floor to the book's spine is their inseam!
Standover Height
Your child should be able to stand over the frame of their bike with both feet firmly planted on the ground. It's unsafe and uncomfortable for the bike's top tube to be hitting their crotch when they stand over the bike at a stop sign or just taking a rest.
Make sure there is at least 1" or 2" of space between the bike and their body. Kids are still learning and developing their skills, so sudden stops or falls are common occurrences— having the proper standover height prepares them for success.
What's Most Important on the Size Chart? Height, Age, or Inseam?
Bike size charts are designed to be easy to understand at a glance, so they can't tell the whole story of all the nuances of the proper fit. The situation is even more complicated with kids bikes because children of the same age can have wildly different heights and measurements.
Your child's age is a good place to start, but that's about it. Girls and boys mature at different rates and can differ greatly in height, even being the same age. For example, not all six year old kids are riding the same sized bikes.
The best practice is to consider the height of your child because manufacturers typically provide model-specific size charts based on height for their own bikes. If inseam measurements are also included, that's extra assurance that you've found the right size.
Isn't It Best to Try Out Bikes in the Store?
Of course, it's always better to test ride a bike in person rather than browse different models on a website, but online bike shopping is becoming more of the norm. Not only is online purchasing easier than ever, but it has also often been our only option during the COVID-19 pandemic. Local bike shops have been swamped with demand, and supply chain issues have caused low bike inventory.
If your local store does have kids bikes in stock, you're in luck! Enjoy test riding the bike with the help of their expert mechanics. They'll appreciate it if you come equipped with your child's measurements so they can quickly fine-tune the search and track down the perfect fit. And who doesn't like a test ride on a brand new two-wheeler?
Does My Child Need Training Wheels?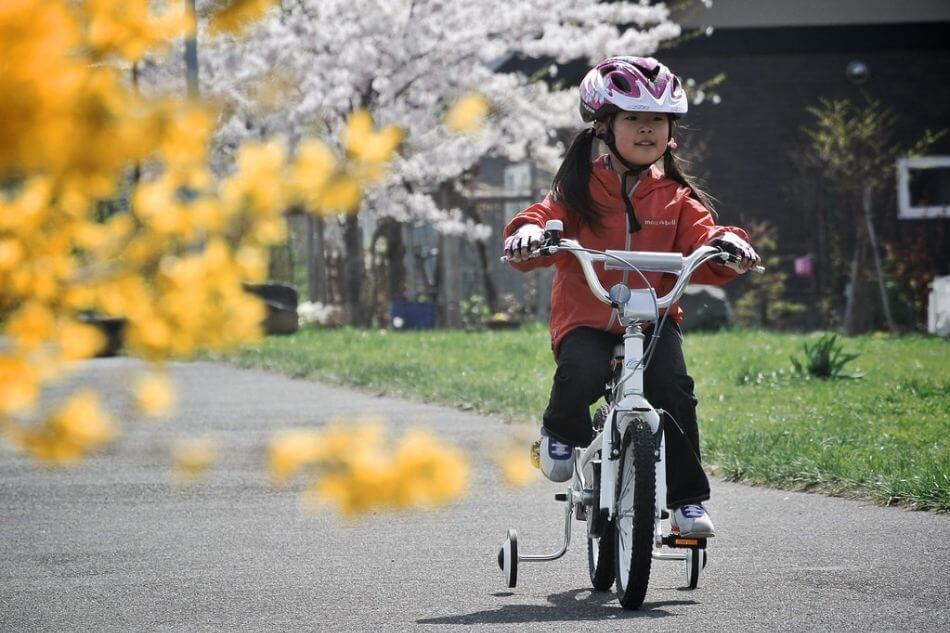 Training wheels can be good for young riders who haven't perfected their sense of balance yet to build confidence and a feel for pedaling. These little wheels are placed on either side of the rear wheel, slightly above the ground, stabilizing the bike if the rider leans over too far.
Typically for learners aged 3-5, more confident riders or kids aged six and up can feel free to learn how to ride without the help of training wheels. It's a matter of preference, but I recommend giving it a go without that extra assistance to assess their base skill level.
Buying Guide for Kids Bikes
Tips to Keep in Mind
Size isn't everything. Selecting the proper size is part of picking out the ideal bike for your child, but it's not the whole picture.
Think about the weight of the bike, too. Heavy frame materials, thick rims, and unnecessary accessories can make it difficult for kids to maneuver the bike. A lighter bike is easier to control.
Does the bike have good quality brakes? Not all kids' bikes are created equal, so some may have lackluster, cumbersome brakes that would be a safety hazard for young learners with low grip strength.
What to Do if Your Child is in Between Bike Sizes
If your child's measurements place them in between bike sizes in our size chart, our recommendation is, more often than not, to opt for the bigger size. Kids, unlike adults, are rapidly growing and won't have to wait long until they fit perfectly on that slightly larger bike. Kids bike sizes are separated by only a few inches, so choosing a size up is fine for kids in between sizes.
Even if your child is squarely in the middle of the height range for a 20" bike, for example, they can upgrade a bit earlier to a 24" bike if their coordination and balance levels are high. This can be a fun challenge and allow them to ride faster or explore different terrain than what they could do on their previous, smaller bike.
Big Tip: Pick Out a Bike Based on Current Fit and Future Growth
Our biggest tip for choosing a new kids bike is to buy based on their current measurements but keep in mind how much they will grow in the future. This might seem like doing two different things at once, but it can help you make the right choice. For example, don't buy a bike they can't ride right now. If they have to wait months until they can safely or comfortably ride the new bike, they could lose interest. Keep in mind how fast they are growing— maybe they just had a big growth spurt and can settle into a certain size bike for a while.
Pro Tip: Size Down for BMX Bikes
BMX bikes are popular models for young kids and teenagers alike, but the rules for proper sizing get a little weird. If your child will use the BMX bike at the skatepark, choose a bike that has a wheel size one size smaller than what they would normally ride. This allows them to maneuver a bit more and complete tricks more easily.
Frequently Asked Questions
Can a 6 year old ride a 20 inch bike?
It's likely that a 20" bike is the right size for your 6 year old, but it depends on their height and measurements. A 20" bike is normally the correct size for kids aged 5 to 8 with a height of around 3'11" to 4'3". If your child is shorter than this range, they might do best on a 16" bike that is typically recommended for kids aged 4 to 6 years old.
Can a 6 year old ride a 12 inch bike?
A 6 year old is probably too big to ride a 12" bike. These are some of the smallest bikes available for young learners and are rated to fit kids aged 2 to 4 years old or who measure between 2'8" and 3'3". 6 year old kids are taller and have a longer leg inseam so 16" or 20" are a better choice.
How tall should you be to ride a 20 inch bike?
The rough height estimation to ride a 20" bike is between 3'11" and 4'3" . Keep in mind, though, that this is only a suggestion and that each kid has different body proportions and biking ability. If you child is on the taller end of the range and has a solid skill level, they could be ready for a 24" bike.
How do you measure your child for a bike?
The two most important measurements to take before you purchase a kids bike is height and leg inseam.  Have your child stand with their back against the wall to note down their height. Then have them hold a book between their legs. Measure the distance between the ground and where the book's spine meets their crotch— that's the inseam!
Got any more questions about kids bike sizing? Feel free to let us know!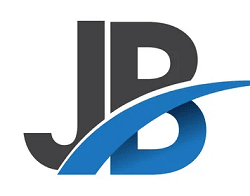 Jeffrey Brown is a writer, editor, and professional bike mechanic with over 7 years of experience working in full-service and community-based bike shops. As a bicycle educator, he has supported youth programs across the US that teach bike mechanics and life skills to prepare the next generation of cyclists.
Jeffrey began his professional mechanic career at his university bike co-op, so he recognizes the grassroots power of the cycling community. Initially self-trained as a mechanic, his subsequent positions as manager and lead educator gave him official training. He has won various awards and grants for his role as a bicycle and environmental advocate.