(Last updated on September 14th, 2022)
When looking for the perfect bike, choosing the correct frame size is one of the most important first steps. But what size bike is the right choice for you? This guide will tell you how to decide the correct bike size for your body. We will cover choosing bike size based on rider height, leg inseam length, kids' ages, and what to do if you fall in between size recommendations.
Deciding on the proper size helps narrow the selection in order to focus on the other aspects of the bike. Riding a bike that's the wrong size can lead to lower back or knee pain, hip strain, and low performance. Whether you are new to cycling or planning to purchase a bike online, follow these tips to determine the right bike size for you.
Buying bikes online has become more common, so knowing the appropriate size and measurements is a must before you purchase. This expert guide answers all of your bike sizing questions and can save you a trip to the local bike shop.
Recently, many local bike shops have been affected by the COVID-19 pandemic, and supply chain problems have led to a low inventory of bikes. Sometimes browsing and shopping for bikes is only possible online. Many popular, direct-to-consumer bike brands only offer online sales. Let's take a look at a few easy ways to find the perfect bike size.
Bike Size Charts
When you are searching for a road bike, mountain bike, hybrid, or kids bike, there are different size charts based on rider measurements. Those types of bikes have different designs that change the manufacturer's sizing recommendations.
Road Bike Chart
| | | | |
| --- | --- | --- | --- |
| Height (ft/in) | Height (cm) | Suggested Frame Size | (Size) |
| 4`10"-5`0" | 148-152 cm | 47-48 cm | (XXXS) |
| 5`0″-5`3″ | 152-160 cm | 49-50 cm | (XS) |
| 5`3″-5`6″ | 160-168 cm | 51-52-53 cm | (S) |
| 5`6″-5`9″ | 168-175 cm | 54-55 cm | (M) |
| 5`9″-6`0″ | 175-183 cm | 56-57-58 cm | (L) |
| 6`0″-6`3″ | 183-191 cm | 58-59-60 cm | (XL) |
| 6`3″-6`6″ | 191-198 cm | 61-62-63 cm | (XXL) |
Related Article: What is a Road Bike?
Mountain Bike Chart
| | | | | | |
| --- | --- | --- | --- | --- | --- |
| Height (ft/in) | Height (cm) | Leg inseam (inches) | Leg inseam (cm) | Suggested Frame Size (in) | Suggested Wheel Size |
| 4'10 – 5'3″ | 147-160cm | 25 – 28″ | 62-70 cm | 13 – 14″ | 26″ |
| 5'4 "- 5'7" | 160 – 170cm | 25 – 30″ | 63 – 76 cm | 15 – 16″ | 26″ |
| 5'5″ – 5'9″ | 165 – 175cm | 26 – 31″ | 66 – 78 cm | 16 – 17″ | 27.5″ |
| 5'9″ – 6'0″ | 175 – 183cm | 27 – 32″ | 68 – 81 cm | 17 – 18″ | 27.5″ |
| 6'0″ – 6'3″ | 183 – 190cm | 28 – 33″ | 71 – 83 cm | 18 – 19″ | 29″ |
| 6'1″ – 6'6″ | 190 – 200cm | 29 – 34″ | 73 – 86 cm | 19″ + | 29″ |
Hybrid Bike Chart
| | | | | | |
| --- | --- | --- | --- | --- | --- |
| Height (ft/in) | Height (cm) | Leg Inseam (in) | Leg inseam | Frame Size (Inches) | Frame Size (Marker) * |
| 4'10"-5'1" | 147-155 cm | 24 – 29" | 61 – 73 cm | 14″ | (XS) |
| 5'1″-5'5″ | 155-165 cm | 25 – 30" | 63 – 76 cm | 15″ | (S) |
| 5'5″-5'9″ | 165-175 cm | 26 – 31" | 66 – 78 cm | 16″ | (M) |
| 5'9″-6'0″ | 175-183 cm | 27 – 32″ | 68 – 81 cm | 17″ | (L) |
| 6'0″-6'3″ | 183-191 cm | 28 – 33″ | 71 – 83 cm | 18″ | (XL) |
| 6'1″ – 6'6″ | 191-198 cm | 29 – 34″ | 73 – 86 cm | 19″ | (XXL) |
Related: Best Hybrid Bikes under $500
Kids Bike Chart
| | | | | | |
| --- | --- | --- | --- | --- | --- |
| Age | Height (Inch) | Height (cm) | Leg Inseam (Inch) | Leg Inseam (cm) | Bike Tire Size |
| 2 | 2'9″ – 3'1″ | 85 – 90cm | 12″ – 14″ | 85 – 90cm | 10″ |
| 3-4 | 3'1″ – 3'3″ | 90 – 100cm | 14″ – 17″ | 35 – 42cm | 12″ |
| 4-5 | 3'3″ – 3'7″ | 100 – 110cm | 16″ – 20″ | 40 – 50cm | 14″ |
| 5-6 | 3'7″ – 3-8″ | 110 – 115cm | 18″ – 22″ | 45 – 50cm | 16″ |
| 6-8 | 3'8″ – 4'0″ | 115 – 120cm | 20″ – 24″ | 50 – 60cm | 18″ |
| 7-9 | 4'0″ – 4'5″ | 120 – 135cm | 22″ – 25″ | 55 – 63cm | 20″ |
| 9-11 | 4'5″ – 4'9″ | 135 – 145cm | 24″ – 28″ | 60 – 72cm | 24″ |
| 11-14 | 5'+ | 145cm + | 28″+ | 72cm+ | 26″ |
Sizing for kids' bikes (ages 12 and under) is determined by the bike's wheel size rather than rider height.
A Size Chart Women's Bikes?
The popularity of women-specific designs has declined and many bike experts agree that female frame geometry doesn't make a difference. Almost all bikes nowadays are unisex and come in different sizes. Anthropometric data shows men and women have similar torso and leg proportions, it's just that women are typically smaller people. It's totally fine to use the other charts to find your perfect fit.
Bike contact points like narrower handlebars (for shoulders) and wider pedal stance (for hips) are key ways of boosting comfort for female riders. It's a good thing that there are many women-specific bike brands but feel free to expand your bike search to various models.
4 Sizing Methods
1. Rider Height Size Charts
The most straightforward method to determine your correct bike size is to measure your height. Stand with your back against the wall and make a mark with a pencil. Better yet, have a friend help you out for a more accurate reading. Knowing your height can get you in the ballpark, but other rider measurements like leg length can greatly influence ride feel and comfort levels too.
2. Model-Specific Size Charts
A slightly more reliable method of determining bike size is to refer to the size chart offered by the manufacturer of the bike you are looking at. Less accessible back in the day, these charts are now just a click away and are normally displayed directly on the webpage with the rest of the bike's information, such as price and specifications.
Bikes vary greatly in geometry and design philosophy, so it's hard to make accurate size charts across different brands and models. However, individual bike makers invest heavily into the development of each bike, so they know the technical specs the best.
Take a look at the chart tailor-made for the specific bike and use it as a starting point. Normally, these charts are solely based on rider height so it's best to use an additional sizing method to confirm you are choosing the correct size.
3. Leg Inseam
Just like determining a perfect fit with pants or jeans, measuring your leg inseam can help you decide on the right frame size. To easily find out your leg inseam, stand with your legs slightly apart (no shoes) and measure the distance from the ground to your crotch.
Alternatively, you can stand with your back against the wall and hold a book between your legs, the uppermost part meeting your crotch. Then it's quick to measure the distance from the ground to the top of the book. And there's your inseam!
The leg inseam measurement is useful because bikes are measured along that same line, from your hip area down to your feet. On a bike, it's called the seat tube or that piece that connects the seat post to the crankset.
Once you have your inseam length in centimeters, use this conversion table to calculate your ideal bike size. Hybrid and road bike frames are usually measured in centimeters, whereas mountain bikes are typically measured in inches.
Inseam Length (cm) × 0.685 = Hybrid Bike Size(cm)
Inseam Length (cm) × 0.225 = Mountain Bike Size(inches)
Inseam Length (cm) × 0.665 = Road Bike Size(cm)
4. T-Shirt Sizing
A pro tip is to be wary of basing your decision on the T-shirt sizing method where bikes are labeled as Small, Medium, or Large. A quick investigation shows that this rough way of categorizing bikes varies immensely between brands. Bikes with the same frame measurements can be labeled differently. In the end, it's probably best to trust some quick calculations rather than just a single letter.
Help, I'm in Between Sizes — What's Next?
Bike size charts can't be perfectly exact, so sometimes you might fall in between sizes. For example, a person that is 5'6" might be recommended both a 52cm and 54cm road bike frame— but which one should they choose? The quick and easy answer is that if you are on the shorter side— 5'4" or below— opt for the smaller frame. But if you are still growing or have long arms or legs, choose the slightly larger bike.
The more scientific solution to being in between recommended bike sizes is to use your APE index. The APE index is the length of your arm span minus your height. If that number is positive, you have relatively long arms and should choose the larger-sized bike.
However, if your APE index is negative, the smaller model will better fit your shorter reach to the handlebars. General bike size charts are a great place to start, but these additional measurements and tweaks allow riders to find the perfect choice.
How to Check If It's The Right Bike Size
If you have already decided on the correct size— or just trying to optimize your bike fit— follow these rules to double-check that the bike is adjusted properly for your body. All bikes and bodies are built differently so it's always worth seeing how all the bike's measurements and geometry influence the overall bike fit.
Related: How to Measure Bike Size?
Standover Height
Out of pure instinct, the first thing you'll probably do is swing your leg over the bike and stand over the top tube. You are already checking the standover height! This measurement is the distance between the ground and the section of the top tube you stand over, typically towards the middle of the tube. Make sure there is at least around 1" of clearance between the bike and your groin.
Riders stand over the bike often— while mounting, stopped at a red light, or just taking a rest, so it's important to get this detail right. Also, sufficient clearance can prevent injury in situations where you have to hop off the saddle quickly.
Leg Extension
Adjusting the seat height is one of the easiest adjustments on a bike, and it's also one of the most important factors in achieving an ideal fit. Fine-tuning to get the proper leg extension will increase your pedaling efficiency and make for a more enjoyable, injury-free ride.
Start by sitting on the bike, supporting yourself by a wall— or even better— a friend holding the bike steady by the handlebars. Use appropriate pedaling technique and place the ball of your foot on the pedal. When the pedal is at 6 o'clock (closest to the ground), the bend in your knee should have a 20° angle.
Make tweaks based on what feels most natural, but avoid knees coming up too high during pedaling or having to reach too far on the downstroke. Having the seat post too far up can lead to hip strain because riders rock from side to side to fully extend their leg and reach the pedals on each stroke.
Reach
Reach is an often overlooked aspect of bike fitting. It's not based on leg measurements but can make a huge difference to the rider's experience on the bike. Technically speaking, reach is the horizontal distance between the bottom bracket and the head tube. Basically, it's how far you have to reach or bend over to grasp the handlebars.
A longer reach can allow for a more aggressive position or more stable handling at speed. Shorter reach perks up the steering responsiveness but can feel cramped. Find what feels right for your body and your cycling preferences.
Adjustments to Find The Perfect Fit
Already chosen a bike but still trying to achieve the perfect fit? Try these adjustments tips and component recommendations for when the smaller details are preventing a comfortable ride.
Bike Feels Too Small
Try installing a longer seat post to raise your sitting position and increase leg extension. This avoids having a short seat post stick out of the frame too much and where it could break off dangerously. You can swap out for a longer stem to increase your reach too.
Decide between an upward angled stem for an upright position or a downward slant for a more aggressive posture. Lastly, set the saddle back on its rails if your reach feels too cramped. You can sit further back and let your torso and arms stretch out a little more.
Bike Feels Too Big
If your seat post bottoms out and can't be lowered any further, you can cut it shorter or buy a new one— careful if it's carbon fiber, though. Feel free to slide the seat forward a bit to decrease the reach to the handlebars and boost responsiveness. A shorter stem or one that angles upwards can improve your position and make the bike's steering more sensitive.
A Professional Bike Fit — Is It Worth It?
If you are dealing with bike-related injuries or are about to spend some serious cash on a new bike, you might want to invest in a professional bike fitting. Bike fit sessions utilize sports science to customize the bike to your body and have become popular over the past few years.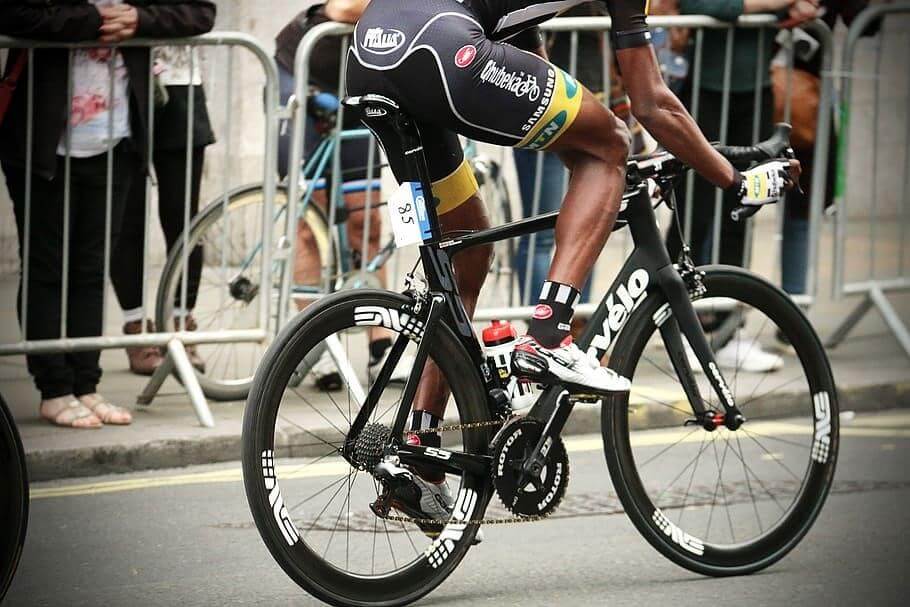 Riding in the appropriate position can help prevent injuries and increase performance. The consultation can also give you tips on any component swaps, like the ones explained above, that would make a big difference in your current setup. The service can cost a pretty penny but can be worth it for injury-prone cyclists or riders trying to optimize their efficiency.
You're Ready for The Perfect Fit
With all this information at your fingertips, you are all set to find the correct frame size and make any tweaks to refine the fit. Too many riders realize too late that the bike they're riding isn't appropriate and causes discomfort. New bikes can be unfamiliar so be patient and give your body time to adjust— muscle memory has impressive abilities to adapt to new riding positions. Listen to your body to get the most out of your bike and enjoy every comfortable moment in the saddle!
Frequently Asked Questions
What size bicycle is right for my height?
Bike frame size charts based on height are a common tool to figure out what option is best for you. It depends on which kind of bike you will be riding (road, mountain, hybrid, or kids). Take a look at the several bike charts above to determine the perfect fit for you.
What age is a 26-inch bike for?
A 26" bike refers the diameter of the wheels. 26" wheels are typically mountain bike wheels or wheels on large kids' bikes. Modern mountain bikes now come with 27.5" or 29" wheels so 26" bikes are slightly older models. Kids 12 and up, as well as adults, can comfortably ride bikes with 26" wheels.
How do you determine bike size?
Bike size can be determined by rider height or leg inseam length. It's best to study a bike size chart made by the specific manufacturer because they know their bike the best. Check your height with the recommended frame size. If you have especially long arms or legs, you may want to go for a size up to be more comfortable.
What does a 52cm bike mean?
A 52cm bike is a road bike that has a seat tube that measures 52cm long. Road bikes frames are measured in centimeters, whereas mountain bikes are typically measured in inches. A 52cm frame is a small size recommended for riders around 5'5" – 5'7" tall.
Got any more questions about bike sizing? Feel free to let us know!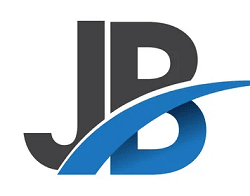 Jeffrey Brown is a writer, editor, and professional bike mechanic with over 7 years of experience working in full-service and community-based bike shops. As a bicycle educator, he has supported youth programs across the US that teach bike mechanics and life skills to prepare the next generation of cyclists.
Jeffrey began his professional mechanic career at his university bike co-op, so he recognizes the grassroots power of the cycling community. Initially self-trained as a mechanic, his subsequent positions as manager and lead educator gave him official training. He has won various awards and grants for his role as a bicycle and environmental advocate.