(Last updated on March 22nd, 2023)
To get the most out of your mountain bike, it needs to be the right size for your body. Mountain bikes are available in a range of frame sizes and wheel diameters, so it's important to pay attention to the sizing recommendations. Follow the tips in this helpful guide and discover the correct mountain bike based on your measurements.
How Mountain Bikes are Sized
Mountain bikes are typically categorized according to the size of their frame. Frames come in all shapes and sizes, but bike manufacturers have agreed on a standard method to describe frame sizes using a single representative measurement the vertical distance between the middle of the pedals and the seat post clamp. That part of the bike, called the seat tube, is based on leg length, so it's important to make sure riders are matched up with the right bike for their height and proportions. Mountain bike frame sizes are normally listed in inches.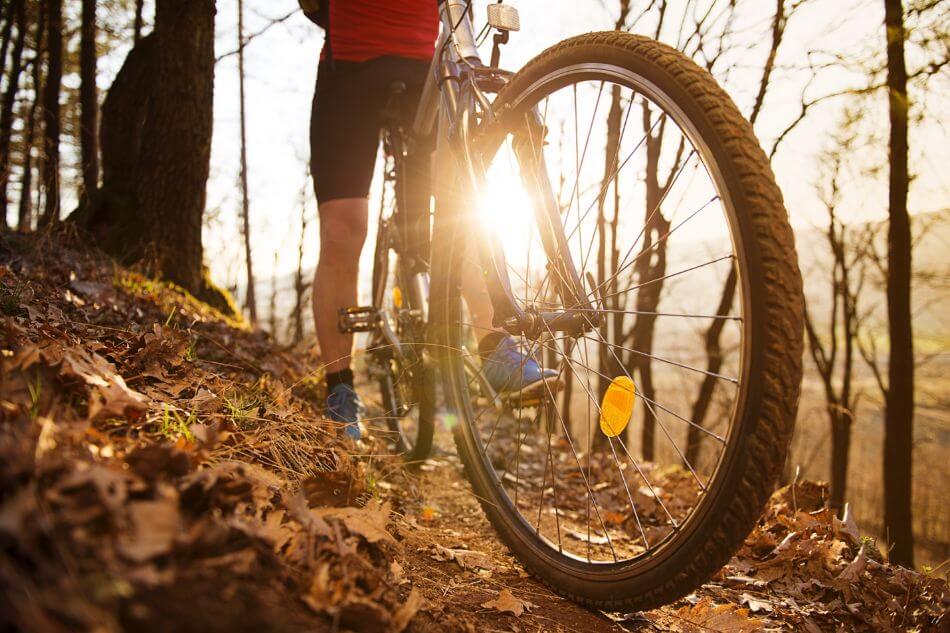 These days, many mountain bike brands are starting to only label frames like T-shirt sizing, such as S, M, L, or XL. This is because modern MTB geometry can produce weird frame shapes in which the traditional seat tube measurement isn't as reliably representative of the overall bike size.
To help consumers find their right size, MTB brand websites often include a model-specific size chart or calculator for every bike. Enter your height and leg inseam, and the algorithm will tell you the appropriate frame size.
Various Wheel Size Options
Mountain bikes don't only come in different frame sizes; there are various wheel sizes, too. The three main mountain bike wheel sizes are 26", 27.5", and 29". Depending on the rider's height, needs, and riding preferences, a certain wheel will serve them best.
26" wheels
Almost 100 years ago, 26" wheels were first introduced on cruisers, and they stuck around to become the go-to choice for mountain bikes during the 70s and up until the 2000s. The 26" measurement doesn't actually refer to the wheel diameter, but rather the diameter of the tire that fits on the wheel. The actual rim diameter of 26" wheels is 522 millimeters, or a little over 22 inches. 26" wheels are best for riders under 5'5" to 5'7" since they are easier to maneuver.
27.5" wheels
27.5" wheels have long been the traditional choice for downhill mountain biking since they can handle obstacles better than standard 26" sets. When mountain bikers realized that this bigger size offers the same (if not better) responsiveness than 26" wheels, it became the new norm.
27.5" MTB wheels provide quicker and more playful handling and are generally lighter and stiffer than larger 29" wheels. Their advantage in maneuverability makes them an ideal choice for riders who specialize in jumps, tricks, and technical terrain. Medium-sized riders fit best on bikes made around a 27.5" wheelset.
29ers
The big brother of the other wheel sizes, 29" wheels allow riders to roll over rough terrain and large obstacles. The bigger diameter enables racers to maximize their downhill speed and wider contact patch with the ground offers more traction. 29" wheels started in cross-country racing but have become increasingly popular in all mountain biking disciplines. 29ers can give riders a confidence boost and some extra race pace and are a great choice for taller riders.
Mountain Bike Size Chart
Mountain bike frame geometry is different from hybrids, cruisers, and road models, so it's crucial to study mountain bike-specific charts when determining the right size for you.
| | | | | | |
| --- | --- | --- | --- | --- | --- |
| Height (ft/in) | Height (cm) | Leg inseam (inches) | Leg inseam (cm) | Suggested Frame Size (in) | Suggested Wheel Size |
| 4'10 – 5'3″ | 147-160cm | 25 – 28″ | 62-70 cm | 13 – 14″ | 26″ |
| 5'4 "- 5'7" | 160 – 170cm | 25 – 30″ | 63 – 76 cm | 15 – 16″ | 26″ |
| 5'5″ – 5'9″ | 165 – 175cm | 26 – 31″ | 66 – 78 cm | 16 – 17″ | 27.5″ |
| 5'9″ – 6'0″ | 175 – 183cm | 27 – 32″ | 68 – 81 cm | 17 – 18″ | 27.5″ |
| 6'0″ – 6'3″ | 183 – 190cm | 28 – 33″ | 71 – 83 cm | 18 – 19″ | 29″ |
| 6'1″ – 6'6″ | 190 – 200cm | 29 – 34″ | 73 – 86 cm | 19″ + | 29″ |
Related Article: How to Measure Bike Size?
4 Sizing Methods
Rider Height
The easiest and quickest method to determine your bike size is to measure your height. Height is a single measurement that can give a reliable estimation of more specific proportions like leg length and arm reach. Height and the rest of those body proportions all come together to determine how well a bike fits. Knowing your height is a good first step but can have its limitations. People with relatively long or short limbs sometimes have to make additional adjustments to achieve a proper fit.
| | | | |
| --- | --- | --- | --- |
| Height (ft/in) | Height (cm) | Suggested Frame Size (in) | Suggested Wheel Size |
| 4'10 – 5'3″ | 147-160cm | 13 – 14″ | 26″ |
| 5'4 "- 5'7" | 160 – 170cm | 15 – 16″ | 26″ |
| 5'5″ – 5'9″ | 165 – 175cm | 16 – 17″ | 27.5″ |
| 5'9″ – 6'0″ | 175 – 183cm | 17 – 18″ | 27.5″ |
| 6'0″ – 6'3″ | 183 – 190cm | 18 – 19″ | 29″ |
| 6'1″ – 6'6″ | 190 – 200cm | 19″ + | 29″ |
Model-Specific Size Charts and Calculators
A more accurate way of determining bike size is to use the size calculator available on a brand's website. These days, bike manufacturers often include a frame size tool on the webpage of each bike model so you can quickly match your measurements to the options available. Just enter your height and leg inseam, and their tool will tell you your correct size.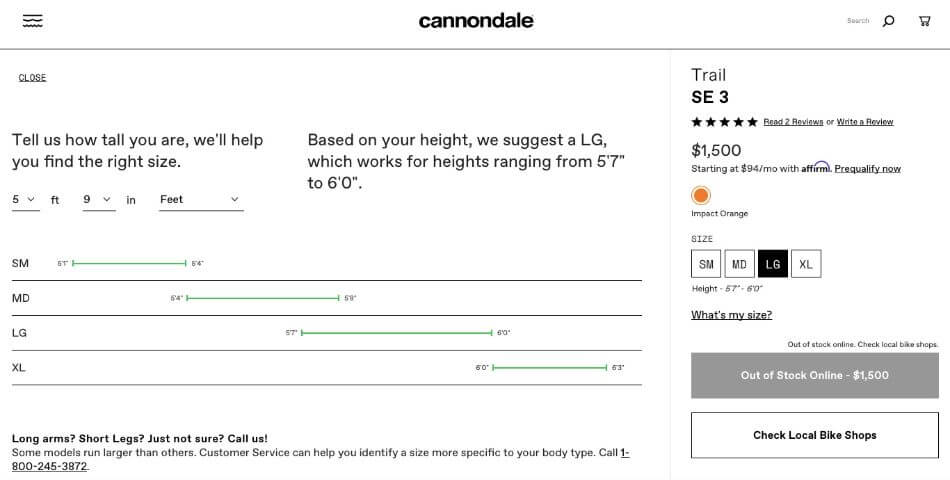 Bike brands know their bikes the best since they designed and built them. This insider knowledge provides accurate sizing recommendations specific to every bike. The size algorithms consider the entire bike and things like handlebar reach, stack height, and leg extension. Since the sizing calculators are unique to every bike, this method is ideal for people that already know which bike they want to buy.
Leg Inseam
Legs are the most important part of our body when riding a bike, so it's a good idea to match leg length with bike size. A standard measurement in the cycling industry is leg inseam or the vertical distance from the ground up to one's crotch.
Leg inseam is a helpful complement to rider height because it's related to the distance between the saddle and the pedals. If the bike is too big, your legs won't reach the pedals comfortably. If the bike is too small, you'll feel cramped and awkwardly kick up your knees during every pedal stroke.
To get an accurate reading of your inseam, stand with your back against a wall and hold a book between your legs. The book's spine should be facing up mark where the top of the spine hits the wall and measure the distance down to the ground. Use that measurement with the size chart below or size calculators available on bike manufacturers' websites if you have a specific model in mind.
| | | | |
| --- | --- | --- | --- |
| Leg inseam (inches) | Leg inseam (cm) | Suggested Frame Size (in) | Suggested Wheel Size |
| 25 – 28″ | 62-70 cm | 13 – 14″ | 26″ |
| 25 – 30″ | 63 – 76 cm | 15 – 16″ | 26″ |
| 26 – 31″ | 66 – 78 cm | 16 – 17″ | 27.5″ |
| 27 – 32″ | 68 – 81 cm | 17 – 18″ | 27.5″ |
| 28 – 33″ | 71 – 83 cm | 18 – 19″ | 29″ |
| 29 – 34″ | 73 – 86 cm | 19″ + | 29″ |
T-Shirt Sizing
Mountain bike brands increasingly label frames with the 'T-shirt size' method (S, M, L XL) instead of inches. This is because the traditional seat tube inch measurement can't represent new frame shapes very well. Modern, innovative MTB frame geometries with new suspension designs have made it harder to use a single indicator to give consumers an idea of a bike's overall fit.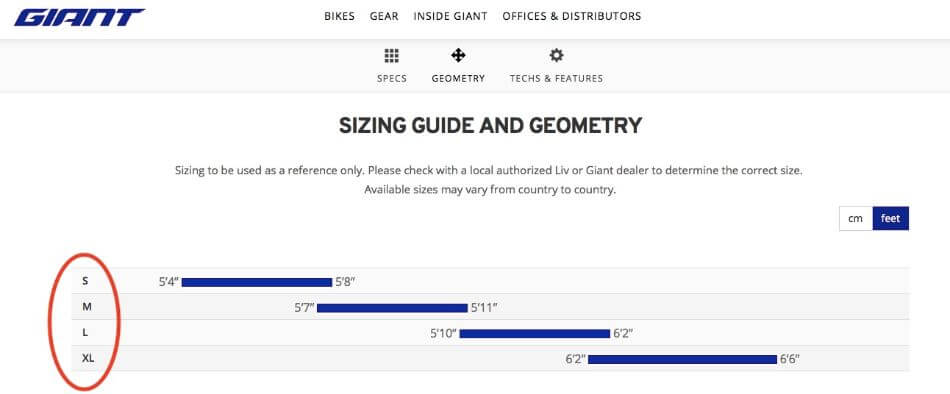 T-shirt sizes give even less information than a seat tube length, so you have to do your research to make sure you select the right option. This is why bike brands often provide size calculators for their bikes. Enter your height and inseam, and you'll be told the right size for your measurements.
Help! I'm in Between Sizes — What's Next?
Bike size charts use simple measurements to provide a size recommendation, so sometimes they can't give you a definitive answer. Some riders have measurements that place them in between sizes on a bike size chart. Feel free to use more than one of the sizing methods explained above to get a better idea of your recommended mountain bike frame size.
The general rule of thumb when you're in between sizes is that if you are a shorter rider 5'4" or below choose the smaller option. Conversely, if you have relatively long arms or legs, a larger frame will offer a more comfortable fit. Riders that are still growing, like kids and teens, should opt for the larger of the two sizes.
Ape Index
To settle the debate for good, you can utilize your Ape Index to decide between two bike sizes. The Ape Index is the length of your arm span minus your height. Put your arithmetic skills to the test with this more scientific method that relates body proportions to bike geometry.
A positive Ape index means you have relatively long arms and you're better off with the larger bike size. A negative index means you have shorter limb proportions and will fit better on a smaller bike frame. You can normally achieve a great bike fit without turning to the Ape Index, but it is a helpful tool to double-check that you're making the right frame choice.
Getting The Perfect Mountain Bike Fit
Once you decide on the appropriate size frame and wheel choice, it's time to fine-tune the bike's fit to be more comfortable and boost performance. We are creatures of habit and often think we understand the perfect fit, only to find out later that we have been missing out on potential gains. As our bodies and riding styles change, it's a good idea to periodically play around with your bike set up, especially on a new bike, and see what works best. Explore the following tips to learn some helpful bike fit adjustments and tweaks.
Related Article: Bike Size Charts: What Size Bike Do I Need?
Standover Height
When standing over the bike, there should be a gap of at least an inch between the top tube and your crotch. This measurement helps ensure that you'll be comfortable when hopping off the bike and that you won't hurt yourself in the case of a sudden stop. Standover height is less important with mountain bikes than road bikes because it's difficult to generalize the rule across the diverse frame shapes of mountain bikes. That said, make sure to check your standover height and then continue on to the next steps in bike fitting.
Saddle Height
On any bike, saddle height is a crucial setting to get right to maximize pedaling power and efficiency. If the seat is too high, your feet will struggle to reach the pedals, and your hips will rock side to side to compensate, which will gradually cause injuries. Saddles that are positioned too low down lead to an awkward pedal stroke with knees that come too far up and lowering efficiency.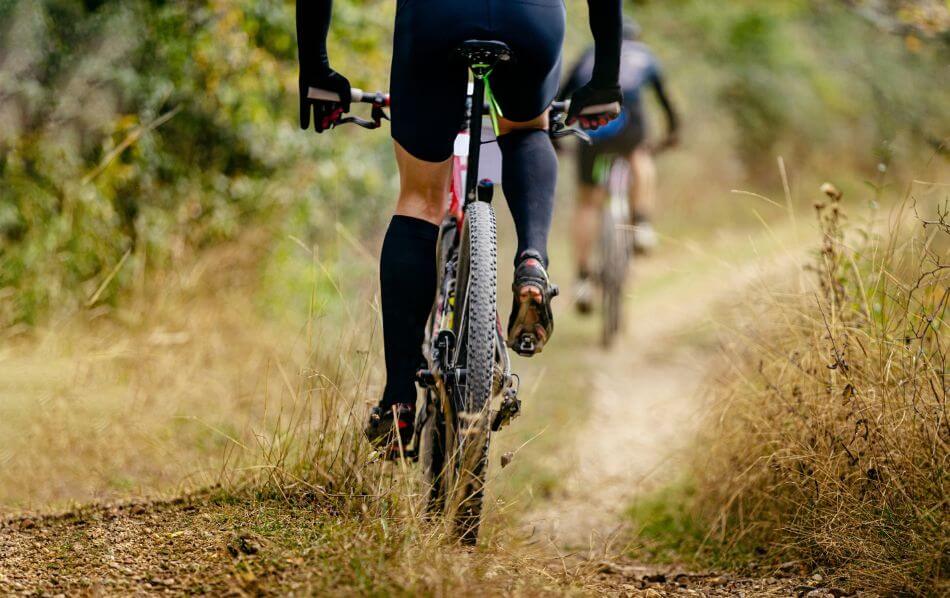 Adjust the saddle height to where, at the bottom of the pedal stroke, your leg has a slight bend of around 10° to 15°. Test the position and make sure your knees don't lockout or overextend. In the right position, you should feel comfortable and be able to put some serious power down.
Effective Top Tube (ETT) Length and Reach
The other adjustments focused on legs, but it's also critical to consider how our upper bodies fit on the bike. Effective top tube (ETT) length and reach dictate approximately how far you'll have to bend over to grasp the handlebars, which can change the way you steer and place weight on the front of the bike.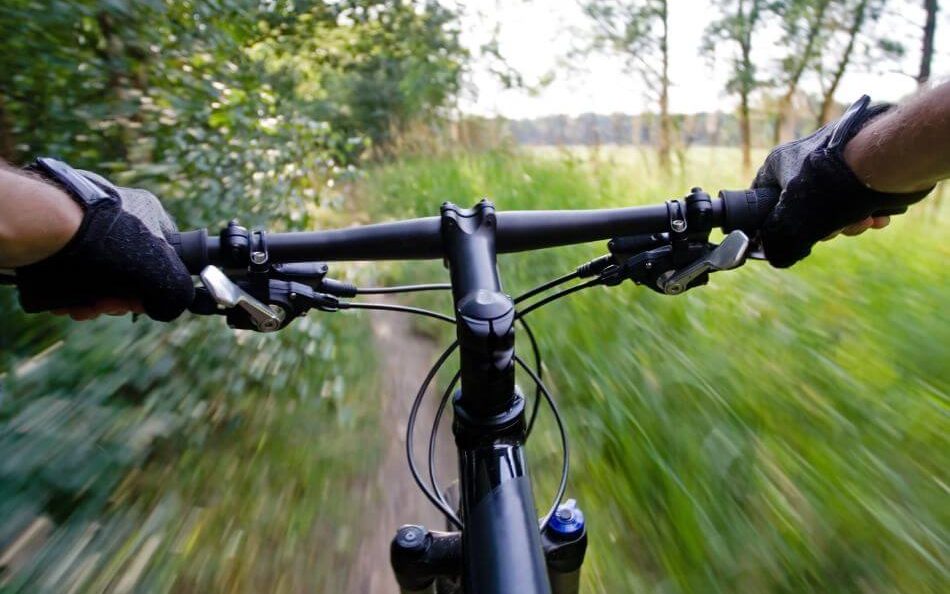 ETT length is the horizontal distance between the head tube and the saddle. Reach is a slightly shorter measurement; it's the length from the head tube to the bottom bracket. A shorter reach typically leads to a more 'roomy' ride feel, especially while out of the saddle. Think about if you want a more aggressive, stretched-out position or prefer a more relaxed, roomy posture. If you feel overly cramped, the reach may be too short.
Frequently Asked Questions
What size bike should I buy for my height?
Check out the four sizing methods explained in this guide to find the correct bike size for your height. Mountain bikes come in all shapes, sizes, and wheel diameters, so it's worth measuring your leg inseam too. Using the charts, you'll discover your recommended frame size as well as the appropriate wheel diameter for your measurements.
How do you pick the right size mountain bike?
Mountain bikes are typically sized based on rider height and leg inseam. As a first step, take an up-to-date measurement of your height and inseam and refer to the charts in this article or a size calculator on the webpage of the specific bike that you are researching. If you are in-between sizes, shorter riders should opt for smaller frames and growing riders or people with relatively long arms or legs can ride bigger frames
A 26-inch bike is good for what height?
26-inch bikes refer to bikes that have wheels and tires that measure roughly 26 inches across. These bikes are appropriate for riders between 4'10" to 5'7". 26-inch bikes are one of the most common sizes of bikes and come in mountain, hybrid, cruiser, and kids models. If you are taller than 5'7", you might want to upgrade to a bike with 27.5" wheels for a more comfortable and capable ride experience.
A 27.5-inch bike is good for what height?
A mountain bike with 27.5" wheels is typically the right size for riders between 5'5" and 6'0". The 27.5" tire and wheel size has become the new standard across quality mountain bikes because of its increased traction and speed over the older 26" wheels. Riders 6'0" and over might want to ride bikes with 29" wheels, but some tall cyclists still prefer the better maneuverability provided by 27.5" wheels.
A 29-inch bike is good for what height?
Riders 5'6" and above can ride mountain bikes with 29" wheels. This class of mountain bike comes equipped with the largest wheel option for additional traction and speed over tough obstacles. Originally designed for fast cross-country and downhill mountain bike racing, 29" bikes have become a popular choice amongst amateur and veteran riders alike.
Is a 27.5" or 29er better?
27.5" wheels are easier to maneuver quickly and complete technical tasks like jumps or tricks. 29" wheels roll better over large obstacles on the trail and are more efficient on longer rides, but can be too large for smaller riders. 29ers are the go-to choice for cross-country mountain bike racers, whereas 27.5" sets are a popular all-trail option.
Thanks for reading— if you have more questions about mountain bike sizing, let us know!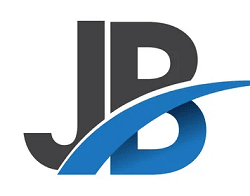 Jeffrey Brown is a writer, editor, and professional bike mechanic with over 7 years of experience working in full-service and community-based bike shops. As a bicycle educator, he has supported youth programs across the US that teach bike mechanics and life skills to prepare the next generation of cyclists.
Jeffrey began his professional mechanic career at his university bike co-op, so he recognizes the grassroots power of the cycling community. Initially self-trained as a mechanic, his subsequent positions as manager and lead educator gave him official training. He has won various awards and grants for his role as a bicycle and environmental advocate.