(Last updated on September 14th, 2022)
I'm lucky enough to live right next to one of the best gravel bike rides in the world. By converting an old railway into a scenic ride, Washington legislators gave cyclists and adventurers thousands of stunning miles to enjoy.
The first time I took my road bike on the trail, though, all I could pay attention to was the rough road, my tired arms, and sore back.
Needless to say, after that first ride, I had to figure out what was wrong.
What was it? Well, apparently, I was on a road bike and needed a gravel bike.
Duh.
But is there really a difference?
Read more: Best bike brands in 2023
Gravel Bikes Vs Road Bikes: At a Glance
Gravel bikes Pros and Cons
Turns out there's a huge difference. And pros and cons to each depending on the surface you mostly ride on and the style of riding you enjoy.
Pros in more detail
On a lot of rough terrains, road bikes just won't cut it.
A gravel bike, though, is a purpose-built off-road bike. That means it'll come with things like wide tires, disc brakes, and even air suspension forks. You won't typically get those on road bikes.
Wide tires, air forks, wide handlebars, and an upright geometry are just a few components adding to a comfort-first ride.
Many gravel bikes even allow for 27.5-inch rims. The smaller rims enable cyclists to use aired-down, thick as heck off-road tires that act as shock absorbers.
Another gravel bike staple, the steel frame, adds another layer of dampening.
Gravel bikes generally have a longer wheelbase and slacker head tube angle. Those features slow down the handling leaving the bike more stable and less twitchy on the varying surfaces you'll encounter on one.
The wider bars mentioned above paired with a shorter stem also add to a stable feeling ride. That's because a wide grip with handlebars directly over the headtube makes rider inputs less noticeable. It'll also have your shoulders in a more natural, neutral position, allowing the use of the full range of the muscle.
Looks are personal. In my personal opinion, though, a decked-out steel gravel bike just looks the part.
Cons in more detail
Those extra gravel-oriented components combined with a steel frame mean a gravel bike will be substantially heavier than its road bike counterpart.
Older riders will tell you every bike is a gravel bike because they used to ride them everywhere. Really though, the gravel bike trend and the actual manufacturing of them is just picking up steam.
That means if you don't find the perfect stock build, you may need to convert an old road bike. Conversions can end up costing more and performing worse than expected.
Road bikes Pros and Cons
Pros in more detail
Road bikes, well, perform great on the road. And new models rely on years of road cycling experience. So things like carbon forks and light as a feather carbon frames on top of old road bike knowledge can come together in a state-of-the-art road bike that's a real thing of beauty.
A cyclist can find a race-oriented ride or an endurance ride that suits their exact needs on the road. Heck, there are even recumbent bikes for riders looking for more comfort. Some newer road bike options even come fully suspended.
And really, all road bikes can also be ridden on gravel. It just won't always be comfortable.
Road bikes have been around since the dinosaurs were walking the earth.
Nearly every manufacturer has a plethora of road bike options. So finding the perfect road bike for your needs, new or used, is pretty easy these days.
Cons in more details
Although road bikes are versatile, they just can't cut the super rough stuff. A rigid frame, especially a carbon one, with a short wheelbase and rim brakes, mean long rides in the rain on gravel, or rough conditions can be downright miserable.
And although a real pro like Sam Pilgrim can take a road bike on a trail, narrow bars and a short wheelbase equals a twitchy, less than forgiving input that would have this rider sending up a few prayers on a single track.
They may feel unstable to some riders.
Many new road bikes emphasize lightweight, stiff snap, and response over comfort. Pair those geo requirements with narrow bars that pull your shoulders in, and road bikes can feel downright dangerous in the wrong hands.
There are, of course, endurance or touring bikes, but those are purpose-built. In general, throwing a leg over any old road bike will feel more unstable than a gravel bike.
Verdict
There's a right tool for every job. Road bikes and gravel bikes are the right tools for different jobs.
Gravel bikes are the warhorses of the cycling world. They are trusty, comfy, and built to take a beating in all conditions.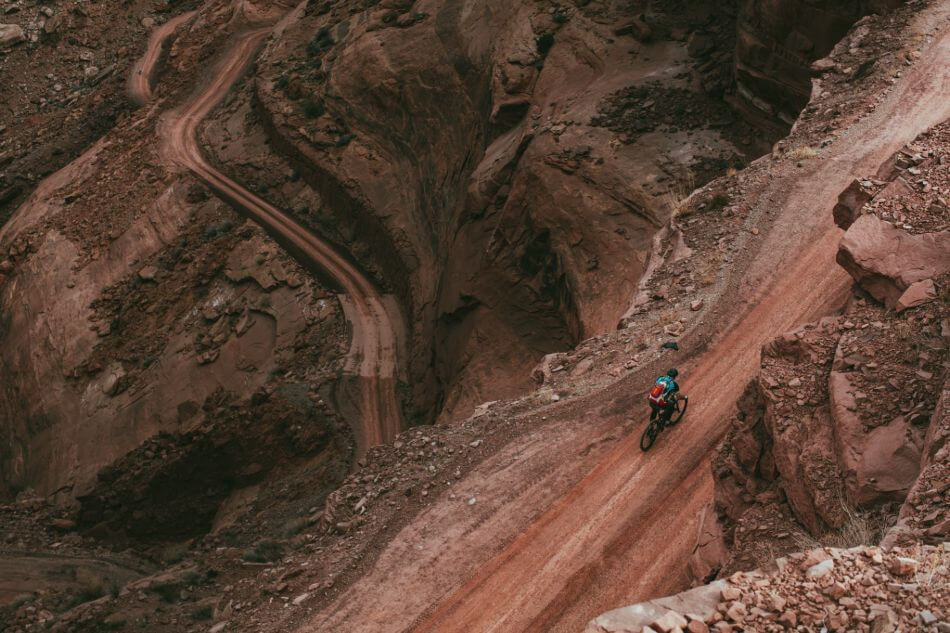 If you're looking for snap and response in the sunshine or rarely ride rough roads, though, you'll want to consider the classic road bike.
Gravel Bikes and Road Bikes From The Ground Up
Wheels/Tires
The wheel or rim of your bike and its width determine the tires you'll be able to run.
Wider rims and more significant, wider tires add weight to your cycle but will also make for a more comfortable, absorbing ride.
Road Bike
Road bikes will usually come with a 700cc rim diameter and a maximum tire clearance of 35mm. Stock road bikes are typically equipped with 25 to 28 mm tires, though.
Most road cyclists generally opt for those smaller 25 to 28mm, grippy tires on the 700cc because they are light and fast-rolling.
The downside? The tires need to be ridden at maximum pressure. That, combined with their already low profile size, means the rider feels everything.
Gravel Bike
Although some gravel bikes also run 700cc rims, many new bikes are now fit to run 27.5-inch (smaller) rims. 27.5-inch rims are a size traditionally found on mountain bikes.
By running smaller rims, these gravel bikes can fit larger 50mm tires without sacrificing geometry. The wider, bigger tires have more road contact and can be run at lower pressure allowing a smoother ride.
The extra room also allows for tires with knobs and more massive treads. Since gravel is softer and less predictable, the knobs and treads will allow for a safer ride.
Bonus: Running a 27.5-inch tire on a gravel bike also means you'll be able to run it tubeless. A tubeless setup is easier to maintain on an unforgiving gravel road.
Suspension
Although when most people think of road bike suspension, they think of, well, nothing, in reality, all styles of bikes, even BMX, can now come equipped with full suspension.
Suspension can make a bike feel sluggish but also a whole lot more comfortable.
Road Bike
In general, road bike suspension is nonexistent or "rigid." That's because road bikes, whether for endurance or speed, are built to handle a reasonably consistent surface. A rigid bike on a smooth road will feel snappy and playful.
Also, without suspension soaking things up, the rider's input to the pedal is transferred more efficiently to the wheel, making the ride faster.
Now, If you think you'd prefer a full-suspension road bike, there are options. Specialized has actually just released the Roubaix. By internally routing the full suspension through the frame, Specialized has managed to keep the slim look of more traditional road bikes with all the benefits that come with sus.
Gravel Bike
Like road bikes, gravel bikes can come rigid or with suspension. On gravel bikes, suspension, especially front suspension, is much more common, though, as they're built to go where road bikes aren't.
The suspension you'll find on most gravel bikes is an air fork. The air fork works like the fork of a mountain bike.
By adjusting the rebound and compression dampening, cyclists can fine-tune the feel of the ride. The fork's travel absorbs the impact of things like potholes or bumps, so your arms don't have to.
If you're thinking of turning your old steel bike into a gravel warrior and adding an air fork, you're in luck, too. RockShox just released the Rudy Ultimate XPLR. It's one of the first air forks purpose-built just for gravel.
Frame
Offhand, it can be hard to tell the difference in road and gravel bike frame specs. A slight difference in a bike frame's geometry or composition will make a world of difference underfoot, though.
Road Bike
Road bikes are generally designed to feel snappy and responsive on the pavement. To do this, their design includes a short wheelbase and more raked-out rider position with a steeper head tube angle.
These features make road bikes less stable on uneven surfaces but also much faster.
Adding to their speed is their frame composition.
Road bikes can be found in all of the usual suspects like steel, aluminum, carbon, and even titanium.
Many of the top road bikes today, though, are built from carbon. Carbon is light and stiff. That means it's fast, more responsive, and snappy but might also transfer more road feel to the rider.
Gravel Bike
Gravel bikes have a longer wheelbase, lower bottom bracket height, a slacker head tube angle than their road counterparts. This geometry combination gives gravel bikes more stability and also allows for the rider to cruise in a more comfortable upright position.
Like road bikes, gravel bike frames come in a wide assortment of materials. However, although the top road bikes opt for carbon because its lightweight, many of the leading gravel bike manufacturers are turning to steel.
That's because a steel frame can take more damage than traditional aluminum or the new advanced carbon frames. Steel is also better at absorbing road feel, making it the perfect option for bumpy gravel road rides.
Components/Brakes
For the most part, road bike and gravel bike components will be the same or interchangeable.
At the end of the day, your bike's components should be adapted to fit your personal riding style. For instance, many endurance riders, gravel or road, may prefer a 2x drivetrain to a 1x because the 2 will allow double the gears.
That said, there is one big difference. That is brakes.
Road Bike
Although road bike manufacturers are slowly upgrading their brake systems, most road bikes will still use rim brakes.
Rim brakes are light and, when properly tuned, provide ample stopping power for road surfaces.
Gravel Bike
Modern gravel bikes all feature disc brakes. Although heavier, disc brakes offer superior stopping power and more precision control in poor conditions.
Coming from a mountain bike background where disc brakes are standard, I love them. A hydraulic disc brake offers the stopping confidence you just don't get with rim brakes in wet technical conditions.
And with a proper kit and the know-how, I think they're actually easier to maintain too.
Cockpit
When I think cockpit, I think stem, bars, and grips, and seat.
Whenever I get a new bike, the first thing I change is the cockpit setup. It's generally pretty cheap to do and lets you get the perfect fit for your ride.
Road Bike
The go-to setup up for most road cycles is a long stem and narrow, deep drop bars. The long stem and deep drop bars allow the rider to lay and get low for speed. And the narrow width bars create a more responsive, twitchy ride.
Gravel Bike
Gravel bikes will usually have a shorter stem and flared drop bars versus those narrow road bars.
The short stem helps keep the rider more upright, and the flared bars allow for a broader, more stable attack position.
Bonus: Many enduro and cross-country mountain bike riders run a dropper seat post. The dropper post allows the rider to raise and lower the hydraulic post at the press of a button.
The post is a little heavier but even on a gravel bike, when things get steep, in either direction, simply pressing a button to get the seat of the way is a real pro move.
Final Thoughts
Whether you live by the most scenic gravel ride in the world or are simply tired of sore back and arms after a ride on rough side roads, you may be considering the switch to a gravel steed. You may also be wondering if owning a gravel bike will even make a difference.
I'm here to tell you it does.
A gravel bike will offer you comfort, confidence, and stability in rough conditions. Gravel bikes are purpose-built machines made for the middle ground.
That stability and comfort do come at a cost, though. A gravel bike will be heavier and less responsive. And you may have trouble finding the perfect bike thanks to a limited selection.
At the end of the road, you'll want to consider how much rough riding you actually do. If you spend most days on smooth roads, a more traditional road bike is a better fit.
A traditional road bike will generally be faster, more responsive, and lighter, but riding one does limit your surface selection and the distance you'll want to ride.
Frequently Asked Questions (FAQs)
Are gravel bikes good for touring?
Yep! Gravel bikes may be a bit heavy, but the solid frame and built-up specs like added suspension and beefy tires mean it can take the extra weight of the gear needed for long rides. And when the weather turns to rain, the disc brakes on a gravel bike will stop you on a dime, no matter the extra weight on board. You'll also find the geo of the gravel bikes makes for a more comfortable ride. And hey, if you decided to go de "touring," the bike will be able to handle unexpected road conditions.
Are gravel bikes good for commuting?
The answer here isn't just yes. It's, heck yes! Gravel bikes are versatile, comfortable machines. The big downside to a gravel bike is the weight, and lack of road feel and snap. When commuting, though, a lightweight, fast, and snappy ride is less important than a stable, predictable machine that can take the added weight of your work clothes and gear. An added benefit of riding a gravel bike to work is a more upright riding position. Managing traffic and staying visible to drivers is much easier when your eyes and head are up.
Are gravel bikes as fast as road bikes?
Unfortunately, the answer here is no. Gravel bikes are generally a bit heavier due to a more robust frame and things like air forks and disc brakes. Their geometry and longer wheelbase also make them slower to respond to rider input. Pair that with tires built for all terrains and not just roads, and you have a slower ride. Many gravel bikes also come with a 1x drivetrain versus the 2x or 3x road bikes sometimes come with. That means at high speeds, instead of matching the gearing, you'll have to coast.
Can you ride a gravel bike on the road?
Gravel bikes won't be as fast as road bikes on pavement, but you can ride them on the road. The great thing about a gravel bike is you can actually ride them on trails too.
Can gravel bikes go on trails?
Yep! Many of the robust features found on a gravel bike are taken directly from trail-specific steeds. Air suspension forks, wider handlebars, 27.5-inch tires, longer slacker lower geometry, and disc brakes all benefit off-road use. Just keep in mind they won't handle as great as a purpose-built off-road bike.
Do gravel bikes have suspension?
Yes and no. Many gravel bikes come equipped with air forks or the ability to upgrade to air forks. Some gravel bikes even come with a full suspension setup. That means an air fork up front and rear suspension under the seat. If you prefer a more snappy road style ride, though, many gravel bikes also come with rigid suspension.
Do gravel bikes have gears?
Just like their road bike counterparts, gravel bikes have the option to run gears or single speed.
Still have a few more questions? Let us know and we'll answer them for you as best we can.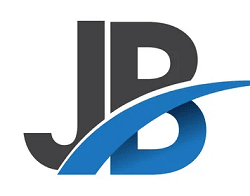 Jeffrey Brown is a writer, editor, and professional bike mechanic with over 7 years of experience working in full-service and community-based bike shops. As a bicycle educator, he has supported youth programs across the US that teach bike mechanics and life skills to prepare the next generation of cyclists.
Jeffrey began his professional mechanic career at his university bike co-op, so he recognizes the grassroots power of the cycling community. Initially self-trained as a mechanic, his subsequent positions as manager and lead educator gave him official training. He has won various awards and grants for his role as a bicycle and environmental advocate.