(Last updated on January 30th, 2023)
When it's time to travel to your next cycling destination by car, taking your bike along for the ride should be painless and worry-free. Quality racks and carriers keep your bike, or bikes, secure and easily accessible so you can start your adventure right when you arrive. The last thing you want is your bike jumping overboard in the middle of the highway en route to some great trails.
After pouring over countless user reviews, product specs, and manufacturer notes, we've decided on this year's best bike racks. Keep reading to discover which bike rack is ideal for your next expedition.
Buying Guide for Finding The Right Bike Rack
The bike racks and carriers in this round-up are all quality options and great value, but which one is right for you and your vehicle? Follow these tips for a sure-fire way to pick out the best rack for your bikes.
Rack Compatibility With Your Vehicle
The best way to start narrowing down your search is by considering the mounting options available to your vehicle. Not all vehicles are created equal, so this may significantly limit your choices, but hey, that can make the search a bit simpler. For example, roof racks can't work on pickup trucks. If your car doesn't have a hitch, your best bet is a trunk or roof rack, then.
The Type of Bikes You Will Be Carrying
Next up, identify the kind of bikes you will probably be transporting with the rack. Some racks are too large to secure kids' bikes properly, and others are too flimsy to bear the weight of heavy electric bikes.
Think about the number of bikes you want to carry, too, so you don't come up short-handed right before a big trip. These days, many 2-bike hitch racks combine with an extender rack to increase the capacity to four bikes, so you can always upgrade later.
Ease-of-use and Vehicle Accessibility
This criterion depends on personal preferences about how easy you want the installation, mounting, and removal processes to be. The myriad of rack designs come with differing degrees of convenience. Will you be taking the rack on and off frequently? Or will you leave the rack on all summer long?
Another important factor is access to the rear trunk. Some hitch racks can temporarily lean away from the car so you can open the trunk, and some swing out to the side on a pivot. This extra feature can increase the price but can avoid a lot of frustration down the road.
How we Ranked the Top Bike Racks
My research spans my industry knowledge, personal experience, investigation of user reviews, and market information to develop this list of the top bike racks available in 2023. Bike racks can be some of the most expensive accessories, so making the right purchase is something I take seriously.
I decided the rankings based on the features I look for in the racks I use on my own vehicles. They include ease-of-use, versatility, security, durability, and price. Racks are a great investment for the long term so explore the information below to find the perfect one.
| | | | |
| --- | --- | --- | --- |
| Rack name | Rack type | Category | Price |
| Kuat Sherpa 2.0 | Hitch | Best Overall | $630 |
| Saris Bones | Trunk | Best Value | $180 |
| Thule EasyFold XT | Hitch | Best Rack for Ebikes | $850 |
| Saris Bones EX 3-bike | Trunk | Best Trunk Rack | $220 |
| Saris SuperClamp EX | Hitch | Best 4-Bike Rack | $1,000 |
| Kupper Mounts | Suction Cup | Best for Travel | $250 |
| Yakima Highroad | Roof | Best Roof Rack | $250 |
| DAKINE Pickup Pad | Tailgate pad | Best Tailgate Pad | $138 |
Best Overall
1. Kuat Sherpa 2.0
PROS
Ease of use
Rack tilt to access the trunk
CONS
Won't support heavy ebikes
The Kuat Sherpa 2.0 is about as perfect of a bike rack as you can get, and at a competitive price. This hitch rack is easy to install and isn't too far off the ground, so loading bikes on and off is a breeze. The rack is built to hold most bikes up to 40 pounds each and keeps them secure with a strap for one wheel and a solid adjustable arm for the other. One of the key features is that the rack tilts out of the way, even when loaded up with bikes so that you can access and open the rear of your vehicle. It folds up nicely when not in use and has a stylish design with the touch of orange. The Kuat Sherpa 2.0 comes in 1 ¼" and 2" hitch sizes.
Best Budget Bike Rack
2. Saris Bones Bike Rack
PROS
Affordable price
Feels a lot more secure than similarly prices trunk racks
CONS
Hanging bike design isn't the best design to avoid scratches or swinging bikes
The smaller sibling on the Saris Bones EX, this quality trunk rack has exactly the features you need and none of the frills you don't. This two-bike rack is exceptionally stable for such a lightweight construction, so installation is painless. The team at Saris are experts at making their trunk racks easily adjustable and compatible with almost any car.
The great price point makes carrying bikes accessible and affordable, so you can extend your expeditions and take your bikes to new places. The traditional hanging mounting system may not work with mountain bikes with funky frame shapes or hefty ebikes. If you're looking for an entry-level rack to make your life a bit easier, you can't go wrong with this well-loved favorite.
Best Bike Rack for E-bikes
3. Thule EasyFold XT 2
PROS
Easily supports heavy ebikes
Comes with a ramp for easy loading
Folds up for neat storage on or off the vehicle
CONS
A bit pricey
An aesthetic you either like or you don't
The demands are significantly greater on a rack carrying ebikes because of the extra bulk and weight from the motor and battery. Luckily for you, Thule has been paying close attention to the uptick in the popularity of ebikes in the past few years and has developed the EasyFold XT 2. It costs more than other racks, but we recommend that if you've already dropped the cash on an ebike, it's best to buy the appropriate gear to care for your nice bike.
Our favorite feature is the foldable ramp that allows you to gently roll your heavy ebike into the rails. This rack can hold bikes up to 65 pounds each and lifting a bike that hefty without a ramp is a tall order. The rack lives up to its name because it folds up neatly for easier storage or a cleaner look when not loaded with bikes. The EasyFold comes with built-in cable locks for additional security. Even if you don't have an ebike, this rack is one of the easiest to install and load up with a couple of bikes.
Best Trunk Bike Rack
4. Saris Bones EX 3-bike Rack
PROS
3 bike capacity
Lightweight but stable
Easy to transport
CONS
Not the easiest to install
The Saris Bones EX trunk rack securely holds three bikes while being impressively lightweight and durable. The EX model updates the previous model and improves its compatibility across almost any car, even ones with funky rear trunk spoilers. It's a trunk rack so installation won't be the easiest thing in the world, but the lightweight plastic makes lifting it and transporting the rack quite manageable. When you're not using it, the sturdy curved arms fold almost completely flat, perfect for sliding into the trunk or a small spot in your garage.
Despite the ubiquity of 2-bike and 4-bike racks on the market, I love that there are quality racks made for carrying a bike trio. It's a tad more expensive than the Bones 2-bike model, but in my eyes, it's worth having the extra room in case another friend wants to tag along on your bike adventure.
Best 4-bike Hitch Rack Option
5. Saris SuperClamp EX
PROS
Holds four bikes
Rack tilts to access the trunk
CONS
Hefty price tag, but potentially cheaper than buying an add-on to a 2-bike rack
Looking for a rack that can hold more than just two or three bikes? The Saris SuperClamp EX 4-bike hitch rack comes ready to transport up to four bikes.
It's pretty lightweight considering the maximum load it is designed for and is cheaper than most split systems where you buy a 2-bike rack and the expensive 2-bike extension. Since it's a hitch rack, it normally blocks access to your vehicle's rear trunk, but the SuperClamp can be tilted away from the car so you can open the rear in a pinch.
Best for Travel
6. Kupper Mounts
PROS
Easy to travel with and transport
Quick install
Efficient, intuitive design
CONS
Not the strongest so can't carry heavy bikes or go on bumpy terrain
This innovative bike mounting solution works on just about any vehicle and is the lowest-profile option on the market, ideal for traveling. If you are using a rental car or on a trip where you'll need to transport bikes a couple of times, Kupper Mounts, unlike traditional bike racks, won't hog precious cargo space. Each cup securely mounts to the flat, hard surface of your vehicle and uses a powerful vacuum seal that is plenty strong.
One suction cup mounts through the front fork and the other through the rear wheel, so you'll have to carry the front wheel inside your car. Kupper Mounts sets the bike weight limit at 45 pounds, and your vehicle shouldn't exceed 75 miles an hour. These limits make sense and are pretty standard; if you're looking for a heavy-duty bike rack, check out the Thule EasyFold EX, our Best Rack for E-Bikes.
Best Wheels-on Roof Rack
7. Yakima Highroad
PROS
Wheels-on design for quick loading
Lock feature to secure the bike to the rack
CONS
You have to lift your bike over your head
If you want to carry your bike on top of your car or maybe it's your only option the Yakima Highroad wheels-on roof rack is an elegant, well-built solution. This rack fits your bike with both of its wheels on, which simplifies the process of securing your bike. It's still a roof rack, so be prepared to have to lift your bike above your head and onto the rails of the Yakima Highroad.  Installation is quick and straightforward if you've already got roof rails on your car.
This rack allows you to lock your bike to the rack for additional security. We consider this feature as a necessity for roof racks considering your bike is essentially being advertised to the world above your car like a billboard. Feel confident transporting your bike with this rack and enjoy the design touches that will keep your frame scratch-free.
Best Tailgate Pad
8. DAKINE Pickup Pad
PROS
5-7 bike capacity
Separation pads to deter bikes rubbing against each other
Easy to install
CONS
Might block the back-up camera
Not as secure as racks, so careful driving over rough terrain
The best solution for transporting several bikes with a pickup truck, this tailgate pad crams many features into a sleek-looking package. All you need to do is lay the pad over both sides of the tailgate and buckle three webbing straps, making it possibly the quickest bike carrier on this list to install.
Dakine includes integrated Velcro straps for securing the frame of your bike and separation pads made of high-density foam to keep bikes from touching and rubbing. The exterior material is durable and soft enough to keep your tailgate and bikes free from any scratches and damage. This pickup pad comes in two sizes: small for midsize trucks (up to five bikes) and large for bigger vehicles (up to seven bikes). The large flap above the Dakine logo gives easier access to the tailgate handle. It's a necessary feature, but it may cover up your backup camera depending on your specific truck.
Related: Best Bike Racks for SUVs
Types Of Bike Racks and Carriers
Bikes come in all shapes and sizes, but racks are compatible with almost any bike. To decide on the best rack for your specific needs, here's a breakdown of the four main categories of bike racks.
Roof Racks
Roof racks take advantage of the large space on the top of cars to securely place bikes where they won't block windows or trunks. Not all roof racks are the same, though.
The main three types of roof racks are entire rack systems that hook up to your bare roof, racks that combine with your car's pre-installed roof rails, and powerful suction cups that vacuum seal to the roof.
These categories are all great options to keep your bike out of harm's way and securely locked to the car when you step away. Roof racks carry bikes with either the front wheel still attached or mount to the fork directly. Keeping the front wheel on avoids messing with disc brakes or thru-axle compatibility, and the entire, potentially muddy bike stays away from your car's precious interior.
Taking the front wheel off and mounting via the fork lowers the height, lightens the load, and stabilizes the bike. There are plenty of adapters available to fit any axle, so if you want a lower profile and more secure roof rack set-up, this is the way to go. But don't forget your bike is up there when you pull into the garage we all know how that ends, yikes.
Hitch Racks
Hitch racks are a popular choice because of their convenience and ease of use. These heavier-duty racks slide into your car or truck's receiver tube and can fold up when they aren't being used. It's a strong hitched connection, and they often have security features to prevent theft of bikes or the entire rack.
Hitch racks are perfect for us mortals that struggle to lift large or heavy bikes over our heads and onto a roof rack. Simply raise your bike a bit off the ground, or use an included ramp, and place it onto the rack.
Some downsides, however, are that hitch racks can interfere with seeing through the rear window or opening the trunk. Most of the quality hitch racks in this list are designed to solve those problems. Be careful making tight turns or parking because every hitch rack adds some extra length to the profile of your vehicle.
Trunk Racks
Often the most affordable type of bike rack, the trunk rack hugs tightly to the rear of your car to support two or three bikes. Trunk racks normally involve a series of straps, hooks, and stabilizing points that can be hard to install at first. But the designs have improved significantly, and after a couple of goes, you'll be a seasoned veteran.
These racks are specially designed to fit almost any car and fold up nicely when they're not in use. Due to their many moving parts, it's always best to double-, or triple-, check that you've installed the rack correctly and bikes won't scratch or bump your car. Nothing worse than a bike jumping overboard in the middle of the highway.
If you're on a budget and aren't riding extra-large or extra-heavy bikes, trunk racks are great for spontaneous adventures and weekend getaways. Most don't have security features, so make sure you keep an eye on your precious cargo.
Tailgate Pads
Specifically made for pickup trucks, tailgate pads drape over the rear gate and provide cushion and protection for bikes hanging over the back. Mountain bikers are big fans of this type of bike carrier since truck beds can hold up to seven bikes at a time.
Some extra straps and loops secure the bikes in place as they rest naturally over the tailgate, the rubber tires acting as convenient bumpers. Protect your truck's paint and transport a large number of bikes with easy-to-install tailgate pads. It's a smart and effective method, but you can't drive too aggressively.
Some companies make bike carriers for inside the truck bed. They are similar to roof racks, but they fit inside the boxed truck bed instead of being installed on top of the car. They add a bit more stability than front wheels dangling off the back of the tailgate.
Bike Racks Out of Stock? They May Be For a While Longer
If you are currently trying to purchase a bike rack or carrier, you may have problems with things being in stock. The recent surge in bike sales and supply chain delays caused by the COVID-19 pandemic has created some serious delays for restocking bike stores and online sites. Search around, and don't be afraid to call the bike business; they might have more up-to-date information on when the next shipment is scheduled to arrive.
Frequently Asked Questions
What kind of bike rack is best?
There's no single bike rack that can unquestionably be the best because it depends on your unique needs. Think about what vehicle you drive and if it has roof rails or a hitch. Narrow down the category and refer back to this great list of the best racks available today.
What type of hitch bike rack is best?
My favorite 2-bike hitch rack is the Kuat Sherpa 2.0. It offers fantastic performance and ease of use while still being within most of our budgets. If you are looking to carry three or four bikes, however, you are better off with the Saris SuperClamp EX.
Are Kuat racks good?
Kuat racks are some of the highest quality bike racks available on the market. Ever since 2006, they have been making impressive racks that combine solid engineering with intelligent features to make carrying bikes a relatively painless process.
Are Thule bike racks worth it?
Thule bike racks are some of the most expensive options for carrying your bike, but it's for a good reason. Thule racks are known for their longevity and durability so you probably won't ever need to buy another bike rack again. If you've got the means, it's a solid investment but keep in mind that there are cheaper alternatives.
Still have questions about the best bike racks? Let us know!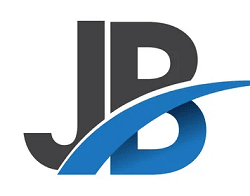 Jeffrey Brown is a writer, editor, and professional bike mechanic with over 7 years of experience working in full-service and community-based bike shops. As a bicycle educator, he has supported youth programs across the US that teach bike mechanics and life skills to prepare the next generation of cyclists.
Jeffrey began his professional mechanic career at his university bike co-op, so he recognizes the grassroots power of the cycling community. Initially self-trained as a mechanic, his subsequent positions as manager and lead educator gave him official training. He has won various awards and grants for his role as a bicycle and environmental advocate.