(Last updated on January 27th, 2023)
Electric mountain bikes are the ultimate bike tech machines that allow riders to tackle the steepest of climbs and cover more ground than ever before. These innovative bikes combine state-of-the-art full suspension systems with electric motors and long-lasting batteries. Being loaded up with so much technology inflates the bikes' price tag, but the performance boost can be worth the higher cost.
What are Electric Mountain Bikes?
Traditional electric bikes have been around for a while, but recent developments have designed motors and batteries that can reliably withstand the abuse from rough terrain and jumps, characteristic of mountain biking. The electronic components have to remain isolated from water, mud, and crashes that are common on mountain trails.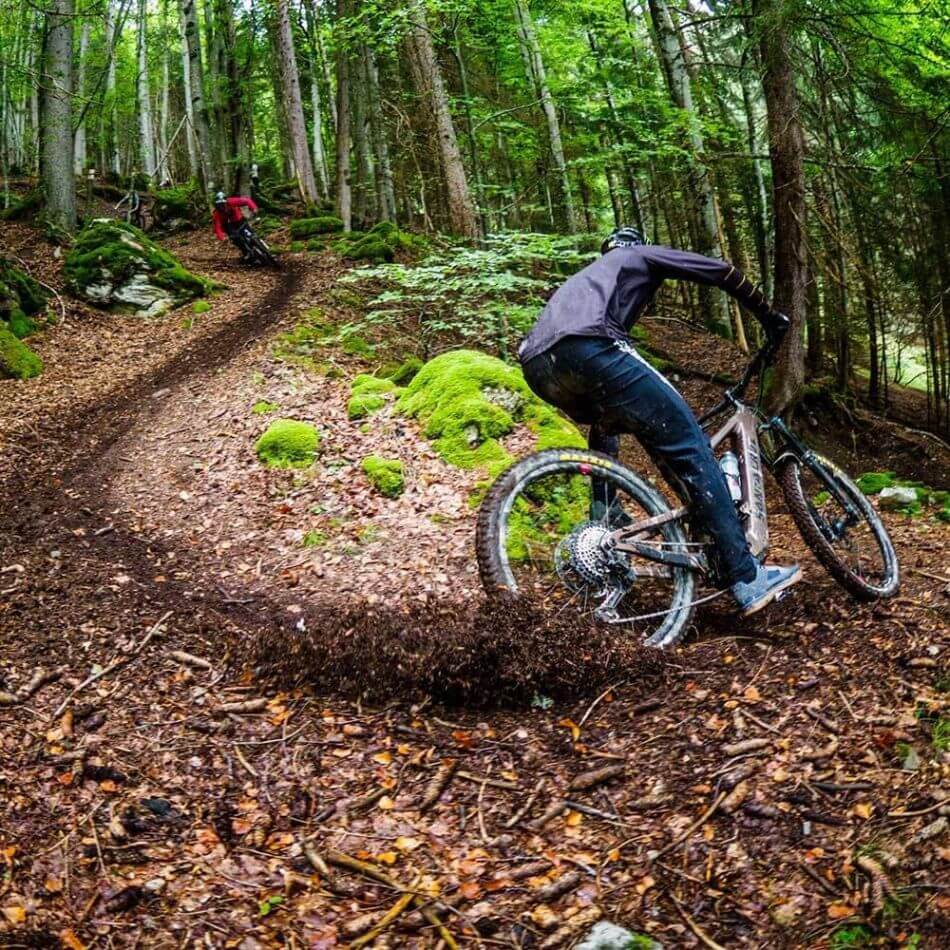 Electric mountain bikes, or eMTBs, are now a popular choice among dedicated riders that want to amplify their trail experience and are willing to pay the extra cash. eMTBs typically come with two or three pedal assist modes to help you up the steepest, most technical slopes so you can focus on having fun. Descend the trails like a pro, and you're ready to go again!
My Criteria of Judging These Bikes
My criteria for the best electric mountain bikes included performance, dependability, componentry, and value. As a generally more expensive category of electric bikes, eMTBs come equipped with all sorts of fancy tech and innovative designs that make it hard to tell the difference between the good models and the excellent ones.
While the prices of bikes in this roundup span a wide range, most of the models are not budget options. I attempted to balance affordability with quality features and high performance. I considered many potential finalists for this list while researching numerous user reviews and manufacturer specifications of each model. I paired those findings with my industry knowledge and personal experience with eMTBs to choose a group of mountain bikes that are sure to be a worthwhile investment.
Related: Best Mountain Bike Brands
The Top 5 Electric Mountain Bikes
| | | | |
| --- | --- | --- | --- |
| Model | eMTB Type | Battery capacity | Price |
| Canyon Spectral: ON CF 7 | All-rounder | 630Wh | $6,299 |
| Santa Cruz Bullit CC R MX | Downhill | 630Wh | $8,450 |
| Giant Reign E+ 2 | Endurance | 625Wh | $6,100 |
| Orbea Rise H30 | Lightweight / All-rounder | 540Wh | $5,700 |
| Merida eONE-Sixty 8000 | All-rounder / Endurance | 630Wh | $6,700 |
1. Canyon Spectral: ON CF 7
PROS
Playful, responsive handling
Great value for money
Impressive spec list
Excellent integration of Shimano E8 motor
CONS
Rear tire isn't robust enough
Twitchy at high speeds
Canyon's Spectral: ON CF 7 comes equipped with such an impressive spec list that there's no need to shell out cash for the higher-spec version. This more affordable model punches above its weight class with the powerful Shimano E8 motor and Shimano XT 12-speed groupset there's no cutting corners to sacrifice on performance here.
Back in 2018, the Spectral: ON was Canyon's first electric mountain bike. It's undergone some upgrades and received a redesign in 2020 for better battery integration and a carbon fiber mainframe. The German direct-sales brand always delivers sleek aesthetics, and this model rides as good as it looks. The 'mullet bike' setup means the bike is outfitted with a 29" front wheel and a 27.5" rear wheel. The larger front end helps the bike roll over big obstacles, and the smaller rear wheel provides better maneuverability.
The carbon fiber front end houses the integrated 630Wh battery hooked up to Shimano's new E8000 Steps motor that maxes out at 250W of pedal assistance. The frame geometry is the same as the higher-end Spectral: ON 9 model but isn't as progressive as other eMTBs better suited for intense downhill riding. The bike comes with top-quality components like the Shimano XT 12-speed groupset and RockShox Lyrik Select fork. Unfortunately, the rear tire isn't as robust as I was hoping to accommodate rough riding and trail abuse, knocking my rating to 9.5.
Deliberate design touches and high-spec features at a competitive price make the Spectral: ON 7 a favorite among budget-conscious eMTB riders. The bike performs best on moderate terrain rather than super steep gradients or downhill racecourses. The more expensive model includes a couple of upgrades, but the Spectral: ON 7 has my vote as one of the best eMTBs out there for the price.
2. Santa Cruz Bullit CC R MX
PROS
Great ride feel from mixed wheel sizes
170mm of front and rear travel for big downhills
Large-capacity 630Wh battery
CONS
Aggressive geometry not ideal for flat cruising
Doesn't perform as well at slower speeds
From the kings of cool in mountain biking comes the reimagined Santa Cruz Bullit CC R MX. This electric mountain bike steamrolls up steep climbs with the help of the new Shimano EP8 motor and has a whopping 170mm of front and rear travel to fly down descents. Built for the gnarliest of terrain, the Bullit comes equipped with heavy-duty tires, suspension, and a groupset designed to withstand heavy use and abuse.
Like the Canyon Spectral: ON 7, the Bullit pairs a larger 29" front wheel with a 27.5" wheel at the rear. This recent 'mullet bike' trend claims to combine the confidence and capability of a 29er with the responsive handling of a smaller 27.5" rear wheel. This R model in the Bullit range is the most affordable option, but it shares the same full carbon frame and electronics as the more expensive models. A side note about the bike's name: R is the model, MX means mixed wheel sizes, and CC is the Santa Cruz top-spec carbon material.
The well-integrated Shimano EP8 motor provides 85 nm of torque to get you up the toughest gradients and has a fine-tuned Trail mode to boost power without decreasing range. The large-capacity 630Wh battery tucks neatly into the frame's downtube and will keep you out on the trails for longer. Santa Cruz outfits the R model with an SRAM NX Eagle 12-speed groupset which delivers high-quality performance for the price. I give this bike a 9 rating because it's a niche bike that only performs at its best in high-speed, downhill conditions.
If you are looking to do some more intense downhill eMTB riding, the Santa Cruz Bullit CC R MX is the perfect trail-dominating machine. You'll be grateful for the mighty motor on the climbs, and the bike handles just as well on the descents as a non-electric model.
3. Giant Reign E+ 2
PROS
Motor and geometry upgrades from the previous model
Enough front and rear travel for serious descents
Sleek integrated tech
Fairly large-capacity 625Wh battery
CONS
Relatively heavy compared to rivals
Downtube has an especially large appearance
Coming off of a fresh new update in 2023, Giant's Reign E+ 2 endurance eMTB has plenty of power to tackle any steep climb and smash big descents. The 2 model sits in the middle of the Reign E+ range, but the recent redesign and competitive price make it my go-to choice. The 2023 bike preserves the 170mm of front travel and 160mm at the rear from the previous model but adds improvements almost everywhere else.
The new aluminum frame design incorporates shorter chainstays to make the rear of the bike more agile. The suspension system now has a flip-chip that allows riders to raise or lower the chassis by 10mm to adapt to the specific terrain. Like the Canyon Spectral: ON and Santa Cruz Bullit, this bike has a 29er front wheel and 27.5" rear wheel to boost handling.
Giant collaborated with Yamaha on the new SynDrive Promotor to make it more compact and increase the torque to 85Nm. That's a 5Nm improvement from the previous version and more powerful pedal assist levels. The Reign E+ 2 forgoes the super-capacity 750Wh battery of the top-tier model, but its 625Wh battery is similar to rival eMTBs.
This enduro machine is decked out with reliable componentry and tech touches like the RideControl Ergo 3 that neatly integrates power buttons with the handlebar grips. You can customize your settings on Giant's app, too. The SRAM GX/NX 12-speed groupset performs well in tough conditions, even while putting some serious power down.
This bike receives an 8.5 rating while it's an excellent upgraded model, it's relatively heavy and I don't love the downtube design. In all, this eMTB is a great option for endurance riders that want plenty of suspension travel for tough terrain. Feel free to check out the other option in the Reign E+ lineup, but the impressive package and upgraded motor have me convinced the Reign E+ 2 is one of the best options on the market.
4. Orbea Rise H30
PROS
Lightweight eMTB at 20kg
Innovative modular battery system
Sleek look, especially the slim downtube
Orbea-specific Shimano motor
Excellent value for price
CONS
Could come with better brakes
140mm front travel too little for some riders
The new Orbea Rise H30 reimagines the traditional eMTB with its lightweight package with a modular extra battery option. Considering the serious power it's packing, the H30 weighs in at an astoundingly slim 20 kilograms or 48.5 pounds. Keeping the weight down maintains a natural ride feel while descending and a bike balance more similar to non-electric models.
The H30's impressive specs for the price convinced me it's a better value than the more expensive models in the Rise lineup. The Shimano EP8 RS (Rider Synergy) motor was developed in an exclusive collaboration between Orbea and Shimano.
The optimized motor and the bike's low weight deliver longer-lasting battery performance compared to rival setups. Given the bike's sleek aesthetic, you'd hardly notice that the downtube holds the large-capacity 540Wh battery that weighs just 2.7 kilograms.
There's also an option of a 252Wh Range Extender battery that fits into the water bottle cage. Now you can have a light eMTB with a range of almost 800Wh! With the modular battery concept, Orbea has done away with the classic ebike trade-off of weight vs. battery life.
I gave the H30 an impressive 9.5 rating because I love the innovative battery solution and lightweight construction, but it might not be everyone's cup of tea. This bike is perfect, though, for eMTB riders who want something different that blurs the lines between light ebikes and heavy-duty electric models.
The H30 provides 140mm of front travel which is a bit less than comparable eMTBs but plenty for technical descents and fast riding. The aluminum bike is outfitted with a Shimano SLX groupset and is the only one on this list with both front and rear 29" wheels. The H30's heavy-duty capabilities in a lightweight package are proof that Orbea's perfectionism has paid off.
5. Merida eONE-Sixty 8000
PROS
Fairly lightweight eMTB at just over 22kg
Long front and rear travel for downhill riding
High capacity 630Wh battery
Cool ThermoGate vents to cool the battery
CONS
Lights and fenders aren't necessary
Front end is quite high and short
This slightly pared-down package gives you the same eMTB superpowers as Merida's top-tier eONE-SIXTY, but without the shocking price tag. Saving $3,000 and still receiving almost the same specs as the 10k model is a smart move in my book. This enduro-oriented eMTB features a tried and tested frame design with a carbon fiber front triangle and aluminum rear.
Like the Orbea in this list, the bike comes with a Marzocchi front fork and FOX Float shock, offering 160mm of front travel and 150mm rear suspension. The innovative frame geometry rides smoothly over technical terrain and is one of the lightest bikes on this list, weighing in at 22.2 kilograms.
The eONE-SIXTY 8000 opts for a Shimano EP8 motor and pairs it with a 630Wh battery to last longer out on the trails. There are even 'gills' or vents in the head tube to help cool down the battery and keep it operating at top efficiency. The mixed wheel setup combines a 29er rear wheel and a 27.5" front to balance speed and agility. Reliable shifting is delivered by a Shimano SLX/XT 12-speed drive chain. This bike receives a 9/10 since it's the ultimate eMTB package, but the front-end geometry could be improved.
Merida decided to equip this model with integrated front and rear lights as well as fenders, appealing to more people than just hardcore eMTB riders. This bike comes alive on the toughest trails and steep climbs and is more than capable in city parks and paths. A solid all-rounder with high-quality specs at a competitive price point, this bike offers one of the best ride experiences in this roundup. Don't just take my word for it— the 8000 version is a fan favorite among the eMTB community.
Related: Best Biking Brands Around the World
Buyers Guide to eMTBs
Types of Electric Mountain Bikes
Nowadays, mountain bikers of all disciplines can find electric models tailored perfectly for certain terrain and gradients. eMTBs started as trail bikes with around 150mm of travel, but they now span downhill, cross-country, and endurance disciplines.
Downhill models are built with powerful motors and beefed-up suspension to get you up the steep climbs quickly and down the descents even faster. Trail and endurance bikes have a lighter setup that attempts to preserve the handling of non-motorized models while still providing plenty of assistance on the slopes. Most cross-country ebikes utilize 29" wheels for faster rolling over big obstacles and a better downhill pace.
Many eMTBs are "mullet bikes", or bikes with mixed wheel sizes. The most common setup is a 29" front wheel and a smaller 27.5" wheel at the rear. The logic is that the 29er rolls faster over big obstacles, while the 27.5" wheel offers more nimble maneuverability.
Motors on Electric Mountain Bikes
Electric mountain bikes are powered by mid-drive motors positioned between the pedals and maintain the natural weight balance of the bike. eMTB makers opt for high-quality motors from Bosch, Shimano, Yamaha, and Fazua to offer plenty of torque for climbing and efficient energy management.
eMTB Batteries and How Long They Last
The batteries on the bikes in this roundup range between 504Wh and 630Wh. This size is considered fairly high-capacity, especially compared to electric road bikes or recreational bikes. Extended batteries are necessary for long, steep climbs, and there are even some auxiliary batteries you can place into your bike's water bottle cage.
Frequently Asked Questions
Which is the best electric mountain bike to buy?
The best electric mountain bike for you depends on your riding needs and preferences. The eMTBs in this list vary in price and design but are all a great value for the money. Consider the amount of suspension travel you'll need and if battery capacity is a crucial element. Often brands have a few tiers of the same model to fit your spec preferences and budget.
Is an electric mountain bike worth it?
Purchasing an electric mountain bike can be one of the best decisions to boost the frequency and distance you ride. The electric motor can make riding more fun and enable riders to climb steep hills. eMTB users can stay out on the trails longer because they can tap into the extra power to keep them from getting tired too quickly. Personally, I hear more rave reviews than complaints from new owners of electric mountain bikes.
How do I choose an electric bike?
There are more electric mountain bikes available on the market than ever before, so choosing one can be a tough task. Consider your riding needs and where you will be riding most frequently. Do you require full suspension? Do you want to customize the power levels? Try to test a few models in person so you can get a better understanding of how different models feel.
Why are electric mountain bikes so expensive?
Electric mountain bikes are significantly more expensive than traditional bikes because they have advanced motors and high-performance batteries. New frames have to be designed around those crucial elements. That said, costs are coming down as more manufacturers make this new tech. Ebikes are also much heavier, so shipping rates can increase the bike's overall cost.
How much does a good electric bike cost?
A reliable and well-performing electric mountain bike will range from $1,400 to over $8,000. Standard ebikes without suspension can be cheaper, but eMTB models often have extra features to handle tougher terrain and steep climbs. The bikes in this article range from $5,700 to $8,450.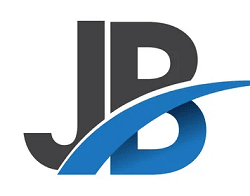 Jeffrey Brown is a writer, editor, and professional bike mechanic with over 7 years of experience working in full-service and community-based bike shops. As a bicycle educator, he has supported youth programs across the US that teach bike mechanics and life skills to prepare the next generation of cyclists.
Jeffrey began his professional mechanic career at his university bike co-op, so he recognizes the grassroots power of the cycling community. Initially self-trained as a mechanic, his subsequent positions as manager and lead educator gave him official training. He has won various awards and grants for his role as a bicycle and environmental advocate.