(Last updated on January 27th, 2023)
If you've ever decided to lug your full suspension mountain bike on a long city ride or tried to take your fast and efficient road bike on a bumpy country road, you may be wondering if there's something in the middle. A bike that does it all.
A bike that combines the speed and efficiency of a road bike with the stable handling, comfort, and versatility of a mountain bike.
Well, ManBearPigs, ligers, and Linkin Park's debut album move over. There's a new hybrid in town. The hybrid bike.
What is a Hybrid Bike?
A Hybrid bike is pretty much what it sounds like, a bicycle that combines multiple disciplines.
By mixing the best features of mountain bikes, road bikes, gravel bikes, and touring designs, hybrid bikes deliver a single ride that does it all. A general-purpose build that may not excel in one aspect but instead handles a broad span of riding environments and demands.
Who are they for?
Hybrid bikes are excellent choices for biking generalists and enthusiasts alike.
See, the reason to ride can be broken down into a few categories. First, there's the freedom cycling provides, the exercise, the commuting ability, and the adventure. At the top of the list, though, is always enjoyment.
The generalist design of a hybrid bike makes riding them more comfortable, relaxing, and forgiving, and most of all enjoyable for countless riders, whether taking them on multiple terrains or just sticking to the pavement.
With the ease of use features like wide handlebars, an upright riding position, gearing to get anywhere, and tires wheels and a frame that can handle multiple surfaces, these bikes really are for everyone.
Hybrid Bike Styles
There are three primary subcategories of hybrid bikes. There are hybrid commuter bikes, hybrid sports bikes, and hybrid comfort bikes.
Sport
Sports hybrid bicycles are the hybrids on both ends of the scale most similar to road and mountain bikes. At first glance, a sport hybrid "road bike" looks like their road-specific counterparts.
At the other end, a sport hybrid "mountain bike" can easily be confused with a cross country bicycle.
Road models
Across the board, Sport hybrid road bikes pretty much always come with 700cc tires and other standard road bike features. Some even have carbon frames.
You may not be able to see a clear difference, throw a leg over a sport hybrid road ride, though, and you'll feel it.
That's because sports hybrids have the comfortable upright geometry hybrid bikes are known for. They also utilize flat bars for extra stability and an even more upright, plush ride.
Mountain Models
Sport Hybrids that lean into the mountainside of things come with more of the rugged features cyclists look for in their off-road rides.
Those features include front air suspension, disc brakes, and a drivetrain built for off-road riding.
To keep them true to their hybrid form, though, these bikes come with standard road 700cc wheels. So although these ones tend to prefer the trails, they'll be just as comfortable out on the highway.
Comfort
Comfort hybrids are probably the most common form of the bike.
Many comfort hybrids can be easily recognized by a step-through frame that allows riders of all sizes and levels to mount and ride safely and confidently.
The geometry of the comfort hybrid's frame puts the rider in an easy to manage upright riding position. This position is partly accomplished by the easily recognizable high-rise handlebars at the front of the models.
Comfort hybrids will also usually come with a large seat on top of the other road and mountain-specific split features.
Commuter
Many people refer to all hybrids as commuter bikes. That's because their upright riding position and dual-sport features make them great to ride anywhere on most surfaces.
A real "commuter" hybrid, though, is any hybrid that comes stock or allows the addition of things like a fender and a rack. Many commuter hybrids also come with added chain guards to help keep you clean on your ride to and from work.
Hybrid Bike Features
The three subcategories of Hybrid bikes all vary a bit in design, but a common theme among all of them is a combination of essential features from multiple disciplines.
Wheels
Although hybrid bikes can "do it all," doing it all doesn't mean going straight down a mountain.
For that reason, most hybrid bikes will come with standard road bike 700cc wheels or smaller mountain bike 26-inch ones.
700cc wheels offer lightweight performance, and the right 700cc wheel is an excellent platform for a broad range of 28c to 35c tires.
26-inch wheels are smaller and wider, allowing a more rugged tire when needed.
Tires
Hybrid bike tires should be right at home on anything from standard pavement or concrete to hard-packed trails or grass. Of course, that means the 700cc or 26-inch tires will need a bit more tread and durability than a standard road tire.
Many more aggressive hybrid bike tires may also come tubeless-ready. A tubeless-ready hybrid bike tire will hold up better in rough conditions and can be run at lower psi for added cushioning and comfort.
Frame
Hybrid bike frames come in a variety of materials and designs, but the majority are rigid and built from aluminum.
A rigid frame provides excellent power transfer when the going gets going, and an aluminum frame is sturdy enough to take a beating but light enough for long-distance road use.
Aluminum frames are also cheaper to manufacturers, ensuring down-the-road savings to hybrid bike enthusiasts.
Suspension
Like their frames, hybrid cycle's suspension is generally rigid, and aluminum built, although front air forks are becoming a more common feature.
A rigid fork is lighter than an air fork, eliminates "dive" and loss of power when pedaling hard, and gives the rider an increased feel of the road. Rigid forks are also maintenance-free.
As hybrid bikes are more on-road than off-road machines, an air fork is usually unnecessary. If you see yourself hitting more trials than pavement, though, consider an air fork with a small amount of travel.
Just remember, although that fork may soften the ride, it will require more maintenance, will be heavier, and you'll lose a bit of your power transfer by using it.
Cockpit
The cockpit of your bike is your handlebars, saddle, grips, and pedals. It is your connection to the bike.
Hybrid bikes usually come with broader, flat handlebars for increased stability in adverse conditions. Flat bars, especially ones on a high stem, also help to alleviate shoulder, hand, wrist, and neck pain felt when using drop bars.
At the other end of the cockpit connection on your hybrid bike will generally be a low, comfortable, large saddle. A low saddle paired with flat or high bars gives hybrid bikes a more relaxed upright riding position.
Finally, hybrid pedals come in a variety of styles, from flat to clipless and caged, depending on rider preference.
Drivetrain
Drivetrains on hybrid bikes vary widely with their subcategory. The majority, though, use derailleur gearing.
Derailleur gearing for hybrid bikes ranges from 8 to 24 gears, with a 1x, 2x, or 3x ratio upfront.
Brakes
Hybrid bicycle brakes come in either standard caliper or modern rugged disc brakes.
Caliper brakes are an excellent lightweight option that should work in most road riding settings.
Disc brakes are heavier and require more maintenance but provide more stopping power across the board and a more predictable stopping ability in adverse terrain or weather.
If you're gonna spend more time on hard-packed trails with your bike than pavement, look for a hybrid with disc brakes.
Related Article: Bike Size Charts: What Size Bike Do I Need?
Hybrid Bike Pros and Cons
Pros
Comfortable riding position
Versatile enough to ride most places
Lighter and more efficient than mountain bikes
Excellent for commuting
Added stability from wide flat bars
Better tire grip than road bikes
Less expensive than many other makes
Wide range of gearing available for long rides
Cons
Not meant for serious mountain bike trails
Not as fast on the tarmac as a dedicated road bike
Heavier frame than road bikes
All riders may not desire an upright riding position
Although the bikes are hybrids, they perform better on the road
Top 3 Hybrid Bikes
1. Giant Cypress DX
Highlights: 700cc wheels, mechanical disc brakes, front air fork, Shimano components
The Giant Cypress DX is an affordable hybrid cycle that really is designed to go everywhere.
The alloy frame is tough, the suspension seat post and suspension forks give the bike added comfort off-road, and the mechanical disc brakes stop it on a dime.
And because it's a true hybrid, the bike also delivers riders that classic upright relaxed hybrid ride.
2. Rove 3 DD DISC
Highlights: ALUXX-Grade frame, air suspension fork, disc brakes, 700cc wheels, Shimano components, relaxed riding position, flat bars, puncture-resistant tires
Oh boy, the Rove 3 DD is a sweet-looking affordable ride. And because it's a hybrid with front air suspension, it's a ride you can take nearly anywhere.
Behind the suspension, the Rode 3 DD comes with a super lightweight ALUXX-grade alloy frame, and a low standover height, making it an excellent choice for smaller, riders.
And on top of the suspension, the bike comes with flat bars.
All of those components together paired with the Roves slightly more aggressive geometry and added disc brakes and puncture resistance tires below make the Rove 3 a hybrid that won't just go off-road but will perform well there, too.
3. Flourish FS 1
Highlights: Step-through frame design, air suspension fork, suspension seat, 700cc wheels, available with fenders, basket & rack compatible
One look at the Flourish FS1, and you'll know this bike is as hybrid as they come.
That's because it's got a relaxed riding position, 700cc wheels, seat suspension, and front suspension, all packed onto a step-through frame design.
That step-through design and low standover height make the Flourish a great choice for every rider.
And the added suspension in the seat and out upfront means every rider can take it everywhere.
Did I mention that the Flourish just looks classy? The design screams country road riding. So throw on the available integrated fenders, baskets, and racks and go hit the winery down the road in style.
Conclusion
Some old-school riders I know will tell ya every bike is a hybrid bike.
They say all you gotta do is take the bike you already have and ride it anywhere.
Well, old fellas, the truth is, that just ain't the case. If you've taken your fully rigid ride down a mountain trail, you know what I mean.
So, if you really want a bike to take on the road and the dirt, a bike that gives you comfort and confidence on your ride, nothing beats a proper hybrid cycle.
Frequently Asked Questions
What are the advantages of a hybrid bike?
Hybrid bikes are versatile and comfortable. You can ride them on multiple surfaces, and the upright riding position and flat handlebars give you confidence and control wherever you go. Hybrid bikes also make great commuters. That's not only because you can ride them anywhere but also because many hybrid cycles come equipped with racks and fenders.
How much should I spend on a hybrid bike?
The beauty of the Hybrid bike is that it's usually an affordable option for most riders. Prices will vary, but many hybrid bikes are less than half the price of their road or mountain bike counterparts. Of course, by spending more on your hybrid, you'll ensure you get the best components and features the models can come with, but a high price tag is by no means standard for hybrid models.
Is it difficult to ride a hybrid bike?
Many riders find hybrid bikes easier to ride than other styles. That's because, in many ways, hybrid bikes opt for a comfortable ride over a purposeful one. Many hybrid bikes are easier to mount, thanks to a step-through design. They're also easy to pedal, thanks to drivetrains with wide gear ratios. And finally, the geometry of a hybrid bike has the rider in a more natural upright position. This geometry paired with flat wide handles bars gives hybrid bikes more stability than traditional road bikes.
Are hybrid bikes good for long-distance riding?
Yes and no! Thanks to a wide gear ratio and 700cc road tires, a modern hybrid will perform great on long rides. They'll also be more comfortable on a long ride than a road bike with a tight cockpit and hunched-over riding style. There are a couple of downsides to bikes on long rides, though. The first is their aluminum frame. Because hybrid bikes are built to be taken on trails and roads, their aluminum frame is a bit beefier than traditional road bike alloy and a whole lot beefier than a carbon road bike build. On a long ride, that extra weight might stack up. Hybrid bikes also traditionally come with flat pedals. Flat pedals make getting on and off the bike easy and allow the rider to step off in a tight situation. They don't generate power on the up AND downstroke, though. Luckily, switching to clipless or caged pedals for long rides is a piece of cake.
Can I ride my hybrid bike on trails?
You bet! Hybrid bikes aren't designed for trails like this, but they are intended for a bit of off-roading. Just keep the subcategory of your hybrid bike in mind. If you don't know the exact category, don't worry. Just look at the features of the bike. If it has an air fork, disc brakes, and treaded tires, feel free to send it.
Are hybrid bikes good for exercise?
Ultimately exercise and burning fat are about calories in and calories out. Any form of exercise that gets you out the door is the right form of exercise for you! That said, sometimes riding your bike for long hours can be downright dull. The dual nature of a hybrid bike means you can spruce up the afternoon ride a bit by exploring the side roads you've always wanted to ride down.
Are hybrid bikes fast?
An average hybrid bike can comfortably ride at speeds around 15 miles per hour. That's a bit slower compared to the average 22 miles per hour of a road bike, but certainly fast enough to feel the wind in your hair. To optimize your hybrid for speed, air up those tubes and throw on some grippy tires with low rolling resistance. Of course, your bike won't be as comfortable on the trails, but it'll feel a bit more snappy when you're ready to get out of the saddle.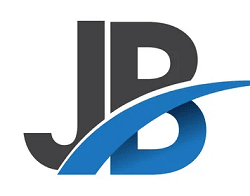 Jeffrey Brown is a writer, editor, and professional bike mechanic with over 7 years of experience working in full-service and community-based bike shops. As a bicycle educator, he has supported youth programs across the US that teach bike mechanics and life skills to prepare the next generation of cyclists.
Jeffrey began his professional mechanic career at his university bike co-op, so he recognizes the grassroots power of the cycling community. Initially self-trained as a mechanic, his subsequent positions as manager and lead educator gave him official training. He has won various awards and grants for his role as a bicycle and environmental advocate.