(Last updated on February 13th, 2023)
Having a GPS bike tracker can be the difference between finding your stolen bike and having it lost forever. I've curated a list of the best GPS bike trackers so that, in the unfortunate case of bike theft, you can locate your precious two-wheeler. It's hard to put a price on peace of mind, but here are some of the best devices available in 2023 to make your bike more secure.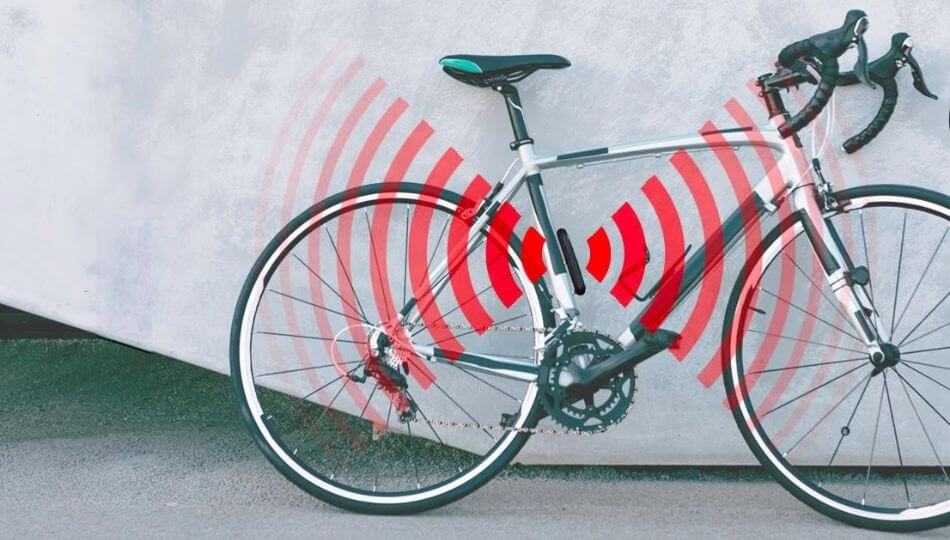 What is a GPS Bike Tracker?
GPS bike trackers are small devices that attach to your bike and share its location in case of theft. These useful pieces of tech can also sound an alarm when they detect theft, inform riders where they last left their bike, or simply offer a bit of peace of mind. Some trackers on this list are bike-specific versions while others are general-use devices that are small enough to mount inconspicuously to a bike.
How Do They Work?
Most bike trackers mount securely to the bike and connect to some kind of data network to receive location information. Some models continuously tap into GPS signals and display the location in real-time whereas others activate the tracking only in cases of suspected theft in order to preserve battery life.
Multipurpose trackers like Apple AirTags and Tile Stickers use shorter-range Bluetooth technology that has limited range but has a much more affordable price tag. Operating a tracker normally involves using an app or sometimes paying a subscription. Keep reading this comprehensive guide to learn about the situations in which each recommended tracker performs best.
Where to Put a GPS Bike Tracker?
Once you have your hands on the right tracker for you and your bike, it's time to install it. Bikes are compact machines that don't have many hiding spots, but there are a few recommended places to put a GPS tracker. Keep in mind that in cases of theft, a GPS tracker that has fallen off or can be easily removed won't be much help, so it's crucial to install the device in the right way.
Tip: Set it and forget it. Mount the tracker securely to eliminate the risk of it getting loose and place it somewhere out of the way so it won't be noticed. Some bike trackers come already disguised as a rear light or reflector, but if you have a less incognito version, here are some secure places to install your tracker:
Inside the bar ends of the handlebar
Inside the seat post
Tucked underneath the saddle
On water bottle cage mounts
How I Decided on this List
These days, there are many innovative security solutions to keep track of your bike, but it can be hard to sort through all the options. I've done the heavy lifting and selected the best models that are user-friendly and connect to large networks that can reliably track down your previous two-wheeler.
I investigated a large number of user reviews, manufacturer specs, and expert opinions to reach the list of the best GPS bike trackers below. I decided on an overall rating of each model, but keep in mind that their utility will depend on your own preferences and current bike setup. I reviewed the recommended trackers according to the following criteria:
Utility: Trackers need to work quickly and provide an accurate location. Extra features such as integration, waterproofing, and movement alerts are a plus.
Network: Trackers are only as useful as the network they connect to. SIM or cellular networks are always long-range whereas Bluetooth networks require local devices to pick up the location of your bike.
Size/installation: Trackers need to be small enough to be mounted to a bike. Extra points awarded to devices that can be hidden out of sight so potential thieves can tamper with them.
Price: Protecting your beloved bike from theft shouldn't be prohibitively expensive. Affordable trackers make riders more likely to invest in these handy devices.
Discover the Best Bike GPS Trackers at a Glance
| | | | | | | |
| --- | --- | --- | --- | --- | --- | --- |
| Model | Takeaway | Placement | Monthly Data Subscription Necessary | Alarm? | Rating | Price |
| Sherlock GPS Bicycle Tracker | Best Overall | Inside handlebars | Yes | Yes | 9.5/10 | $175 |
| Vodafone Curve | Best Hidden Tracker | Integrated rear light | Yes | Yes (alert) | 9/10 | $100 |
| Galeo GPS Bike Tracker | Best Alarm-equipped Tracker | Bottle cage | Yes | Yes | 8.5/10 | $249 |
| Boomerang CycloTrac | Best In-Plain-Sight GPS Tracker | Bottle cage | Yes | Yes | 8.5/10 | $125 |
| See.Sense Knowhere | Best Design | Bottle cage or under saddle | Yes | No | 9/10 | $100 |
| Apple AirTag | Best Budget Option | Inside frame, under saddle, and more | No | No | 8/10 | $29 |
Best GPS Bike Trackers
1. Sherlock GPS Bicycle Tracker
KEY SPECS
| | |
| --- | --- |
| Size | 2.5 x 12 x 1.85 cm |
| Weight | 50g |
| Waterproof | Yes |
| Alarm | Yes |
| Power source | Rechargeable |
PROS
Hidden placement inside the handlebars
Bike Passport tracking app
Accurate up to 5 meters
CONS
High price tag
Monthly subscription
Full charge lasts 7 days
The Sherlock tracker cleverly fits inside the handlebars to accurately track your bike and stay hidden. The long, thin tube shape is flexible enough to slide into curved road bars or flat handlebars and records your bike's location with an embedded SIM card.
There's a user-friendly smartphone app with all your bike's details and two modes: park mode which sends an alert if your bike is moved and theft mode to share your bike's whereabouts with local authorities.
The discreet design makes this tracker invisible inside the handlebars and essentially tamper-proof so the tracker will always be attached to your precious two-wheeler. The relatively high-cost docks half a point off my rating, but the functionality and intelligent design make this a worthwhile investment.
2. Vodafone Curve Bike GPS Tracker
KEY SPECS
| | |
| --- | --- |
| Size | 4.7 mm x 12 cm |
| Weight | 256g |
| Waterproof | Yes |
| Alert | Yes |
| Power source | Rechargeable |
PROS
Good value
Cleverly hidden inside a rear light
Worldwide tracking via GPS and cellular
CONS
Monthly subscription
Doesn't fit aero seat posts
Battery life is only 4 days
Another example of hiding a tracker inside something else, the Vodafone Curve tracker is disguised as a functional rear light. The compact device tracks the bike via a built-in Vodafone SIM card that works around the world. There's also a parked mode that sends you an alert if your bike has been moved unexpectedly.
The integration into a red rear light is genius and super useful. The tracker comes with various rubber adaptors to fit the tracker on your seat post, but they aren't tamper-proof and not compatible with large aero seat posts— this lowers my rating by a point.
3. Galeo GPS Bike Tracker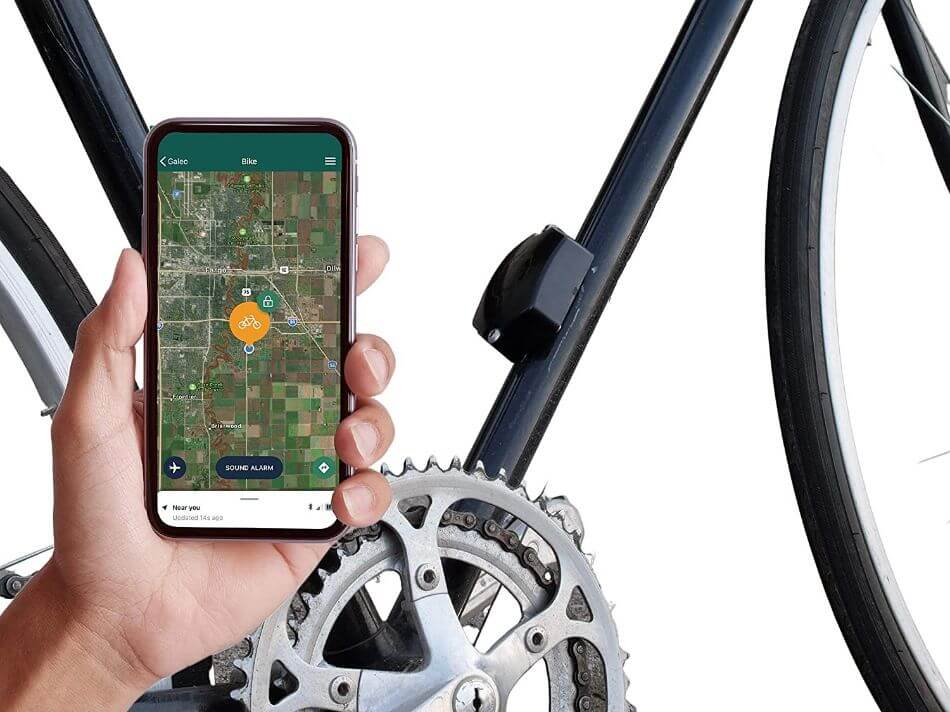 KEY SPECS
| | |
| --- | --- |
| Size | 5.5 x 4.5 x 2.5 inches |
| Weight | 230g |
| Waterproof | No (water-resistant) |
| Alarm | Yes |
| Power source | Rechargeable battery |
PROS
Tamper-proof mounting screws
Loud 90 dB remote-activated alarm
Accurate 4G tracking
CONS
Not completely waterproof
Not the most discreet
Very pricey
This dedicated GPS bike tracker does it all. The compact device accurately tracks your bike with an included 4G SIM card and installs onto bottle cage mounts with tamper-proof screws. The monthly data subscriptions are relatively cheap, and there's a Bluetooth tracking option although that has a significantly reduced range.
A major feature is the 60 dB alarm that can be activated remotely via Galeo's proprietary smartphone app. That loud alert can be turned on at the push of a button and is sure to scare away potential thieves.
The small profile preserves your bike's natural aesthetic while still adding peace of mind. The device is water-resistant but not fully waterproof so I have to remove a point, but as long as you avoid heavy rain, this sleek tracker is an excellent extra layer of security.
4. Boomerang CycloTrac GPS Tracker
KEY SPECS
| | |
| --- | --- |
| Size | 13 cm x 3 cm |
| Weight | 340g |
| Waterproof | Yes |
| Alarm | Yes |
| Power source | Rechargeable battery |
PROS
Tamper-proof screws
2+ months battery life
Tracks via GPS and cell data
CONS
Monthly subscription
Large, not discreet silhouette
Heavy
The Boomerang in-plain-sight design takes an opposite approach to the hidden trackers on this list so it can effectively deter potential thieves and can sound a motion-activated alarm. The relatively large device installs onto the bottle cage mounts and can't be easily removed thanks to tamper-proof screws— this in-your-face security hopefully discourages bike theft.
In the event that your bike is moved, the motion-sensor activates the alarm and the real-time GPS tracker provides an accurate location. The Boomerang is fully waterproof and the battery lasts a bit over a week. That's not much battery life and I don't love the heft of the device, docking a point and a half, but if you frequently leave your bike unattended, this beefed-up security tracker is a fantastic solution.
5. See.Sense Knowhere
KEY SPECS
| | |
| --- | --- |
| Size | 4 x 6 cm |
| Weight | 80g |
| Waterproof | Yes |
| Alarm | No |
| Power source | Rechargeable |
PROS
Tamper-proof security bolts
Super accurate tracking
3+ months battery life
CONS
Expensive
Not hidden inside bike
For the design-conscious riders, the See.Sense Knowhere GPS tracker is the sleekest externally mounted option to keep your bike safe. I appreciate the slim, inconspicuous design that comes with two mounts so you can install the device on your bottle cages or underneath your saddle. It's small enough to stay out of the way and won't ruin your bike's aesthetic— it even looks good on streamlined road bikes.
There's a useful phone app and the GPS location is accurate down to just a couple of meters. One huge advantage is the 3+ months-long battery life so you can just set it and forget. A GPS tracker doesn't help if it's out of juice, but recharging the device every week is a chore the Knowhere removes all that extra effort.
It's a tad expensive and there's currently a long wait to get your hands on one of these top-notch devices, so I have to lower my rating by a point, but otherwise, this attractive security solution gets full marks.
6. Apple Airtag
KEY SPECS
| | |
| --- | --- |
| Size | 8.3 x 1.2 x 10.4 mm |
| Weight | 11g |
| Waterproof | No (water-resistant) |
| Alarm | No |
| Power source | Watch battery |
PROS
Very affordable
No monthly subscription
Small, fit-anywhere profile
CONS
Only tracks using Bluetooth
Need to have an Apple device
The well-known Apple AirTag trackers aren't bike-specific devices but are an affordable first line of defense for people that already own Apple products. The AirTag keeps track of your bike via a secure Bluetooth signal that can be picked up by a nearby device within Apple's network. It's not as reliable as GPS or cellular networks, but considering how many people have iPhones these days, it can probably provide an approximate location of your bike.
At just $29 and with no monthly subscription, AirTags are an accessible tracker that can provide a bit of peace of mind. If your budget is limited and the choice is between no tracker at all or an AirTag, I definitely recommend the Apple security solution.
It's super small and can fit almost anywhere on the bike or even inside the frame. It's not a bike-specific technology but there are some AirTag bike mounts available online from third parties. The DIY mounting and water resistance rather than full waterproofing docks two points, but this useful device really can be the difference between tracking down your stolen bike or losing it forever.
GPS Bike Trackers Buyers Guide
GPS Tracker Placement
GPS trackers can be mounted on any bike, so luckily riders don't have to worry about compatibility while on the hunt for a tracking device. That said, the more important choice is where you'd like the tracker to be on the bike. Do you want it to be hidden from view? Or in plain sight and an obvious deterrent to potential thieves?
Trackers featured on this list can be installed onto bottle cages, under the saddle, inside the frame or handlebars, or integrated into a rear light. My favorite design is the Sherlock GPS tracker which cleverly hides away inside the handlebar and offers an accurate GPS location.
Tracking Range
Another way trackers are different are the networks they connect to which has consequences for their tracking range. The most expensive devices come with SIM cards that can access cellular networks to receive live-time location information anywhere in the world. Other trackers work in specific countries and others, like Apply AirTags, rely on local Bluetooth devices to find the bike.
Monthly Subscriptions
The safest option to always know where your bike is is a device that comes with a SIM card with a monthly subscription to stay connected to the network. That 24/7 connection to data networks comes at a premium and companies will charge you a small fee, typically a few dollars per month.
Price
GPS trackers vary in price and can cost a pretty penny, but that initial cost can be well worth it if it means getting your bike back after it's stolen. For riders on a tighter budget, they can purchase an Apple AirTag that provides a good first line of defense in the event of theft.
Frequently Asked Questions
Can I put an anti-theft tracker on my bike?
Yes, there are several styles of GPS trackers so you can choose the one that best matches your bike. Some models come ready to be mounted to the bike while others might require a more DIY setup.
Where should I mount a GPS tracker to my bike?
The best spot for your GPS bike tracker is somewhere it can't easily be seen. Some brands produce trackers that are disguised as rear lights or water bottle cages, but choosing a different inconspicuous location will work fine as well. Common places are inside the handlebar ends or the seat tube. 
Should I put a tracker on my bike?
Yes, a tracker is the last line of defense in the case of bike theft and can make the difference between getting your stolen bike back or losing your precious steed. For budget-conscious riders, several affordable models offer peace of mind.
What is the most accurate GPS tracking device?
The most accurate GPS tracker is the Sherlock GPS bike tracker It connects to a SIM card data network and can provide location information that's accurate up to 5 meters.
How do I keep my bike from being stolen?
When storing your bike, you can keep it safe by locking it with a heavy-duty lock attached to a secure rack, post, or other outdoor feature. Take off all important accessories that might be tempting to thieves and try not to stand out if there are other bikes around.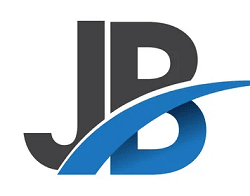 Jeffrey Brown is a writer, editor, and professional bike mechanic with over 7 years of experience working in full-service and community-based bike shops. As a bicycle educator, he has supported youth programs across the US that teach bike mechanics and life skills to prepare the next generation of cyclists.
Jeffrey began his professional mechanic career at his university bike co-op, so he recognizes the grassroots power of the cycling community. Initially self-trained as a mechanic, his subsequent positions as manager and lead educator gave him official training. He has won various awards and grants for his role as a bicycle and environmental advocate.