(Last updated on February 7th, 2023)
Believe it or not, there are bike bells beyond those gimmicky squeezable horns mounted on your local bike shop's wall. I've picked out the best bike bells on the market that make you heard and add some flair to your handlebars. Check out this updated list of the best bike bells available in 2023.
What Makes a Quality Bike Bell?
Ring ring… a bike bell's primary function is to alert people that a bike is near, so it needs to be sufficiently loud. That prerequisite is relatively easy to achieve, so the devil is in the details when searching for a high-quality bell with a loud, clear sound and an attractive design.
The best bike bells result from dedicated craftsmanship and metalworking to produce an ultra-durable mechanism with a pleasant, long-lasting ding. From fun designs to elegant metal finishes, there's a bike bell for everyone to increase safety and ensure that people can hear a bike approaching.
Types of Bike Bells
There are a few different bike bell designs to choose from. Check out the breakdown of each type below:
Classic Cycle Bell
Since the 19th century, traditional bell design includes a steel or brass dome that dings with you strike the lever with your thumb. Older bells featured a double-ding sound caused by the internals of the bell striking two metal rings near the bell's rim.
These days it's more common to see a simpler setup in which your thumb flicks a tab that hits the bell's dome, resulting in that familiar single ring. Quality bike bells typically produce around 80 to 100 decibels. The fewer plastic parts, the better because they won't last as long as metal components.
Air Horn
More of a novelty or kids bike accessory, air horns send a blast of air through a small opening which produces a very loud sound, sometimes up to 120 decibels. Air horns were a popular choice back in the day, but are now a fun way to decorate your handlebars with a retro horn or funky forms like a plastic pig or hamburger.
Warning: This bell type is very loud and can rub people the wrong way is overused. That said, it's a creative choice for kids bikes or commuters that compete with noisy cars during rush hour.
Electric Horns and Continuous Bells
With all the other electronic bike accessories on the market, it makes sense that there are electric bells. Riders press the button on the top of the bell, and the small speaker rings out to alert passersby that a bike is approaching.
While not on this list, the Rockbros Electra Bike Bell is a popular model. Another unique bell design is the Timber! mountain bike bell that rings continuously (but can be silenced) to alert nearby cyclists and allows you to focus on using your hands to steer and brake more information on that bell later.
How to Pick the Right Bell for You: Buyer's Guide
Many riders don't think twice about the kind of bell on their bike, but choosing the right bell can make a huge difference while out on a ride. Read through this buyer's guide to learn about what to look for in a bike bell.
How Loud Should My Bike Bell Be?
Bike bells should be loud enough to alert people of your presence but not too blaring that it's uncomfortable on the ears. Consider the environment you'll be riding in and any background noise that your bell will have to compensate for.
For example, a quieter bell works fine on bike paths, but you may need a louder horn while riding in a bustling city. Commuters who ride near cars and mountain bikers on fast trails are better off with loud bike bells to make them heard.
How Should My Bell Look?
Riders can choose between understated, simple designs and showy bike bells that catch the eye. We've all seen those ridiculous, oversized bike bells in the shape of an animal or a hamburger hanging on our local bike shop wall. Most of us opt for tamer looks, so consider if you want to essentially hide your bell or add some noticeable flair to your handlebars.
The Knog Oi is a space-saving and elegant bell that delivers functionality without changing the aesthetic of your bike. On the other hand, the Electra Ringer comes in various fun designs to show off the accessory.
Durability
As a bike mechanic, I can comfortably say that I've seen many more broken bells than functioning ones. Cheap bells with plastic parts don't stand up well to daily use and harsh weather and are almost impossible to repair. There are plenty of affordable metal bike bells that will last a long time.
What's a Good Price?
There are quality bells available at any price point, so you can find a bell that matches your budget. Spending more money will get you fancier materials that look great and last longer. Affordable bells work just as well but may have some plastic components to keep costs down.
Handlebar Compatibility
Make sure that the bell you choose will fit on your handlebars. Bike bells are compatible across standard handlebar sizes, but extra parts like shifters, brakes, and cables can complicate installation. Kids bikes have smaller handlebars, so double-check the bell can be mounted securely.
How I Selected the Best Bike Bells of 2023
I've selected the best bike bells of 2023 based on technical specs, user reviews, and expert opinions. There are endless bell designs out there, ranging from squeezable plastic horns to boutique titanium designs, but several bells stand out.
I started with well-known bell manufacturers like Knog and Spurcycle, and their tried-and-tested flagship models. I considered numerous bells and gave each finalist a rating out of 10 based on the following criteria:
Sound: First thing's first, bike bells have to be loud enough. The bells on this list also have a more pleasant tone than standard bells.
Durability: Bells are subject to frequent use and are exposed to the elements. Quality metal parts increase a bell's lifespan
Aesthetic: Bike bells are functional accessories that should look good, too. Styles range from elegant brushed metal to fun designs.
Price: Everyone likes a deal. Bells are a finishing touch that shouldn't be hard on your wallet.
Compare the Best Bike Bells at a Glance
| | | | | |
| --- | --- | --- | --- | --- |
| Model | Summary | Material | Rating | Price |
| Bonmixc Brass Mini Bike Bell | Best Budget Bike Bell | Plastic/brass | 9/10 | $7 |
| Spurcycle Original Bell | Best bike bell when money is no object | Stainless steel/brass/aluminum | 9/10 | $49 |
| Knog Oi Classic Bell | Best Discreet Bike Bell | Aluminum | 9.5/10 | $20 |
| Trigger Bell | Best Bike Bell for Safety | Brass/plastic | 9/10 | $10 |
| Lion Urban Bell | Best Vintage-Looking Bike Bell | Nickel silver alloy | 8.5/10 | $25 |
| Timber! Bike Bell | Best Mountain Bike Bell | Brass | 8/10 | $25 |
| Electra Ringer Bike Bell | Most Classic and Fun Bike Bell | Aluminum alloy | 9/10 | $13 |
Best Bike Bells of 2023
Best Budget Bike Bell
1. Bonmixc Brass Mini Bike Bell
PROS
Very affordable
Available in silver or gold finish
Loud, clear ring
CONS
Less durable plastic parts
The Bonmixc Brass Mini is a compact bell that packs a big punch and goes easy on your wallet. It's a smaller version of the classic brass bell design and has the same familiar double-ding sound that rings out clearly. The indiscrete accessory neatly fits on your handlebars, even if there isn't much space, and is available in either a silver or gold finish.
The Bonmixc Mini is the most affordable bell on this list and also comes as a 2-pack for $10 if you want an even better deal. It's features a plastic and brass construction which isn't the most durable, docking a point from my rating. If you're on the hunt for a straightforward, budget-friendly bell, this model is a great choice.
Best Bike Bell When Money Is No Object
2. Spurcycle Original Bell
PROS
Loud, lasting ring
Quality metal parts
Elegant, vintage flair
Style and functionality come together seamlessly with the elegant Spurcycle Original bell. The vintage look features a pleasant, modern sound that the brand claims rings three times longer than rival bells. The hand-brushed dome is made of a stainless steel and brass alloy and is paired with an aluminum hammer.
All those metal components are much longer lasting than plastic parts, so you can expect to be reliably ringing this bell for years to come. It's manufactured in the USA and comes with a lifetime guarantee. The bell available in a raw finish or black coating, ideal for matching your vintage frame or state-of-the-art road bike.
The Spurcycle Original has a loud and lasting sound that effectively alerts passerby and is easy on the ears. The bell costs a pretty penny, but aesthetics-minded cyclists will love how this practical accessory brings a vintage flair to any bike.
Best Discreet Bike Bell
3. Knog Oi Classic
PROS
Hidden, understated design
Ear-friendly tone
Four color options
The innovative Knog Oi Classic shows the world that bike bells can be beautiful, understated works of engineering. The unique construction throws out the traditional domed bell design in favor of a spring-loaded actuator built into the mount. The bell body combines with the mount for a seamless look that will complement any handlebar.
The one-of-a-kind bell is struck using the thumb and has a pleasant mid-range tone. The Knog Oi isn't the loudest option out there, docking a point from my rating, but you probably have other priorities if you own this bell.
The bell comes in two sizes that'll fit most handlebar diameters, but there are additional spacers if you need them. The Knog Oi is ideal for riders that want a streamlined look that doesn't distract from their bike's aesthetic. Cyclists that are hesitant to install an intrusive, ugly bell on their bike might just be convinced by this elegant accessory.
Best Bike Bell for Safety
4. Trigger Bell
PROS
Innovative trigger design
Easy to ring quickly
The Trigger Bell separates from the rest of the pack by mounting close to your brake lever, so you don't have to move your hand to ring the bell. The ultra-compatible design tucks in next to the brake levers of any handlebar setup, including traditional flat bars and road bike drop bars.
The brand claims its design is safer since you can squeeze the brake while your thumb rings the bell. It's ideal for sticky situations where you need to alert people of your presence and slow down. That useful feature pairs with the standard black dome that looks great on any bike. The Trigger Bell is an affordable option with a clever design that works.
Best Vintage-Looking Bike Bell
5. Lion Urban
PROS
Beautiful design
Durable metal components
Long-lasting ring
The excellent craftsmanship from British bell makers Lion Bell Works shines bright in their Lion Urban model a retro design ideal for riding around the city in style. The bell looks as though it's straight out of the 1800s with its beautiful, large dome and elegant brand engraving that's perfect for hybrid bikes or cruisers.
The artisans at Lion Bell Works utilize a special alloy called nickel silver that's corrosion-resistant and produces an amazingly clear, loud sound. The ring has an extended sustain and can last longer than any other bell on this list.
The Lion Urban is available in a polished finish or a brushed satin look to match your bike for aesthetically-minded cyclists out there. It's relatively expensive, but it's worth the price considering the advanced materials and UK production.
Best Mountain Bike Bell
6. Timber! Bike Bell
PROS
Mountain bike continuous ring design
Loud cow-bell noise
Solid attachment to handlebars
Purpose-built for mountain biking, the Timber! Bike bell makes a continuous ringing sound that can be turned off. The constant cow-bell comes in handy on busy mountain bike trails to alert nearby riders that another cyclist is approaching. No need to move your hand or thumb to ring the bell, allowing you to focus on steering and braking on technical paths.
The large brass bell is now in its fourth generation with an improved on/off lever and steel collar, which hold up to the hardest-hitting trails. Just flip a switch to turn off the continuous ringing when you don't need it. The Timber! bell is available with a quick-release mount for easy removal, or you can choose the bolt-on system for a more secure connection.
Most Classic and Fun Bike Bell
7. Electra Ringer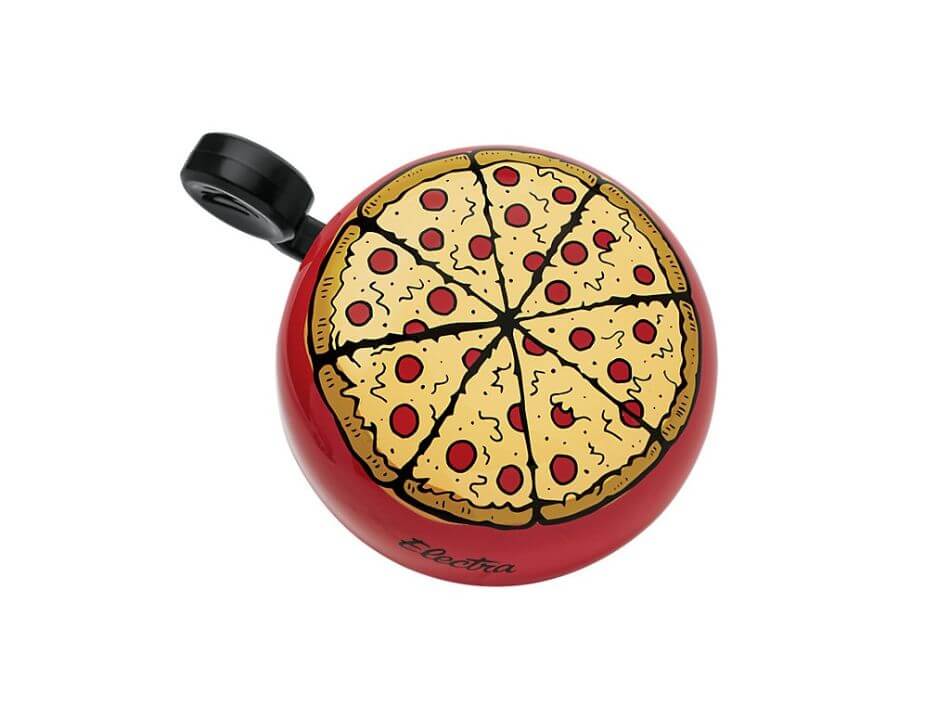 PROS
Various colors and fun designs
Loud ring
CONS
Not the most durable mechanism
The Electra Ringer is a classic, large dome bike bell with tons of colors and fun designs to choose from and decorate your handlebars. This functional accessory is the life of the party, creating a friendly ringing sound that's recognizable by anybody on the bike path. While not as deep a tone as fancier bells on this list, the aluminum alloy rings out loud and clear.
The thumb lever is easy to push and the bell comes with simple attachment hardware for installation on almost any handlebar diameter. The design is a classic double-ringer mechanism and the especially large dome makes it louder than a typical bell. Let your creativity run free and pick out a great-looking Electra Ringer bike bell.
Frequently Asked Questions
What kind of bike bell is best?
Bike bells with a loud, pleasant sound and reliable parts will keep you riding safely for longer. The best budget-friendly bell is the Bonmixc Bike Bell which has a clear double-ding. The Timber! Bike Bell is the best option for mountain bikers. 
Are bike bells worth it?
Bike bells are an affordable way to stay safe while riding and add some flair to your handlebars. It's hard to put a price on safety, but bike bells are budget-friendly accessories that let you alert people that a bike is near or about to pass.

How do I choose a bike bell?
Make sure to choose a bike bell that is loud enough to be heard clearly and is compatible with your bike's handlebars. The fun part is selecting the tone you like the most as well as the style, ranging from gimmicky fun designs to elegant brushed metal.
Do road cyclists use bells?
Yes, some road cyclists use bells to alert pedestrians or other cyclists that they are approaching at speed. However, riding with a bell is less common than commuters or city riders because they often ride routes populated with cars rather than people walking. There are road bike-specific bells that are compatible with drop bars.
How loud is a bike bell?
Quality bike bells ring out between 80 to 100 decibels. Extra loud horns designed for city use and alerting cars can blare at around 140 dB.
Should the bike bell be on the left or right?
There's no real advantage to placing the bell on a certain side of the handlebars, so the choice is up to you. Some people find it easier to ring the bell with their dominant hand. I recommend attaching the bike bell on the left side since your right hand is normally busy shifting. Bikes with a 1x drivetrain have free space on the left side since there isn't a front shifter.
Where should I put my bell on a mountain bike?
Bike bells are designed to be installed along the handlebar. Standard ringing bells are actuated by your thumb, so you should place the bell in between the brake lever clamp and the center of the handlebar. Place the bell on the left side where there is more space on the handlebars of 1x mountain bikes due to the lack of a front shifter.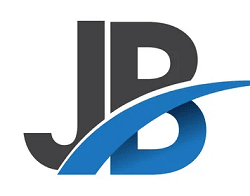 Jeffrey Brown is a writer, editor, and professional bike mechanic with over 7 years of experience working in full-service and community-based bike shops. As a bicycle educator, he has supported youth programs across the US that teach bike mechanics and life skills to prepare the next generation of cyclists.
Jeffrey began his professional mechanic career at his university bike co-op, so he recognizes the grassroots power of the cycling community. Initially self-trained as a mechanic, his subsequent positions as manager and lead educator gave him official training. He has won various awards and grants for his role as a bicycle and environmental advocate.