(Last updated on September 23rd, 2022)
Join the gravel movement and ride the gravel bike that's perfect for your next adventure. As this category of biking gets more and more popular each year, numerous models are available, and it can be tricky to decide between them. Use this helpful guide to browse the best affordable gravel bikes under $1,000.
Gravel Biking: Then and Now
Gravel bikes are ideal for multi-surface riding and traversing between paved roads, gravel paths, and cobblestones. Many gravel bikes also have frame mounts for attaching racks or bags for bikepacking adventures. Due to that additional functionality, cyclists have realized that gravel bikes can be an all-in-one solution for riders who switch up the terrain they explore on two wheels.
As the category's popularity grows, more and more brands are developing their own gravel bikes to catch consumers' attention, sometimes even making multiple models.
The Minnesota bike manufacturer Salsa Cycles made the first so-called 'gravel bike' back in 2013 to split the difference between road and cyclocross designs. That bike, the Warbird, paved the way for the numerous gravel models that are available on the market today.
Multi-surface riding is all the rage now in 2023, and the competition between brands provides riders with plenty of affordable options to choose from. This round-up selects the best models under $1,000, perfect for riders new to gravel biking or who want a single bike to tackle their commute, road rides, and off-road explorations.
Buying Guide: How to Choose the Best Gravel Bike Under $1,000
There are many affordable gravel bikes on the market which means two things: 1) that there are plenty of options available to find your perfect match and 2) sorting through them all can be overwhelming. This helpful buying guide makes the search for your next gravel bike stress-free. Keep reading to find out which gravel bike options and componentry choices will work best for you.
Which Wheel Size Is Best?
Gravel bikes have either 700c or 650b wheels, depending on the model and riding style. Unlike with road bikes, which all come equipped with 700c wheels, riders have to choose between two sizes based on their needs. On the other hand, cyclists switching over to the world of gravel bikes from mountain biking are already used to this debate about which wheel size is best.
650b wheels have a slightly smaller diameter than 700c wheels, which means they can fit wider tires that won't rub against the frame. Those bigger tires have more traction and a larger air volume to absorb bumps for a comfortable ride. Riders that expect to ride in coarse gravel or rocky paths should choose the 650b wheel size.
Large 700c wheels have narrower tires that roll faster over moderate terrain but can't handle tough conditions. 700c gravel tires are wider than normal road tires that provide traction on light gravel paths or dirt routes but aren't as cushy as 650b options. The 700c wheel size is perfect for riding on fine gravel, fire roads, and switching between paved and unpaved surfaces.
How Many Chainrings Should I Have?
Similar to the wheel size debate, there isn't a universal standard for the number of chainrings on a gravel bike. Gravel bikes either have a single chainring or two chainrings in the front.
Gravel bikes borrow much of their tech from mountain biking, so many gravel bikes opt for the 1x drivetrain setup common to almost all modern MTBs. Other models use the road bike system of two front chainrings for a wider range of gears. Selecting the right drivetrain setup depends on the kind of riding you expect to do.
Riders coming over from mountain biking will be used to riding with a single chainring. A 1x drivetrain is straightforward to use and shifts better over rough terrain. There's no front derailleur, so it's virtually impossible that the chain can pop off while shifting on bumpy surfaces. 1x system is ideal for riders planning to ride off-road most of the time.
A double chainring setup is similar to road bikes and is perfect for mixed-surface riding, switching between paved roads, light gravel, or cobblestones. 2x drivetrains have more gears to choose from than 1x systems, even if some of the gear ratios are redundant. If speed is more your thing than gnarly trails, two chainrings allow you to always find the ideal gear for efficient pedaling.
What About the Frame Material and Geometry?
Gravel bike frames these days can be made from carbon fiber, aluminum, steel, or titanium. Frame material and geometry can make a big difference to ride feel and comfort, so here's some quick information to make the right choice:
Carbon fiber: The lightest material and can be molded into a variety of tube shapes to achieve impressive compliance and stiffness. Well-engineered carbon frames cost a pretty penny.
Aluminum: A dependable and cost-effective material that balances strength and weight. Some high-end aluminum frames give carbon bikes a run for their money.
Steel: Heavier than aluminum but can be repairable if the frame is damaged if something happens. Not as stiff, but high-quality steel is a classy, nostalgic touch.
Titanium: Ultralightweight and strong, but more of a boutique frame material that costs too much for the typical gravel rider. Titanium will always be cool.
The frame geometry is more relaxed than aggressive road frames meant for going fast on smooth surfaces. Gravel bikes aren't as upright as mountain bikes, though, so you'll have to lean over a bit to reach the handlebars.
How I Rated These Bikes
This round-up of the best gravel bikes under $1,000 is based on extensive research, manufacturer specs, and reviews from users and experts. As gravel biking has become more popular since its inception almost a decade ago, there are numerous bikes available, and it can be overwhelming to decide between models. The reliable gravel bikes on this list will stand up to the demanding conditions of gravel paths. In addition to reviews and bike specs, I based my ratings on these criteria:
Utility: Designed with gravel roads and multi-surface biking in mind. This means having wide tire clearance, 1x or 2x drivetrain, disc brakes, and other gravel biking or bikepacking touches.
Ride feel: Quality frame geometry and componentry make for a smoother ride over rough terrain. A carbon fork is a major plus.
Durability: Gravel bikes need to be able to take a beating since they tackle difficult paths like cobblestones or bumpy trails. A quality groupset and strong disc brakes.
Price: Everyone likes a good deal. Most of these bikes are under $1,000, but there are a couple of models slightly over-budget that are well-worth the extra cash.
Compare the Best Gravel Bikes at a Glance
| | | | | | | |
| --- | --- | --- | --- | --- | --- | --- |
| Model | Terrain | Wheel size | Drivechain | Frame | Price | Where to Buy? |
| Salsa Journeyman Claris | gravel, road, bikepacking | 700c / 650b | 2×8 | Aluminum | $949 | Click here |
| Marin Nicasio | gravel, bike touring | 700c / 650b | 2×8 | Steel | $989 | Click here |
| Kona Rove AL 650 | gravel, dirt roads, off-road | 650b | 2×8 | Aluminum | $999 | – |
| Decathlon Triban GRVL120 Disc | gravel, dirt roads, road | 700c / 650b | 1×10 | Aluminum w/ carbon fork | $899 | – |
| GT Grade Elite Gravel Bike | gravel, off-road, road | 700c / 650b | 2×8 | Aluminum | $1,200 | – |
| Octane One Gridd 2 | gravel, cyclocross, endurance road | 700c | 1×10 | Aluminum | $1,099 | – |
Best Overall Budget Gravel Bike
1. Salsa Journeyman Claris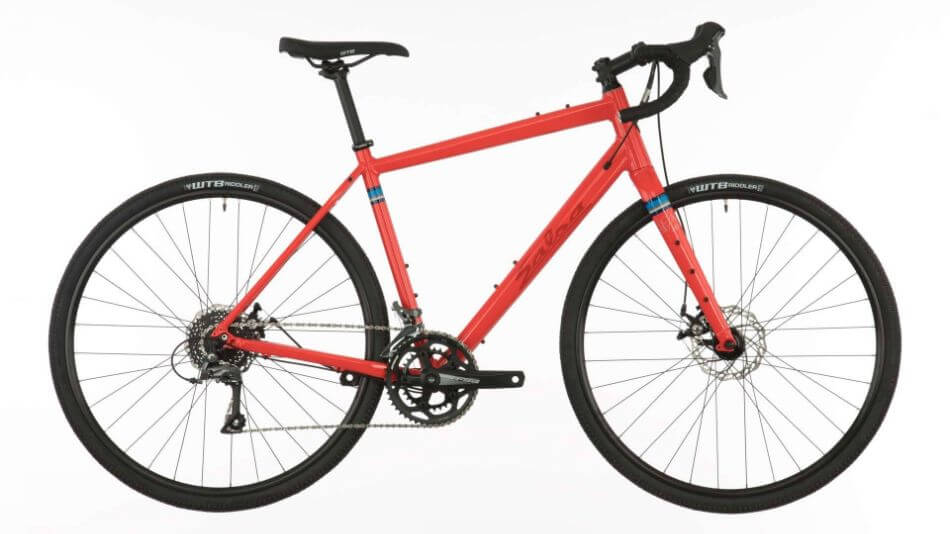 Terrain: gravel, road, bikepacking
Salsa produced the world's first gravel bike back in 2013, so they know a thing or two about making a good gravel bike. The Journeyman Claris is a modern gravel bike with plenty of wheel and handlebar options to match your riding style. The Minnesota brand offers the model with flat bars or drop bars, and riders can choose between fast 700c wheels or grippier 650b mountain bike wheels.
The Shimano Claris drivetrain includes a road-style double chainring for plenty of gearing options with the 8-speed cassette. Salsa also includes tons of mounting bolts on the frame so you can install extra water bottle cages or attach bikepacking bags to the bike.
The flared Salsa Cowbell drop bar offers a variety of ergonomic hand positions to stay comfortable on long days in the saddle. The Journeyman misses out on a perfect rating because of its quick-release front hub rather than a more durable thru-axle.
Mechanical disc brakes provide sufficient stopping power and control on tricky terrain, and the 6061 T6 aluminum frame is a durable and affordable choice. The Journeyman Claris is perfect for riders wanting extra gears and expecting to do some bikepacking— the frame mounts and wheel choices adapt this gravel bike to just about anything.
Best Steel Gravel Bike
2. Marin Nicasio
Terrain: gravel, bike touring
A modern take on a classic steel touring bike, the Marin Nicasio is a gravel bike that flies on mixed surfaces and can be adjusted for trickier terrain. The double-butted CrMo steel frame offers more comfort than aluminum frames and can be repaired in case of any damage. This entry-level gravel model comes with a double chainring Shimano Claris 8-speed groupset, a typical choice for bikes in this category.
Out of the box, the 700c wheels come with relatively skinny 30mm Vee Apache Chief tires. That rubber does fine on smooth surfaces but isn't wide enough for serious gravel, knocking a point off my rating. However, the frame's tire clearance goes up to 40mm, so riders can easily upgrade their tires. Feel confident slowing down with the Promax mechanical disc brakes with 160mm rotors.
I love the shiny look of the traditional steel frame, and the dropped seat stays. There are additional fender and rack mounts to transform this gravel bike into a dependable machine for bikepacking adventures.
Best 650b Gravel Bike
3. Kona Rove AL 650
Terrain: gravel, dirt roads, off-road
The Kona Rove AL 650 is a gravel bike inspired by mountain bike geometry and terrain capabilities. The smaller 650b wheels increase the tire clearance between the frame, and Kona opts for grip 47mm WTB Venture comp tires.
The larger air volume in the tires provides extra cushion and traction on coarse gravel and off-road routes. Those 650b wheels are ideal for gravel bikers expecting to ride mostly on chunky gravel or dirt trails rather than smoother surfaces.
The 6061 aluminum frame has a more relaxed geometry than other bikes on this list, reminiscent of hardtail mountain bikes from the 1990s. Like the Salsa Journeyman, the Rove AL 650 comes equipped with a double chainring Shimano Claris 8-speed drivetrain. The aluminum fork rather than a carbon option knocks a point off this bike's rating.
Disc brakes are a must on gravel bikes, and this model runs Hayes CX mechanic disc brakes with 160mm rotors. This bike is a classic gravel bike that performs especially well in tougher terrain because of the ultra-capable 650b wheels and wider tires.
Best Budget 1×10 Gravel Bike
4. Decathlon Triban GRVL120 Disc
Terrain: gravel, dirt roads, road
The Triban GRVL120 Disc is an impressive gravel bike with 1×10 gearing, and a carbon fork offered at an even better price. From the sports store megabrand Decathlon, this affordable bike punches above its weight with solid specs throughout.
The 6061 aluminum frame includes a carbon fork to upgrade the ride feel and decrease weight— this feature distinguishes this model from many of the bikes on this list. The 1×10 drivetrain is from the lesser-known brand Microshift which offers almost identical performance at a fraction of the price.
The single front chainring is 38t and matches up to an 11-42t rear cassette, offering a wider range of gears than the more expensive Octane One Gridd 2. This bike doesn't score full marks because the relatively small tire clearance maxes out at 38mm. For riders looking for a 1x gravel bike on a budget, the Triban GRVL120 is a sure bet.
Best Frame Design Gravel Bike
5. GT Grade Elite Gravel Bike
Terrain: gravel, off-road, road
Frame design shines bright on the ultra-compliant GT Grade Elite gravel bike. The innovative triple triangle geometry featured on the rear end of the aluminum frame allows the seat tube to be free-floating and deflect while riding over bumps. That seat tube and the skinny seat post combine to deliver some serious compliance and comfort over rough gravel or cobblestones.
The bike can work with 700c or 650b wheels, fitting up to 42mm or 47c tires respectively. It comes stock with tubeless-ready WTB ST i23 TCS 2.0 wheels with WTB Riddler tires, a common gravel tire. Shimano Claris 2×8 is a reliable entry-level groupset, and I would have expected a higher-end component for the price, knocking a point off my rating.
For riders who pay special attention to frame geometry and ride feel, the GT Grade Elite provides a cushion over gravel while delivering plenty of pace on your adventures.
Best Overall 1×10 Gravel Bike
6. Octane One Gridd 2
Terrain: gravel, cyclocross, endurance road
One of the only 1x gravel bikes on this list, the Octane One Gridd 2 has impressive specs at a solid price. The aluminum frame's aggressive geometry and SRAM GX 1×10 groupset with APEX levers remind me of more expensive gravel bikes. It's priced at $100 over this round-up's budget, but the bike's excellent capabilities are well worth the extra cash.
The One Gridd 2 runs large 700c wheels that come with 38mm WTB Riddler tires, but there's room in the frame for up to 40mm gravel tires. The front and rear thru-axles are a top-tier touch, as well as the post-mounted Hayes CX Comp mechanical disc brakes. The 40t front chainring hooks up with a wide-range Sunrace 11-40t rear cassette for plenty of gear options.
This bike is a perfect setup for gravel biking, but it doesn't have to stop there— the One Gridd 2 can be a multipurpose machine for beginners to cyclocross or endurance road riding. The bike doesn't score a perfect 10 because I would like to see a carbon fork instead of an aluminum one.
Frequently Asked Questions (FAQs)
Is 1x or 2x better for gravel bike?
1x groupsets give more of a mountain bike feel and are easier to operate, but have a slightly smaller range of gears. 2x drivechains are based on road bike gearing and over a wide range of gear options, but riders need to take care of their chainline.
Can you use a road groupset on a gravel bike?
Gravel riders can use a road-specific groupset on their bike without a problem. The 2x setup is ideal for light gravel where speeds are higher and shifting is less frequent. 1x systems are good for undulating terrain like on mountain trails.
How much should I spend on my first gravel bike?
Gravel newcomers can purchase a great first bike for between $1,000-$1,500 that will allow them to develop their skills and confidence. Bikes cheaper than that may come with less durable parts or be significantly heavier.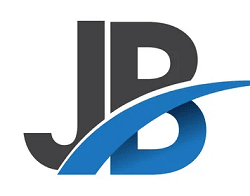 Jeffrey Brown is a writer, editor, and professional bike mechanic with over 7 years of experience working in full-service and community-based bike shops. As a bicycle educator, he has supported youth programs across the US that teach bike mechanics and life skills to prepare the next generation of cyclists.
Jeffrey began his professional mechanic career at his university bike co-op, so he recognizes the grassroots power of the cycling community. Initially self-trained as a mechanic, his subsequent positions as manager and lead educator gave him official training. He has won various awards and grants for his role as a bicycle and environmental advocate.