(Last updated on February 14th, 2023)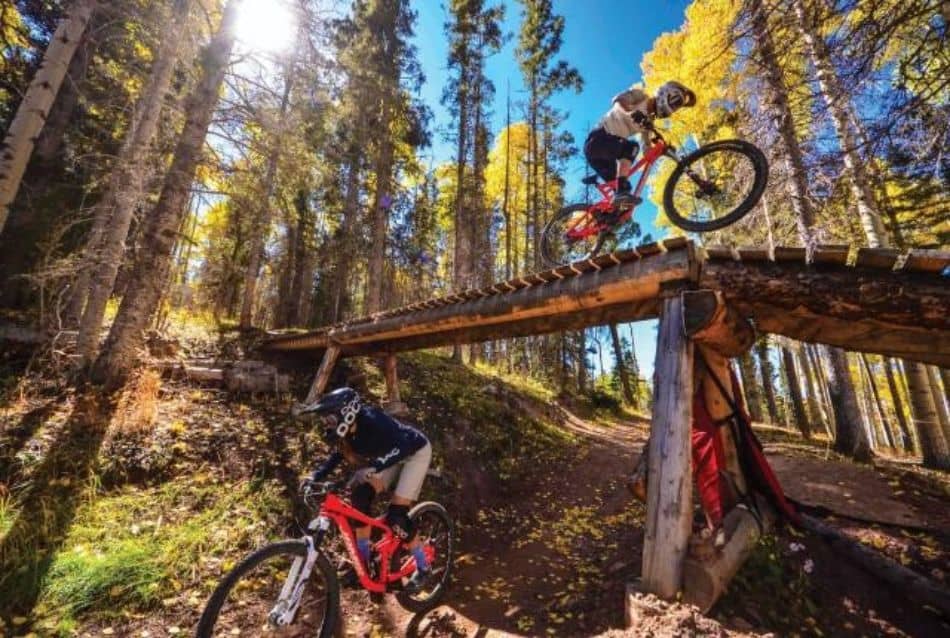 Bike parks are a mountain biker's heaven. They are MTB oases that come to life when the snow melts in ski resorts, letting adrenaline junkies enjoy the mountain trails and high-altitude thrills on two wheels. Chairlifts do all the legwork so you can save energy for long, fast-paced descents down the numerous trails across the North American bike parks.
Best Bike Parks in North America
Below, I've put together a list of the best bike parks in the US so you can start planning your next mountaintop adventure today. The list is organized by region so you can plan ahead and see which resorts are nearest to you or plan a longer outing across state lines to explore that mountain you've always been wanting to visit.
The Rockies
Trestle Bike Park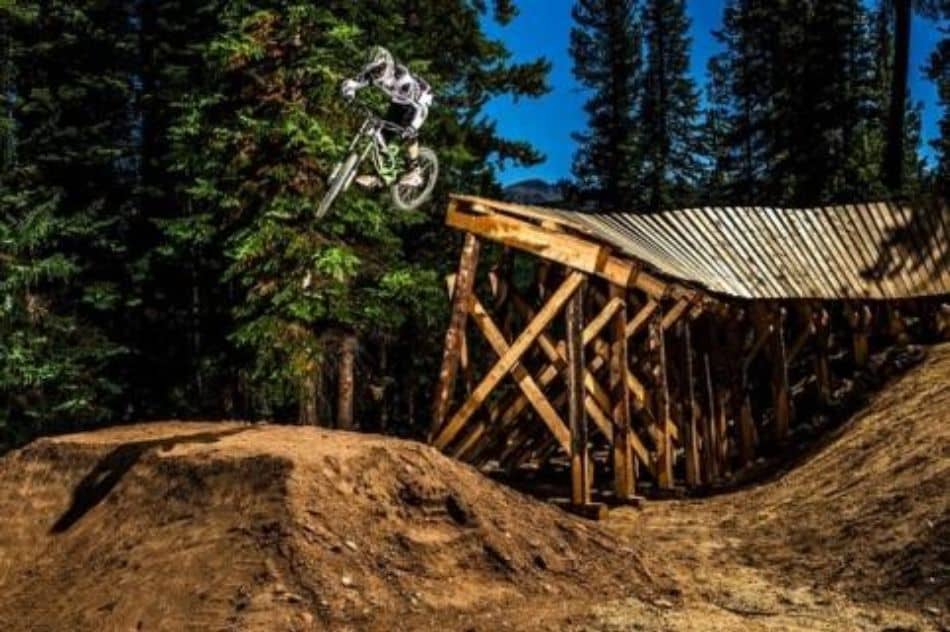 Location: Winter Park, Colorado
Vertical drop: 2,000+ feet
Lift-serviced trails: 40+ miles
Notable features: wide range of difficulty levels, family-friendly, gondola and two chairlifts
Event of the year: Trestle Gravity Series
It's pretty much a guarantee that in any conversation about mountain biking, Colorado is bound to turn up as a recommended destination. The MTB community is booming in the state and Trestle Bike Park boasts a range of fun and creative trails ideal for the entire family. There are over 40 miles of trails with a wide spectrum of difficulty so beginners as well as seasoned vets are sure to have a blast. Trestle has even created an excellent guide for your first visit to the mountain so you can start out right.
Winter Park, Colorado also has a ton of infrastructure that can enhance your stay and mountain experience, including high-quality clinics, biking schools with lessons, and stores that offer demo mountain bike rentals. It's a well-maintained park with creative features like sideways ramps, wooden bridges, and fun drops, too. From taking it easy on the green trails to sending it down the backside of the mountain, Trestle is a bike park that won't disappoint.
Deer Valley Resort Bike Park
Location: Deer Valley, Utah
Vertical drop: 3,000+ feet
Lift-serviced trails: 70+ miles
Notable features: long history, six mountains to choose from
Event of the year: Twilight Tuesdays, weekly night rides running from late June to mid-August
Another rocky-mountain favorite is the Deer Valley Resort Bike Park located in Utah. Deer Valley's history reaches all the way back to 1992 when it became one of the first ski resorts in the US that transformed into a bike park with lift-serviced trails during the summer months. With 70+ miles of trails, there's no shortage of terrain across the resort's six mountains that'll suit your needs, regardless of skill level. There are even more routes to explore if you plan on riding through the surrounding areas or connecting to Park City, Utah, and the other outdoor activities that are popular in the region.
Deer Valley is already a major force within the bike park sphere and it's slated to get even better in the coming years as the resort announces a record $20 million going toward future improvements, including a new chairlift and more trails. Get ready to send it even harder!
Keystone Bike Park
Location: Keystone, CO
Vertical drop: 2,400 feet
Lift-serviced trails: 55 trails, 100+ miles
Notable features: proximity to other Colorado resorts, tons of events and activities all season long
Event of the year: Bacon & Bourbon Festival
The Colorado thrills continue with the Keystone Bike Park located close to the well-known Breckenridge ski resort. It's a big mountain with over 2,400 feet of vertical drop with an overarching theme of steepness— Keystone has some beginner trails, but its stand-out characteristic is in the challenging gradients that advanced riders will love.
A popular ski resort in the winter, summer riders can take advantage of all the shops and amenities during the summer to enhance your mountain biking weekend getaways. Another big benefit is the season bike park pass that provides access to the lift-serviced trails over at Breckenridge resort to expand your options. Just a couple of years ago, Keystone opened two dozen new trails that sweep the entire height of the mountain allowing for epic top-to-bottom rides.
Northwest and British Columbia
Whistler Bike Park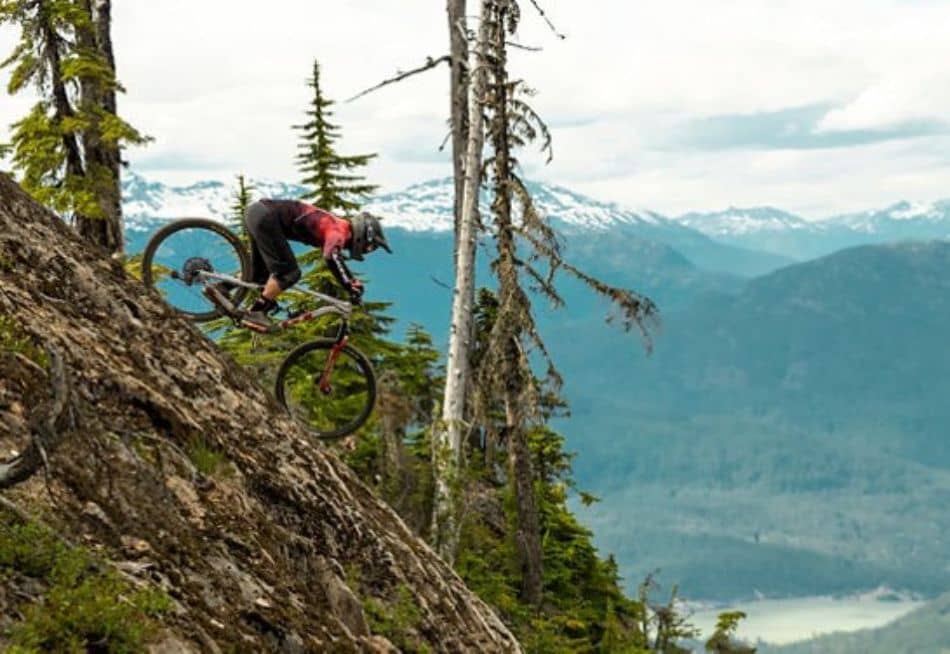 Location: Whistler-Blackcomb, B.C, Canada
Vertical drop: 5,000+ feet
Lift-serviced trails: 70
Notable features: huge vertical drop, variety of challenging downhill trails, expertly designed trails
Event of the year: Crankworx Whistler, one of the biggest mountain bike festivals in the world
Potentially the best mountain bike park in all of North America, the expansive Whistler Bike Park in British Columbia is in a league of its own. The park is part of the enormous Whistler-Blackcomb resort that's a global ski destination in the winter and a mecca for mountain bikers in the warmer months. The Whistler park has been around since the early 1990s and has served generations of downhillers from across the world.
The feature that sets the Whistler Bike Apart is its height— there are over 5,000 feet of vertical drop across the mountain that carves out over 70 trails as well as a dual slalom course for the racers out there. Riders gain access to the highest trails via three chair lifts and gondolas that even reach the famous Top of the World summit. With so much space and epic nature around, you may even see the occasional bear— hopefully from a safe distance!
The trails are impeccable and well-maintained with quality berms, bridges, and other downhill features. Being such a popular destination, there are tons of shops and services to make sure you're well-equipped for your adventures throughout your entire stay. For a cool, insider's perspective on this world-famous bike park, check out this article about the Whistler resort from a local rider who shares useful tips and information.
Learn about why Whistler Bike Park is such a big deal from the popular and trusted experts at Berm Peak:
Honorable Mentions
Alyeska Bike Park, AK
Grand Targhee Bike Park, WY
West and Southwest
Angel Fire Resort Bike Park
Location: Angel Fire, New Mexico
Vertical drop: 2,000+ feet
Lift-serviced trails: 60+ miles
Notable features: tons of amenities and local services, long open season
Event of the year: Women's Weekend at Angel Fire Bike Park
New Mexico may not be the first place that comes to mind when you think about mountain biking, but the Angel Fire Resort Bike Park is sure to fulfill your downhill wishlist. This resort is known as the best spot in the Southern Rockies and brings droves of dedicated MTBers to the Southwest to enjoy the unique landscape. Angel Fire is on the larger side and boasts over 2,000 feet of elevation change and more than 60 miles of lift-services trails. Some stand-out options include the Greenbelt and South Boundary Trail routes which provide an excellent cross-country experience.
There's a great story about how the resort and town got its name from a mix of the Native American history of the local Moache Utes tribe and later Spanish influence hundreds of years ago. A sacred event where sunlight illuminated the top of the mountain was eventually referred to as the "fire of angels" by Franciscan friars in the area and the name stuck.
Mammoth Bike Park
Location: Mammoth, CA
Vertical drop: 3,100 feet
Lift-serviced trails: 80 miles
Notable features: biggest park in the US, huge vertical drop, wide variety of terrain for any skill level
Event of the year: Mammoth Tuff Gravel Race
As a California native, I've got a soft spot for the Mammoth Mountain Bike Park but I don't need to rely on sentimental reasons to praise this alpine destination— this huge park claims the throne as the biggest in the US. The expansive mountain is home to tons of natural features as well as man-made elements distributed across the 80 miles of lift-serviced trails. The 3,100 feet of vertical drop is absolutely massive, meaning there are steep gradients to satisfy advanced riders as well as calmer zones that are perfect if you're just starting out.
Northstar Bike Park
Location: Truckee, CA
Vertical drop: 2,280 feet
Lift-serviced trails: 33
Notable features: ebike friendly, expansive base village
Event of the year: Northstar Downhill Series
Another California resort that makes the list, the Northstar Bike Park is the only lift-served bike park in Lake Tahoe. I grew up in the Bay Area and the Northstar ski resort has been one of the most popular winter spots for a long time and well-loved by mountain bikers in the summer months. The terrain is so good that Northstar has even hosted the Enduro World Series a while back, joining a selective group of resorts across the world of pro-level bike parks.
Located high up in the Sierra Nevadas, Northstar features thrilling, heavy-hitting terrain like rock stairs, steep chutes, and technical sections that veteran riders will appreciate. There are also calmer zones that beginner riders use to develop their skills as well as plentiful academies and MTB lessons. There are tons of trails that are open to ebikes so you can use your upgraded machine to its full potential.
Check out this video review of the trails and terrain of the Northstar Bike Park here
Mid-Atlantic and Northeast
Killington Mountain Resort Bike Park
Location: Killington, VT
Vertical drop: 2,000 feet
Lift-serviced trails: 30+ miles
Notable features: bike park split into skill areas, trail system that's constantly expanding, big vertical drop for the region
Event of the year: Fox U.S. Open of Mountain Biking
The Killington Mountain Resort Bike Park is one of the best spots for mountain bikers on the East Coast to embark on adventures without straying too far from home. Whereas the winter ski resorts on that side of the US typically pale in comparison to their Rocky Mountain and West Coast counterparts, the summertime Killington bike park hangs with the best of them. The trail builders and organizers at the resort started making big upgrades in 2017 and new routes are being constructed as we speak.
I especially like the three skill-oriented zones on the mountain that carves out sections with terrain designed for beginner, intermediate, and advanced riders. This improves the riding flow when there are lots of riders around and makes navigating the mountain predictable, avoiding stumbling into terrain you aren't prepared for. If you're in the area, Killington definitely deserves a visit and is even worth a longer trek for riders coming from out of town!
Mountain Creek Bike Park
Location: Vernon Township, NJ
Vertical drop: 1,000+ feet
Lift-serviced trails: 50+
Notable features: rocky terrain, welcoming community atmosphere
Event of the year: Downhill Bike Park Summit
The Mountain Creek Bike Park is a relatively short drive away from the hustle and bustle of New York City, letting mountain bikers swap out the concrete jungle for rugged off-road trails. This park is the closest lift-serviced bike park to NYC and is well known for the quality of its routes, featuring both machine-built terrain and incredible natural features.
The 1,000+ feet of vertical drop make it one of the smaller mountains on this list but it makes up for the lack of height with impressive terrain that skews towards the rockier side of things. Fly through technical rock gardens or expansive slabs as well as big jumps on the 50+ trails that make up Mountain Creek Bike Park.
Take a look at these gorgeous photos and the many reasons locals love the Mountain Creek Bike Park with all its sweet MTB features and forested setting.
Honorable Mention
Highland Mountain Bike Park, NH
Final Thoughts
Wherever you like in the country, odds are you are only a few hours from a fantastic bike park that'll let you experience the mountains like never before. Doing laps at your local downhill bike park can be a great weekend activity but making a special trip out to some of these iconic resorts is a pilgrimage that I recommend to every mountain biker. Grab some friends and plan your next outdoor adventure to the best bike parks in the US where great memories and thrilling trails are guaranteed.
Frequently Asked Questions
What is the biggest bike park in America?
The largest mountain bike resort is Mammoth Bike Park. Located in the Easter Sierra Nevada mountains in Southern California, the resort offers over 80 miles of cross-country and downhill trails.
What is the most famous bike park?
The most famous bike park in North America is Whistler Bike Park located in British Columbia due to its expansive area, great amenities, and amazing trail quality.
Where is the best mountain biking in the US?
Utah, Colorado, and California offer some of the highest quality mountain biking anywhere in the US. There are many resorts and bike parks to choose from depending on your preferences and you're sure to have a blast wherever you go.
Where is the best place to live for mountain biking?
Specific cities that are well known for great mountain biking include Moab, Utah and Santa Cruz, California. There are bike shops, rentals, and trails wherever you look so you're never too far from fantastic riding.
What is the mountain bike capital of the US?
Many riders claim that Moab, Utah is the mountain bike capital of the US due to the MTB culture that surrounds the area in the warmer months. If you're an MTB enthusiast, it's definitely worth a visit.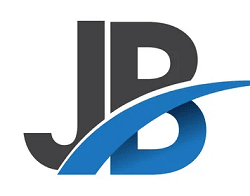 Jeffrey Brown is a writer, editor, and professional bike mechanic with over 7 years of experience working in full-service and community-based bike shops. As a bicycle educator, he has supported youth programs across the US that teach bike mechanics and life skills to prepare the next generation of cyclists.
Jeffrey began his professional mechanic career at his university bike co-op, so he recognizes the grassroots power of the cycling community. Initially self-trained as a mechanic, his subsequent positions as manager and lead educator gave him official training. He has won various awards and grants for his role as a bicycle and environmental advocate.