(Last updated on March 29th, 2023)
Start your triathlon journey with the right set of wheels beneath you. Triathlon bikes have unique, aerodynamic features and integrated components to maximize your speed on the race course.
In this article, I break down the key elements of tri bikes and the steps for purchasing the best triathlon bikes for beginners.
What is a Triathlon Bike?
Triathlon bikes are designed specifically for the cycling leg of triathlon racing, sandwiched between the swimming and running sections. While they share many elements with traditional road bikes, tri bikes have unique features to improve aerodynamics and allow riders to eat or drink.
Triathlon formats vary in length, and the official distances are the following:
| | | | |
| --- | --- | --- | --- |
| Event | Swim | Bike | Run |
| Sprint | 750m | 20km | 5km |
| Olympic | 1500m | 40km | 10km |
| Half Ironman / 70.3 | 1900m | 90km | 21.1km |
| Ironman | 3800m | 180km | 42.2km |
Triathlon Bikes vs Time Trial Bikes vs Road Bikes
One of the most common questions from beginner triathletes is about the differences between tri bikes, time trial bikes, and road bikes. The advantage of tri bikes is that they are machines purpose-built for triathlon events, but for many novice triathletes, a road bike may be the most appropriate option.
Time Trial Bikes
TT bikes are racing machines built for time trial courses where aerodynamics is crucial. These models are bound by strict regulations placed by the UCI— cycling's governing body— that determine the parameters that bike manufacturers must follow.
For example, legal bike frames cannot exceed a 3:1 tube profile ratio or be lighter than 6.8kg.
Time trial bikes are subject to many more restrictions than triathlon bikes and must follow limits around saddle position, TT handlebar extensions, and aerodynamic designs. Water bottles can only be placed along the down tubes and cannot be integrated into the bike to achieve aerodynamic benefits.
Triathlon Bikes
Tri bikes have much more freedom within the design process, resulting in innovative features to chase aerodynamic gains. Triathlon bikes aren't bound by UCI's standards and can utilize unique ideas such as integrated hydration, nutrition storage, and more aggressive bar extensions.
The most extreme models remove the seat tube and have tube profiles well over the 3:1 width ratio.
Road Bikes
Many beginner triathletes choose to ride road bikes with clip-on handlebar extensions, transforming them into triathlon-ready machines.
This can be a great idea and a cheaper alternative for riders just starting who already have a road bike. The clip-on extensions simulate the stretched-out aero position standard on tri or time trial bikes.
Road bikes have the same wheel size and similar gearing as tri bikes and are often much lighter than dedicated time trial machines. That said, road bikes won't include the additional benefits of aerodynamics and integrated storage that can help during triathlon events.
Note:
Some people new to cycling could mix triathlon bikes (tri bikes) with tricycles, which have three wheels and are designed for recreational purposes. If that's what you're interested in, head over to our article about how to choose the perfect adult tricycle. Plenty of other fun options include electric tricycles and 3-wheeled scooters for kids!
What Should I Look for in a Triathlon Bike?
Geometry
A bike's geometry largely determines its DNA, and triathlon bikes are engineered for aerodynamics and long-ride comfort. At first glance, geometry and frame angles can appear similar to standard road bikes, but these details are felt significantly more than seen.
Seat tube angle is a major component of a tri bike's geometry and is much steeper than road bikes, typically between 74° to 81°. This steep angle pushes the sit bones and hips forward along the bike, involving the glutes and back of legs more in the pedal stroke.
The change requires less effort from the quadricep muscles, allowing them to save energy for the race's run leg, which immediately follows the biking section.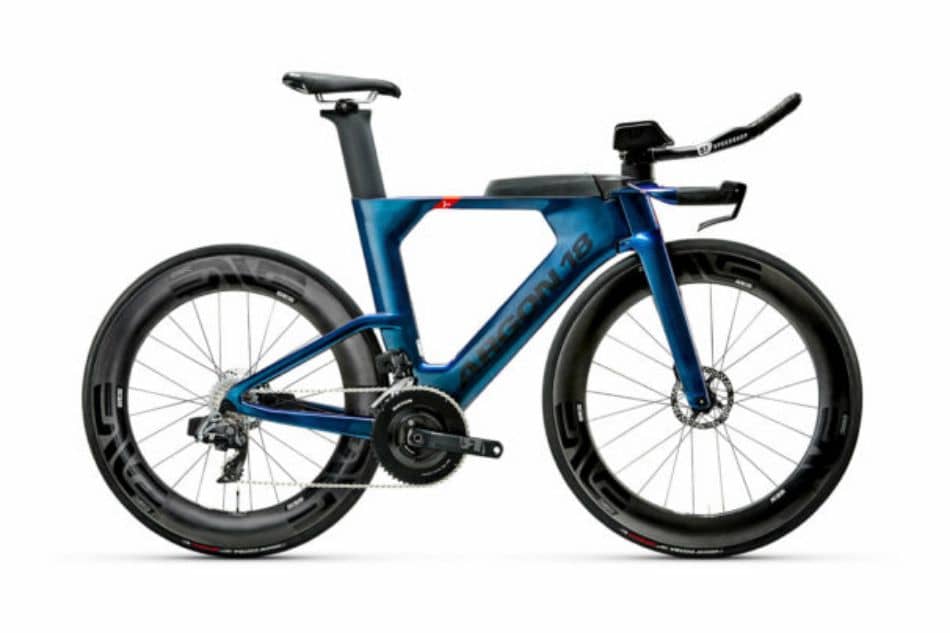 A consequence of this aggressive sitting position is hips rolled forward to adopt a more aerodynamic posture, reducing the rider's profile hitting the wind. This position can be difficult to ride in for extended periods (bike sections can reach up to 112 miles!), especially for beginner triathletes that haven't built up their flexibility yet.
For this reason, triathlon bikes have shorter cranks and specialized saddles with a snubbed nose shape to accommodate the pelvic tilt. This comfortable setup has started infiltrating the road cycling world due to its noticeable gains.
Triathlon bikes also have noticeably long top tubes and reach measurements. Riders are elongated to grasp the tri or TT handlebars, resulting in a flatter back and smaller frontal profile to reduce drag.
Aerodynamics
The most recognizable design element of triathlon bikes is their aerodynamic efficiency. Techniques such as wide tube shapes, deep section wheels, and hidden components are all ways to reduce drag and encourage smooth airflow over both the bike and rider. Tri bikes aren't limited to 3:1 tube ratios, so it's common to see large down tubes that utilize airfoil shapes to cut through the wind.
Dropped seatstays are another widespread design choice, and some manufacturers go even further, removing seatstays and seat tubes altogether in the name of aero gains. Tri bikes are equipped with deep-section wheels significantly faster than wheels with shallow rims. The extra material adds weight and is more vulnerable to crosswinds but is much faster in a straight line in calm weather conditions.
The shape of the handlebars is also an essential component of the bike's aerodynamics. Triathlon bikes have aero bars, which allow the rider to assume a more aerodynamic position. Beginner triathletes can attach clip-on aero bars to their road bike, letting them ride elongated. Higher-end tri bikes have advanced cockpits with front aero bars, side wings with brake levers, customizable elbow pads, and position adjustments.
Integrated Storage and Refueling
Triathlon bikes also have integrated storage and hydration solutions. This is important as it allows the rider to carry essential items like nutrition, spares, and water without slowing down. These smart storage solutions are also designed to follow the bike's aerodynamic shape and fit into spots that won't disrupt the airflow.
The water bottles are designed to be more aerodynamic and placed in spots that are easy to reach while riding. Some models have hydration systems with drink tubes that reach the cyclist's mouth without changing position, so they don't have to waste energy.
Storage compartments are integrated into the frame or handlebars for nutrition, spares, and tools. These can be placed behind the saddle, within the frame's main triangle, or on top of the top tube. Bento boxes are small storage boxes attached to the top tube that store energy gels, bars, and other tiny items.
Gearing
Gearing can be altered from the triathlon bike's original setup but typically includes harder gears than those found on standard road bikes. Triathlons and time trials are events where racers ride flat-out, requiring large gears to reach their maximum speeds.
Triathlon courses are normally flatter than road races with hilly gradients where smaller gears would be more appropriate for an efficient cadence. High-end tri or TT handlebars have special bar-end shifters that allow riders to change gears without changing from the aero position.
Budget
If you're starting with triathlons, various tiers of tri bikes will match your budget. Beginner riders can purchase an entry-level model for under $1,500, perfect for training and races. At that price range, it's a smart idea to buy a road bike along with clip-on aero bars to get the most performance for your money.
Triathletes willing to spend up to $3,000 can purchase a dedicated triathlon bike with the above features, such as aerodynamic shapes, integrated storage, and aggressive geometry. Around this price point, many quality models can take your skills to the next level.
Above $4,000, prices for tri and TT bikes can skyrocket as they chase marginal gains that are less relevant for amateurs but can make a big difference for pro racers.
How to Pick the Right Beginner Triathlon Bike?
1. Research
Kick off your search for the perfect bike by surfing the web and asking around. Do you have friends that introduced you to triathlons? They can point you in the right direction regarding local shops that carry tri bikes or recommend specific models that may fit your needs.
Take your time and explore the many brands out there and consider the most important features as you begin your triathlon journey.
How much are you willing to spend? What are your long-term triathlon goals? And to start your search on the right foot, look at our list of the best bike brands that offer quality triathlon and time trial models.
2. Best Beginner Triathlon Bike: Road or Tri?
Absolutely, and it's a common practice among amateur riders who are just starting. The advantage is that you can use the road bike you already have and install clip-on aero bars to ride in a more streamlined position— road bikes are also typically lighter than tri bikes.
Invest in a tri bike when you know you are sticking with triathlons for the long term. They'll cost more than an entry-level road bike but come with tri-specific features that can make a big difference in a race. Purchasing a dedicated tri bike as you're starting is mostly up to your triathlon goals and budget.
If mountain biking is more your thing, check out our roundup of the best entry-level mountain bikes for sale in 2023!
3. Important Choices to Make: Frame and Components
The quickest way to narrow your search area is by deciding on the material you want for your first triathlon bike. Tri bike frames are available in either aluminum or carbon fiber. Aluminum frames are more durable and affordable and aren't far enough from carbon bikes for low weight.
However, alloy bikes tend to ride a bit harsher than carbon bikes, with customized layups and compliance built into the frame. This choice depends heavily on your budget since featherweight carbon bikes are significantly more expensive than aluminum ones.
Triathletes also must select the groupset they wish to use, including the drivetrain and brake systems. Tri bikes will be outfitted with groupsets from big brands like Shimano and SRAM with their hierarchy of components that increase performance as the cost rises. Look for aero features like integrated cabling, hidden brake calipers, and ideal gear ratios for your power levels.
4. Triathlon Bike Fit and Sizing
Making sure your bike fits is crucial when purchasing any bike, but it is especially important for triathlon models. Proper bike fit ensures maximum power output, aerodynamic gains, and long-ride comfort. Beginner tri bikes must have good adjustability so riders can fine-tune their fit and increase their flexibility through training.
I recommend an appointment with a professional bike fit specialist to determine your exact measurements and bike requirements. These experts use advanced equipment to test your body's flexibility and ideal positions to achieve maximum power and reduce strain. They can also help you discover triathlon bike models compatible with your needs. In-person sessions won't run cheap— typically between $200 to $500— but they are well worth the performance gains and injury prevention.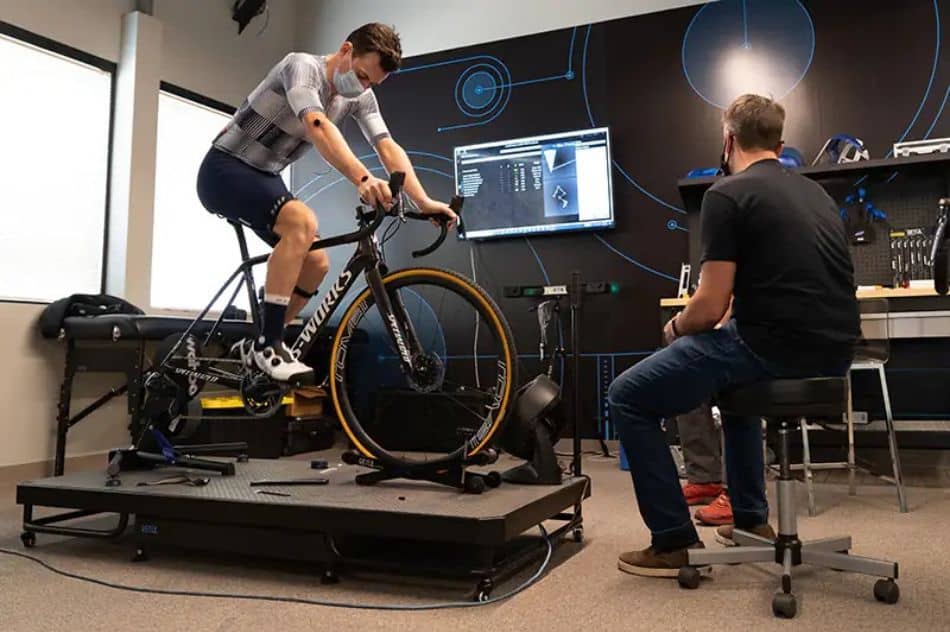 Advanced bike fitting for triathlon bikes is a world in and of itself, so we'll reserve an in-depth discussion of that topic for another day.
For the curious beginners out there, I'll provide information about the most important metrics so you can have some grasp on the vocabulary during your professional bike fit.
Stack and reach are important measurements representing your bike's height and length relative to your body.
Roughly, the stack is the vertical distance from the bottom bracket up to the frame's head tube, while the reach is the length from the seat to the handlebars. Triathlon bikes, however, use altered versions of these metrics due to their special aero bars with forearm pads.
The relevant metrics for tri bikes are a bit longer and higher— they include the reach and stack distances all the way to the arm pad, both the pad's rear and center points. Pad stack and pad reach are referred to as Pad Y and Pad X, respectively, to avoid confusion. A professional bike fitter explains these measurements in more detail in this helpful video.
A good place to start digesting all of this information is on brands' websites, which provide bicycle size charts specific to their models. Well-known triathlon brands like Quintana Roo and Felt Bicycles have posted their bicycle size guides and links to more advanced size matrices.
5. Test Ride
Test riding is an important final step when purchasing a new bike to confirm it's the right model for you. That said, test riding tri bikes can be more complicated than other bike types because of the bike fitting requirements.
Test riding typically isn't as helpful as you'd think if the bike shop you're at doesn't adjust all the specs to your ideal measurements. It may be too laborious or time-intensive for the shop mechanic to change pad heights and saddle position according to your body which can skew your test ride and make it non-representative of how the bike handles when properly adjusted.
Try to find a local bike shop specialising in triathlon bikes or offering a comprehensive test ride experience. While you must pay for a professional bike fitting separately, some higher-end bike shops will cater more closely to your test riding needs.
6. Tips for Getting a Good Deal
Beginner triathletes can definitely find a bargain on their first tri bike. I suggest browsing online at the end of the fiscal year or the triathlon season to track down nice deals. Pro teams and other triathletes are looking to unload their old gear to make room for next year's new bike.
Another trick is buying your bike shop's demo or floor stock models that have been testing-ridden and are offered at a discounted price. Some shops will give bundle deals on bike fitting and ongoing service when you buy a bike to save some cash.
Final Thoughts
Starting your triathlon journey can seem overwhelming, but buying an entry-level triathlon bike is the perfect place to begin. This article includes all you need to know to make the right decision and how to achieve a proper bike fit. Having the bike is just the first step, though— now it's up to you to train and race hard!
Frequently Asked Questions
What kind of bike should I get for my first triathlon?
Many beginner triathletes ride their first race with a road bike with clip-on aero bars. This way, they don't have to purchase a whole new bike as they start competing and can take time to think about the features they will want when upgrading to a triathlon-specific bike later.
How much should I spend on my first triathlon bike?
You can find a decent entry-level triathlon bike for around $1,000 to $2,500. You can buy a quality road bike with clip-on aero handlebars or invest in a dedicated triathlon bike with additional features. Ensure the bike fits your body appropriately and has the right components for your triathlon goals.
How do you size yourself for a triathlon bike?
The most important measurements include rider height, inseam, arm length, and torso length. You can also refer to bike sizing charts provided by specific brands. The best way to figure out your ideal setup is by visiting a bike fit specialist that will run various tests and measurements.
Do I need a specific bike for a triathlon?
While you don't necessarily need a specific bike for a triathlon, a triathlon-specific bike can help you go faster and more efficiently. However, a road bike with clip-on aero bars will work well if you're just starting out.
What's the difference between a TT bike and a triathlon bike?
A TT (time trial) bike and a triathlon bike are very similar in design and built for speed and aerodynamics. However, a TT bike is typically used for short, solo time trials, while a triathlon bike is designed for longer distances and multiple disciplines (swimming, biking, running). Triathlon bikes often have more storage and hydration options than TT bikes.
Is it hard to ride a triathlon bike?
Triathlon bikes can be tricky to ride at first for cyclists that aren't used to them. Tri bikes are built for pure pace and their aerodynamic advantages can sacrifice stable handling. The flat, elongated riding position and specific handlebars can make triathlon bikes difficult to handle compared to standard road bikes.
Got more questions about beginner triathlon bikes? Feel free to contact us!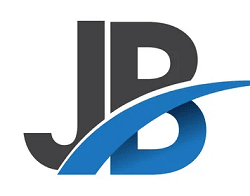 Jeffrey Brown is a writer, editor, and professional bike mechanic with over 7 years of experience working in full-service and community-based bike shops. As a bicycle educator, he has supported youth programs across the US that teach bike mechanics and life skills to prepare the next generation of cyclists.
Jeffrey began his professional mechanic career at his university bike co-op, so he recognizes the grassroots power of the cycling community. Initially self-trained as a mechanic, his subsequent positions as manager and lead educator gave him official training. He has won various awards and grants for his role as a bicycle and environmental advocate.